No Comments
Veteran or Current Military? Locavore Beer Works Wants to Buy You a Beer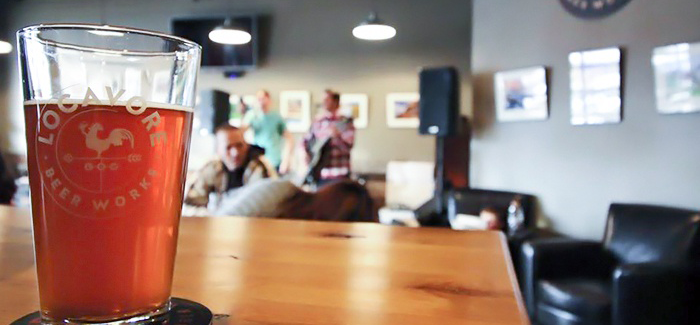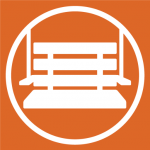 If you ask, most veterans are willing to share at least some details of their military service with you. However, Locavore Beer Works co-owner Jason Reinhardt isn't allowed to say very much.
Reinhardt served six years in the US Navy. When asked about his job during his service, a wry smile creeps across his face. His answer: "I couldn't tell you. I worked on a Top Secret project."
Reinhardt is one of four owners of Locavore Beer Works located in Littleton, Colorado. Co-owner Andy Nelson expands further: "Jason and my wife (Jennifer) make up 50 percent of the four owners that we call the veteran-owned portion of the business."
Jennifer Nelson served 21 years in the Air Force and Air National Guard.
"We're pretty pro-veteran around here," Nelson continued, "and a lot of our regulars are veterans in some capacity."
In fact, Locavore's beer, Armistice Amber, started out as a homebrew recipe that Reinhardt created to pay homage to past and present military.
"Let them have it."
When Locavore officially opened in 2014, it was important to the team to continue this tradition of honoring those who have served in our nation's military. Though the original promotion was slightly different than it is now, it was originally Reinhardt's idea to offer a free pint of Armistice Amber to all veterans.
"We opened a couple days late (Nov. 14), so we missed (Veterans Day), but I think we just picked a random day that first year," remarked Reinhardt. "These 80-year-old dudes would come in every day to get their free pint. And we were like, 'Well it's really supposed to be the one day.' And then we thought, 'Ahh just let them have it' and then that became the thing for the entire month."
A Small Token
By the second year they were open, the promotion was running all month long, just as it is today. Throughout the entire month of November, veterans and current military can visit Locavore and enjoy a pint of Armistice Amber free of charge.
It's just a small gift Nelson and Reinhardt offer to show their appreciation.
"They put a lot on the line every day," Reinhardt said. "There's a lot of stress that comes with those jobs. Those guys and gals deserve a little bit of something that says 'We appreciate you.'"
Featured photo credit: Locavore Beer Works 

Disclaimer: Bryant Vander Weerd and Locavore Beer Works are currently in a business relationship through Full Pour Media. The content of this article is not part of that business relationship. 
---