No Comments
What We're Cooking | IPA Green Curry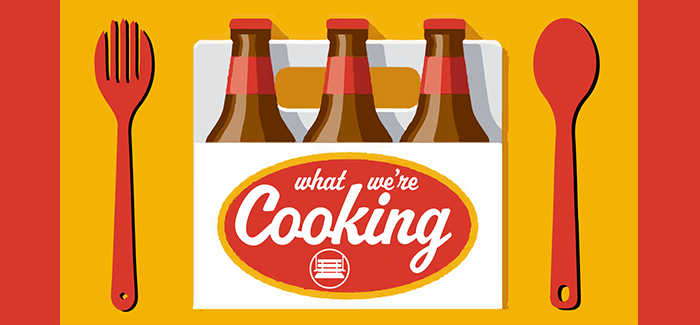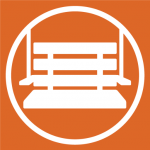 As the temps drop, comfort foods take center stage. Editor Meghan Howes submitted this week's recipe. Her spin on Thai curry will have you salivating!
Meghan grew up with parents who "curried" everything, especially leftover proteins like lamb, chicken and beef. Her father loved to mix his own curry powders, many of them in the Madras tradition. As Meghan got older, and discovered Thai food (her greatest weakness), Meghan's world opened to a whole new world of curry, and Thai curries were some of the best. Her favorite, by far, is green curry.
Since Meghan is also a hophead and loves IPAs, this recipe is one that she developed years ago while she was preparing a traditional beer-less green curry and wondered what would happen if she added a bit of Odell IPA (a tried and true OG in the IPA world) to the mix. Bitterness can be tough to play with, but it can also elevate the dish, adding intrigue that most eaters can't quite place. Meghan found this to be the case with her curry experiment; she knew that distinctive isohumulone could either overwhelm or complement. And she knew, counterintuitively, that the more bitter ingredients one employs in a dish, the more bitterness that dish can handle. Green peppers fall in this category, as do hardy greens, such as mustard, chard and kale. Spring radishes are a lovely addition as well. Just remember: Too much IPA and the curry will taste like… IPA. Go easy.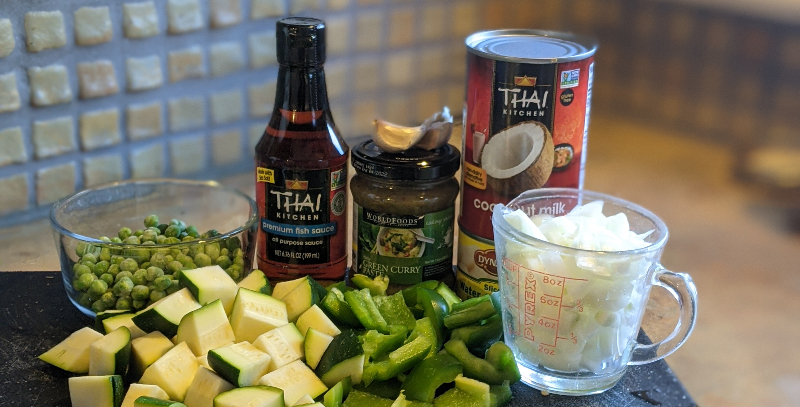 In Meghan's desire to change things up a bit, she decided to use a hazy IPA for this particular batch of curry: In the Shadow of Giants DDH New England IPA from Woods Boss Brewing Co. She chose this particular beer because of the old school C hops used, which tend to impart more of a dank and grassy quality than the "juice" flavors often associated with NEIPAs. Centennial, Columbus and Chinook hops join forces with Citra and Southern Passion to produce a beer with mild bitterness, tinges of lemon, pine and wildflower, and a distinctively dry back end. You can use any IPA you wish for this recipe, but it's wise to shy away from those that are on the sweet side. If you would prefer to go with a West Coast-style IPA, Meghan recommends Odell IPA, which is widely available. Just stay away from the doubles and triples; a higher alcohol content (she was pushing it at 7.5% ABV) will overwhelm the subtle flavors of the other ingredients.
IPA Green Curry
Serves 2
Ingredients
2 tbsp olive oil
Optional: additional protein. (For this version, Meghan used extra firm tofu, which she pressed or squeezed beforehand to drain it off as much liquid as possible.)
1 cup chopped white or sweet yellow onion
2 large garlic cloves
One can water chestnuts
One medium-size zucchini, chunked
Additional garden market veggies such as radish, greens, broccoli, peas or beans, cut and trimmed for pan (one cup/bunch each; peas or beans can be frozen, but not canned)
2 tbsp green curry paste
3 tsp fish sauce
1 tbsp chili garlic paste, such as Huy Fong
1 ½ tbsp tamari or low-sodium soy sauce
2-3 tbsp IPA
1 cup coconut milk (full fat)
Wedge of lime and sprigs of fresh cilantro

Instructions
With your pan on medium heat, add the oil and onions. Cook until onions are translucent, about five minutes.
Add remaining veggies, curry paste and fish sauce. Stir well.

When your pan dries out and is beginning to darken, add a tablespoon of the IPA. Stir and taste.

Add one tablespoon of IPA at a time until the taste of the beer comes through. Do not add more than four tablespoons.
Add in coconut milk slowly, stirring as it combines. Let cook for about two minutes.
Stir in chili garlic sauce and tamari until incorporated.
This will yield a thicker sauce that will coat the veggies; if you would like soupier curry, finish with
1 to 2 cups of water or broth and cook for another three minutes.
Serve with any manner of rice varieties – basmati, sushi, brown, white – or rice noodles. Finish with a squeeze of lime and a pinch of cilantro (if desired).
About the What We're Cooking Series
Beer, with all of its flavors and nuances, can enhance some of your favorite dishes. Many of us at PorchDrinking love to cook, so we've rounded up some of our favorite recipes featuring our favorite ingredient: beer.
From beer cheese fondue to easy porter brownies, each week we'll publish a new recipe for you to enjoy. Make sure to check back often to see our growing collection of recipes curated by PorchDrinking staff. Cheers!
---