No Comments
Cooking With Beer | Stuffed Burgers made with Dogfish Head Namaste White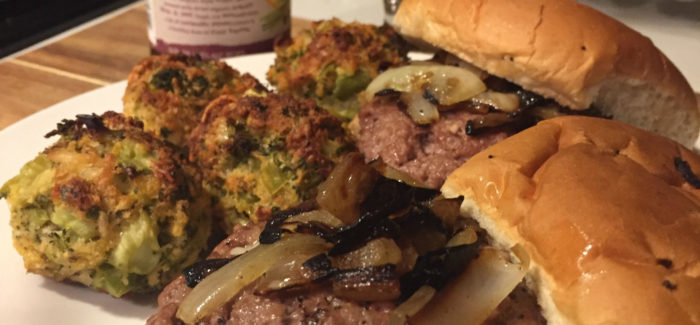 There is a bar in Philadelphia that makes the most amazing burgers. Good Dog Bar has a burger called 'Good Dog'. This is a juicy 1/2 lb.of meat, where every salty bite is filled with gooey Roquefort cheese is then topped with fried onions. Am I making you hungry yet? Since I don't live within a reasonable distance of Good Dog Bar to obtain one of these tasty morsels regularly (which is probably a good thing), I decided to recreate this burger with my own twist: beer. Instinct told me to go with a darker selection, but I defied my better senses and went with a surprisingly delicious choice.
Beer of Choice
Namaste White Belgian-Style Witbier | Dogfish Head
ABV: 4.8% | IBU: 20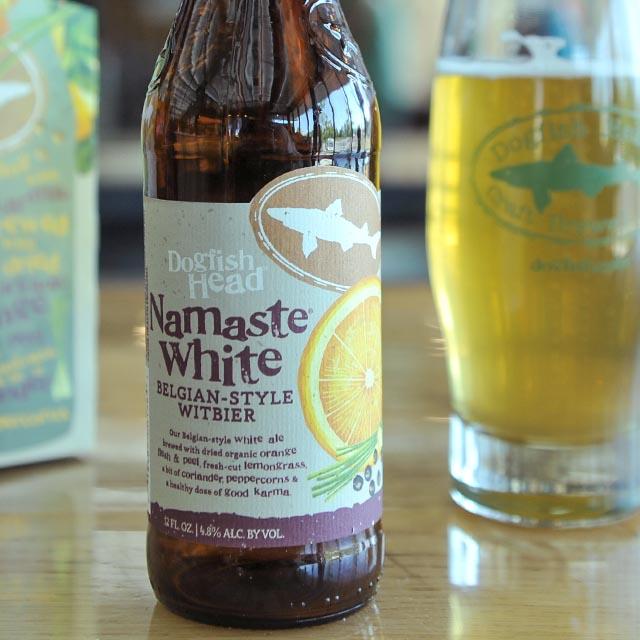 Holy cannolis was this a juicy burger!
Bursting with flavors, the beer really brought out the creaminess of the Roquefort cheese. The meat, having been nicely seasoned, was met with the refreshing citrusy and savory beer notes of orange, lemongrass, and coriander. A year-round selection from Dogfish Head, Namaste White has a vibrant flavor that married well with the salty flavors of this burger. Be sure to pair this dish with curly fries, home-made broccoli bites (pictured above) and creole aioli!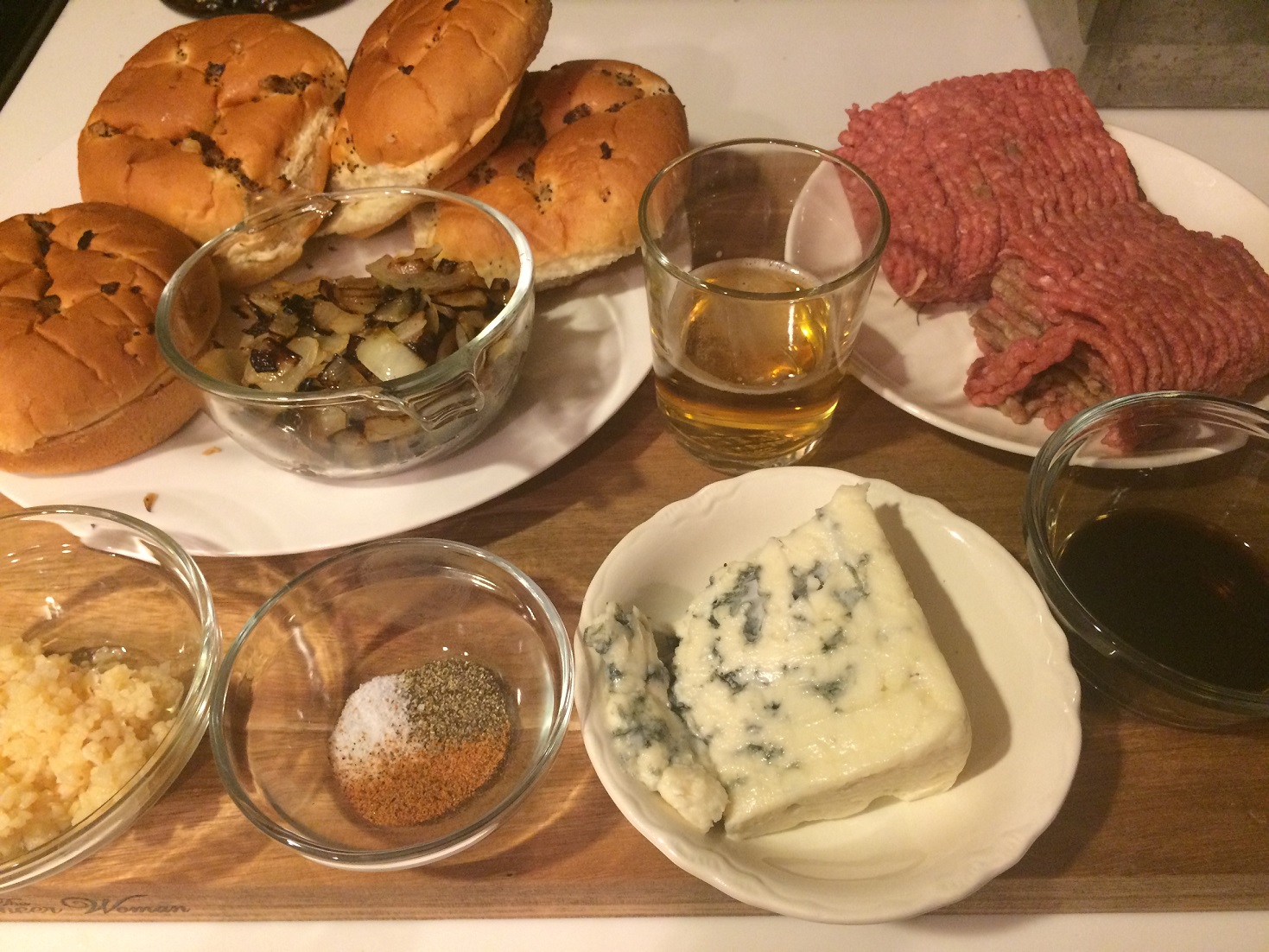 Ingredients
1/4 cup Dogfish Head Namaste White beer
1 lb. ground beef
2 Tbsp. Worcestershire sauce
2 Tbsp. minced garlic
1/2 tsp. creole seasoning
1/2 tsp. sea salt
1/2 tsp. ground pepper
Roquefort cheese (optional; amount will vary depending on level of flavor desired)
Onion rolls (this is not optional)
1 onion, chopped and fried (optional)
Directions
Heat the grill up!
Mix the ground beef, minced garlic, Worcestershire sauce, salt, pepper, and creole in a bowl until well mixed. Pour in the beer and mix until the meat has absorbed the liquid.
Form the patty by using a clean cup or your fist and create a shallow hole in the middle of the patty; lay cheese crumbles in the middle.
Cover the patty with more meat by taking a golfball size piece of meat, flatten it, then mold over the hole and pinch close.
Grill burger patty to temperature desired (my burgers were medium), approximately 5 minutes on each side.
Top the burgers with fried onions and bun them!
Finish your Dogfish Head and enjoy every bite of that burger. You're welcome.
---