One Comment
Cooking with Beer | Religious Experience Cookies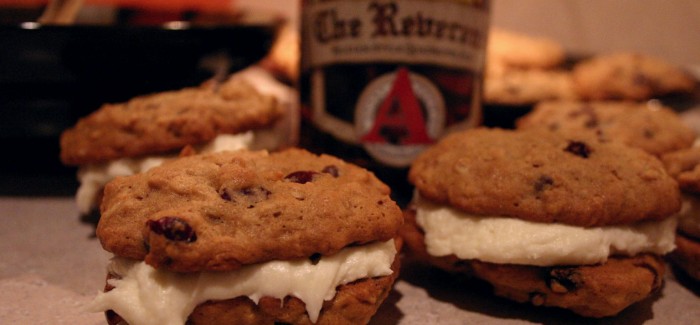 I don't care if you're spiritual or not, you'll definitely be praying for more after you eat these Religious Experience Cookies. For this recipe, we've invited The Reverend by Avery Brewing to help us find salvation. With its caramel tasting malts and strong stone fruit flavors, it is the perfect way to marry two cookies into one giant sandwich. Enjoy your cookie feast!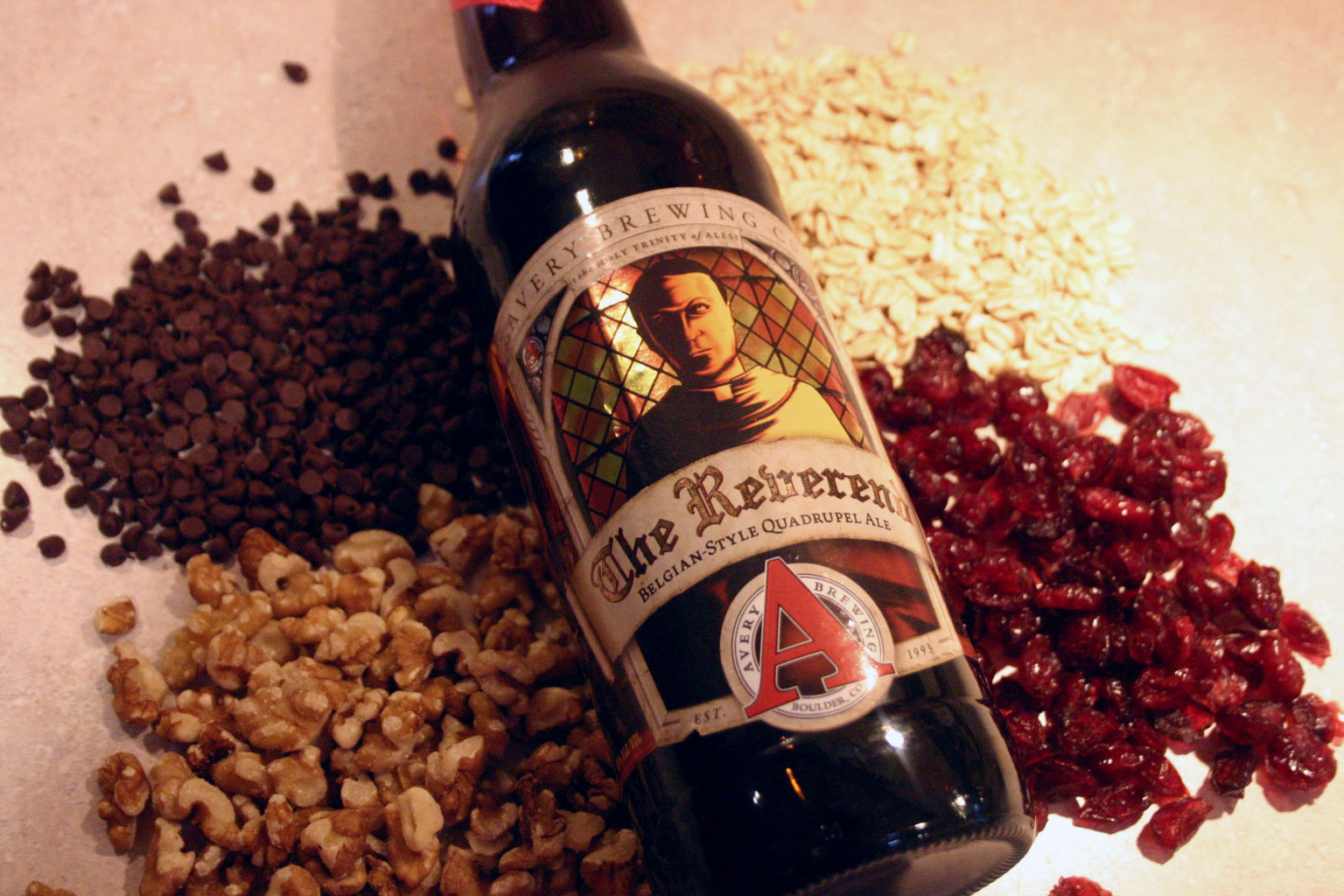 Serving Size: Makes about 40 cookies or 20 cookie sandwiches
Cookie Dough
2 ¼ cups of The Reverend
2 sticks butter, room temperature
2 eggs
¾ cup brown sugar
¾ cup granulated sugar
1 tsp vanilla extract
2 cups rolled oats
2 ½ cups flour
1 tsp baking soda (make sure it's not expired!)
1 tsp salt
½ cup walnuts
½ cup semisweet mini chocolate chips
1 cup Craisins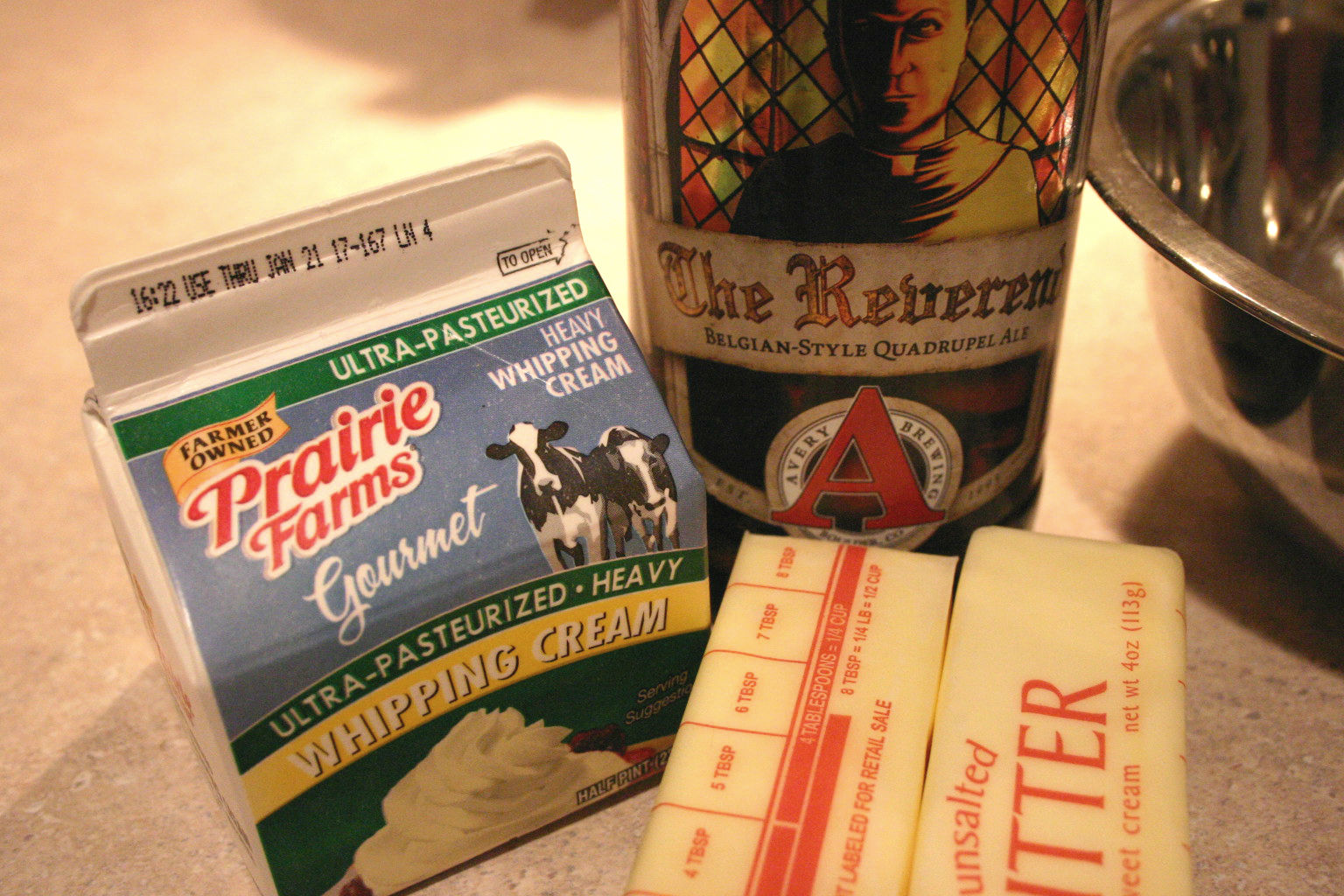 Cream Filling
1 ½ sticks of butter, room temperature
3 cups powdered sugar
4 tbsp heavy whipping cream
2 tbsp of The Reverend
Directions
Pour 2 cups of The Reverend in a large pot (seriously, it must be large). Turn the heat on high until boiling, then reduce to low heat so it is still simmering.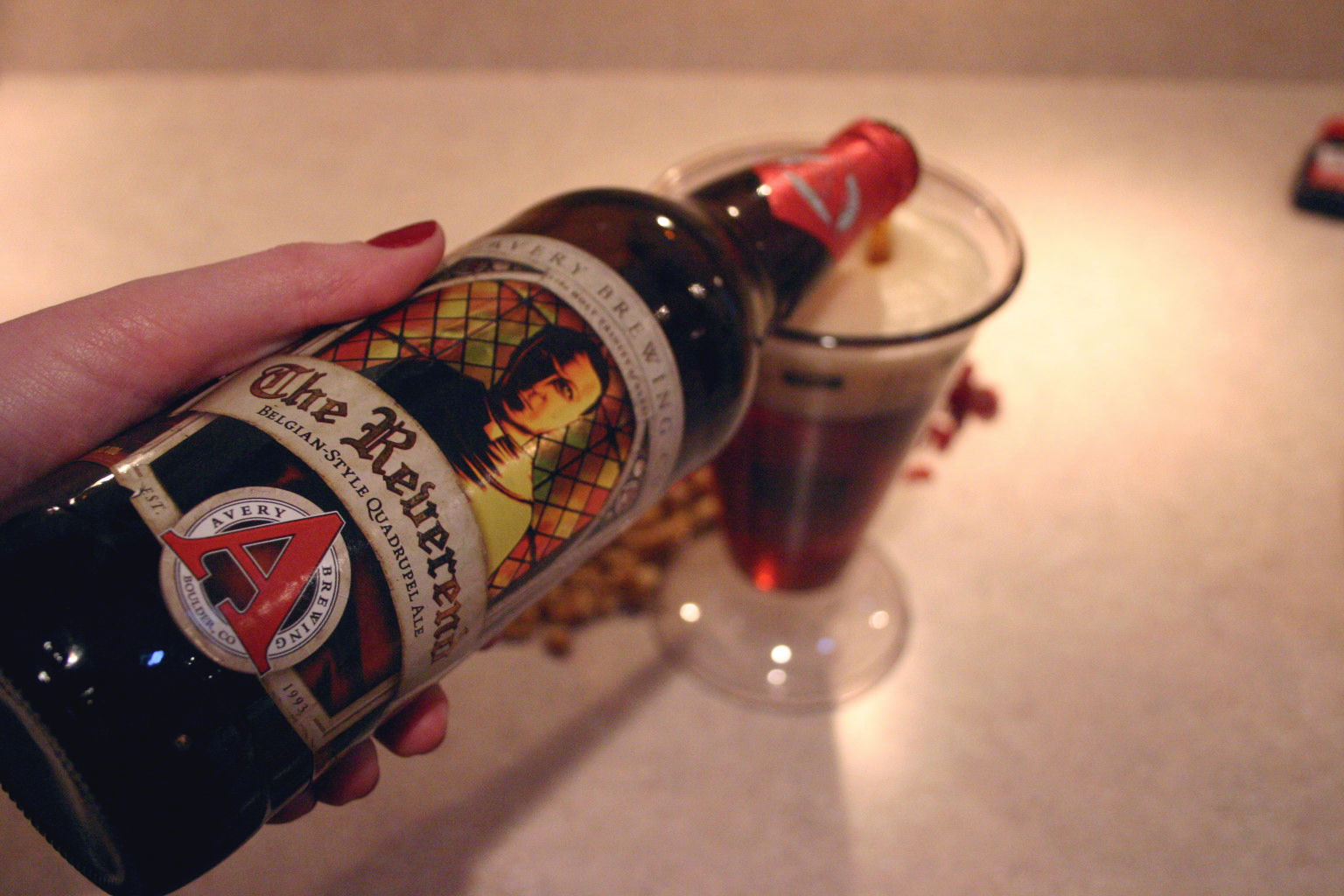 Cook until the liquid reduces into ¼ cup; it took me about 25 minutes. You need a large pot because when it starts boiling it will really fizz up – keep an eye out.
Example 1: Super Fizz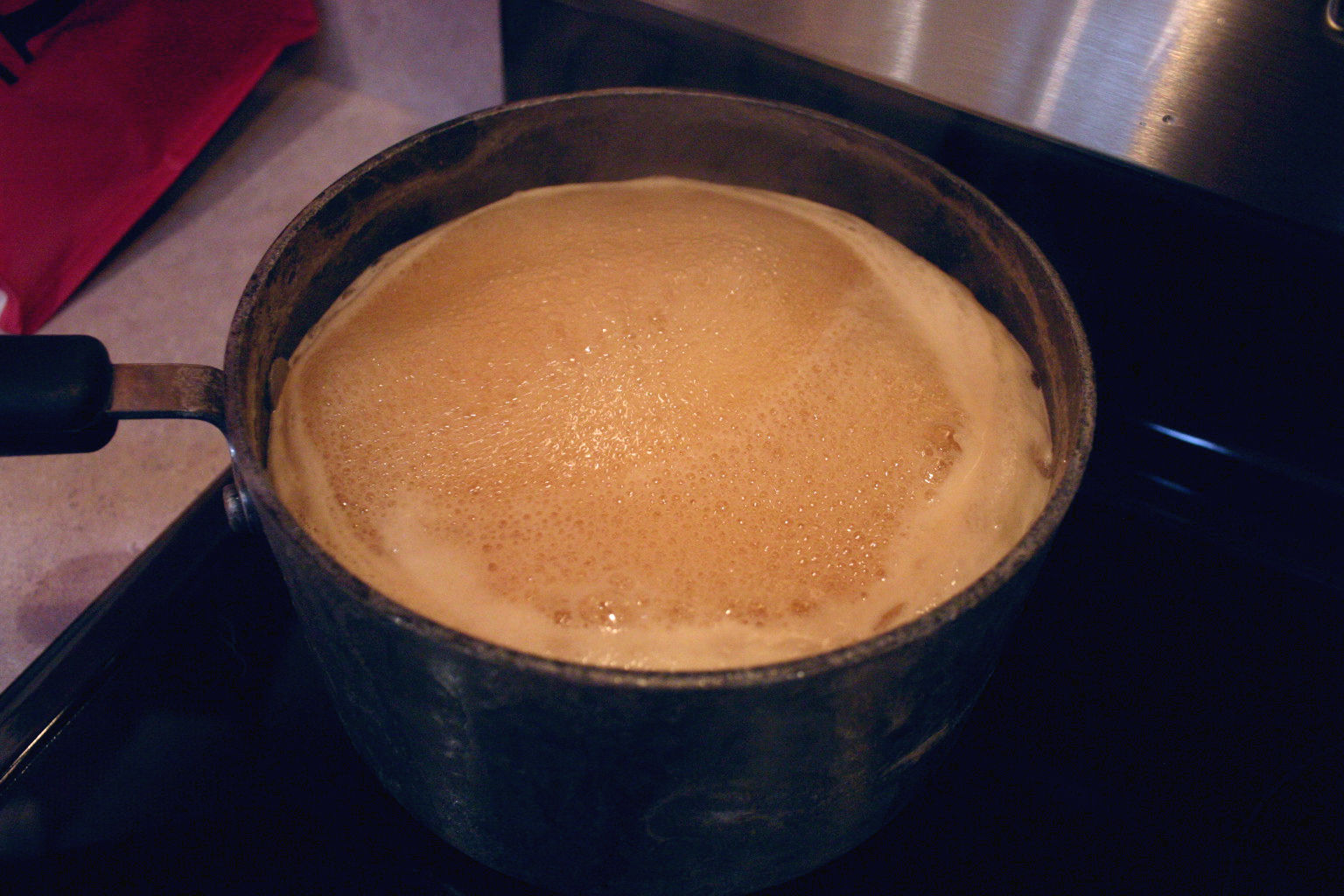 Example 2: Simmering
Preheat the oven to 350°F. Whip the butter, eggs, vanilla, and sugars together in a mixer or large bowl. In a separate bowl, combine the flour, oats, baking soda, and salt.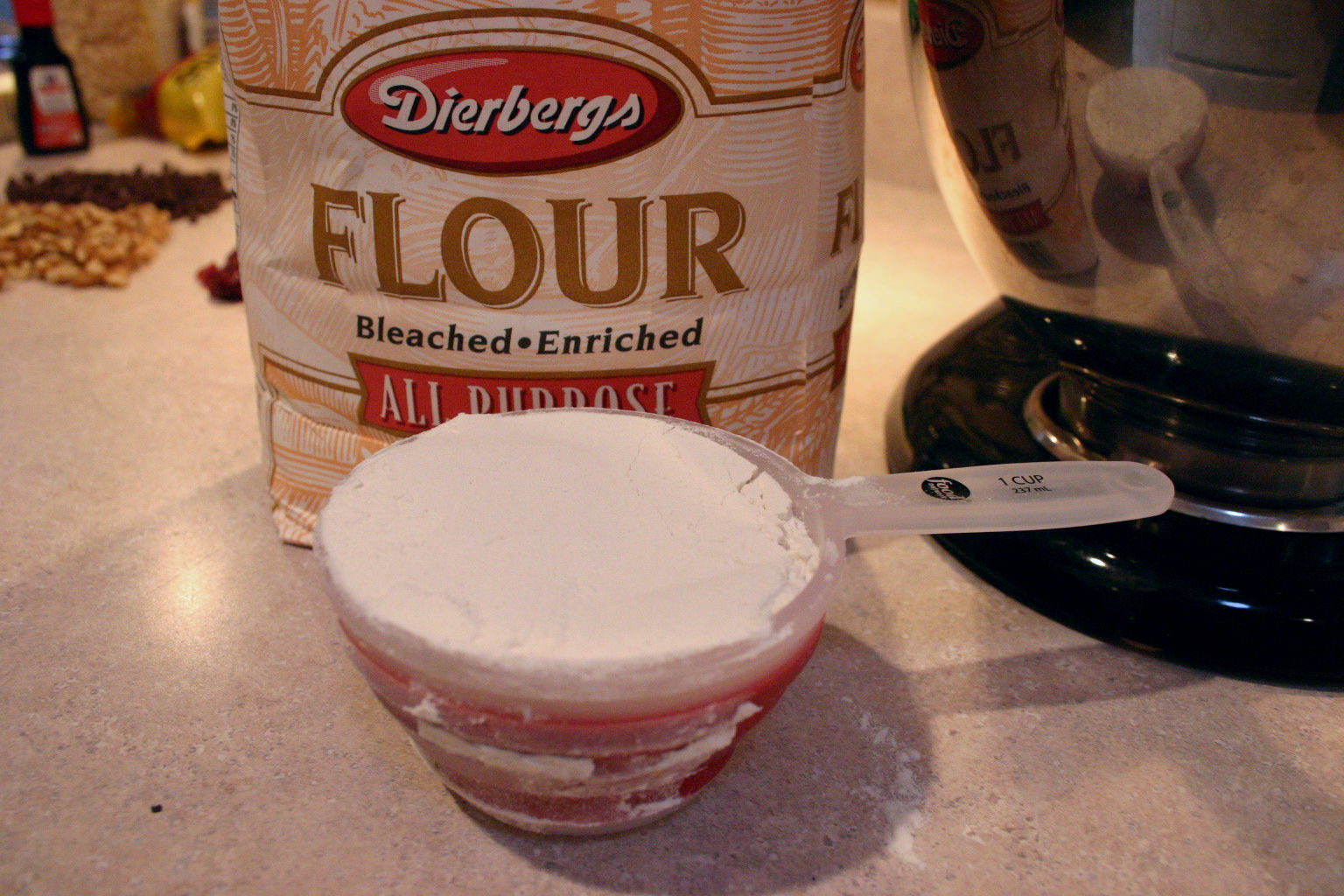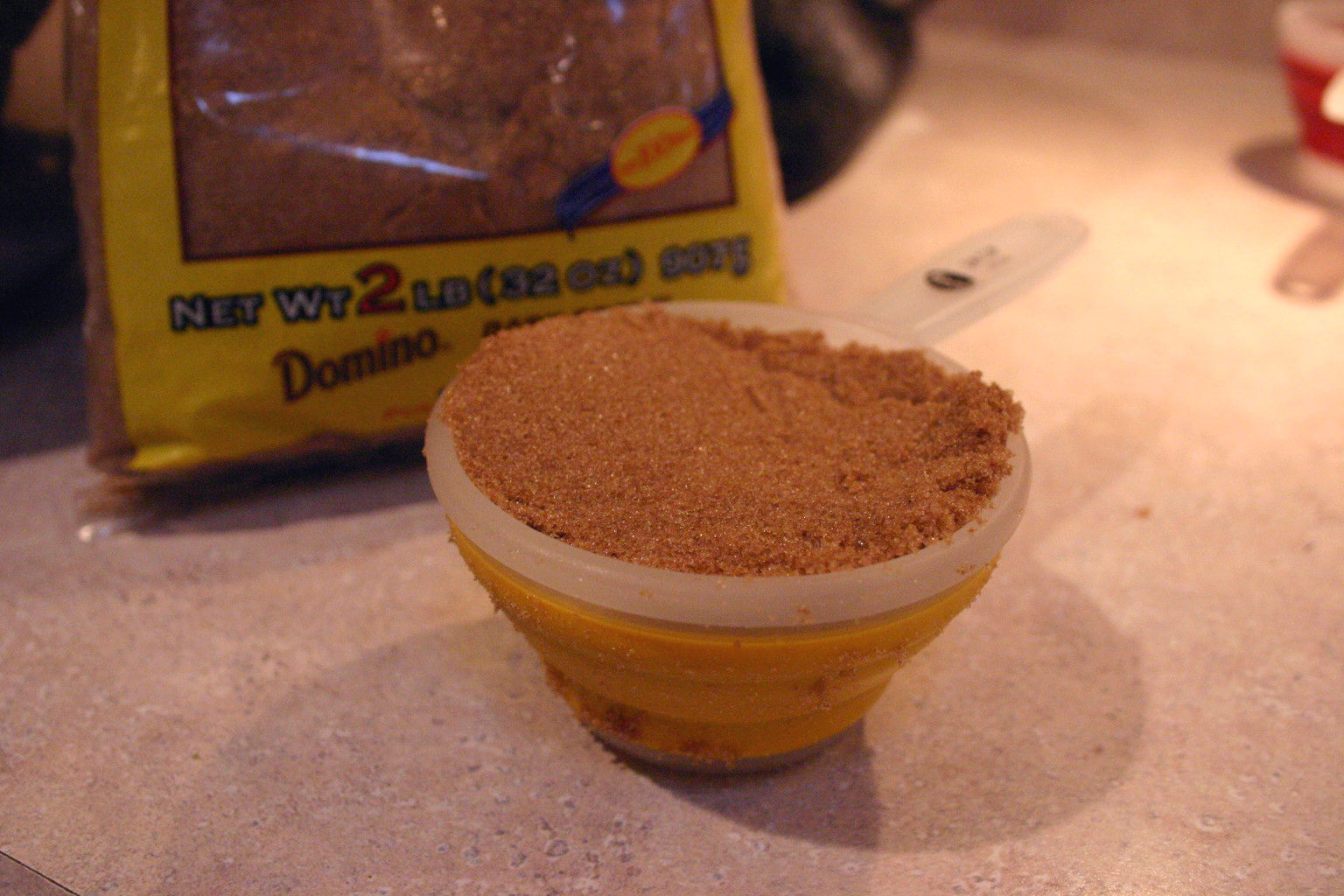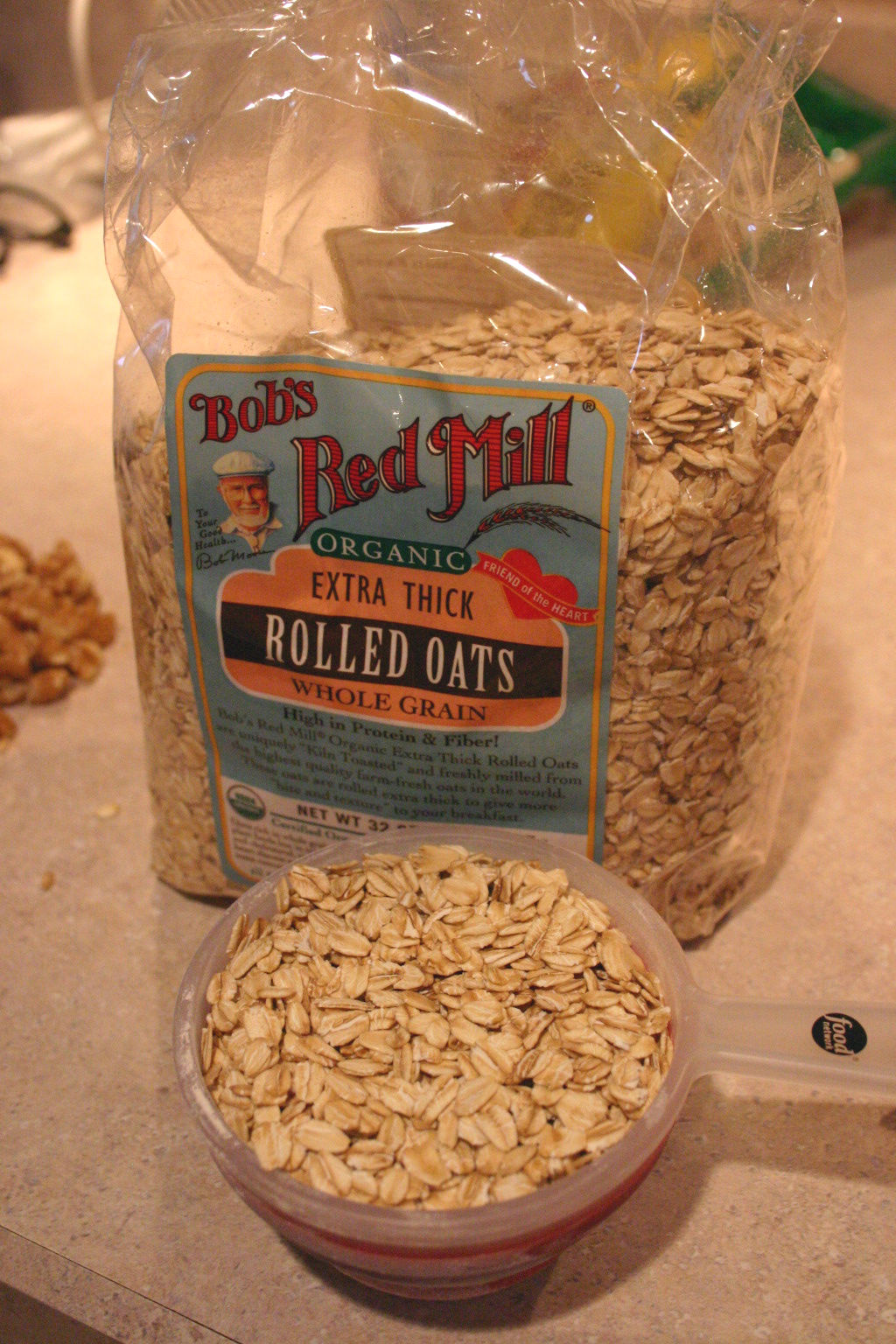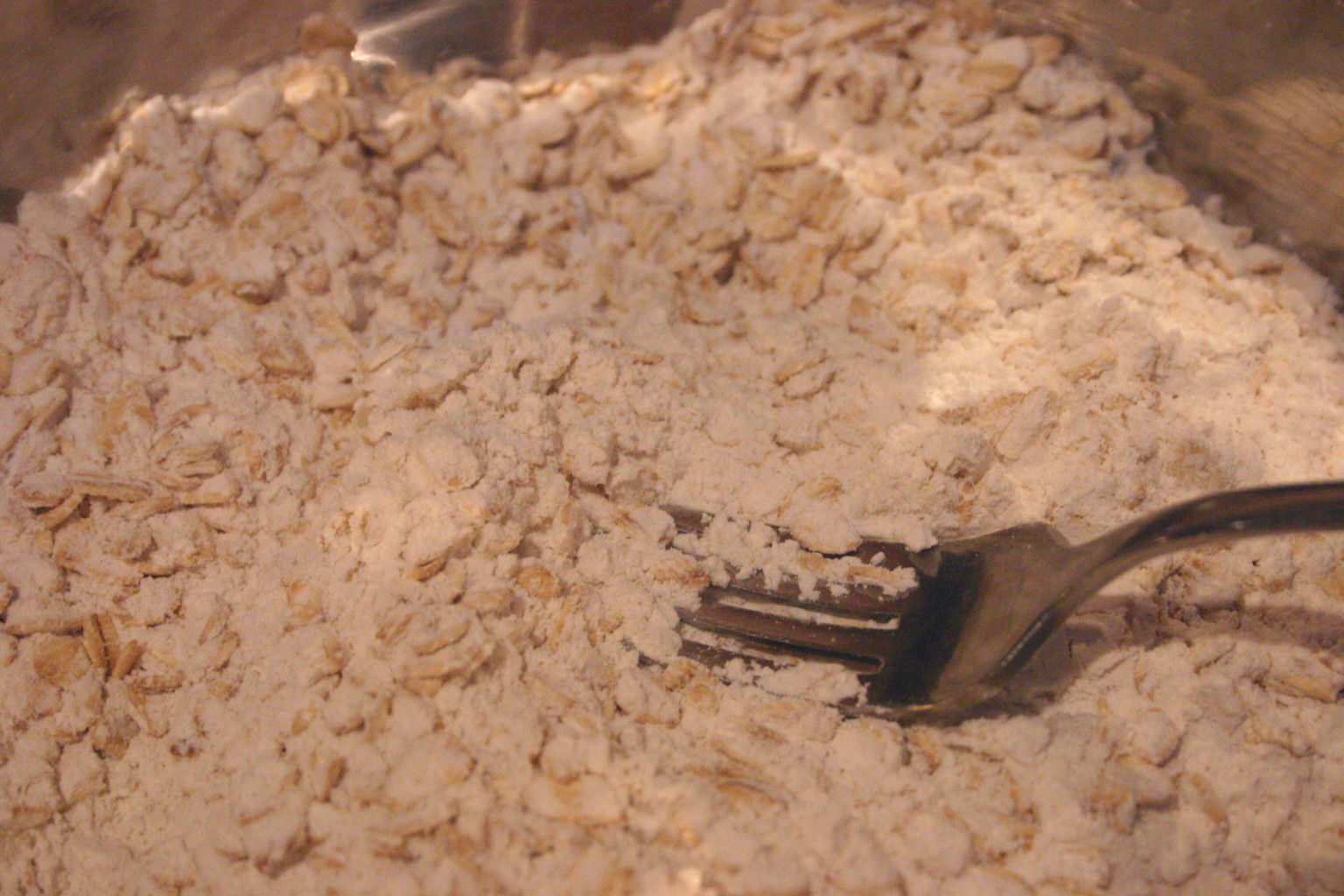 Slowly pour the flour mix into the sugar while stirring constantly.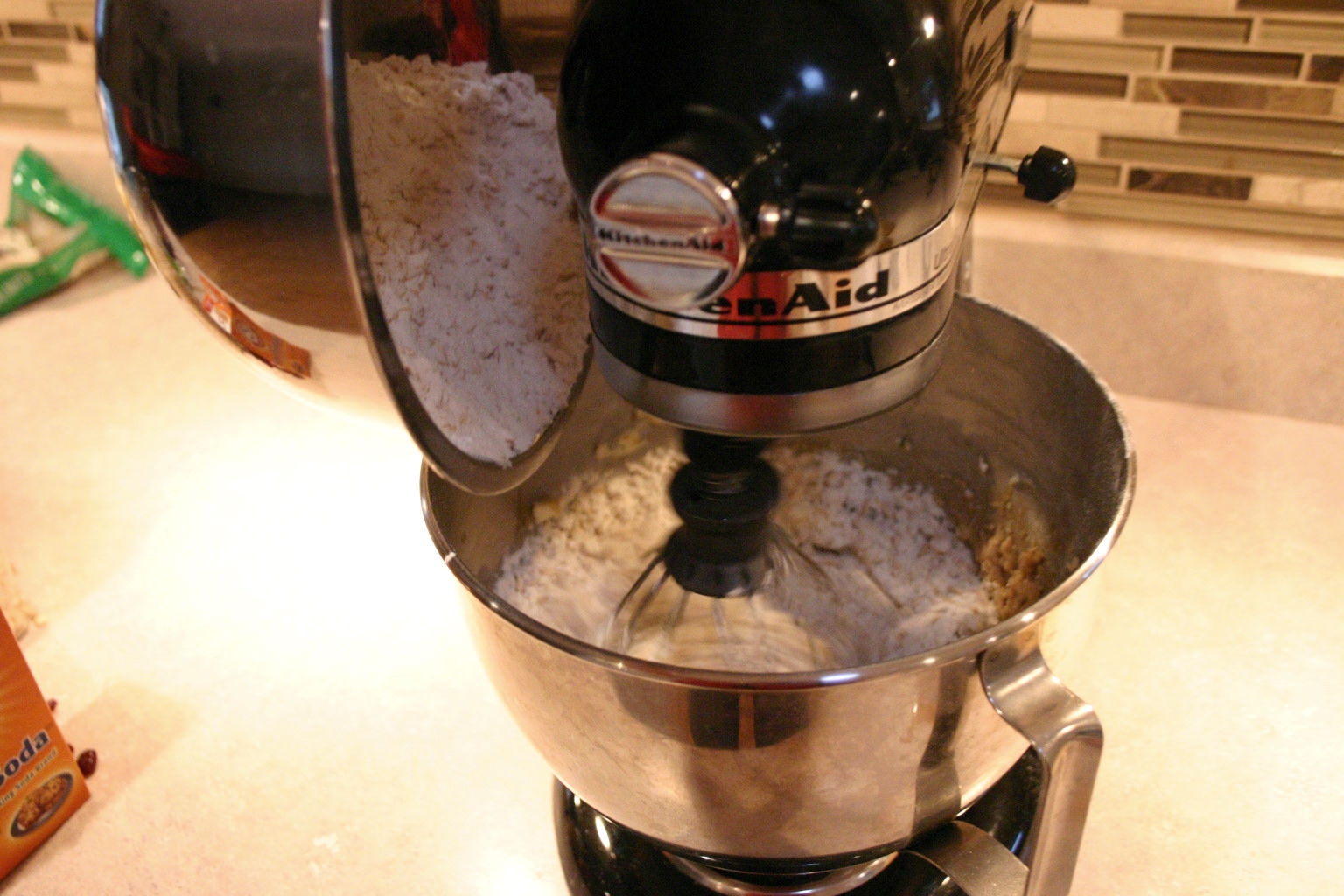 Next, pour in The Reverend reduction + 1/4 cup more straight from the bottle.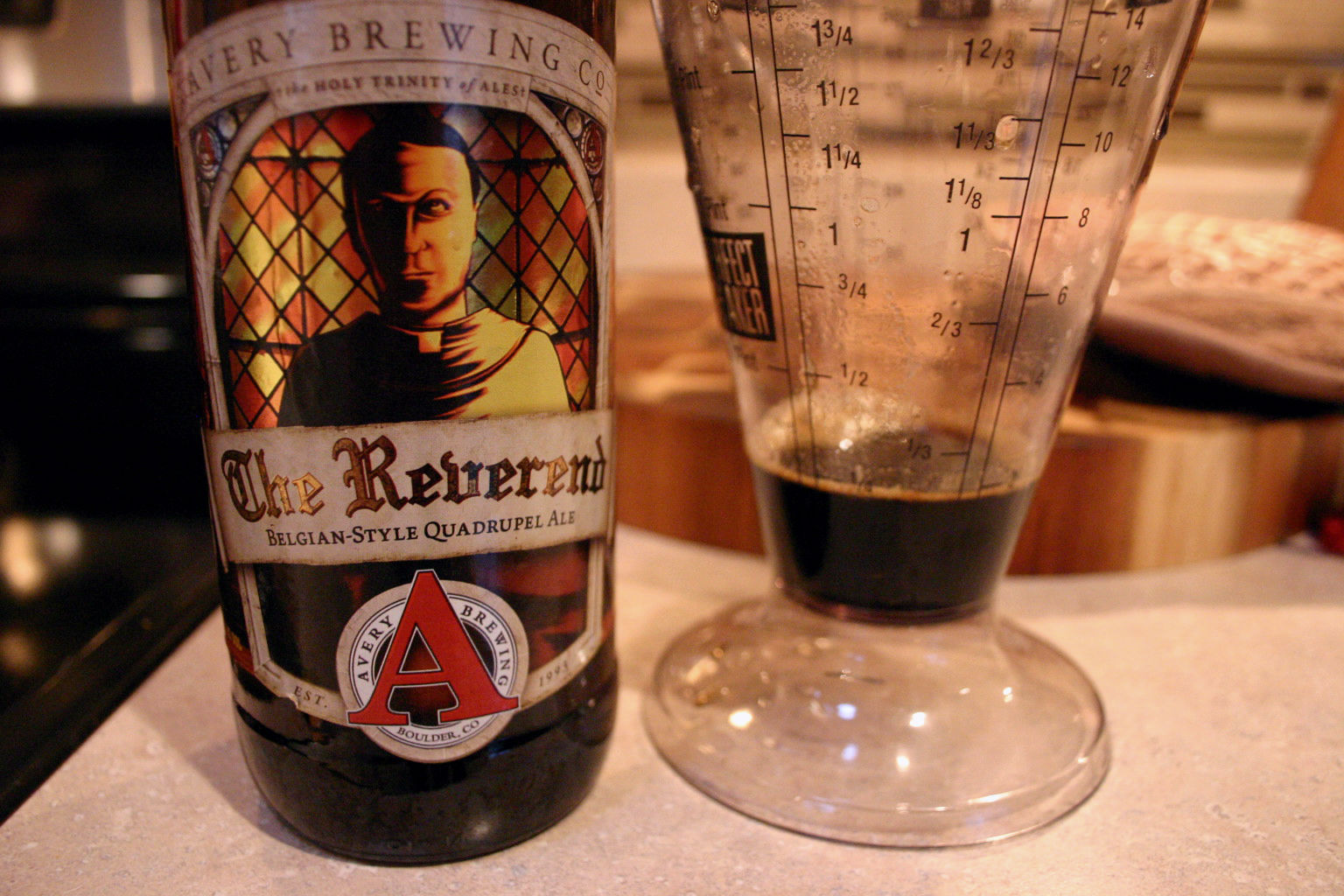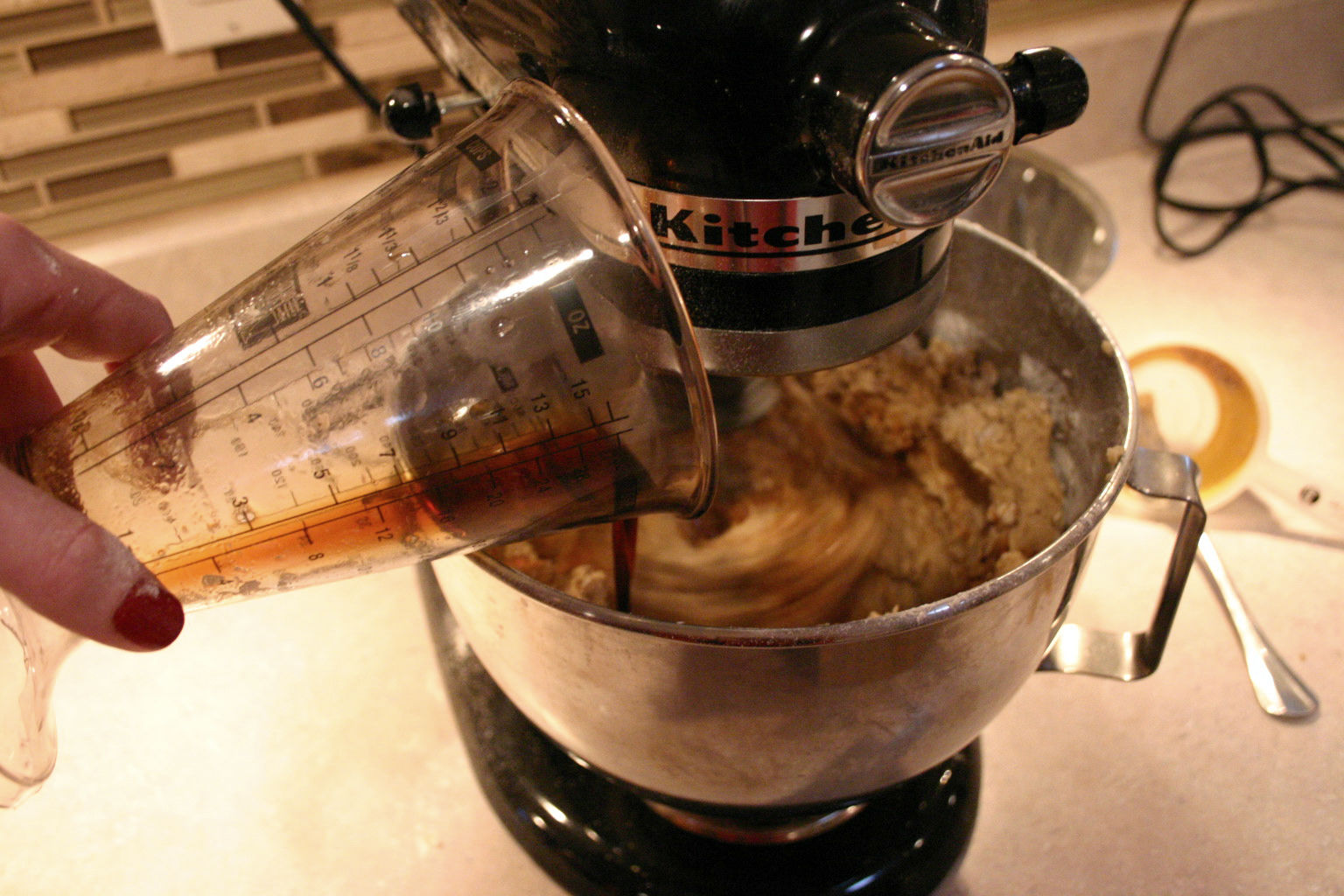 When the dough has formed, fold in the walnuts, chocolate chips, and craisins. [I love how everyone says 'fold' but really we all just mix it in with the mixer… YOLO] If you buy chopped walnuts, you may need to smash them up a bit so they aren't so large. It's also a good way to release some anger.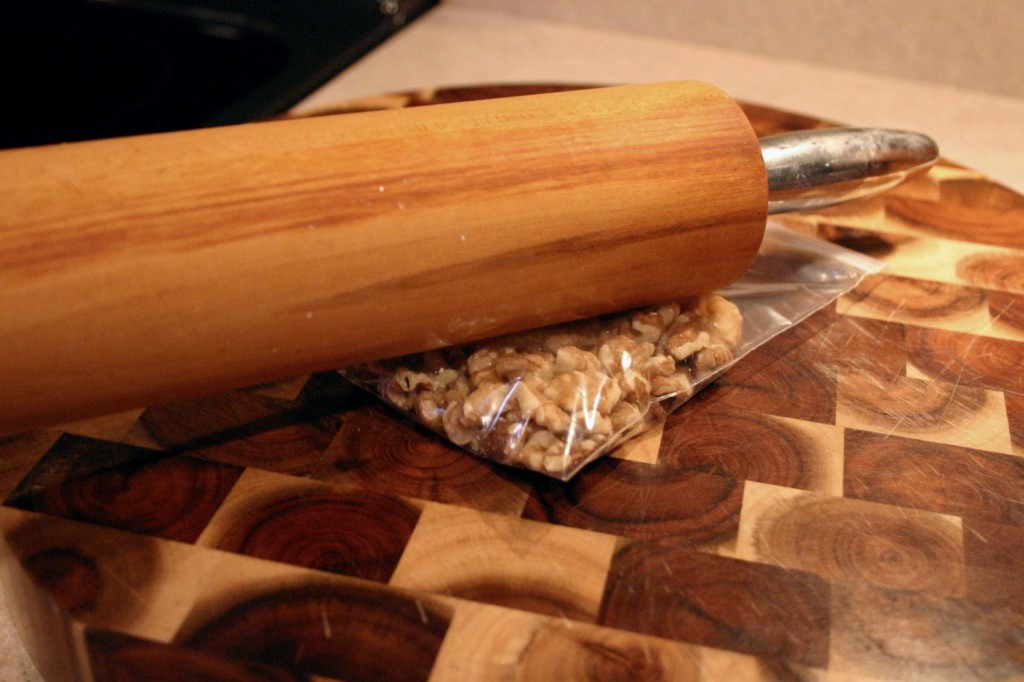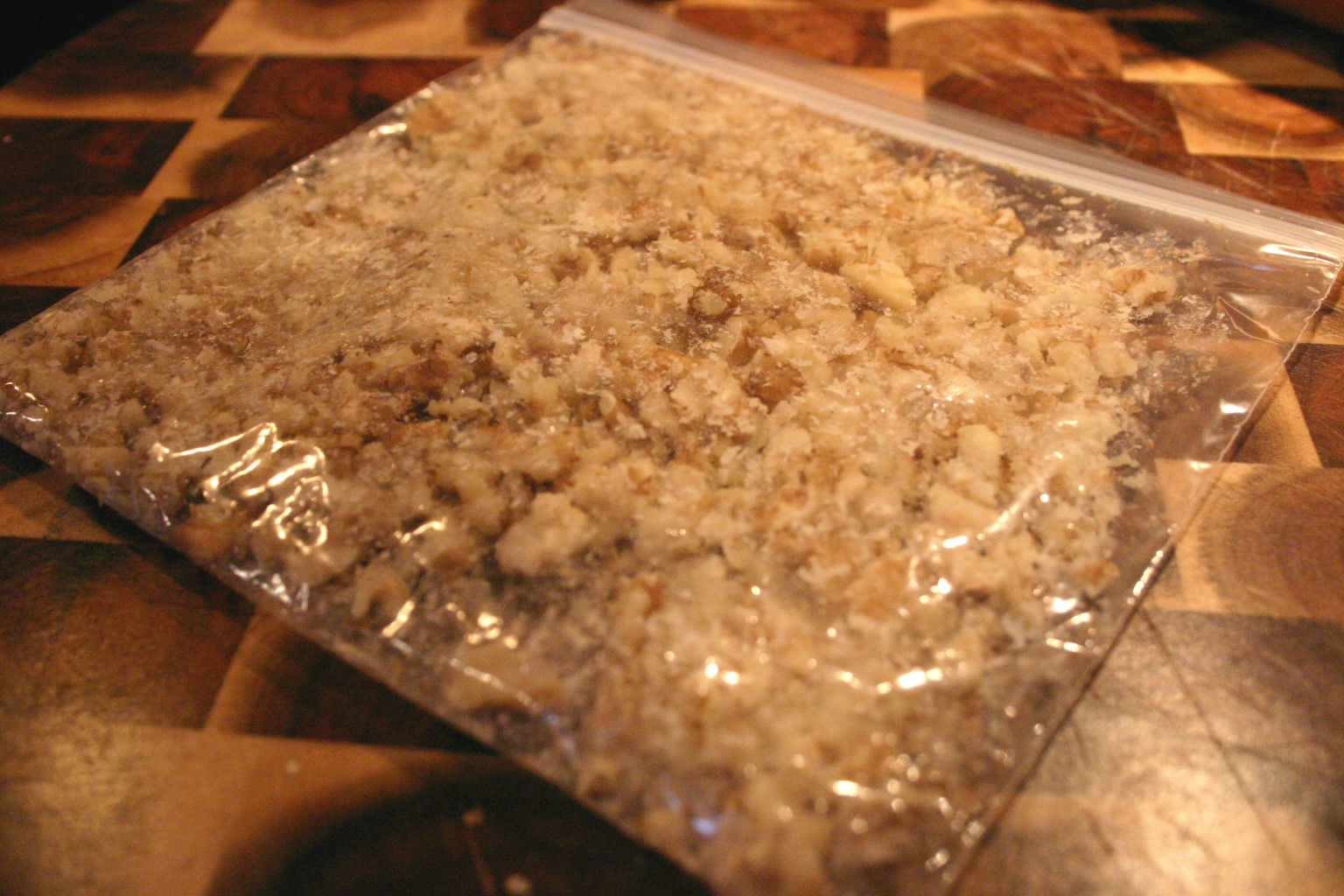 Line baking sheets with parchment paper and scoop up some big balls (hehe) of cookie dough, separating them by about an inch. This dough doesn't spread out a whole lot so if you want the cookies to be somewhat large and round, press them into the correct shape with your finger. Cook at 350°F for 10-12 minutes, until the edges become golden brown. When finished, set the cookies aside on wire racks to cool.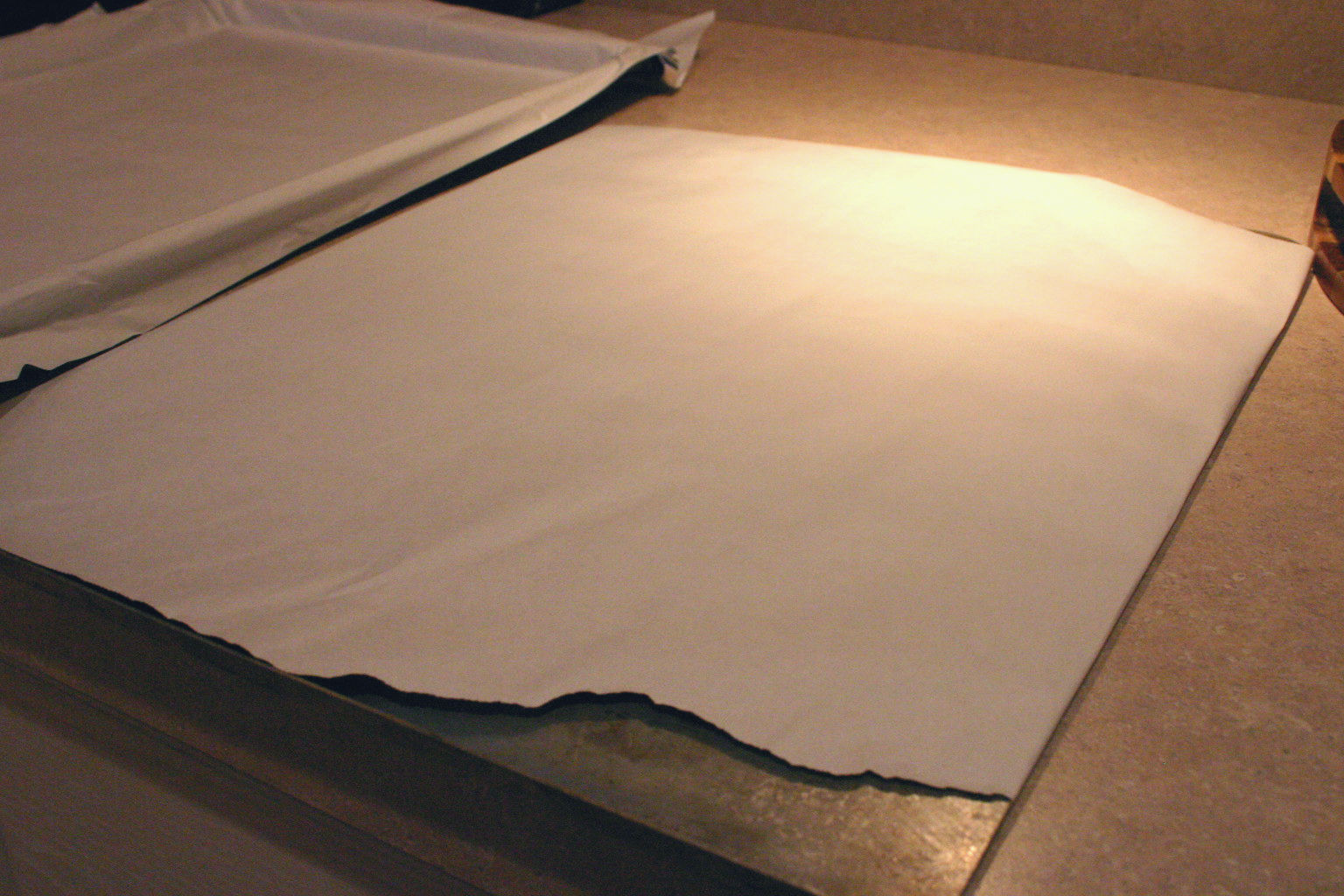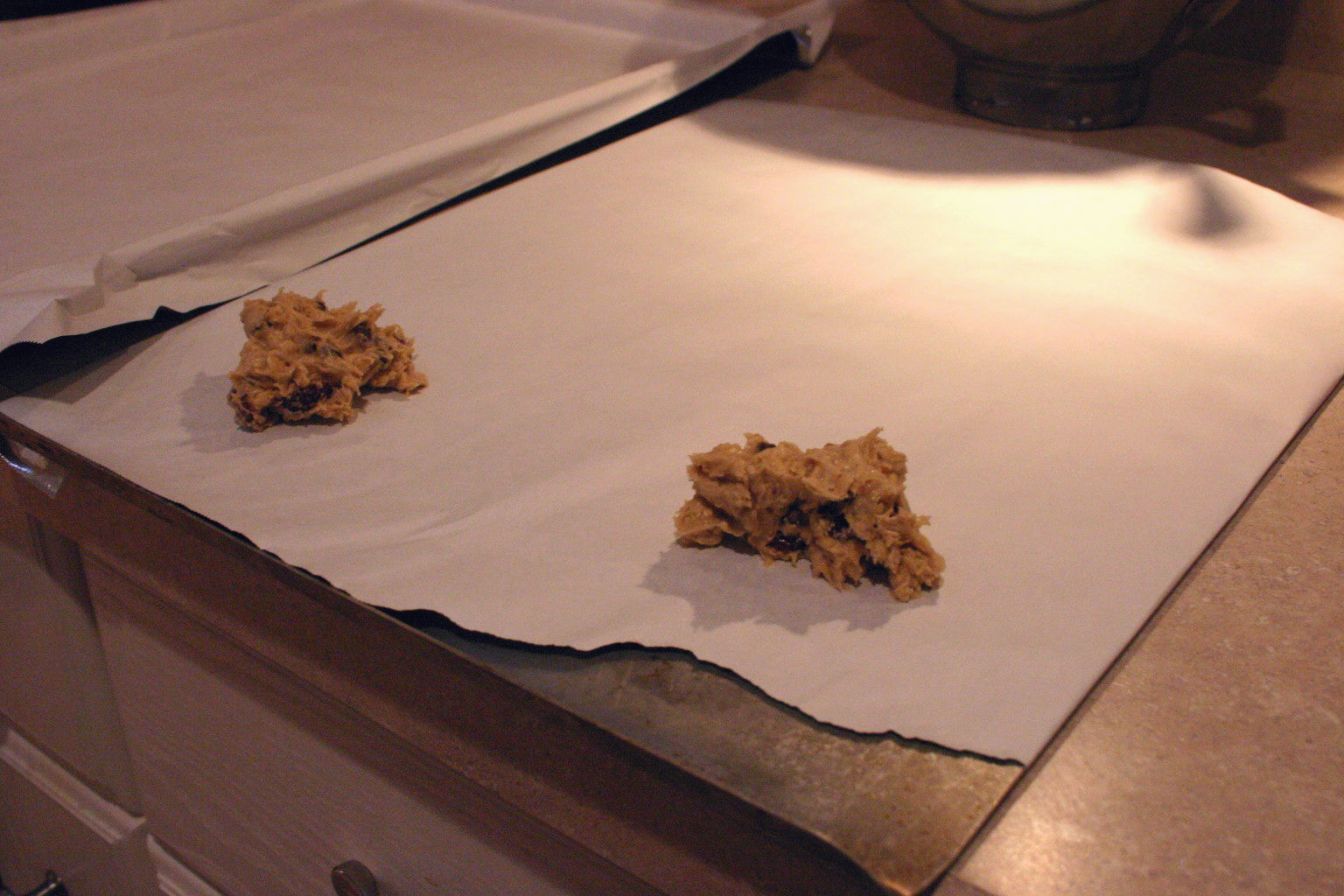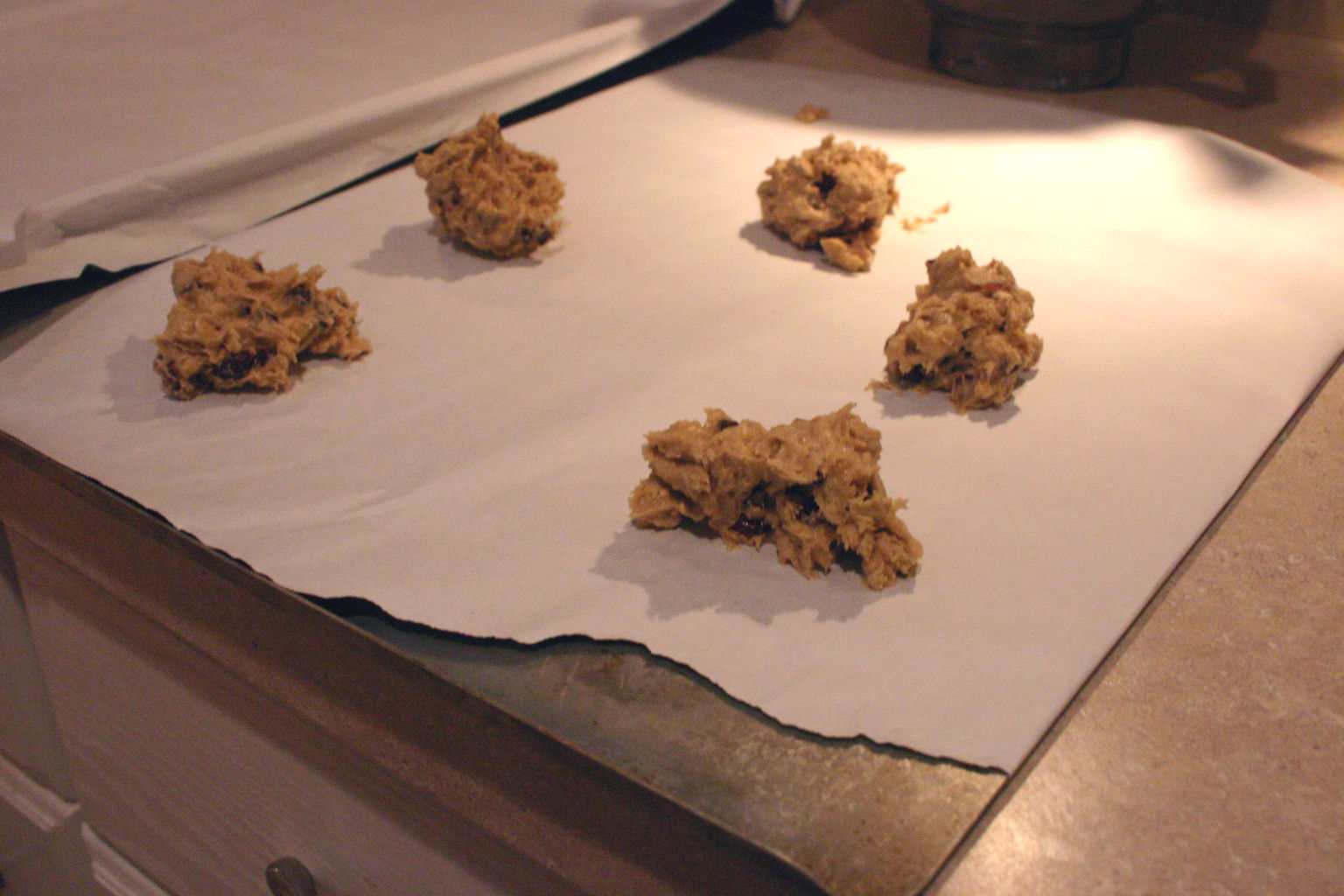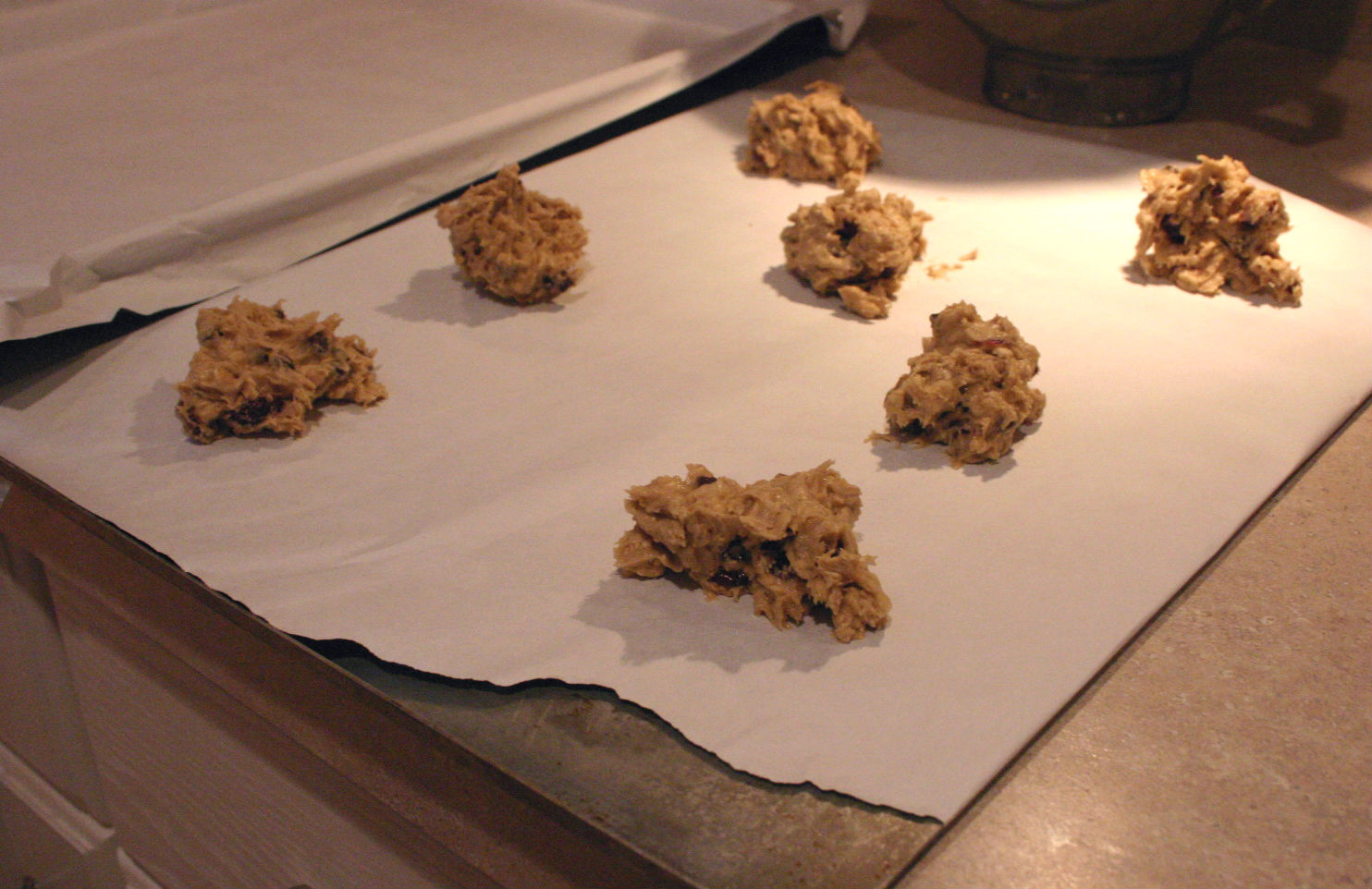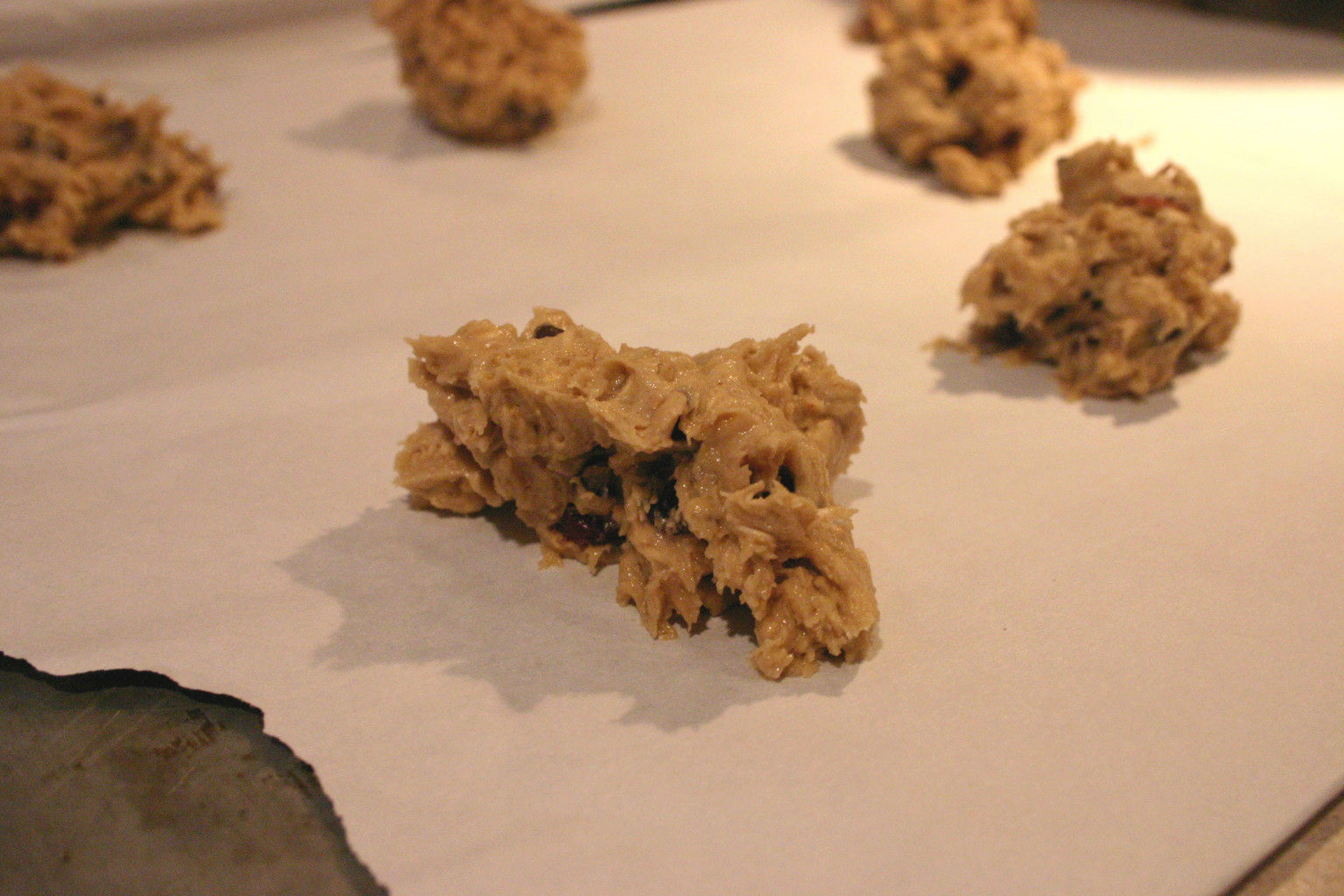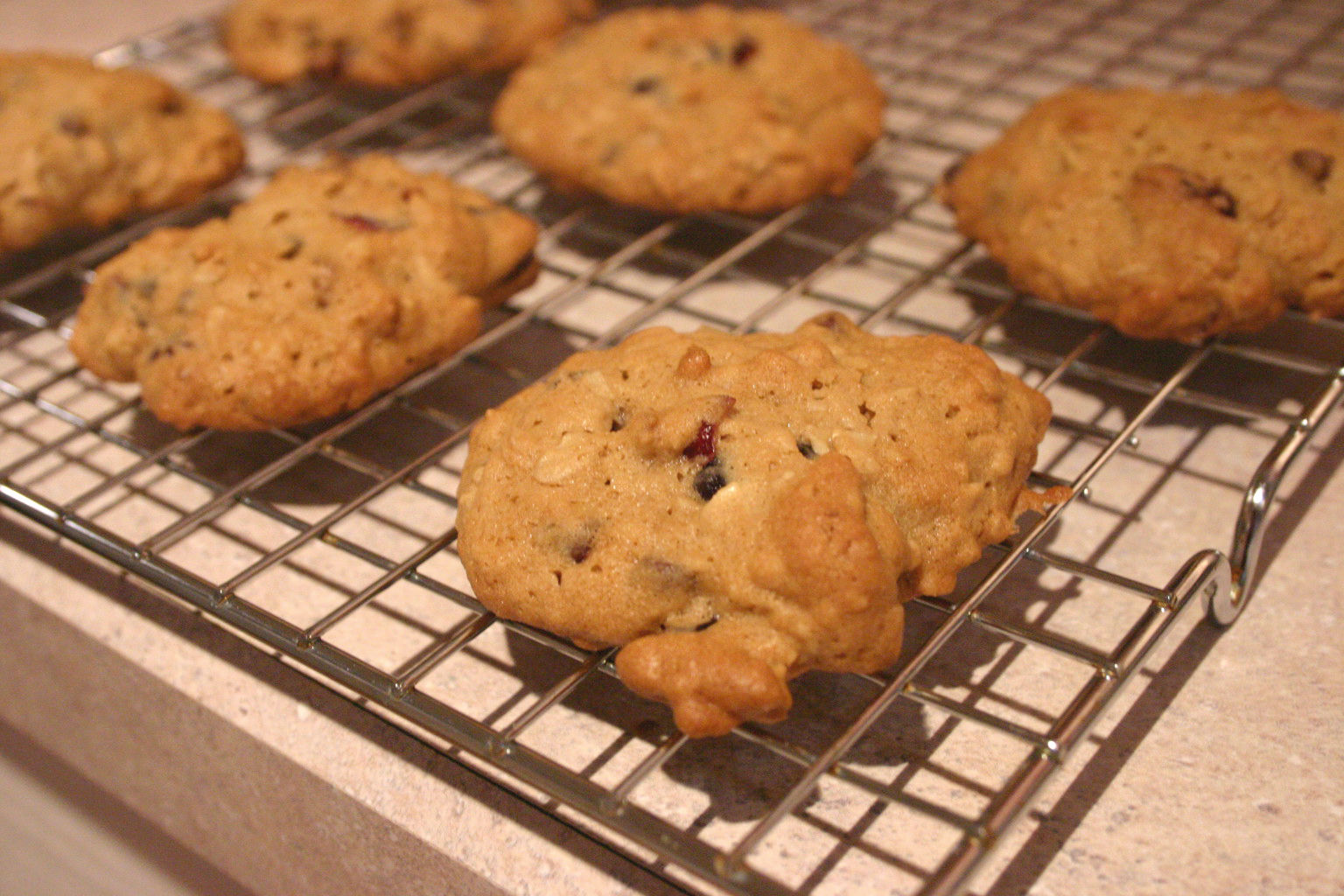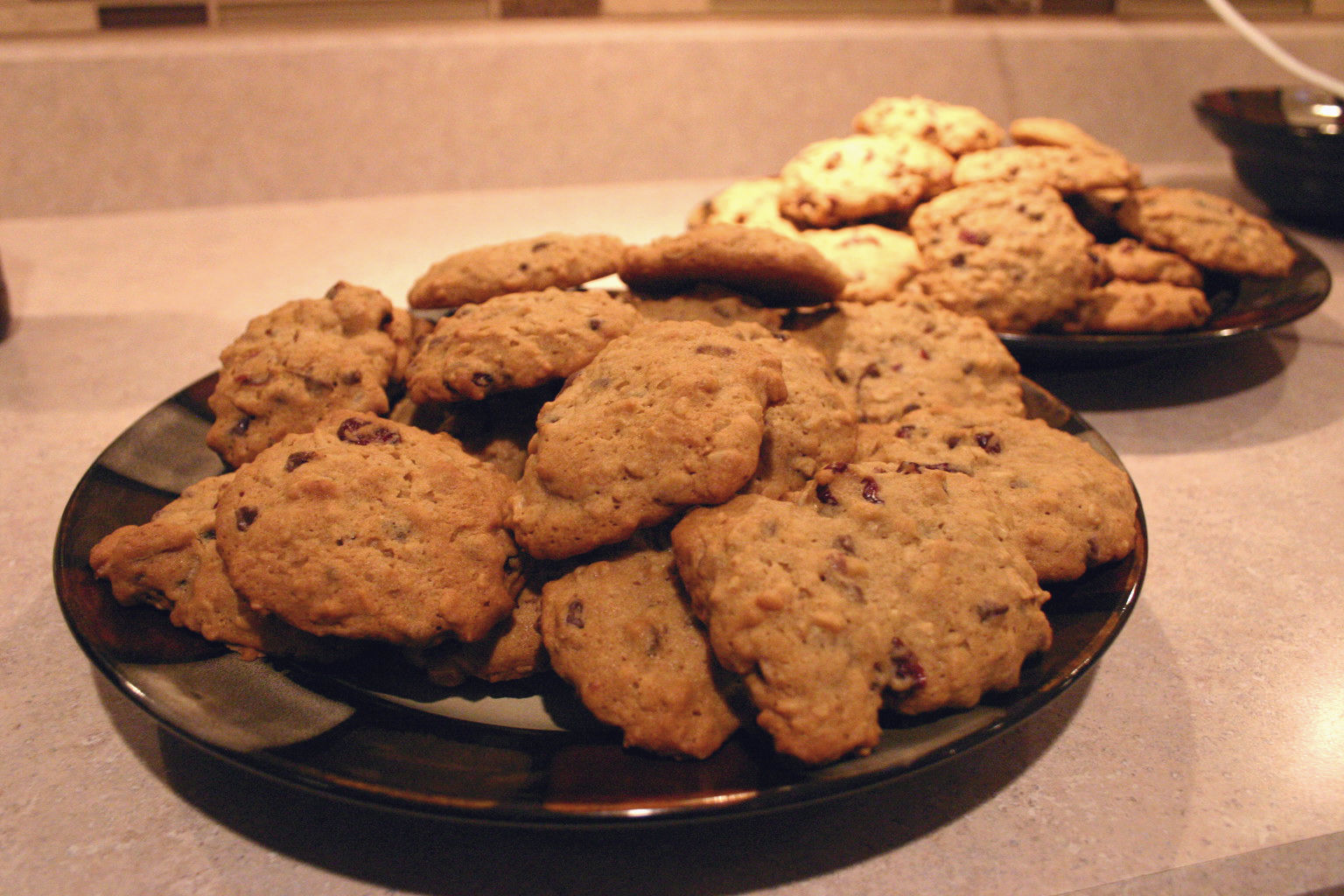 In a large bowl (preferably with high sides to reduce the mess), cream the butter, whipping cream, and 2 tbsp of The Reverend together (this should be the last little bit left in the bottle). Then, slowly add the powdered sugar until a creamy frosting has formed.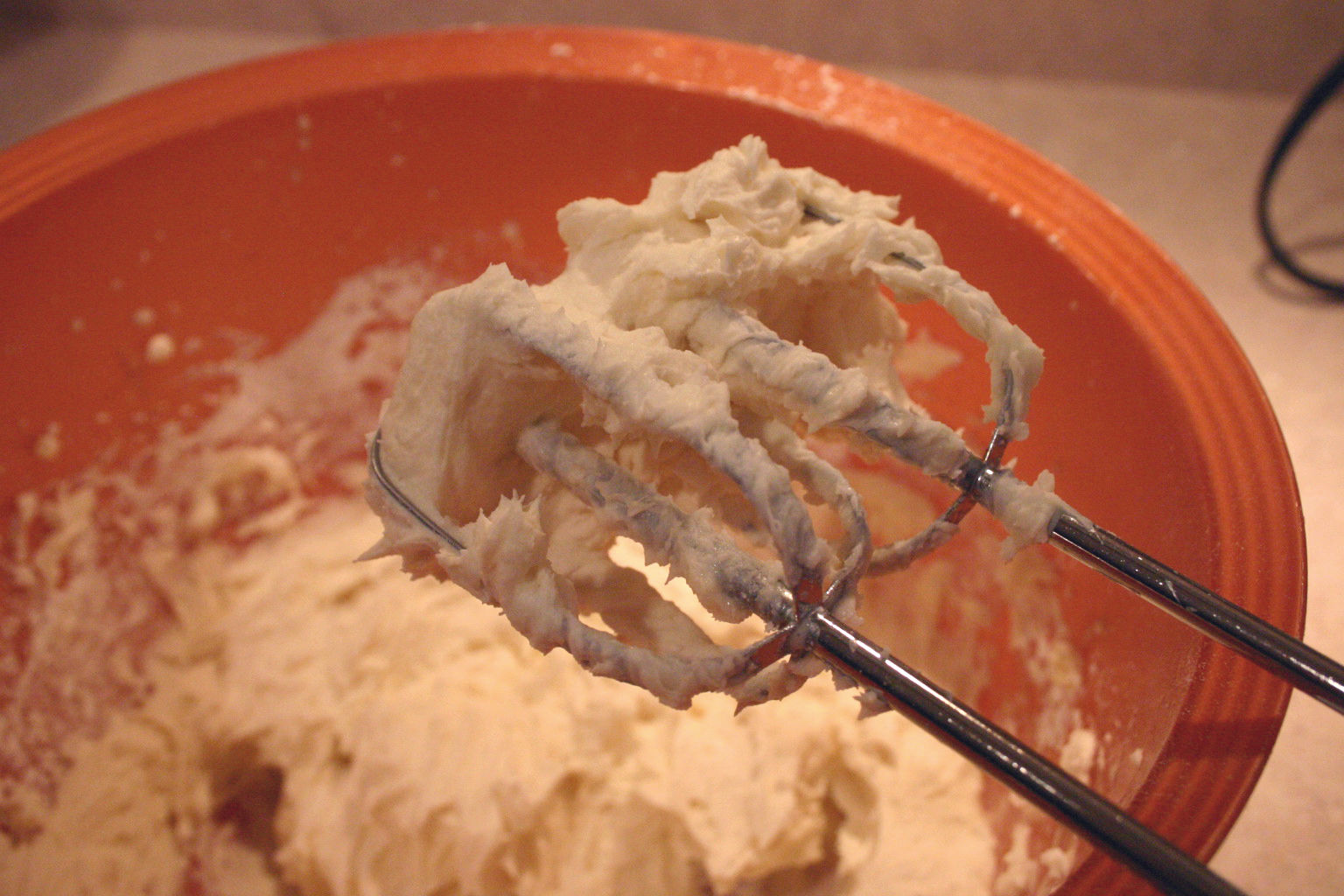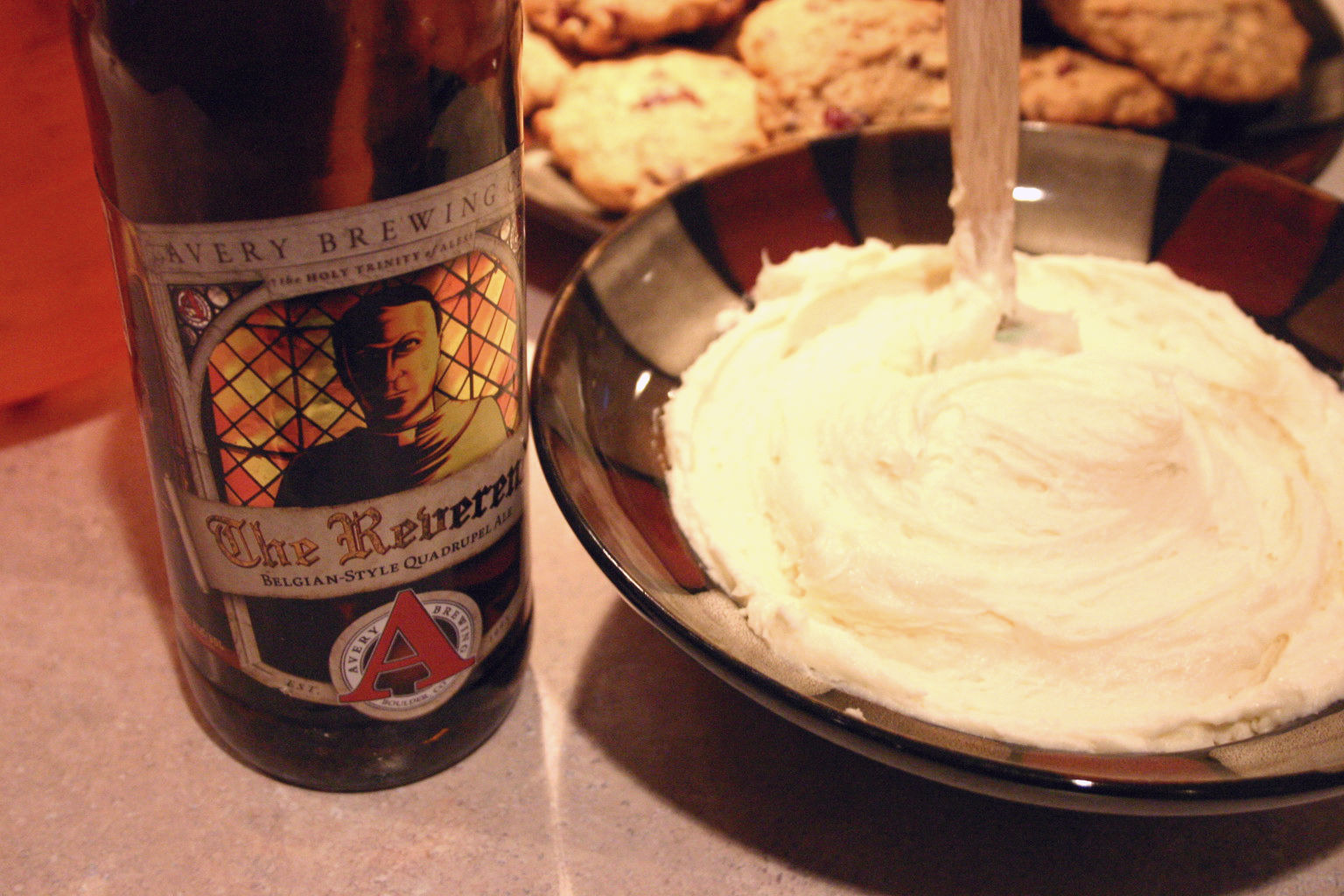 Slap a big spoonful of cream filling in between two cookies and BOOM – you'll have yourself a religious experience cookie. Start praying to the cookie gods because things just got real.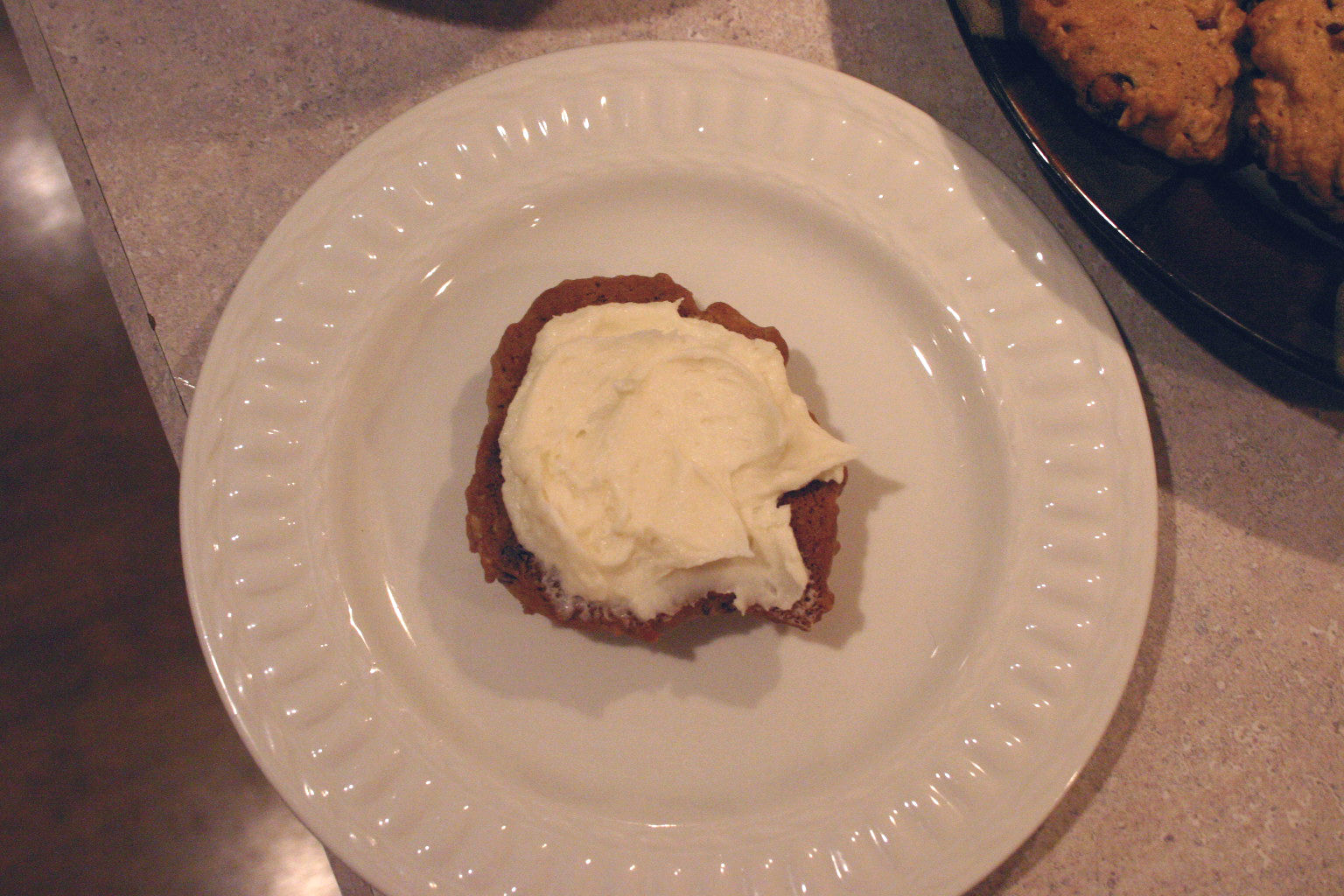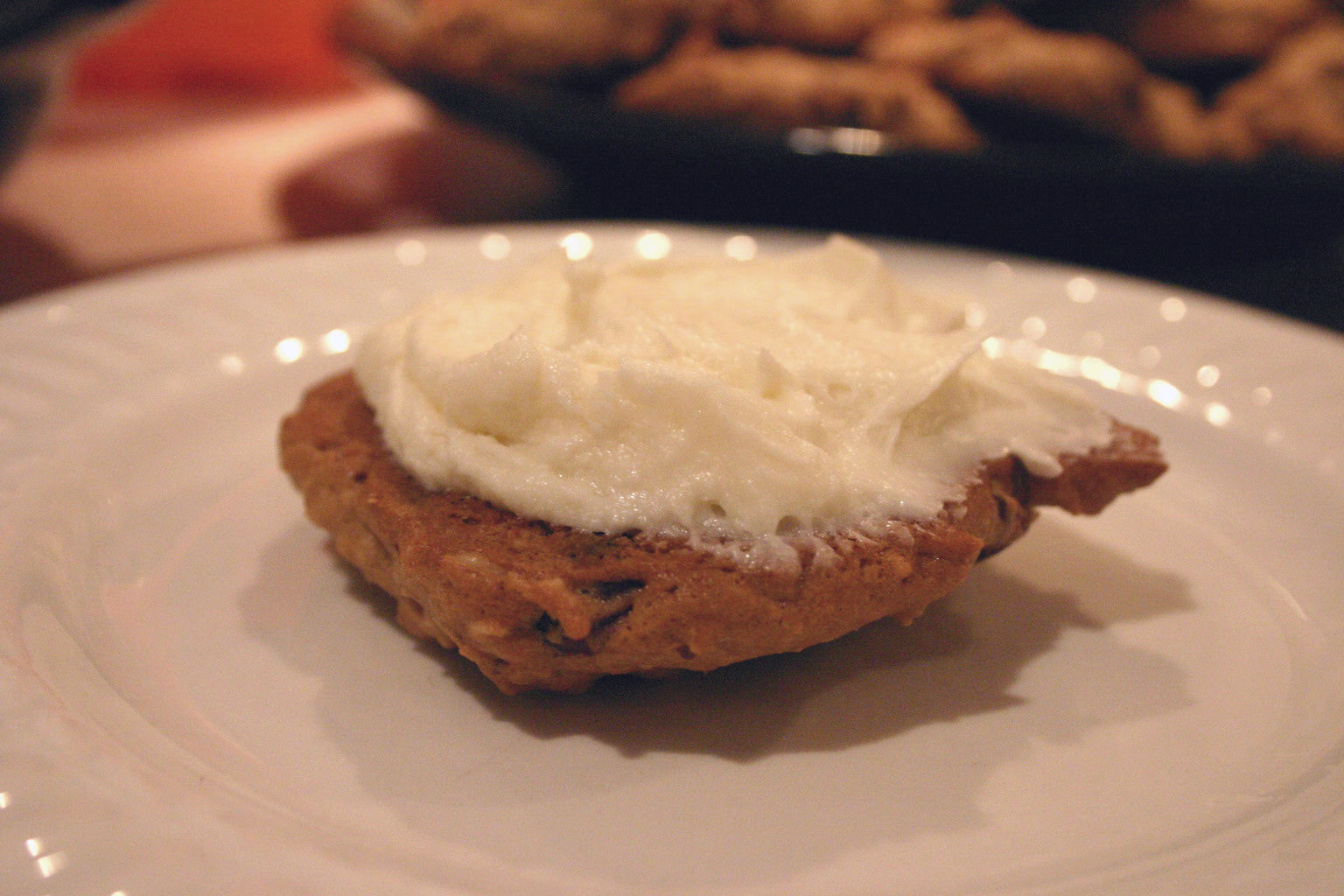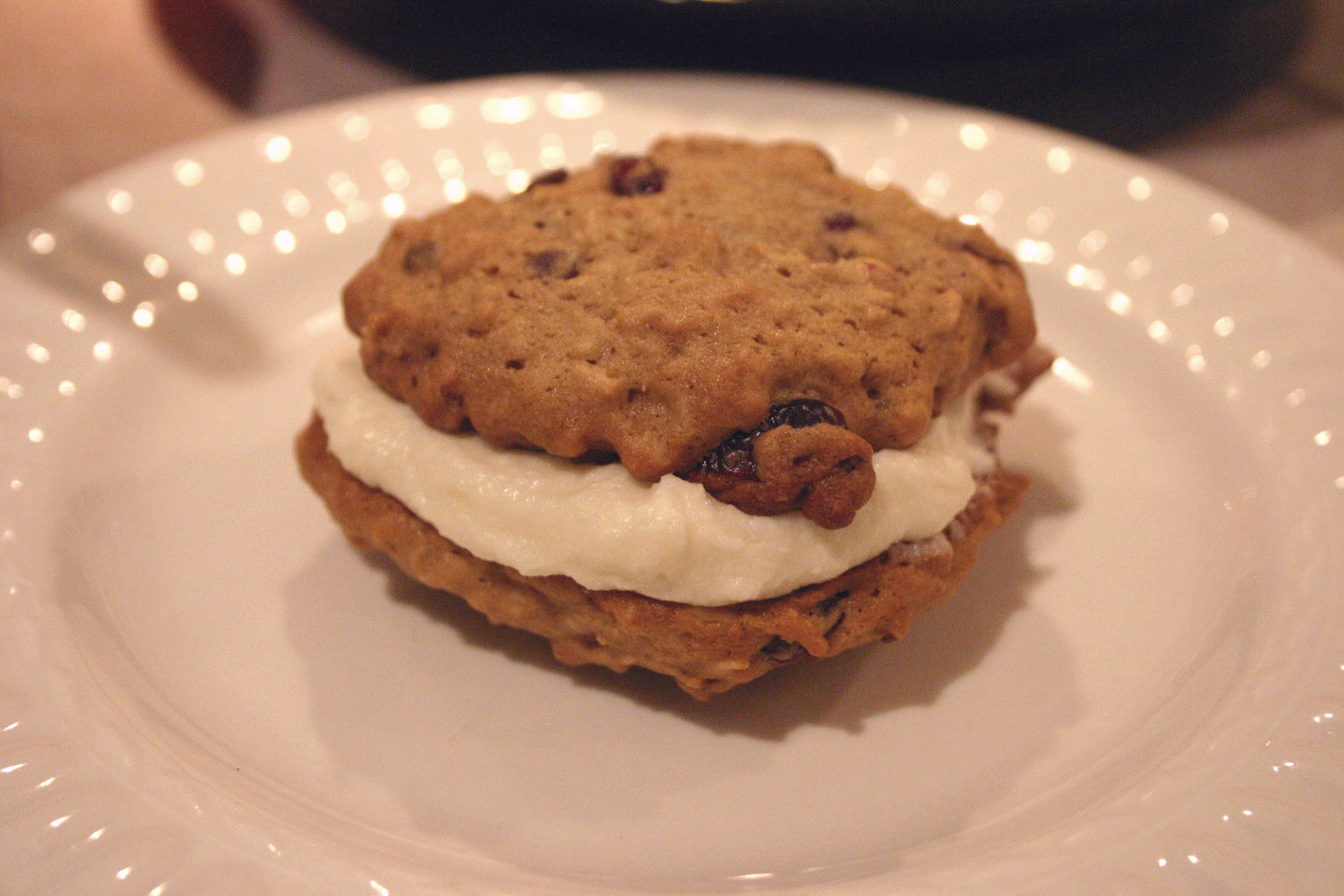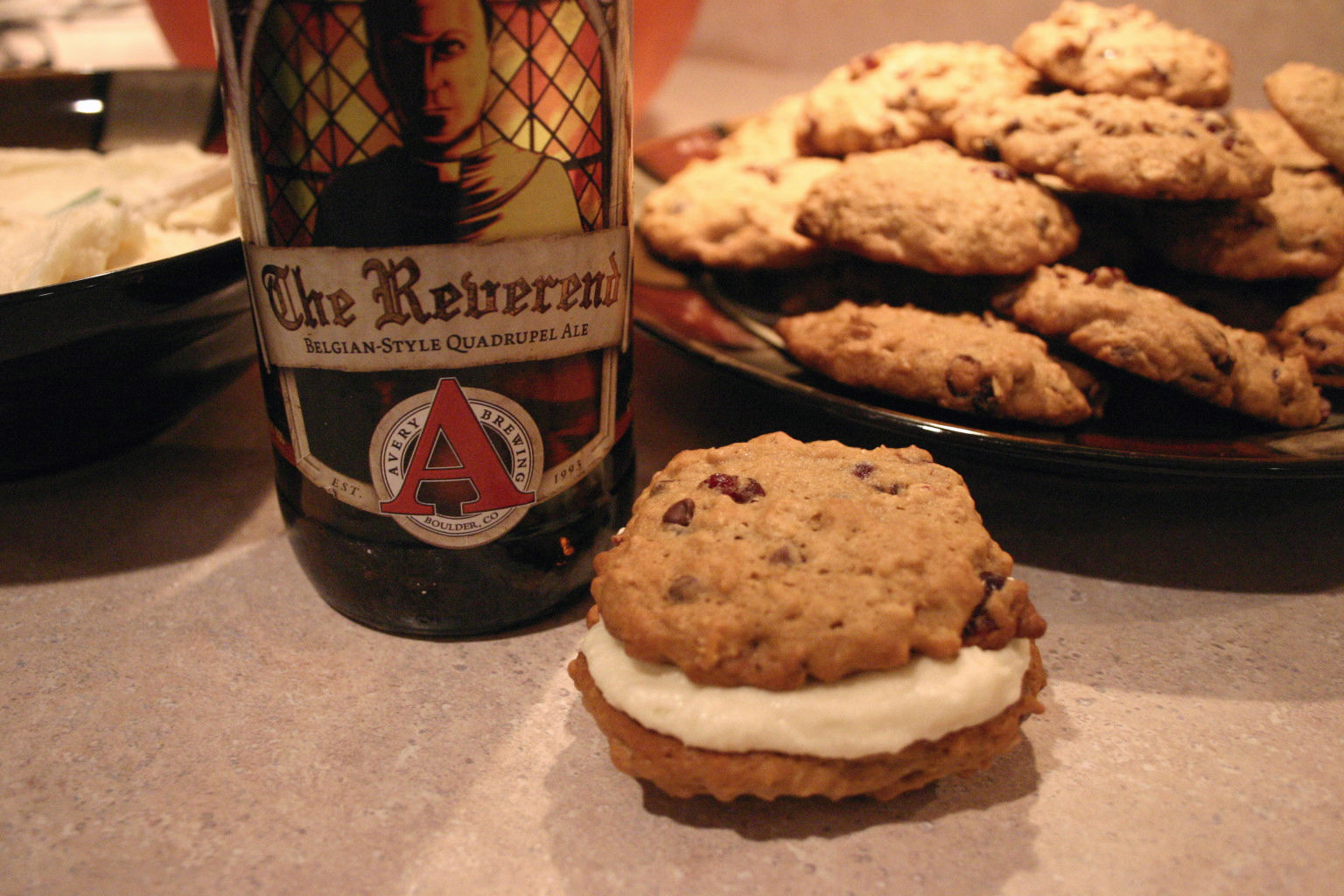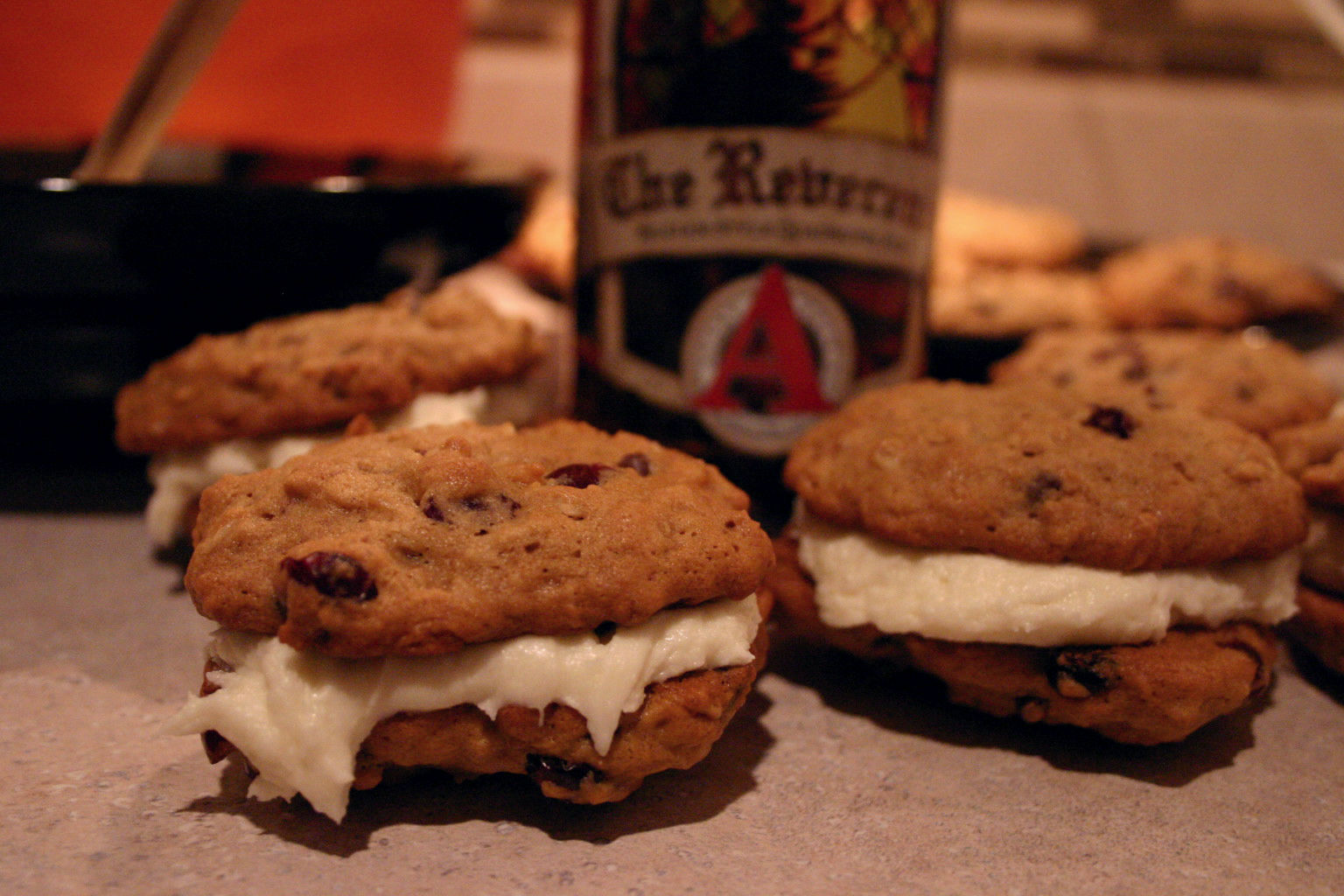 Love cooking with beer? Check out the Cooking with Beer section or DrinkandSpoon.com for more boozy recipes.
---