One Comment
Cooking with Beer | Pecan Caramel Apple Crisp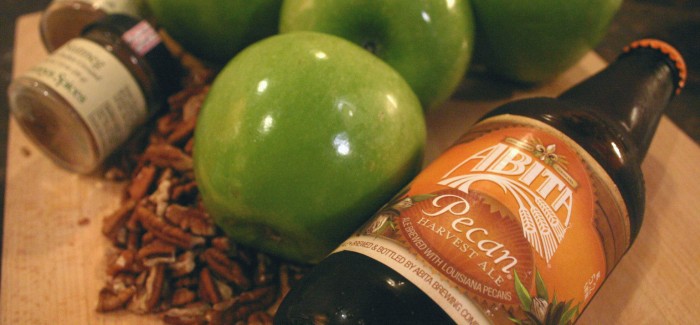 Welcome to apple-pickin' season. Even though I picked these apples right off the supermarket shelf, I used to love nothing more than visiting my local orchard and stocking up on this fall harvest fruit. I would make apple pies, caramel apples, apple streusels… the list goes on and on (do I sound like Bubba from Forest Gump yet?). This time around, I opted for the classic apple crisp. It is easy to make and the results are sure to impress. I have had the idea for apple crisp in my head for a while now; pretty much since I saw Abita's Pecan Harvest Ale on the shelves. First off, I had never heard of a pecan ale so I was basically obligated to buy it. Second, I knew it would be the perfect brew to make some sort of delicious dessert. So a delicious dessert I made and now you can too with this Pecan Caramel Apple Crisp recipe.
Ingredients

4 granny smith apples
Pecan Caramel
1 Abita Pecan Harvest Ale
1 ¼ cup brown sugar
½ cup half and half
4 tablespoons butter
1 cup pecans, chopped
Streusel Topping
½ cup flour
½ cup white sugar
½ tsp cinnamon
¼ tsp nutmeg
3 tbsp butter, softened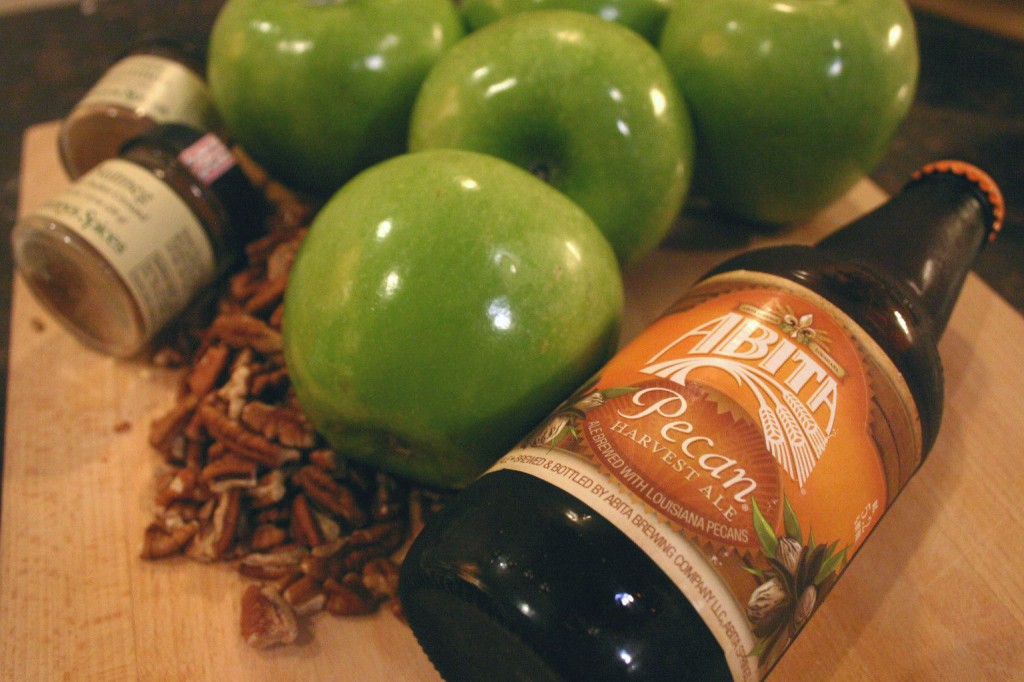 Directions
Preheat the oven to 350 °F.
Add the entire Abita Pecan Harvest Ale to a pot and bring to a boil.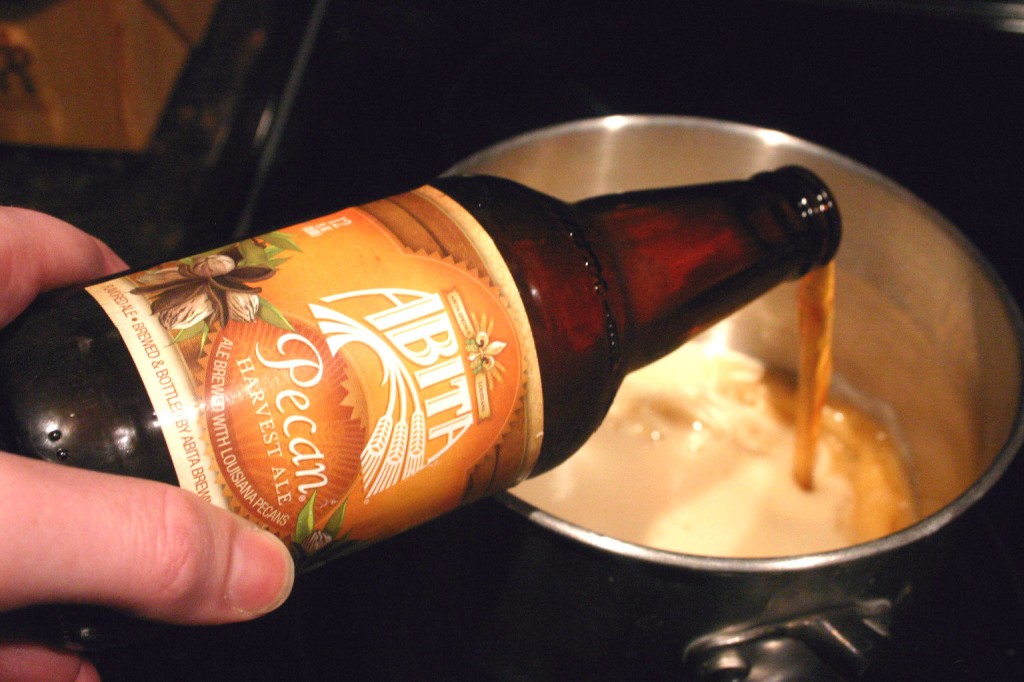 Lower the heat and reduce the liquid to just under ¼ cup of liquid (you'll be starting with 1 ½ cups – that's how much is in a bottle). This should take about 20-ish minutes. In a large saucepan on medium heat, add the Pecan ale reduction, half and half, butter, and brown sugar.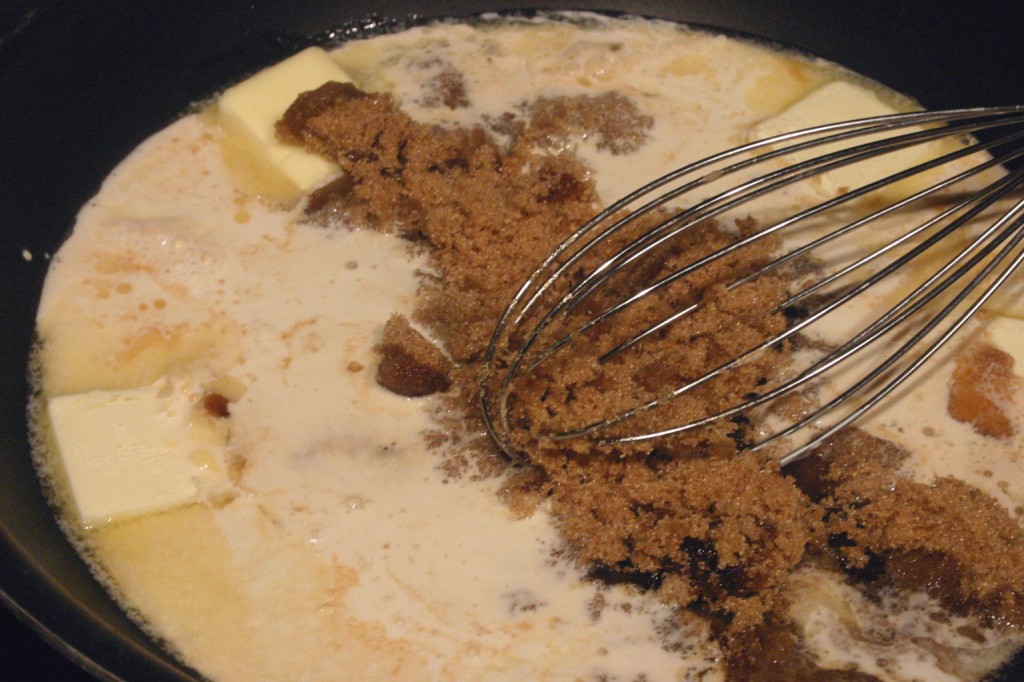 Stir constantly for 5 minutes. Next, add the pecans and continue the stirring for 3 more minutes. Then, remove your pan from the heat – you have your caramel sauce!
In a medium sized bowl, use an electric mixer to whip together all the streusel toppings. It should look pretty chunky when you're done.
Cut up the apples into thin slices. You can use the traditional apple slicing tool that removes the core, but each of those big chunks will need to but cut into 3-4 thinner slices.
In a deep glass dish, layer apple slices and caramel – about 3 layers total. Top the last layer with pecan caramel sauce and streusel topping.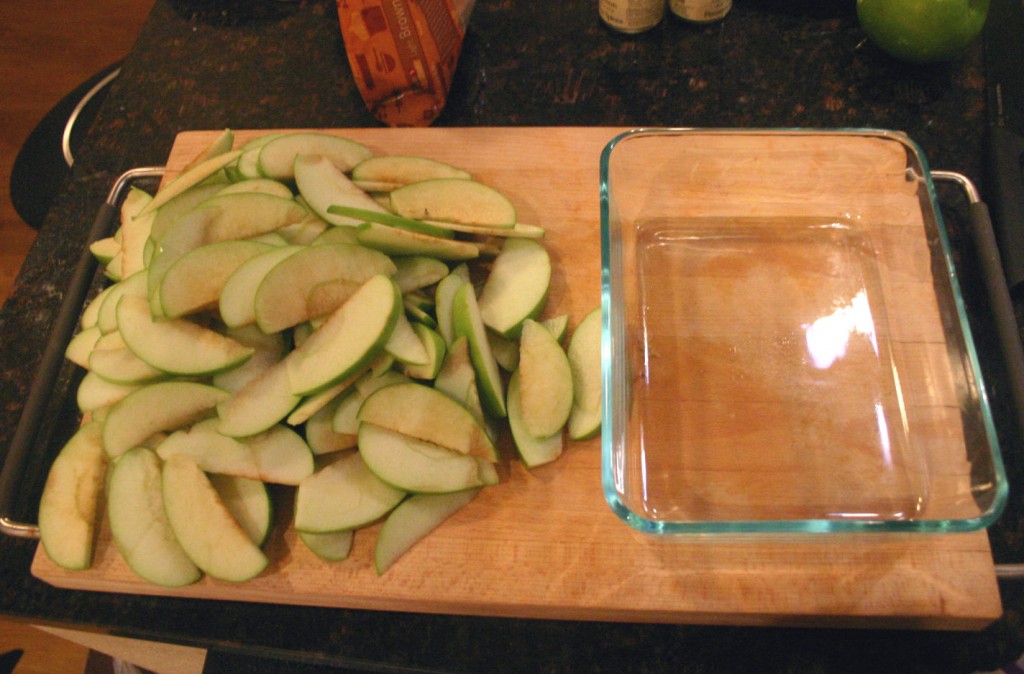 Pop it in the oven for an hour and when it is finished, your house will smell like heaven and your mouth will be watering. Let the dish cool for 10 minutes before serving and for best results, have extra Abita Pecan Harvest Ales ready to drink with the pecan caramel apple crisp!
Love cooking with beer? Check out the Cooking with Beer section or DrinkandSpoon.com for more boozy recipes.
---