No Comments
Event Preview| Denver Bacon and Beer Festival 2014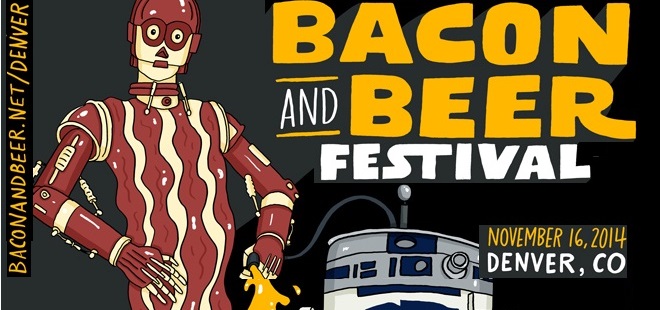 What: Denver Bacon and Beer Festival
Where: the Curtis – 1405 Curtis Street Denver, Colorado 80202
When: Sunday, November 16, 2014 – 2:30pm to 5:00pm
Ticket link: http://www.wheretoeat.in/2014-denver-bacon-and-beer-festival/
BACON AND BEER! Do not sleep on buying tickets! This event sells out in just a few weeks time!
In past years (we were there both years y'all!), this event has boasted some amazin' bacon bites and the tastiest quaffs of local craft and this year is no different! For the ticket price, this is my favorite event of the year!  Here are some reasons you should get in on this bacon escape and let the waves of ale take you out to sea!
900lbs of BACON! And I don't even know how many liters of BEER?!
25 Chefs serving up BACON in all ways thinkable!
18 breweries: pouring multiple BEERS at each station!
800 people spread out over two floors. (read: lots of space to stretch between BACON & BEER!)
1 room, 2 floors of delicious BACON AND BEER!
Returning for its third year, the Denver Bacon and Beer Festival will be held November 16 and is presented by EatBoston and Denver Off The Wagon.
In the last two years, the Denver Bacon and Beer Festival has raised almost $40,000 for Project Angel Heart and Metro CareRing. The Denver Bacon and Beer Festival is excited to announce a continued partnership with these two organizations.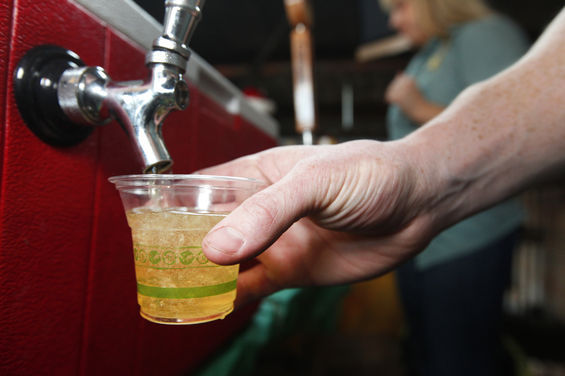 "Each November, Colorado breweries and chefs out do themselves with the dishes and beers they bring to the festival," said Aaron Cohen, founder of EatBoston. "This year to make things even more exciting, one restaurant and one brewery will be crowned Denver's first "Beast in Show," a people's choice vote for the best beer and bacon dish. The winning restaurant and brewery will receive bragging rights and a $750 donation to a local charity of their choice."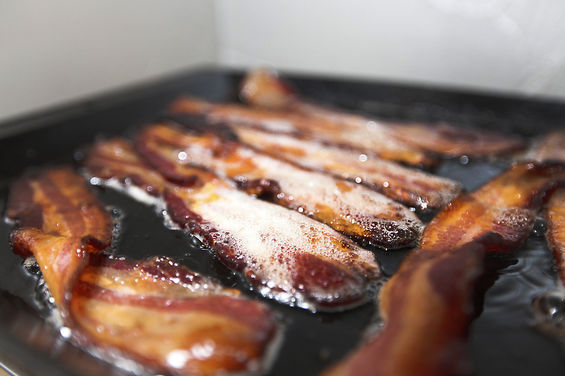 The Denver Bacon and Beer Festival will take place on Sunday, November 16 from 2:30 to 5:00 p.m. at The Curtis Hotel (1405 Curtis St., Denver CO 80202).
Participating restaurants and breweries include:
AC Golden Brewing Company
bistro c.v.
Blackbelly Catering
Breckenridge Brewery 
Cap City Tavern
Copper Kettle Brewing Company
Crazy Mountain Brewery
Crooked Stave Artisan Beer Project
EDGE Restaurant
Elevation Beer Company
Epic Brewing Company
Former Future Brewing Company
Glaze by Sasa
Great Divide Brewing Company
Grimm Brothers Brewhouse
Hops and Pie
Ignite!
Jax Fish House – Glendale
Jonesy's Eat Bar
Kachina Grill
Kevin Taylor Restaurant Group
Linger
Little Man Ice Cream
Lucky Pie
Odyssey Beerwerks
Oskar Blues Brewery
Our Mutual Friend Tenth Acre & Brewery 
Panzano
range
Renegade Brewing Co. 
River North Brewery
Root Down
Rosenberg's Bagels
Russell's Smokehouse
Second Home Kitchen + Bar
Ste. Ellie
Strange Craft Beer Company
Sunnyside Burger Bar
The Corner Office Denver
The Rocky Mountain Institute of Meat and Unit X
Wit's End Brewing Company
Wynkoop Brewing Company
"Over the past two years, Denverites have consumed more than 2,000 pounds of bacon at this festival," said PJ Hoberman, founder of Denver Off The Wagon. "Pairing bacon with different styles of beer allows a drinker to really taste the hoppiness in an IPA and the maltiness in, say, a stout. Bacon, like beer, is an element. Both are an essential part of life and make people very happy."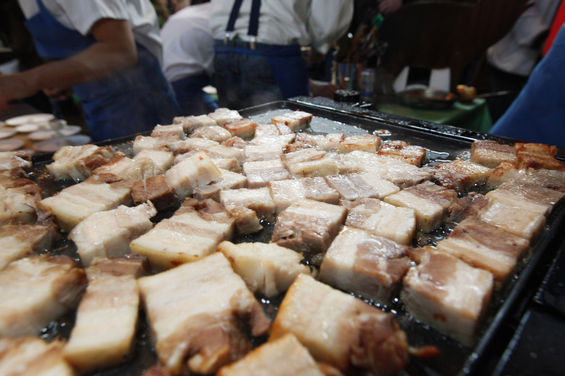 The festival is open to adults 21 and older. Event tickets can be purchased online at http://www.wheretoeat.in/2014-denver-bacon-and-beer-festival/ starting October 16 at 10 a.m. Mountain Standard Time for $46.50. Tickets include unlimited bacon small bites and beer samples.
About Eat Boston
Eat Boston conceives and produces unique food events originally in Boston, but now across the country. The events often feature multiple restaurants serving food around a specific ingredient or theme, along with supporting local non-profit organizations. Some events include Guacaholics Anonymous, Ice Cream Showdown, Tacopocalypse, Steakcation, and the BLT Battle at Sea Karaoke Harbor Cruise. For more information on Eat Boston visit http://www.wheretoeat.in.
About Denver Off The Wagon
Denver Off The Wagon is a lifestyle website focused around the enjoyment of Denver craft booze. To steal and alter a phrase from the New York Times, we'll provide all the booze news that's fit to print. We'll bring you stories, interviews, reviews, calendars, commentary, and whatever else we can think of that fits. Only Denver. Only alcohol. For more information on Denver Off the Wagon visit http://www.denveroffthewagon.com.