2 Comments
Cooking with Beer | The Great American Beer Burger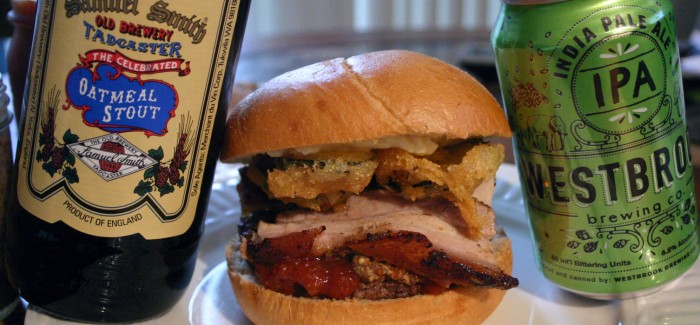 Since the Great American Beer Festival is approaching, I decided to post the ultimate Cooking with Beer recipe: the Great American Beer Burger. To properly honor the most epic festival of all time, I knew I had to come up a downright mind-blowing creation and I knew it had to be loaded with beer. I figured nothing is more American than a good ol' fashioned burger topped with about 1000 calories of ingredients – so I made this dream a reality. A whopping total of six different beers are used to create this monster of a meal plus whatever brews you decide to drink. If you make this thing, you'll be so impressed with yourself for actually putting it all together, even if you don't manage to fit it all in your belly. Hell, I'll be impressed that you actually had to balls to try. If you're on the fence and can't decide, just think of this: Why settle for just one recipe with beer when you can combine them all?
Serving Size: 6 Burgers
Ingredients
2 lbs ground beef (I like 80/20)
1 Jar of Stone Cold IPA pickles with jalapeños, fried (Stone Enjoy By IPA or Hop Flood by Evil Twin)
(Use this Pickle Frying Recipe)
Kottbusser Ketchup (Snow Drop by Grimm Brothers Brewhouse)
Baba Black Lager Mustard (Baba Black Lager by Uinta Brewing)
1 lb Two Day Pork Belly (Oatmeal Stout by Samuel Smith's Brewery)
6 large buns
Beer Cheese
½ lb of cheddar, shredded
1 tbsp cream
½ cup Westbrook IPA
Directions
Most of these ingredients come from other recipes so they need to be prepared ahead of time. The best part about the ingredient list is that it is mostly made with beer…yum. Here's a few things you need to know: make the pickles and pork in advance. Add some jalapeños to your pickle mix to spice things up and when you fry them, give them a dusting of corn starch before dipping them in the batter. It helps everything stick together better. The mustard also needs to sit overnight. Keep all of that in mind and you'll be golden.
Making fried pickles: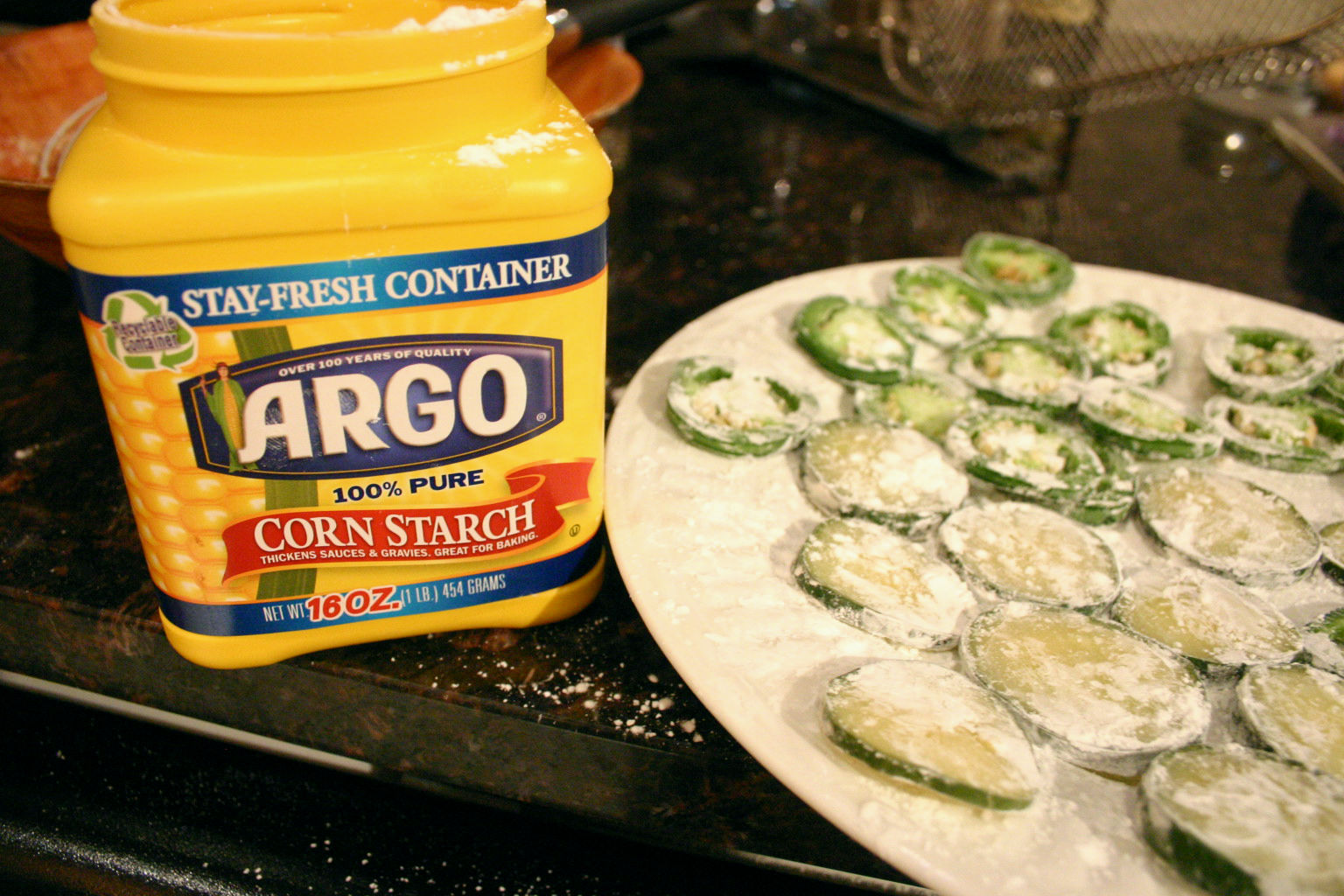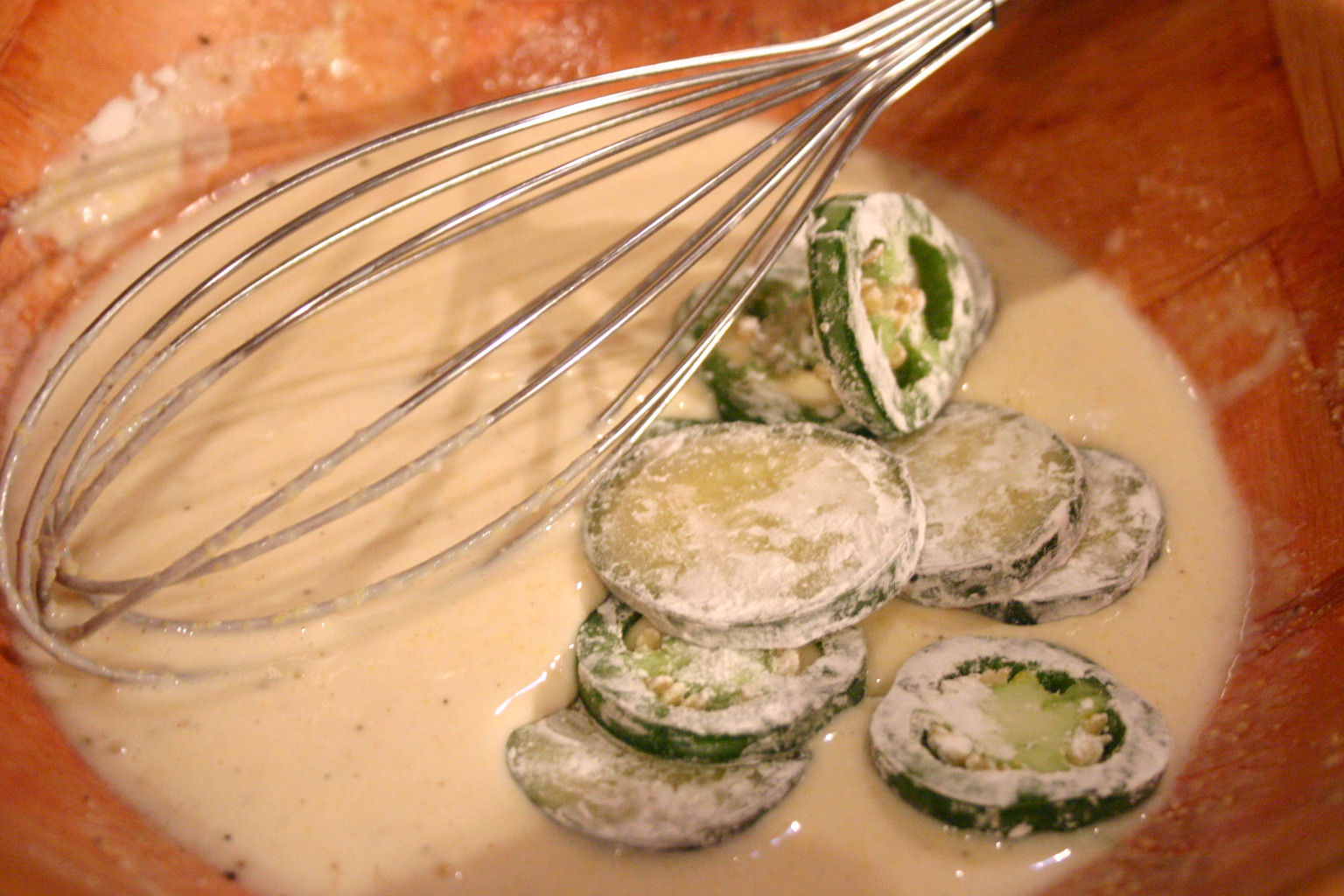 Two Day Pork Belly: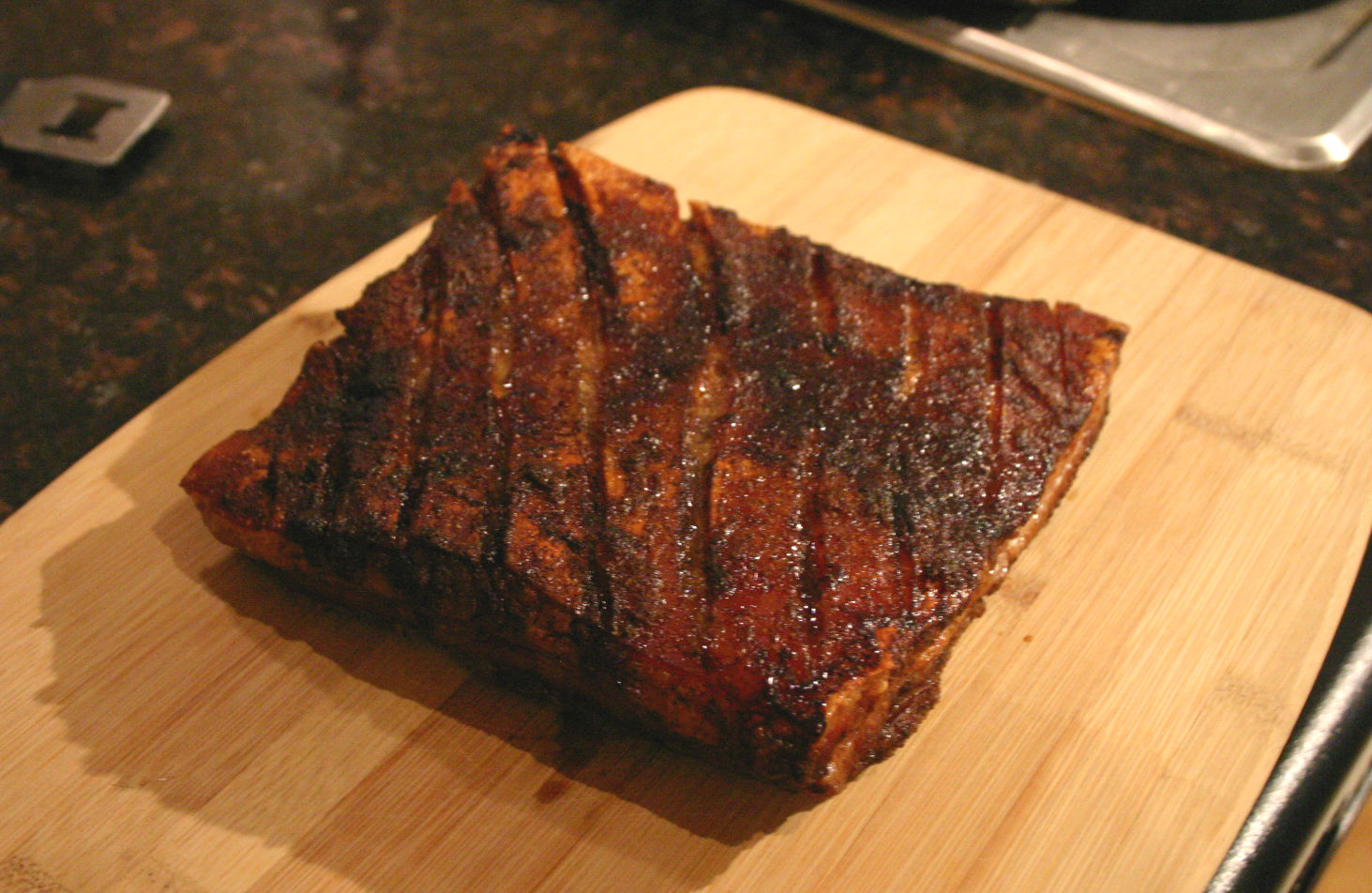 As for the burgers, form the ground beef into patties and grill them. In a pot, add the shredded cheese, cream, and Westbook IPA. On very low heat, melt the cheese slowly, stirring constantly. If you get impatient and turn up the heat, you'll get a rubbery mess and be very sad.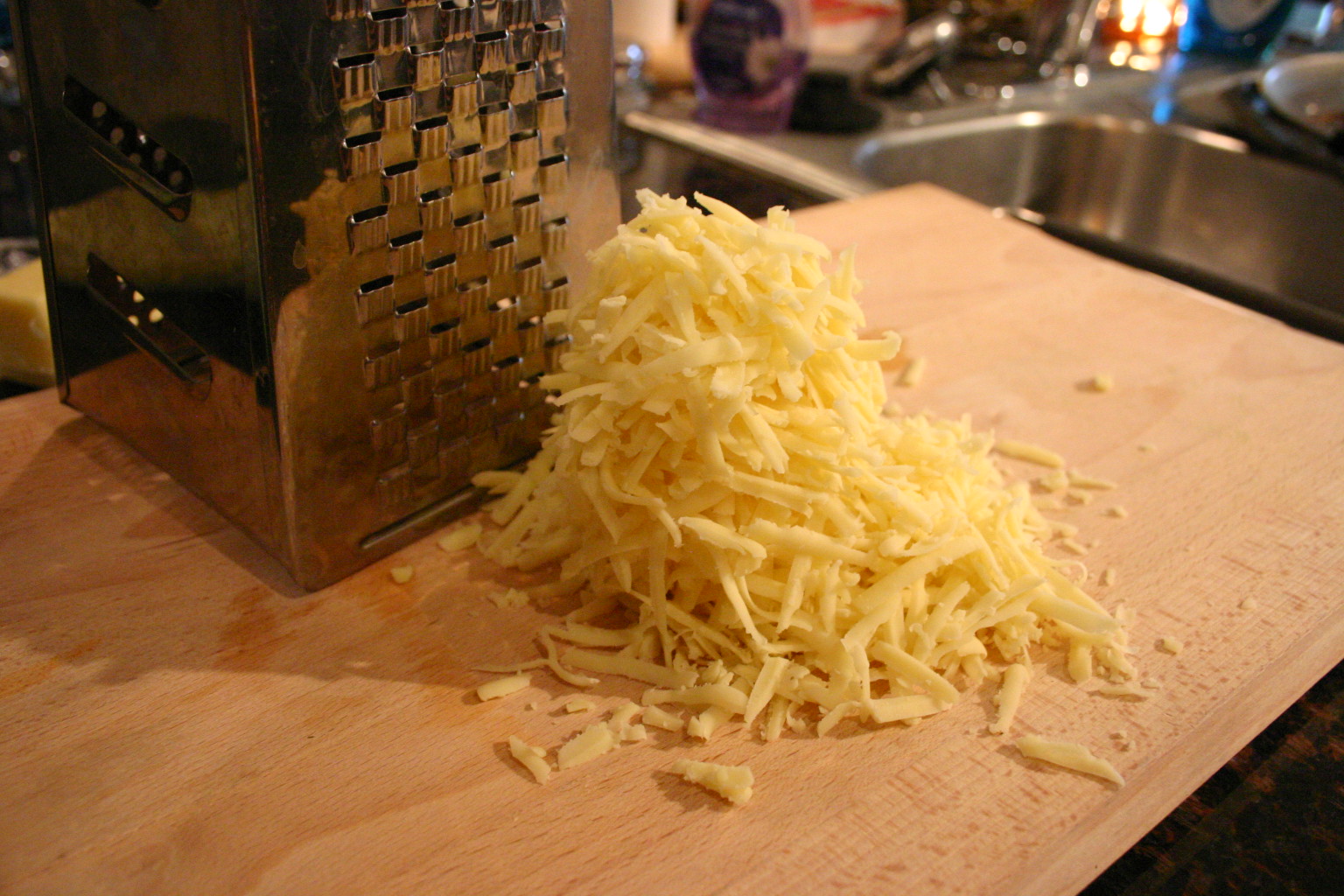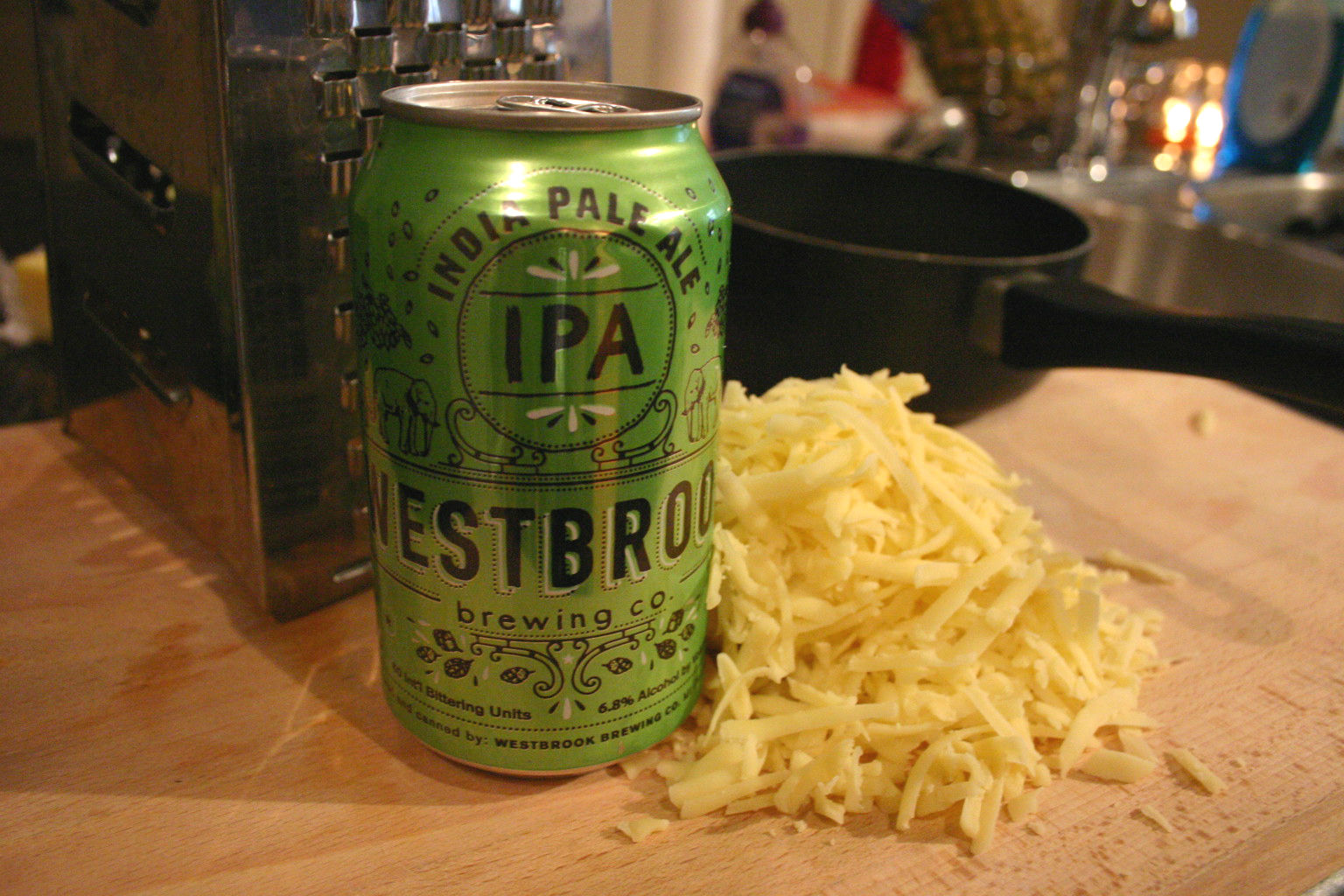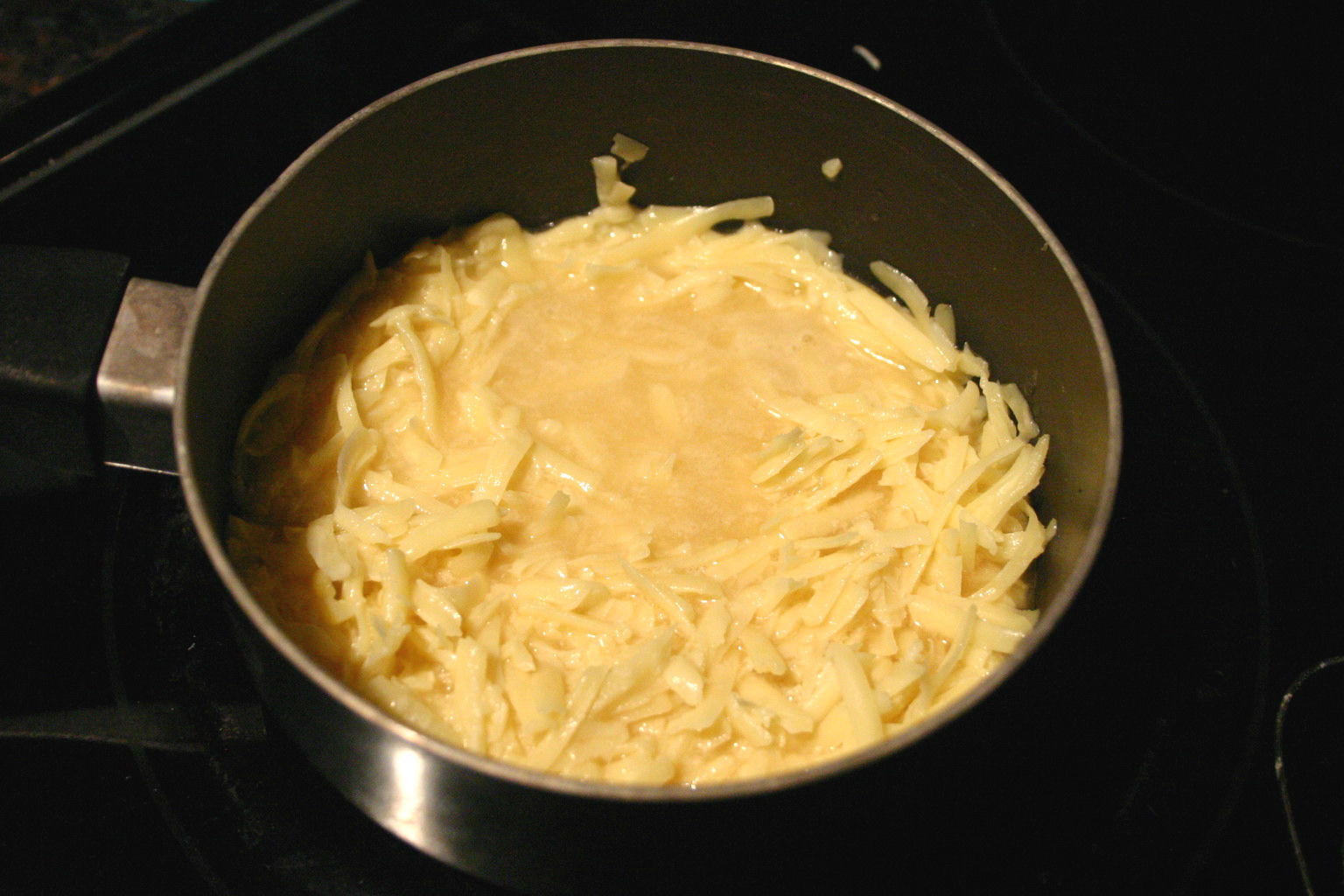 Once you've created/rounded up everything you need, stack up the burger! First toast the buns. Then, add the patties and cheese, smearing on a bit of ketchup and mustard along the way. Finally, pile up the fried pickles and jalapeños with a few slices of pork belly to finish it off. You're going to need two hands to eat this bad boy and a cold beer wouldn't hurt either. Enjoy the Great American Beer Burger and enjoy the Great American Beer Festival!
And now, a million pictures of the burger: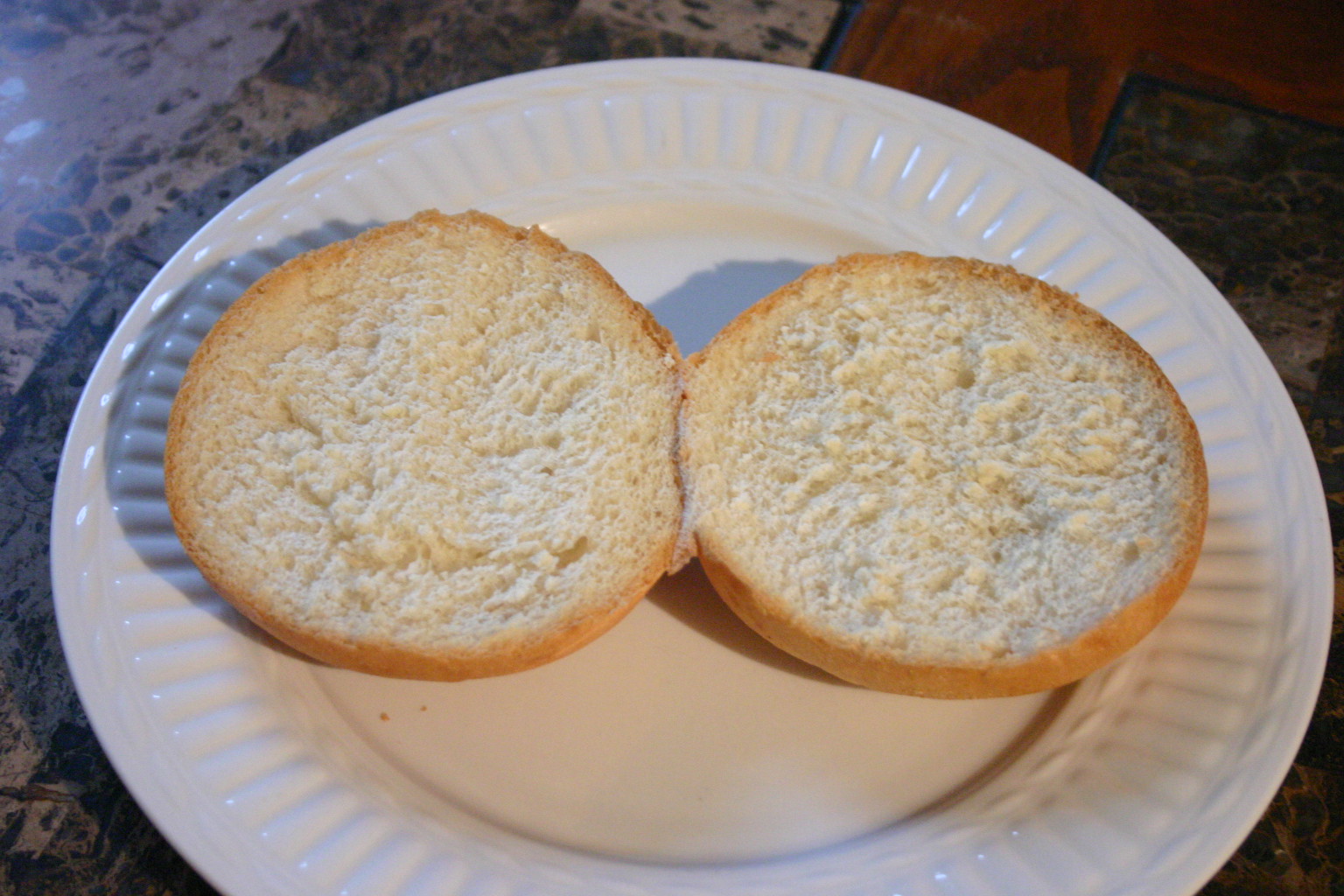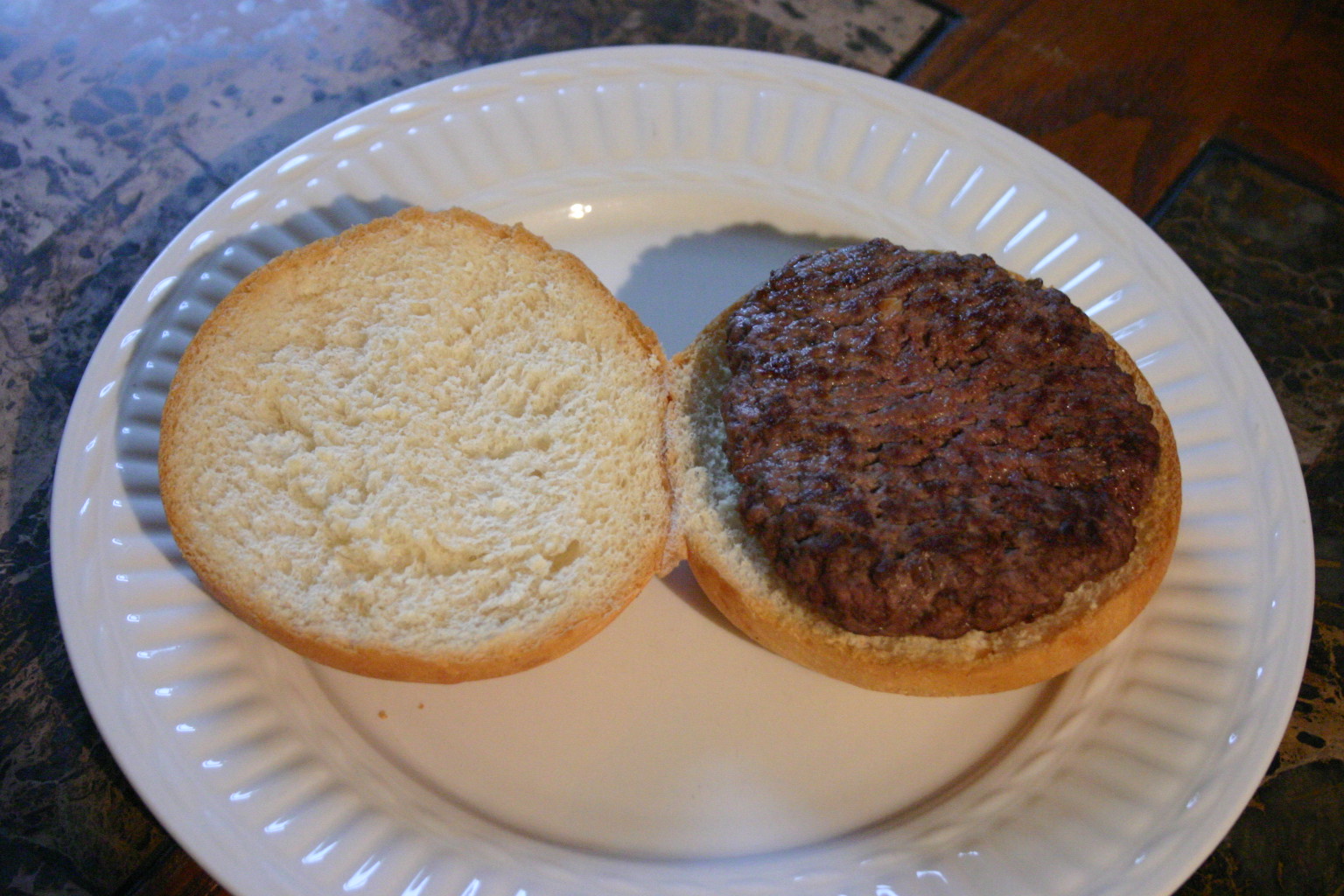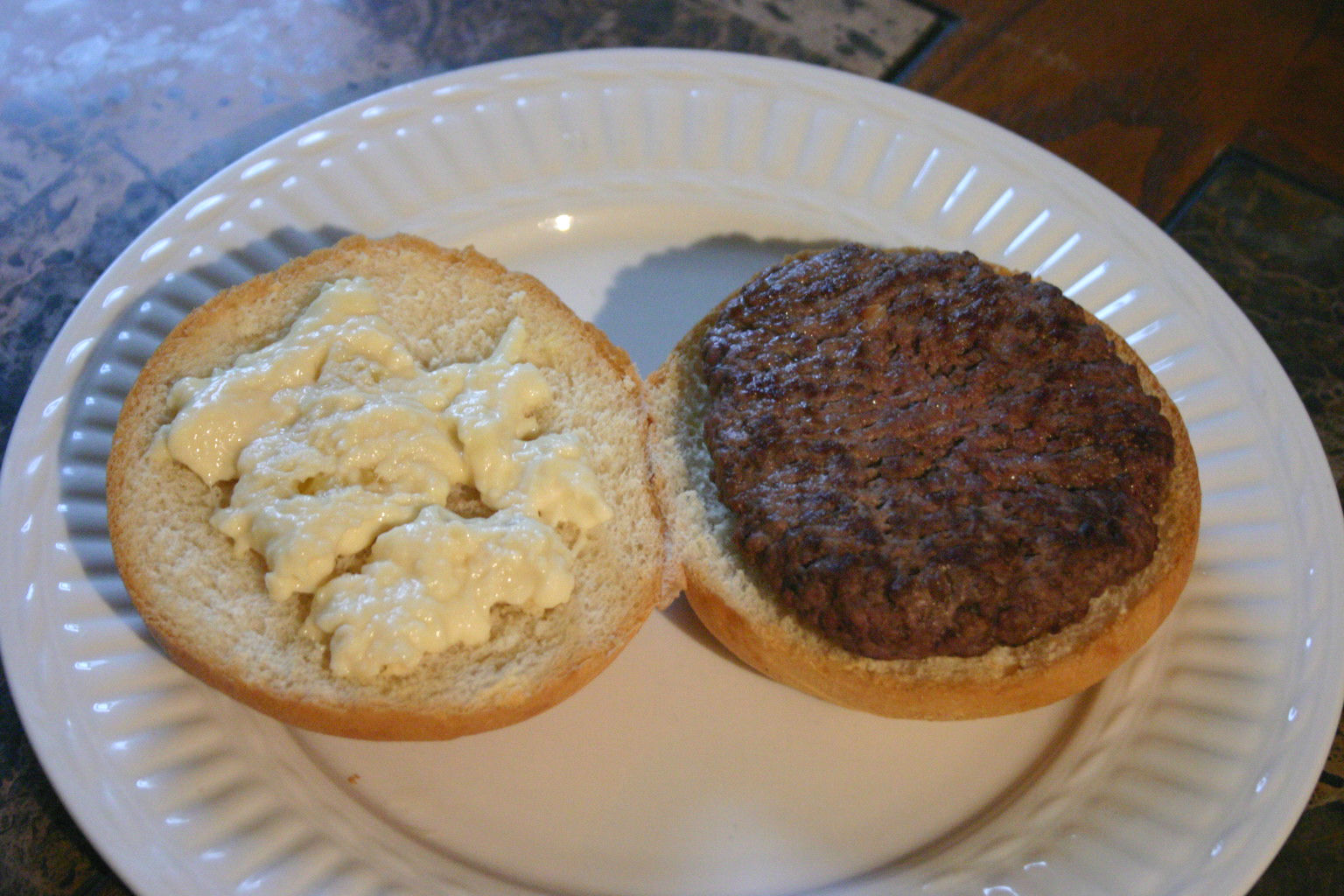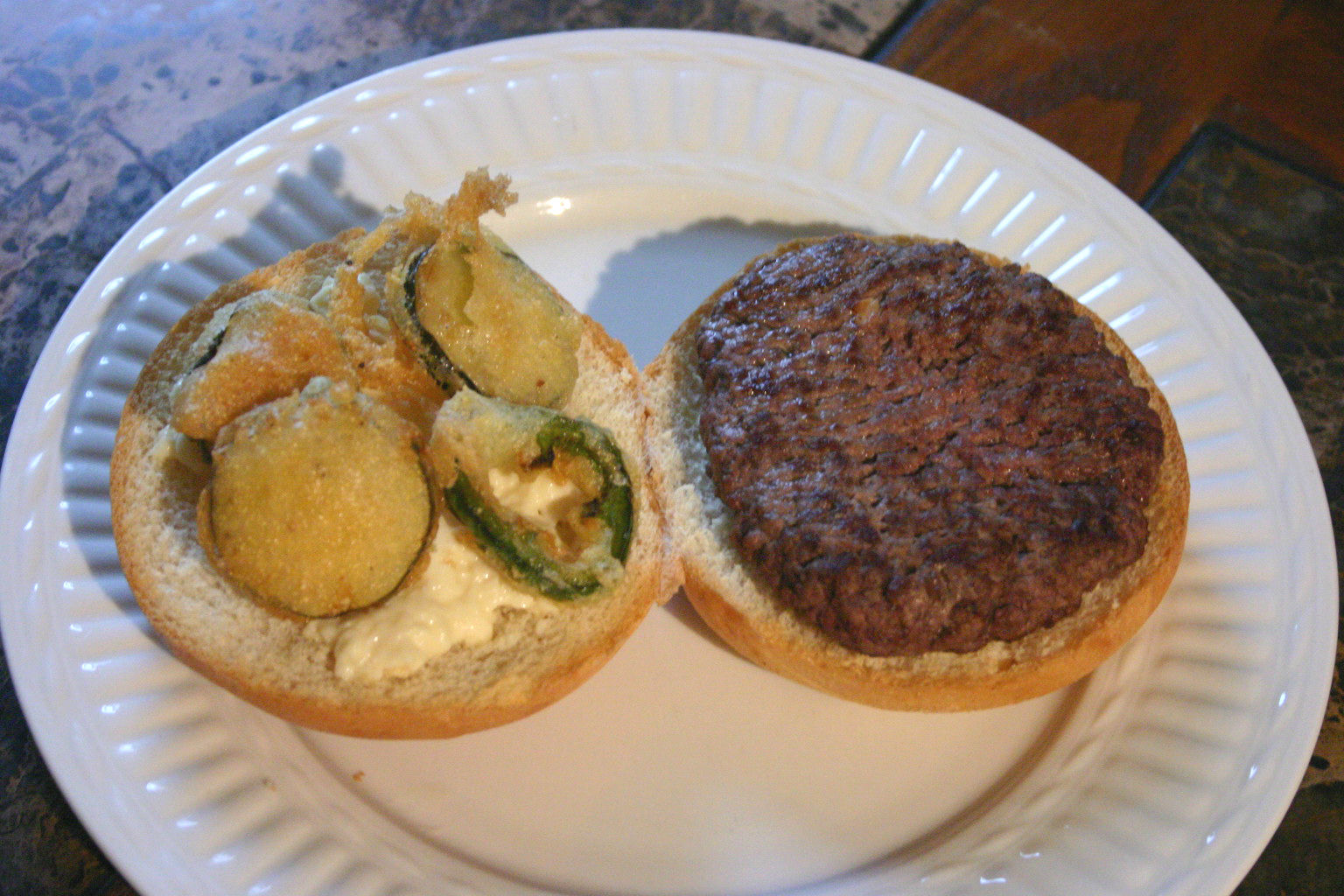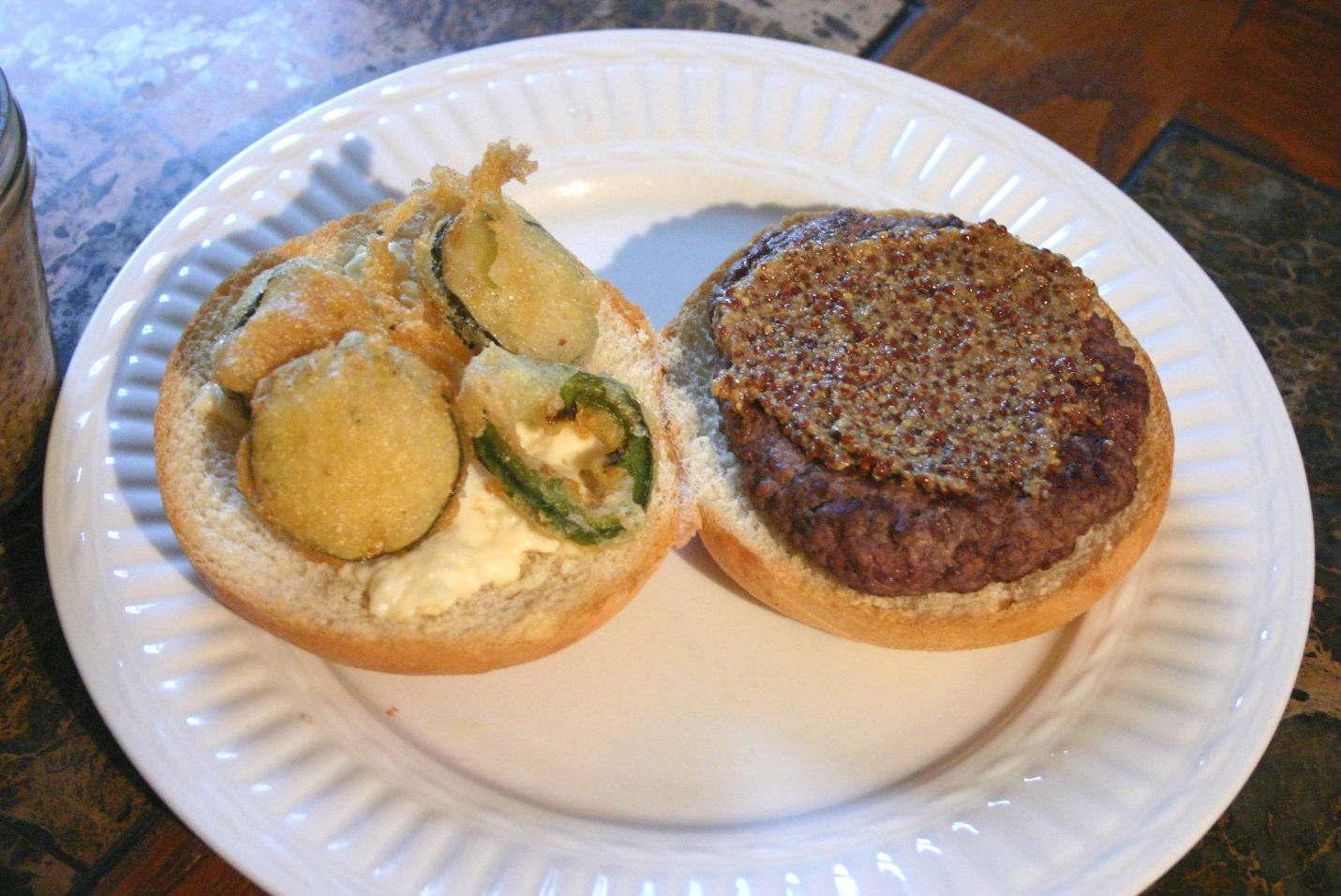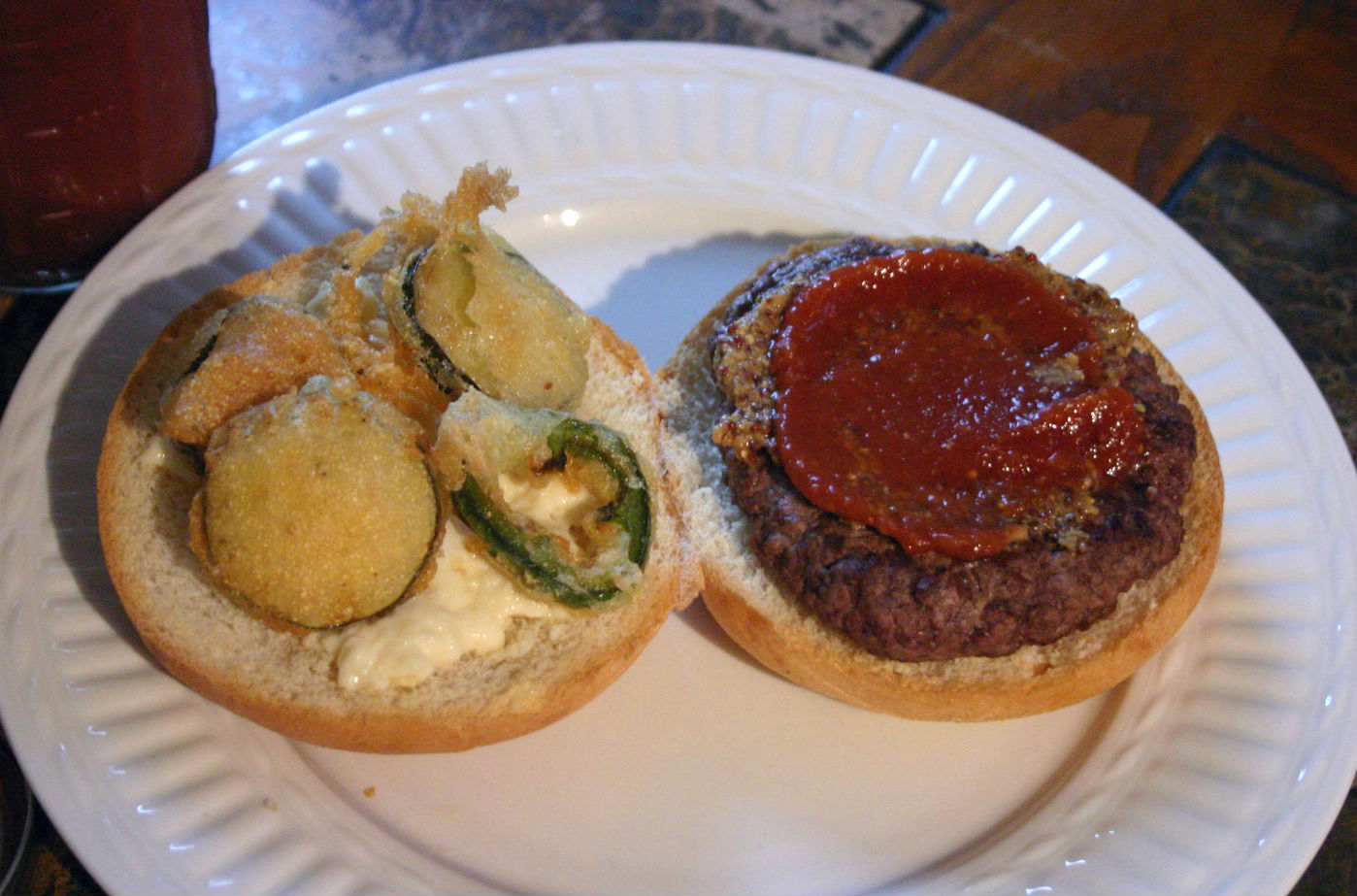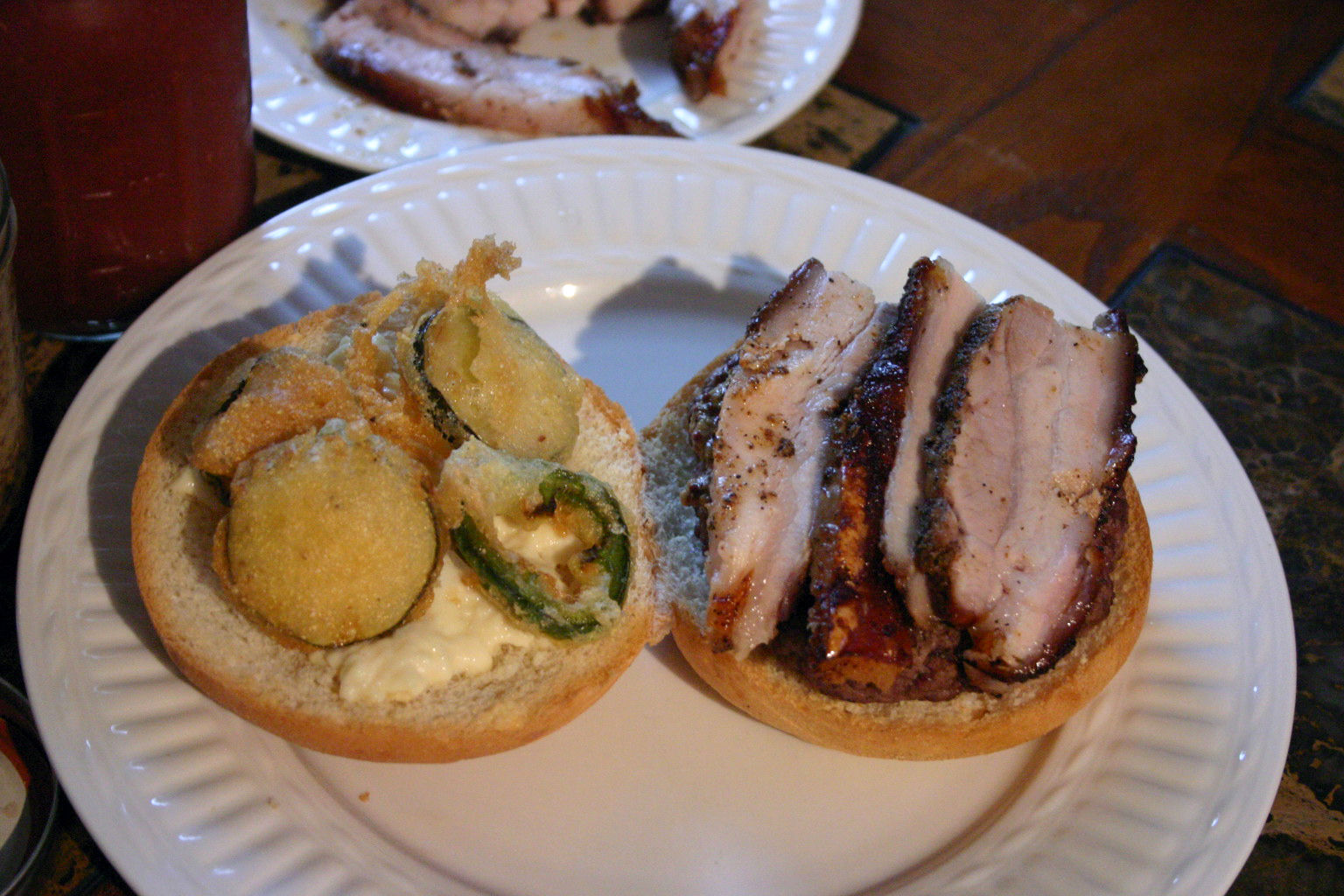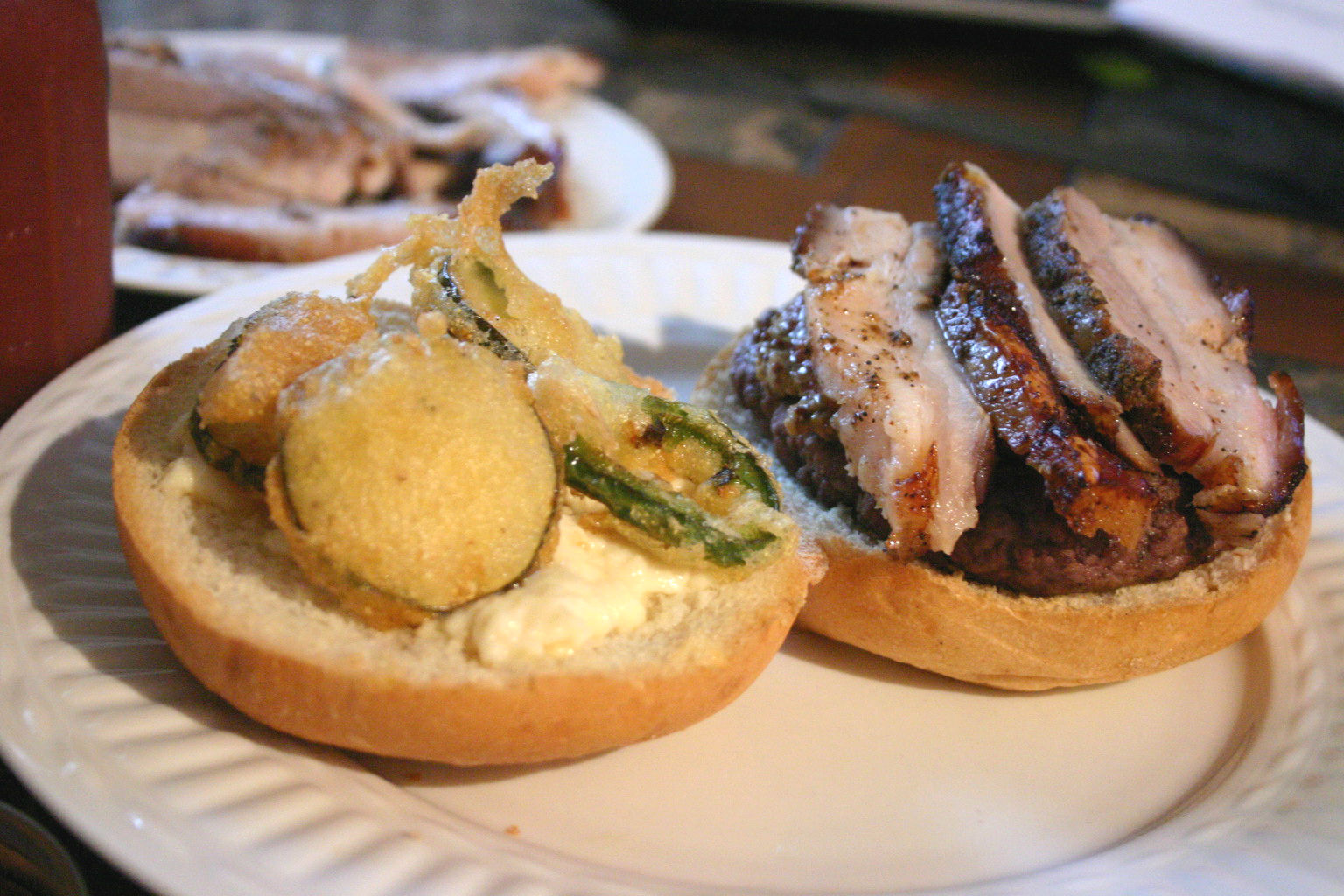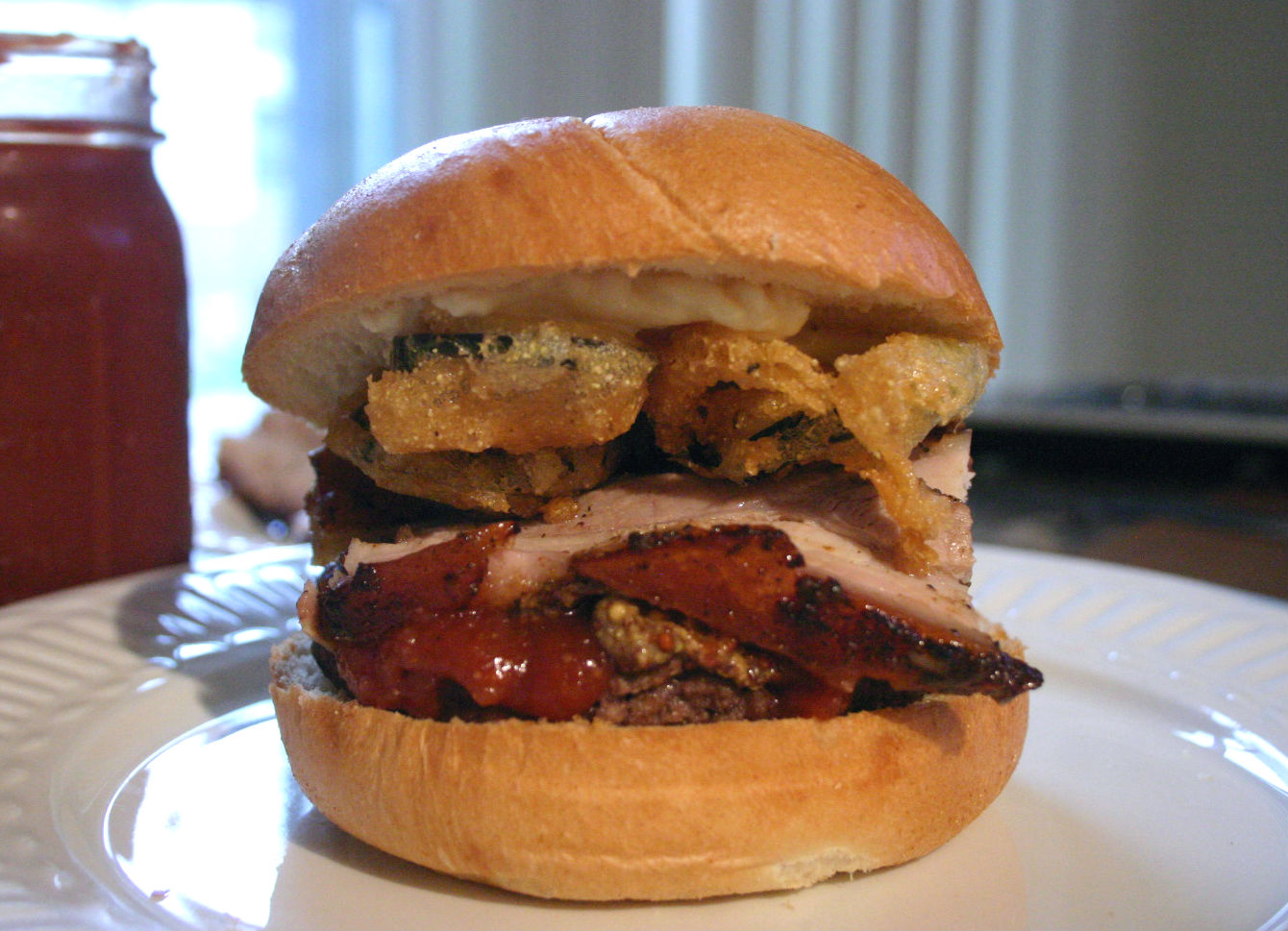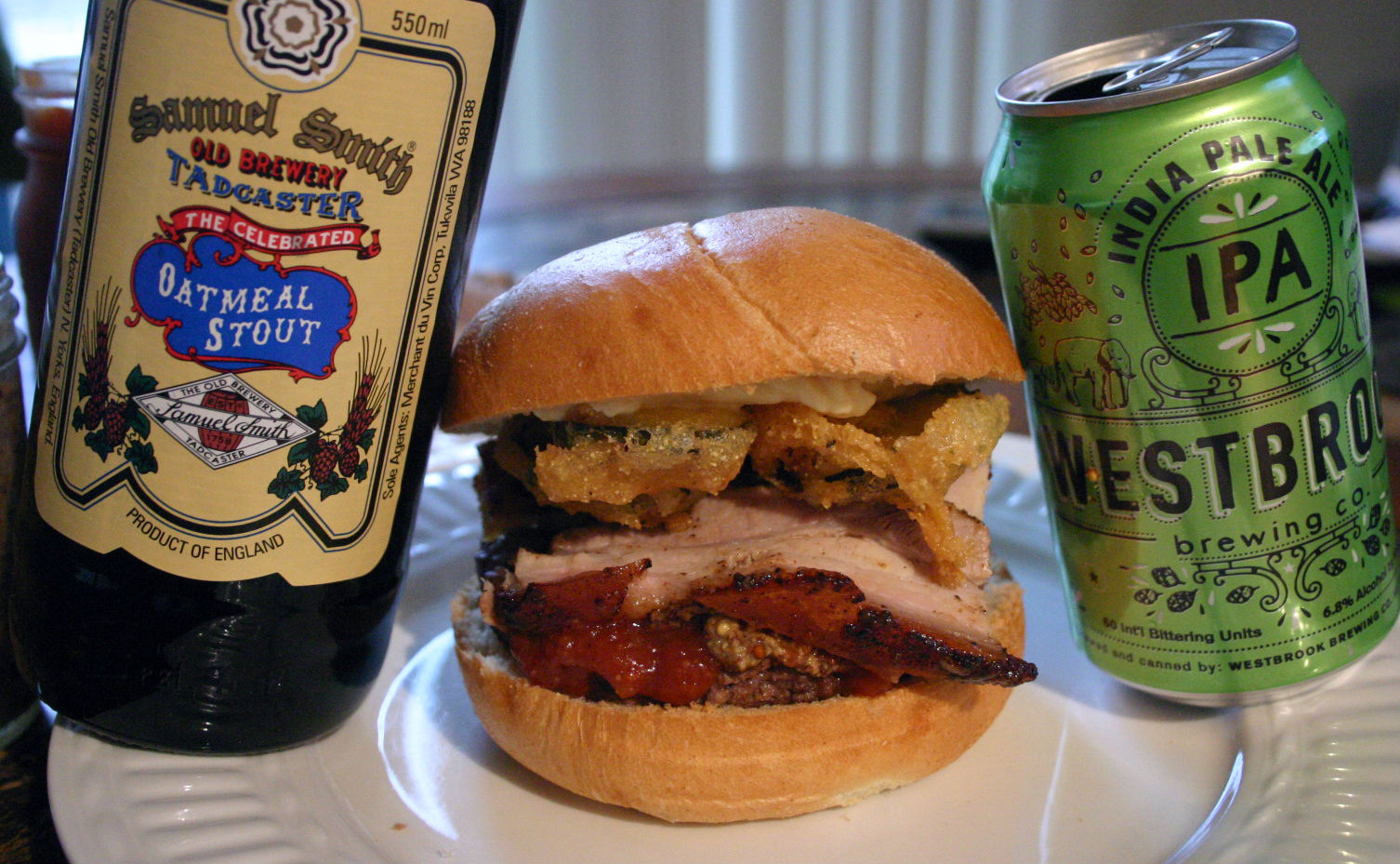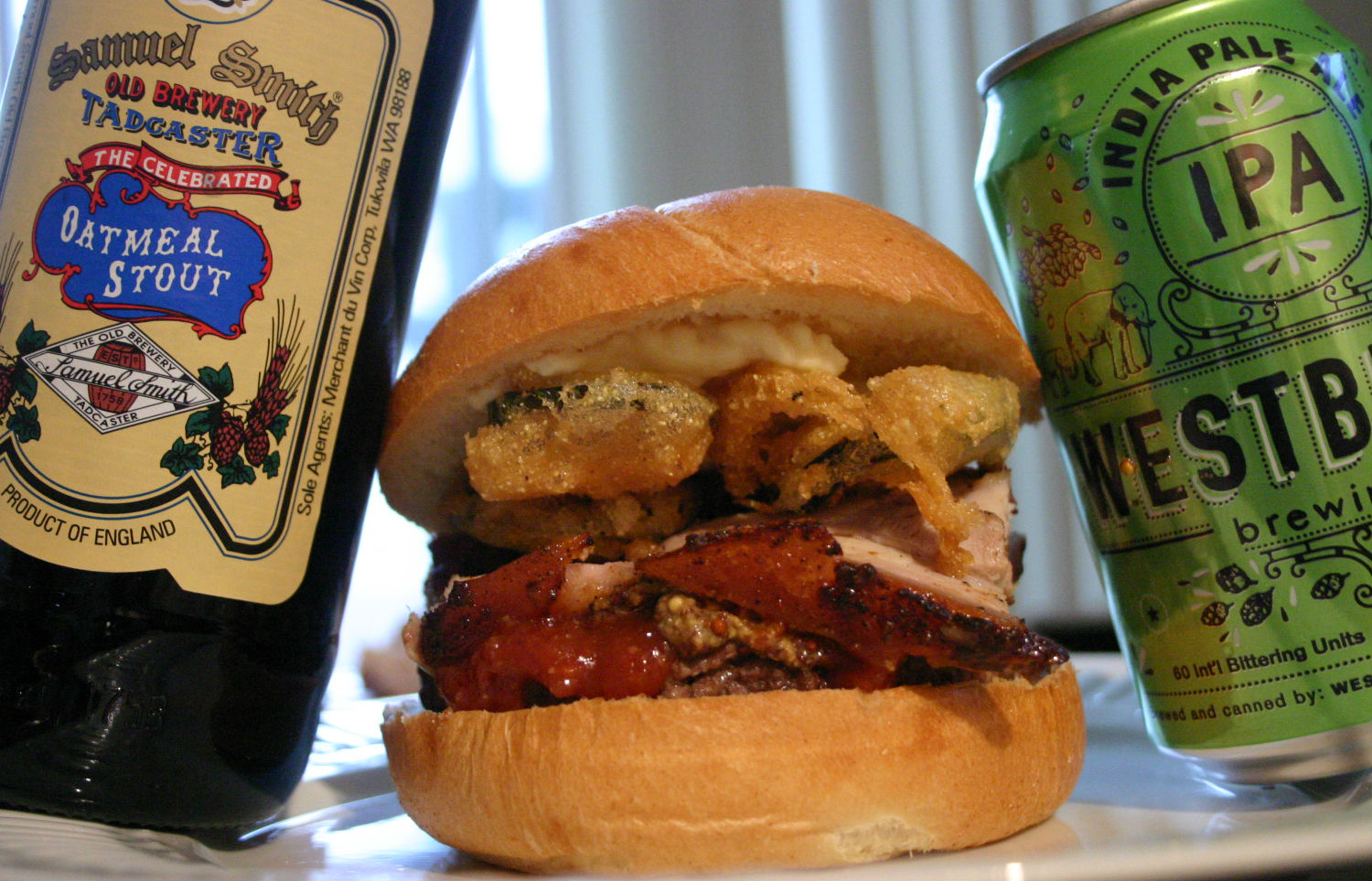 Love cooking with beer? Check out the Cooking with Beer Section or DrinkandSpoon.com for more boozy recipes.
---