No Comments
Ultimate 6er | Harry Potter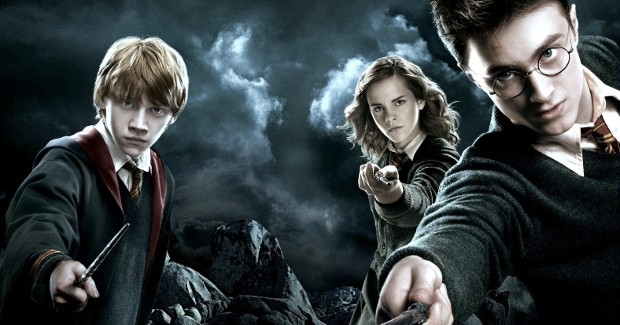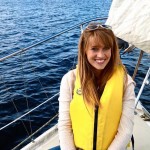 In case you muggles missed it, September 1 was a very eventful day.
While you all were going about your typical Tuesdays – going to work, catching the bus, buying your groceries, whathaveyou, James Sirius Potter was starting his first day at Hogwarts.
I understand that this subject can be a bitter one, as many of us seem to have lost our letters to Hogwarts in the mail, but we must accept that this is no time to be sour! A new era has begun. JK Rowling herself seems to be quite thrilled, and also quite nostalgic. The goddess herself took to social media on Tuesday to ring in the occasion:
I'm in Edinburgh, so could somebody at King's Cross wish James S Potter good luck for me? He's starting at Hogwarts today. #BackToHogwarts

— J.K. Rowling (@jk_rowling) September 1, 2015
We learned shortly after this tweet that, not surprisingly, James was sorted into Gryffindor house. This isn't a shock — everyone knows that Albus Severus is the real wildcard — but it is quite the relief, and also a reason to celebrate. Therefore, I've taken it upon myself to take on the next Ultimate 6er, Harry Potter style.
A quick disclaimer here that I cannot promise magic with this post. What I will say, even after the strongest veritaserum potion, is that I did try my best to find the most appropriate brews for our favorite witches and wizards. I encourage you to read this from under the stairs, or next to a broomstick, to enhance the overall feel.
Draco
We can't say for certain, but we have a feeling that Stone Brewing had Mr. Malfoy in mind when they crafted the Arrogant Bastard Ale. This brew is as rich as the Malfoy vault within Gringotts, and has a depth that parallels Draco's desire to be evil, but ultimate fate to be good. The name itself, obviously, is quite the fit as well. Though we can only handle Draco in brief doses, we do suggest you pour yourself a big glass of this crisp brew. Pretend you're sipping away deep within the Slytherin common room.
Neville
One of the first things you'll notice on the bottle of pFriem Family Brewer's IPA is that it claims to be 'Humbly Offered'. I challenge you to tell me anyone more humble than our dear Neville Longbottom. This IPA is strong, yet not overpowering, solid, yet not overwhelming, and sweet, yet not overbearing. More or less, it's the perfect fit for our hero in not-so-shining armor, Neville. I can't promise that this brew could kill a horcrux, but it could ease any bad day with a single sip.
Hermione
Everyone knows that Hermione is one of the most complex, intelligent, beautiful heroines of all, and someone at Breakside Brewery seems to have been a big fan. Cue the Passionfruit Sour Ale. This beer is incredibly tasteful, and keeps you hungry for more. Though no beer could ever quite capture the beauty and intensity that is Ms. Granger, I have to say that the Passionfruit comes close. More or less, we're not worthy.
Ron
Ron Weasley is one of the most reliable, most faithful, most passionate sidekicks of them all. It's only fitting that the Prost Pils, from Prost Brewing, go to him. This beer keeps you reaching for more, and keeps you happy all night long, similar to Weasley's company. We all know at times that Weasley can be a bit spicy (love triangles, stealing cars, running away, dueling with Death Eaters) and this Pils perfectly captures that zest. Please get your hands on this brew now, if you haven't yet already.
Voldemort
There's nothing redeeming about this wizard, which makes Natural Light (by Natural Light) a fairly perfect fit. No real explanation necessary. Hopefully he can find someone to hug this one out with.
Harry
No one can roam the Hogwarts corridors quite like Harry, especially in the middle of the night. We think that the Night Owl Pumpkin Ale, by Elysian Brewing, could be a great fit for the boy who lived. If the Three Broomsticks chose to create a drink that combined our delectable Butter Beer with our hot Fire Whiskey, the result would be something similar to this brew, and we imagine Potter being the ultimate fan. Give him two or three of these and a plan to overcome the Dark Lord would be set in stone.
Have more ideas for perfect Harry Potter inspired beers? Share in the comments below!
---