No Comments
Ultimate 6er | DC Swamp 6-Pack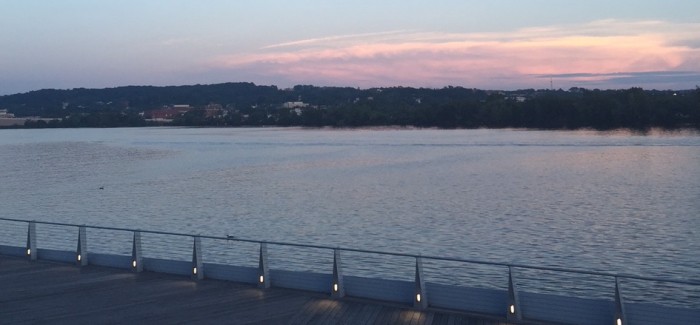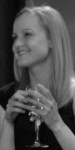 The DC crew of PorchDrinking.com actually doesn't get together terribly often; you all know that we're important young professionals who wine and dine on K Street each evening. When we do get together, notably to welcome a new writer (hi, Emily Gallt!), we sip and taste beers, both old and new favorites.
Featured image is the Southwest Waterfront in DC on a muggy, sticky summer night. All other images courtesy of corresponding breweries. 
We recently met at Penn Commons, a great restaurant and bar in Chinatown that boasts a solid beer list. It was a sweltering day, so we were aching for anything to cool us down. Here's our picks.
6.5% ABV
This is a Belgian-style farmhouse ale with a bite; it's perfect for a hot day when you want something with a fuller flavor. It's citrusy, but not too bold. The coriander in the brew rounds out the lighter flavors.
5.8% ABV
When you get off work on a hot day, sometimes you don't want to think. Bell's Oberon is a classic — you know it's going to be good. The wheat beer is smooth, with a bit of spicy hop (not terribly removed from the Peppercorn Saison above). Oberon, you're a good thing. Don't change.
8.5% ABV
This is farmhouse ale, but it definitely should be enjoyed slowly, as it packs a 8.5 percent ABV. It's slightly citrusy, has a sweet flavor. It's a great choice from the Midwestern brewery.
4.4% ABV
Kona definitely has hit cross-country popularity. Big Wave is a light, golden ale and incredibly easy drinking. It's bright, still hoppy and enjoyable throughout the day.
4.8% ABV
OK, this name definitely drew in the yogi in the group and the witbier proved to be more enjoyable than a Bikram class. It was made with lemongrass, dried orange and coriander. Dogfish says its wine counterpart is Alsace-Gewürztraminer, which is also a favorite of the yogi. Truly, some good karma.
8.2% ABV
PorchDrinking was nervous to order this beer: Would it be a punch of peach? Absolutely not. It's made with other stone fruits, apricots and nectarines, and some white pepper. It's softly fruity and earthy.
---