No Comments
The Ultimate 6er – The Beers of Metal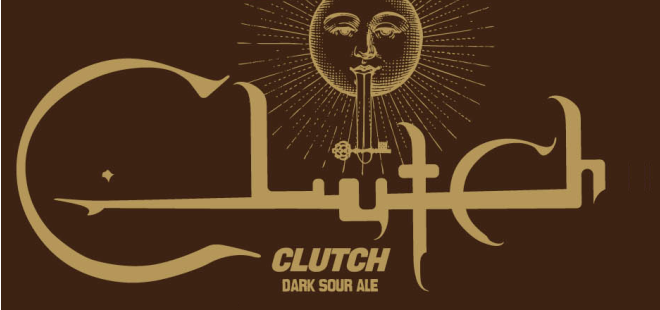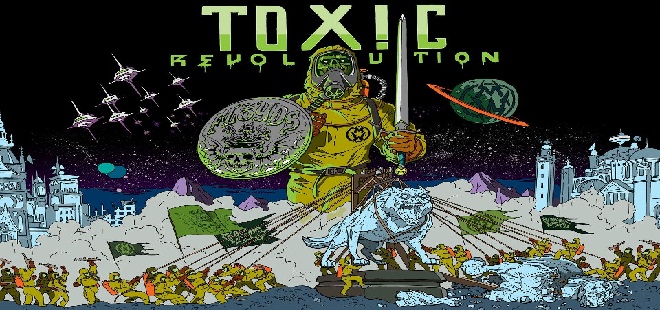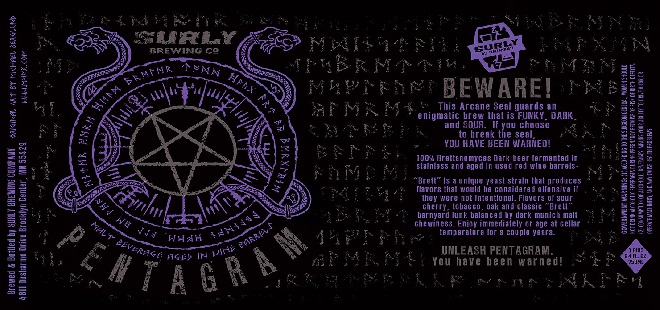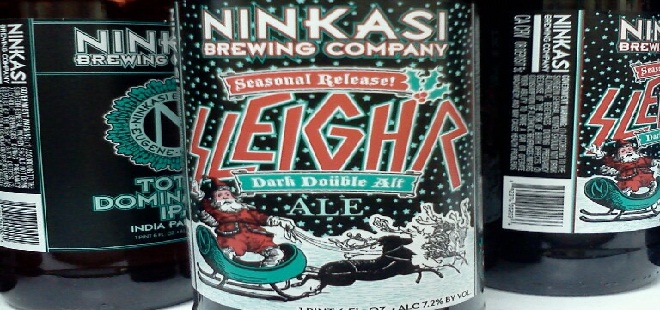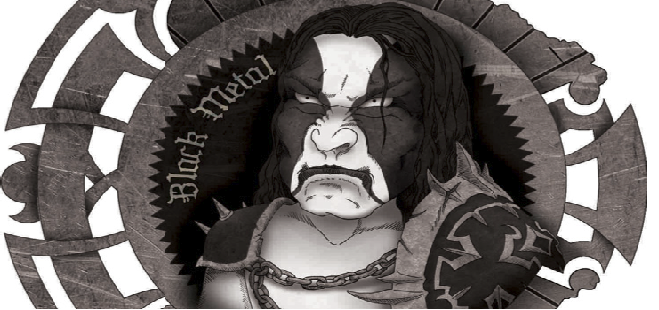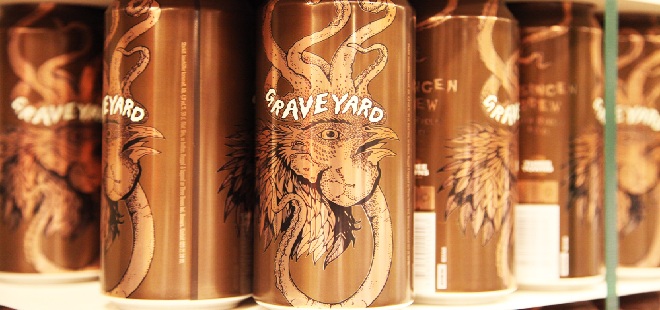 Please stop! I know the sound of beer cans smashing against the human skull is an invigorating sonic sensation but, I must digress, I'm not talking about the kind of beers you drink straight-from-the-can in a dark alley before the AC/DC metal show. I'm talking about the brews that make the true metalhead feel like a Viking rowing a giant battleship into war!
Don't get me wrong, beer in a can has its place. I, too, love cheap beer, but set down that aluminum pilsner-prison and grab your goblet as we take flight on the wings of a Valkyrie through the fjords and dungeons of deliciousville.
New Belgium – Clutch Dark Sour Ale
Clutch Dark Sour Ale  is a play on the sour stout. It packs a wallop at 9% ABV. This heavy, dark blended ale is 20% dark sour wood (we know what New Belgium and their foeder's can do) and 80% stout. Dark malt character, a sour tinge and a chocolate nose balance each other out in a most sweet and excellent way. With this drink being of the Lips of Faith ilk, you will have to track this one down soon as it came out last year and may not be brewed again for some time.
Three Floyd's Toxic Revolution Stout Ale
A brew made in collaboration with crossover kings, Municipal Waste, is never a bad idea. These dudes love to party. – The Waste are some pretty beery dudes too. When they teamed up with other beery dudes at Three Floyds ( a microbrewery known to be balls deep in the metal scene: It just released Pig Destroyer's Permanent Funeral Pale Ale and also sponsors a little event called Dark Lord Day), I knew there would be promise for their signature oatmeal stout. Toxic Revolution Stout is a creamy, chocolaty Beelzebub of a barleypop weighing in at 8.5% ABV and pouring as viscous and black as crude oil. "Municipal Waste demanded we brew a massive yet drinkable American style oatmeal stout perfect for winter shred sessions." I'll headbang to that. Check out Metallica inspired Rye the Lightning and Amon Amarth's Ragnarok Porter for more examples of 3 Floyd's met-ALES.
Surly Pentagram
Pentagram is a 100% Brettanomyces dark beer fermented in stainless tanks and then aged in red wine barrels. Enjoy immediately or age at cellar temperature for a couple of years. This bad boy exudes flavors of sour cherry, tobacco, oak and that classic Brett barnyard funk balanced by Dark Munich malt chewiness. Light a candle and get out your ritual chalk, this brew will bring out the spirit in you.
Ninkasi's Sleigh'r Dark Double Alt
An Alt ferments with Ale yeast at colder lagering temperatures. This effect gives Alts a more refined a crisp lager-like flavor than traditional ales. What makes the beer a "Double Alt." Well, the Double Alt means that the dudes at Ninkasi like to take their beers up to "11" and tack on a few more ABV percentage points, 7.2% compared to the traditional 5.5%. The deep toasted malt flavor helps this double alt blast past regular alt's with a dry finish and solid malt backbone. You're going to need a solid backbone if you are doing a lot of circle pitting. Other metal inspired brews from Ninkasi include the Maiden the Shade and the Spring Reign
Jester King's Black Metal Farmhouse Imperial Stout
The Jester King juggernaut brew-crew blast black metal music to the beer during fermentation. This reverberation must be working because the cauldron of ale that is produced is pitch black with huge notes of chocolate, roast coffee, burnt malt and alcohol balanced by aggressive hop bitterness. This one deserves a spiked chalice or a goblet. Jester King keeps your thirst of metal quenched with their other south of Heaven fare, Thrash Metal and Funk Metal.
Three Towns' Graveyard Hisingen Brew
When Swedish hard rocking' blues-metal act GRAVEYARD released their own beer, Hisingen Brew, derived from one of the band's songs titled Hisingen Blues, the brewery made note that the band did not want a cheap beer that soured or skunked as it warmed up.  The 4.8% alcohol pale lager is made from special Cascade-hops 'that makes it taste even better lukewarm for your festival nights," according to the band.  So, if you need to listen to metal and drink beer out of a can, try this brew. I mean, it's got a rooster-octopus on it's label. How metal is that!