7 Comments
Roundtable Discussion: 2013 Summer Concerts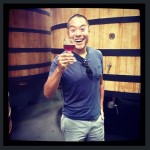 It's about that time of year again… summer concerts are being announced left and right, summer music festivals are selling out and everyone is getting excited.  With Cochella starting up last weekend we asked our writers what summer concerts they were most excited for this season. Tell us what you're most excited for in the comments section below!
Marie- I'm going to Governor's Ball here in NYC in June. There's going to be a ton of amazing bands, Beirut, The Vaccines, a bunch of em, oh and some guy called Kanye? So yeah, there's that. Might also try to hit up a Gaslight Anthem show too.
Cory- City and Colour at the Ogden Theatre in October. City and Colour is Dallas Green (of post-hardcore band Alexisonfire) is an amazing person and his music is a celebration of life. Acoustic, folk music similar to William Fitzsimmons, Chris Bathgate and the Tallest Man On Earth.
Gabe- Not a concert but I am counting down the days to date my girlfriend to her first Red Sox/ Yankees game. Other than that, Boston Calling, our newest musical festival and Josh Ritter.
Erin R- The Jonas Brothers are back on tour!!!!
Drew- I don't like spending money on concerts, so I'm just gonna hang out at the karaoke bar down the street from me where Mr. Belding from "Saved By The Bell" performs once a week.
Lizzie- Forecastle Festival!!!! An entire weekend of Avett Brothers, Grace Potter, Black Keys, Flaming Lips and Old Crow Medicine Show… Just to name a few 😀
Vic- So stoked for the City and Colour show too, Cory. Been a fan of his for a few years. Also, Scott Hoffman is talking me into going to Pitchfork Festival in Chicago. That would be the dopeness. Also Lucero is next week and I will be there!!!
Scott H- Pearl Jam at Wrigley Field in July
Nate- Postal Service at Red Rocks! Helllll yeahhhhhh.
Lindsay K- The Lumineers & Passion Pit (in the same week!), Fun., and of course the Mumford & Sons Gentlemen of the Road Stopover in Troy!
Meghan S- Country mega ticket! BOOM!
Lilly Sue- Imagine Dragons at Red Rocks. Just saw Matt and Kim again and would see them many more times! I would love to see Kings of Leon and Edward Sharpe and the Magnetic Zeros (playing at Red Rocks).
Jason- Already seen the Avett Brothers 6+ times, so I am opting for Sunday July 14 at Bunbury in Cincy over Forcastle in the 'Ville. Belle & Sebastian is who I am most excited for. They rarely play in the states and certainly not the Midwest. The National, Camera Obscura, and Yo La Tengo will there as well. Good stuff.