No Comments
Ultimate 6er | Summer Sixer Southern California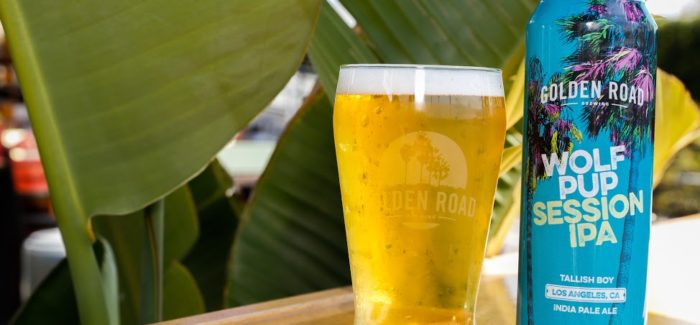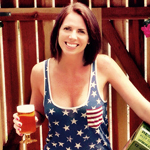 Some folks of cider make a rout
And cider's well enough no doubt
When better liquors fail;
But wine, that's richer, better still,
Ev'n wine itself (deny't who will)
Must yield to nappy ale.

-John Gay (1685-1732), "Ballad on Ale" from Songs and Ballads
I couldn't let Northern California have all the fun. Check out my California Summer Sixer list with the best of what Southern California breweries have to offer this summer season. All beers listed are currently available with an ABV of 5.5% or lower. The average ABV for this sixer is also 4.7% – perfect planning, if we say so ourselves.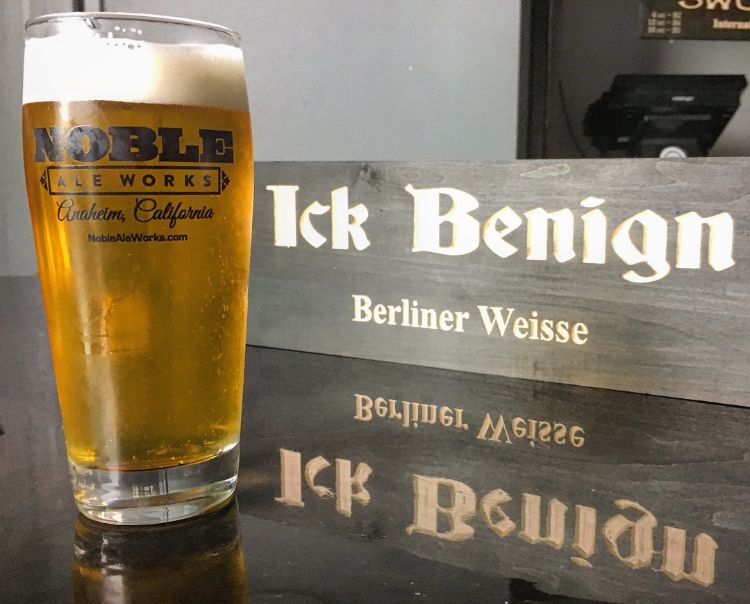 ABV: 3.6%
"Ick Benign makes for a great summer beer, we'd say that its refreshing tartness slakes the most savage summer sun, while its bright lightness gently wrests your palate into the pseudo-shaded comfort of quenched thirst. All that flowery language aside, we'd say that Berliner Weisse is like the homemade lemonade of summertime beers: slightly tangy and ultra-refreshing on a hot day, with flavors of fresh apricots, lemon bars, and green lifesaver candies. Also, the story behind the name… it's a bit of an obnoxious double entendre: first, it's a reference to JFK's speech in West Berlin where he said, "Ich bin ein Berliner." Second, it's a play on the perceived tartness of this style of beer. Some call it sour, but it's more tart and tangy than full-blown sour. Since sour flavors can be perceived as "icky," we felt like the sourness of this beer was "benign" at best… and there you have it. Our lowbrow humor is one of our calling cards…" -Noble Ale Works
---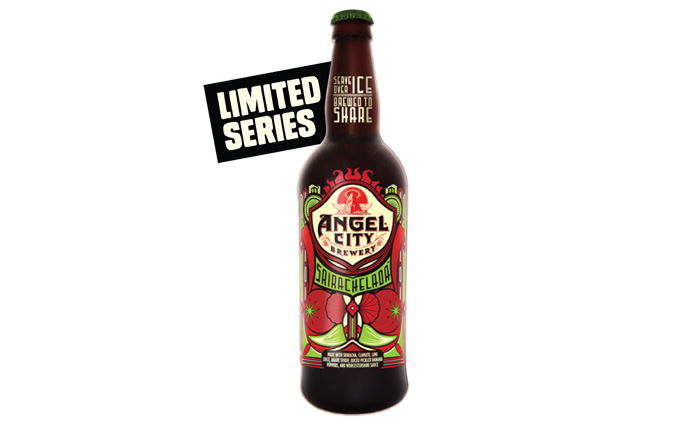 ABV: 4.0%
"Angel City's Srirachelada is the easy Sunday morning drink you'll crave this summer. Whether you want something refreshing to sip on while you enjoy the LA sunshine or need some "hair of the dog" from last night's adventures, Angel City's spicy take on a classic michelada will hit the spot." -Angel City Brewing
Making this tasty summer drink is as easy as 1, 2, 3!
Salt rim a glass with your favorite spicy salt.

Pour the bottle of Srirachelada into the glass.

Enjoy!
---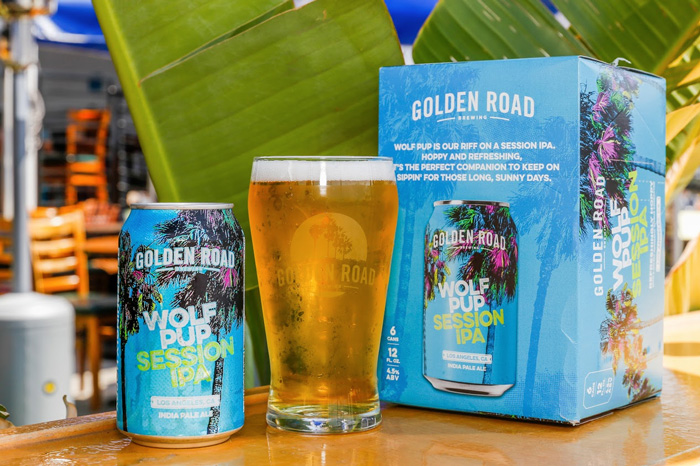 ABV: 4.5%
"Wolf Pup is part of a trio of Golden Road IPAs called the "Wolf Pack" which includes Wolf Mother (a 12% triple IPA), Wolf Among Weeds (8% ABV), and now the new sessionable IPA Wolf Pup (4.5% ABV). This session IPA has the aromatic citrus flavor complexity of an IPA without the towering ABV, making it the perfect companion for summertime adventures, allowing IPA fans to enjoy more beer on more occasions." -Golden Road Brewing
---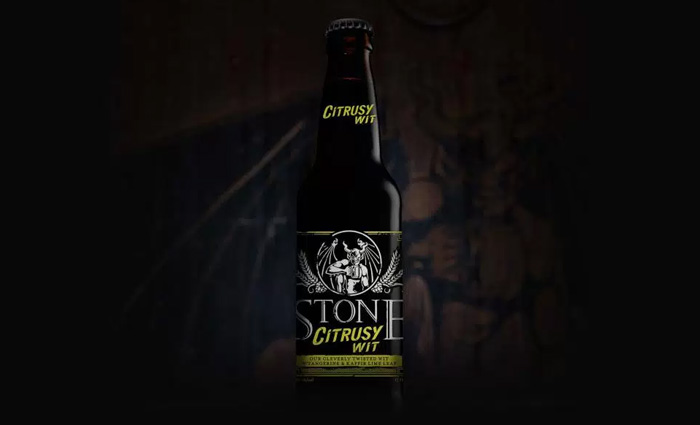 ABV: 5.3%
"We set out to create something very flavorful and refreshing for the summer months, set on creating a more innovative wit, said Stone Brewmaster Mitch Steele. "First, we played around with tangerine and then the team landed on kaffir lime leaf to help punch it up even more with an intense citrus fruit flavor, all complemented by the beer's subtle coriander spice character." -Stone Brewing Co.
---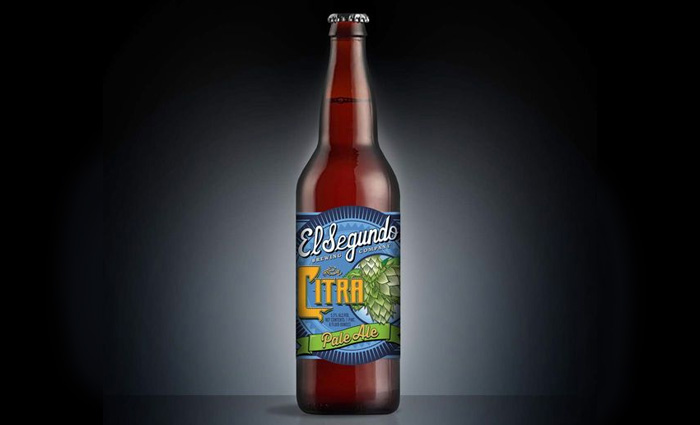 ABV: 5.5%
"Citra is the ideal lazy summer afternoon beer.  Moderate to low bitterness, light body, and pleasantly assertive Citra hops on the nose make this beer very drinkable.  And, at 5.5% you can enjoy a couple and still be able to function the rest of the afternoon." -El Segundo Brewing
---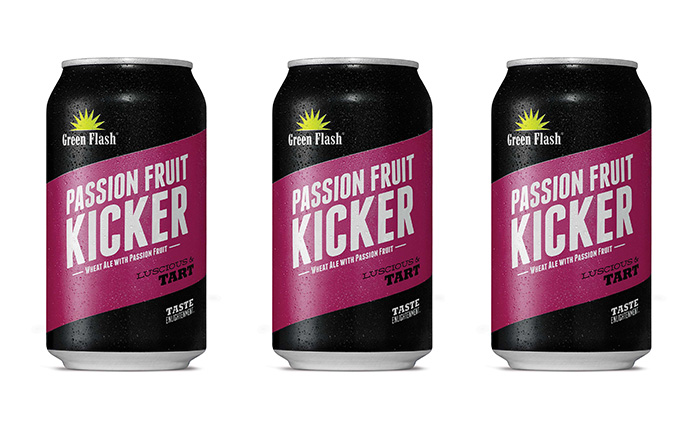 ABV: 5.5%
"This American Wheat Ale has a hazy appearance and straw yellow color indicative of the high wheat malt content.  The use of El Dorado and Cascade hops adds a complex note from their terroir that combines with the Belgian yeast esters to make the beer fruity and enticing.  Added passion fruit tea and passion fruit juice lends a sweet tart quality that makes your mouth water." -Green Flash Brewing
---