No Comments
Weekly Growler Fill | National Beer News Roundup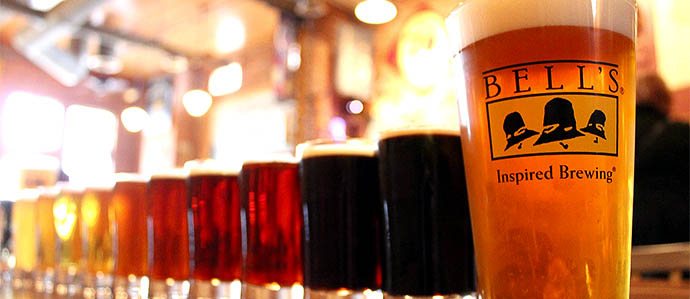 It's a big week for expanded distribution and Julia Herz. Bell's, Oskar Blues, and Short's all made announcements about the newest states in their scope. Julia sent craft beer to Peyton Manning and refuted claims made on the show Bar Rescue. Basically, she's a badass. Keep reading for all of the details in this edition of the Weekly Growler Fill.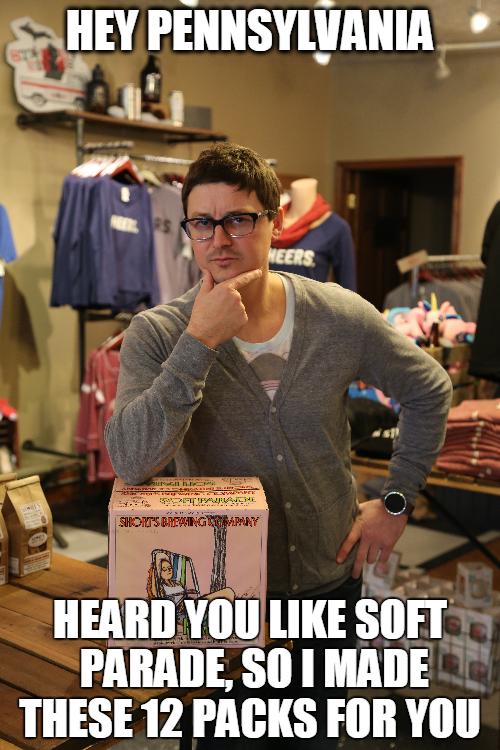 A few weeks back, we told you about Shorts' big announcement to expand distribution outside of Michigan. Now, we have the name of the first state to get their tasty beers: Pennsylvania. Distribution officially began on Friday the 12th and will involve 23 counties in The Keystone State. The first creations to be shipped include Huma Lupa Licious, Soft Parade, Space Rock, and the current variety pack.
After the recent Super Bowl win, Peyton Manning was quoted as saying, " . . . I'm going to drink a lot of Budweiser tonight." When Julia Herz heard this blasphemy, she quickly came up with a solution: send Peyton craft beer. He does play for Denver, Colorado, after all. Therefore, he really should be imbibing in the great beverages our state has to offer. Along with the letter, attached below, Julia and the BA send him a plethora of craft beer options to choose from. What do you think, Peyton? Did this turn you into a believer of craft? We sure hope so.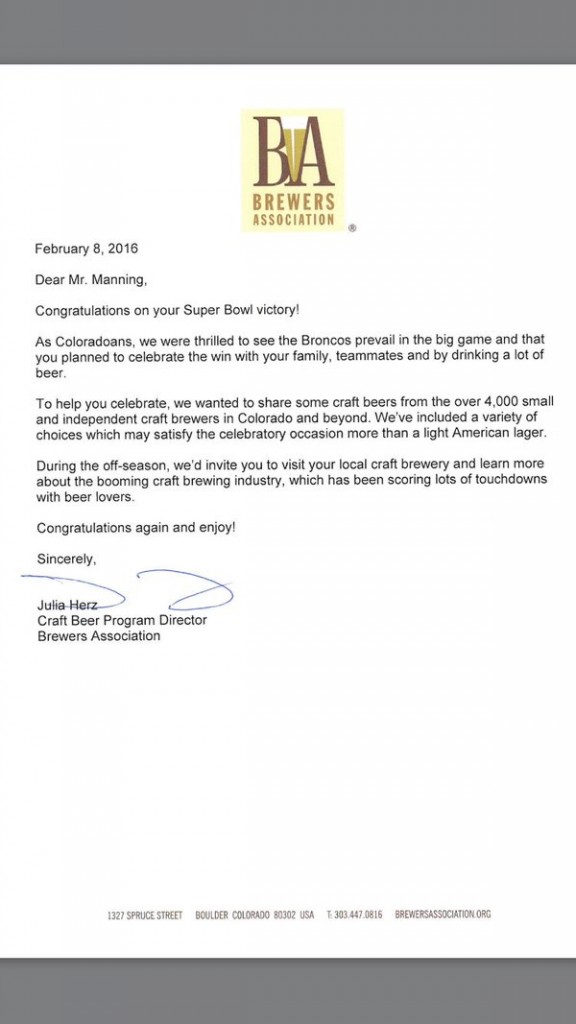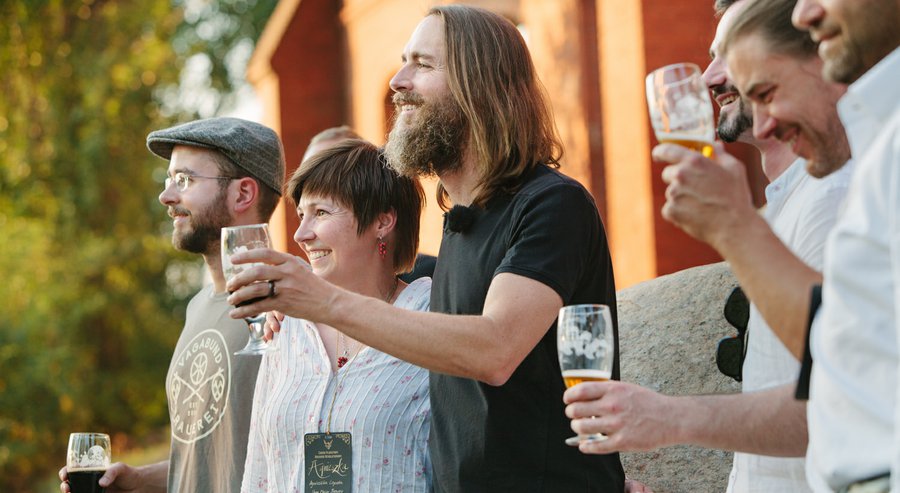 In this article, resembling an open letter to the craft beer community, Greg Koch tells the story of Stone Brewing's beginnings. He starts by narrating the hardships of distributing in their early days and how all 'Big Beer' distributors refused to help. This eventually led to the birth of Stone Distributing in 1999. As success grew for Stone, they watched Big Beer try to squash the craft beer market, and fail, countless times. Big Beer's next strategy has been to buy out the competitors. Recent acquisitions of Golden Road, Ballast Point, and Saint Archer are all evidence of the mass procurement of craft breweries. Stone, however, will not be bought. Stone refuses to change their standards and beliefs just for a payday. Greg ends the letter with this poignant statement, "The ideologies that Steve and I have been able to incorporate into Stone Brewing are of incalculable value to us, and selling our company to Big Beer is not in our future. No matter the size of the check. Period." So rest assured, craft lovers, not all breweries are meant to be sold.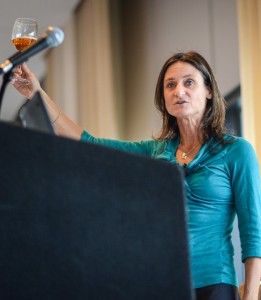 In win #2 for Julia Herz this week, she refutes comments made by Jon Taffer, host of Bar Rescue. Jon made the mistake of saying things like "I think that about 60% of craft beer basically sucks. I've been to a lot of the facilities," and "…there's going to be a wash out in craft beer over the next two years. Half of the craft breweries are going to disappear." As you can imagine, people who know a thing or two about craft beer did not agree. Check out the full article to see how Mr. Taffer got shut down by wise Julia Herz.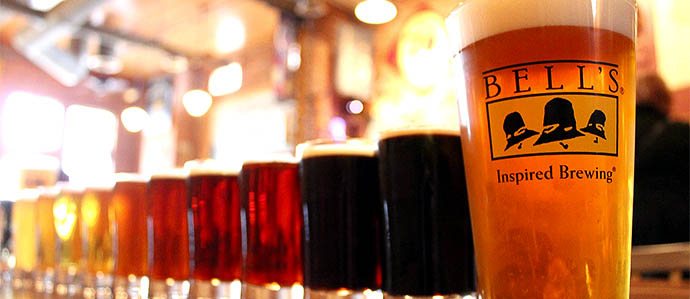 Bell's is making its way through the country! The Michigan brewery made two separate announcements this week to declare their continued growth throughout the US. First, Bell's will be partnering with Arkansas Craft Distributors, LLC and O'Connor Distributing to send their beer to the great state of Arkansas. Beer will begin shipping for release in late April with subsequent launch celebrations in planning. In their next announcement, Bell's reported that they will also be headed to Kansas, Nebraska and South Dakota. For these states, the search for a distributor partner has just begun, so no specific launch date for any state has been set. The good news is, you'll basically be able to find Bell's all over the Midwest sometime in the upcoming months. Cheers to that!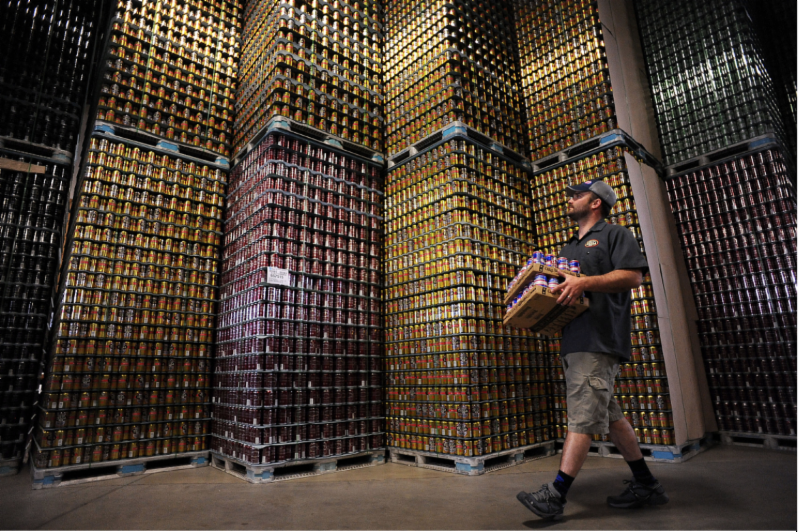 I told you there was a lot of distribution news this week. This time, it's from Oskar Blues. The unapologetic brewery announced the addition of North Dakota, South Dakota and Oklahoma to their distribution footprint. This leaves them just one state away (Montana) from completing their national footprint. Don't worry, people of Montana. OB is coming for you, too. Oskar Blues plans to launch in Montana by mid-year 2016. 
Oskar Blues has signed distribution agreements and will partner with Johnson Brothers for the North and South Dakota markets. There will be full coverage in both states with Johnson Brothers of South Dakota and Johnson Brothers of North Dakota dba Ed Phillips & Sons Co. of North Dakota. They will begin shipping cans and draft to the Dakotas at the end of this month, and will hold official launch parties in both states during the first week of March. As for The Sooner State, Oskar Blues plans to launch in Oklahoma during the first week of April, pending final approval from the state. The launch will include the full line of cans and draft offerings led by Dale's Pale Ale.
---