2 Comments
Cooking with Beer | Festina Pêche Lobster Pasta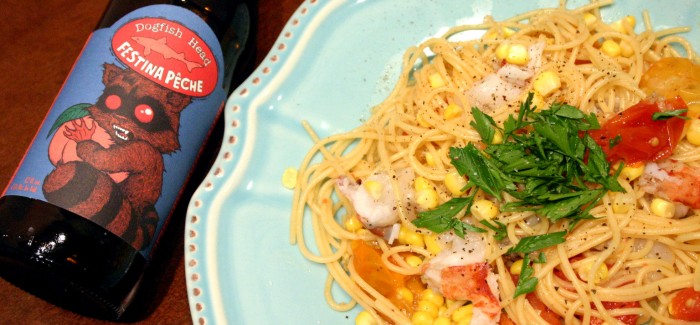 Whenever I'm chillin' at home alone and want to treat myself to something nice, I make lobster. It just makes me feel fancy. The other night, I was bored at home so I opted for a lobster pasta. I was thinking, "Hmm… a white wine garlic butter sauce would be nice, but a Festina Pêche garlic butter sauce might be better…" And so it happened.
When you first pour Festina Pêche by Dogfish Head into a drinking receptacle, it's most likely as cold as your fridge. At this temperature, it's taste and mouth feel reminds me of champagne, but slightly sweeter. As it warms up and develops in your glass (which you should totally let it do), it turns into none other than a fresh picked peach in liquid form. How amazing is that?! A liquid peach cooked with tomatoes, lobster, and corn is even more amazing, I promise. Try out this recipe to see what I'm talking about and you can feel oh so fancy too.
Ingredients
2 ears of corn
¼ cup butter
3 cloves garlic, pressed
¼ tsp ancho chili peppers, ground
¾ cup of Festina Pêche by Dogfish Head Brewery
½ lemon
1 lb of assorted small (cherry size) heirloom tomatoes
½ pound of dry spaghetti noodles
2 lobster tails (I only used one because I was cooking for myself)
Parsley for garnish
Salt and pepper to taste
Directions
Preheat the oven to 350°F. With the corn in the husk, let it roast in the oven for 30 minutes while you get everything else together. When it is finished, remove the husks and cut the kernels off the cob.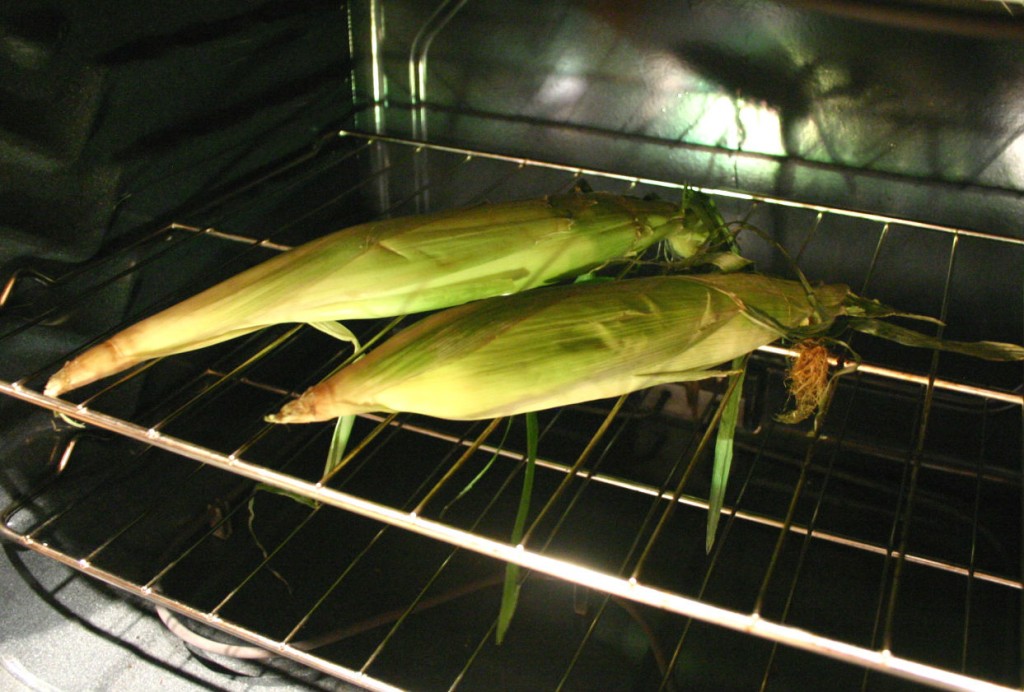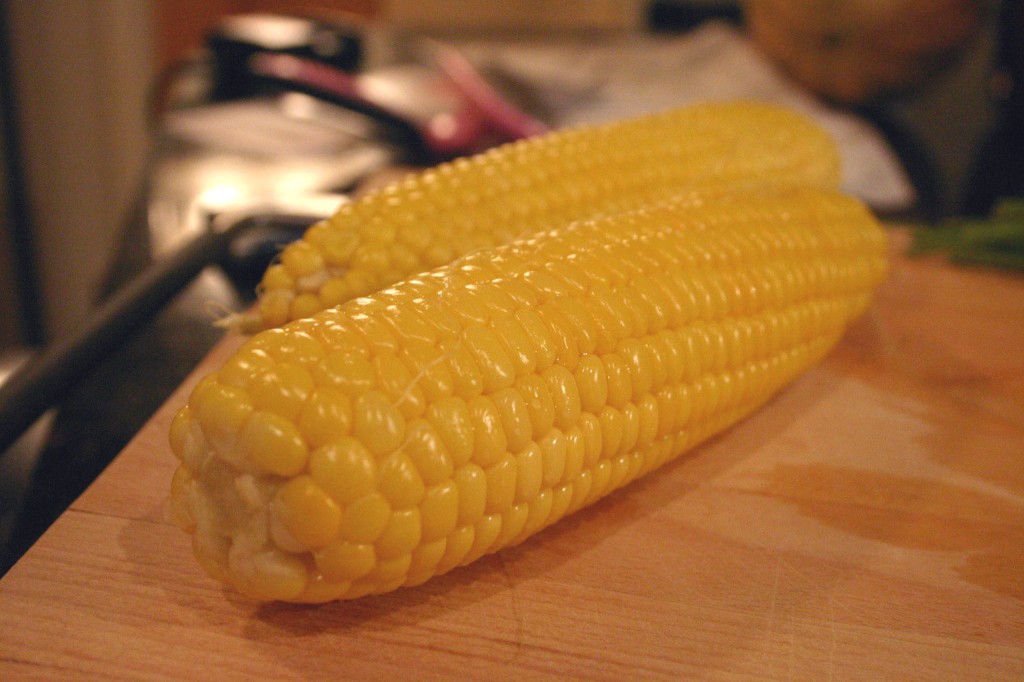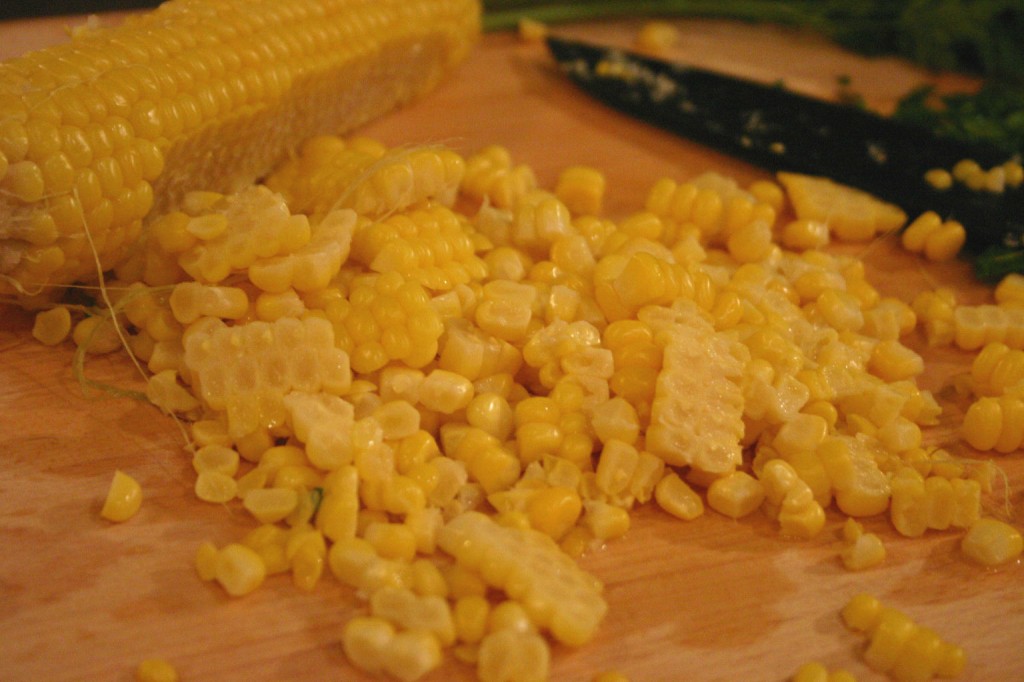 In a somewhat large saucepan, melt the butter.
Once it is melted, add the pressed or minced garlic and the ancho chili pepper.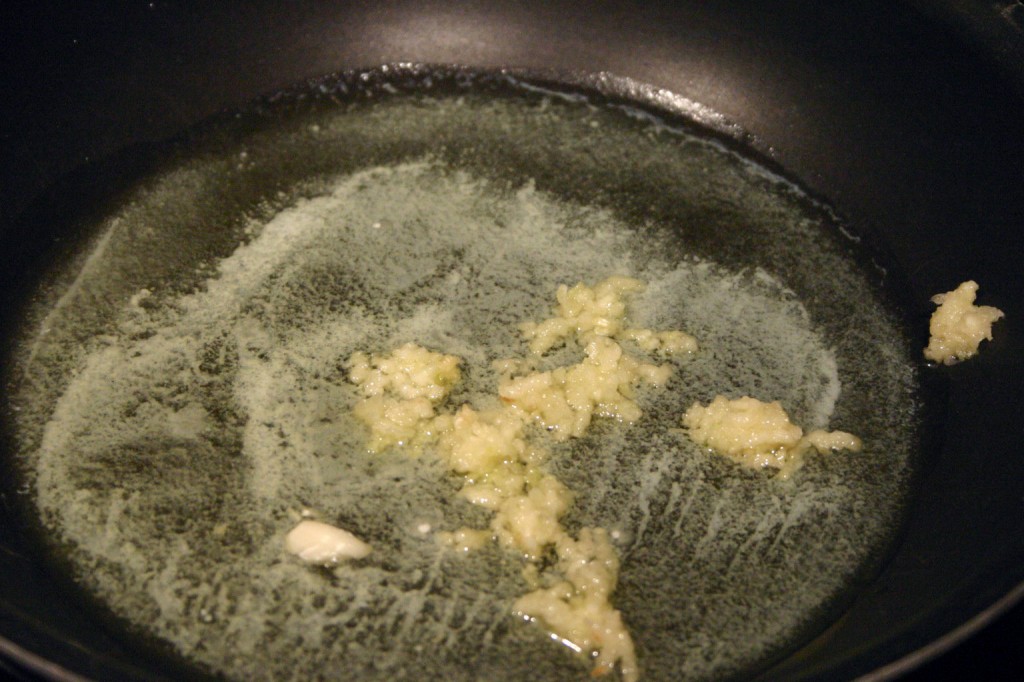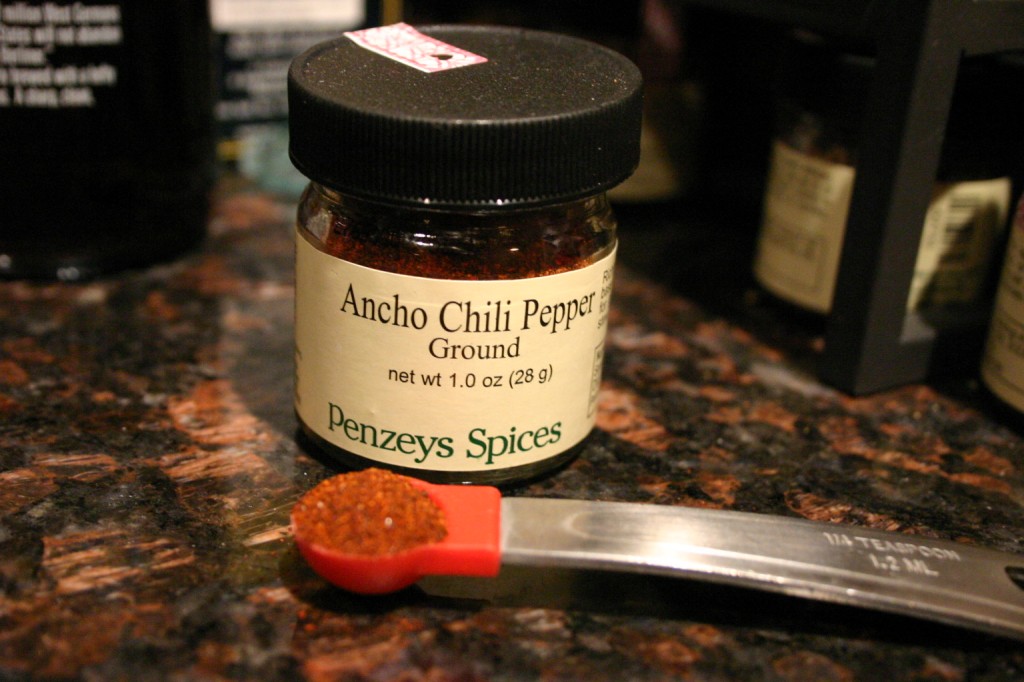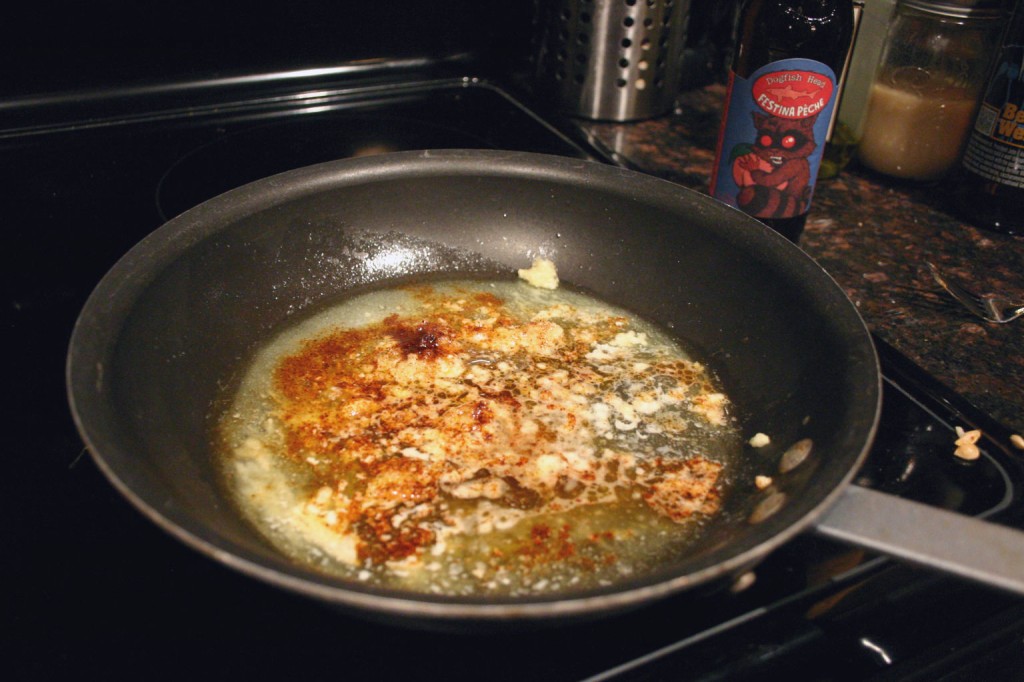 Cook on medium heat for about a minute, until it becomes fragrant. Next, squeeze the juice from ½ of a lemon, add the Festina Peche and the heirloom tomatoes.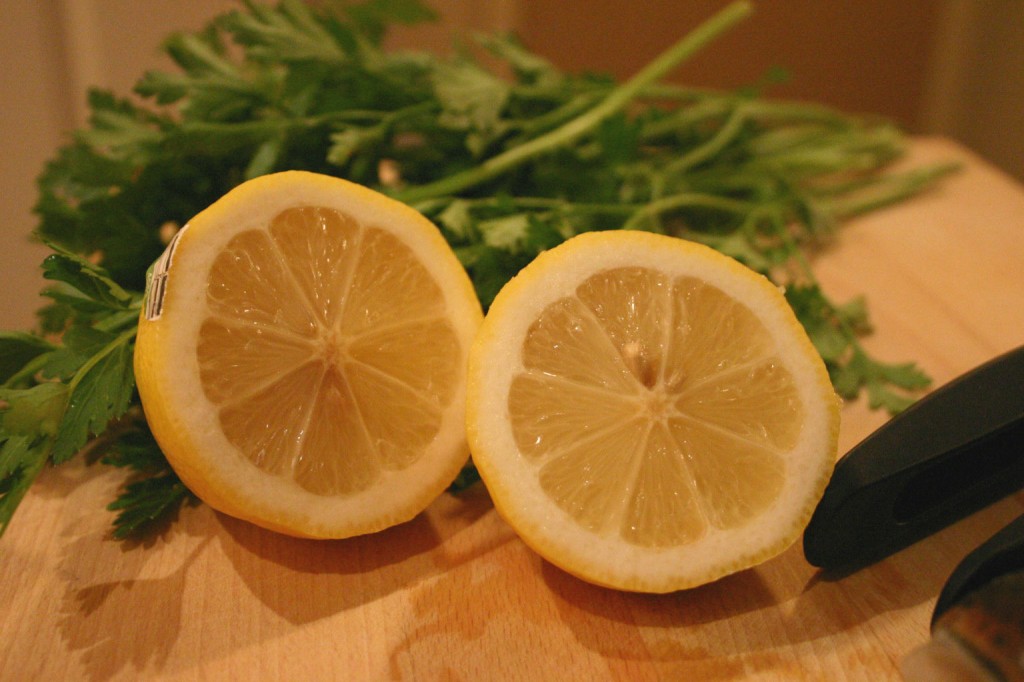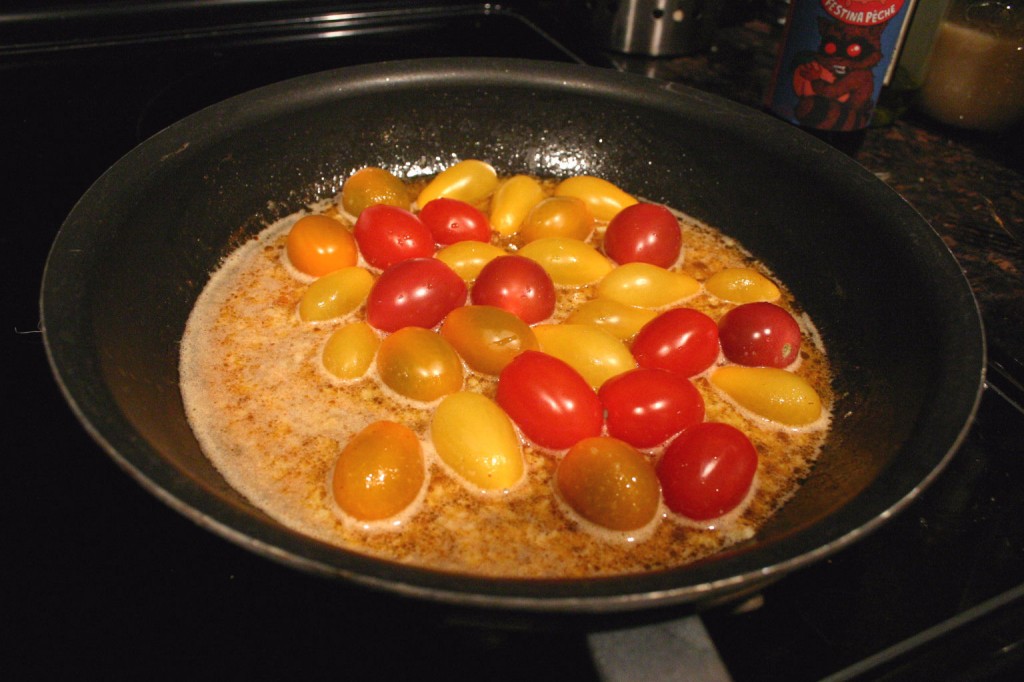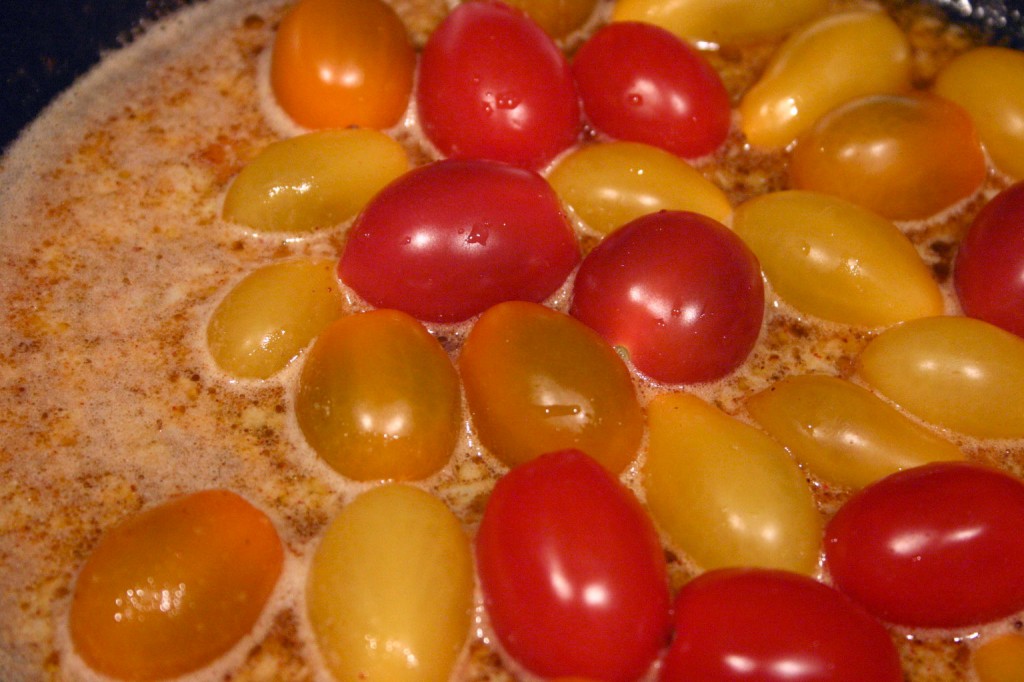 Cook until the tomatoes start to split and blister, stirring every so often. While the sauce is cooking, cook the spaghetti and prepare the lobster tails.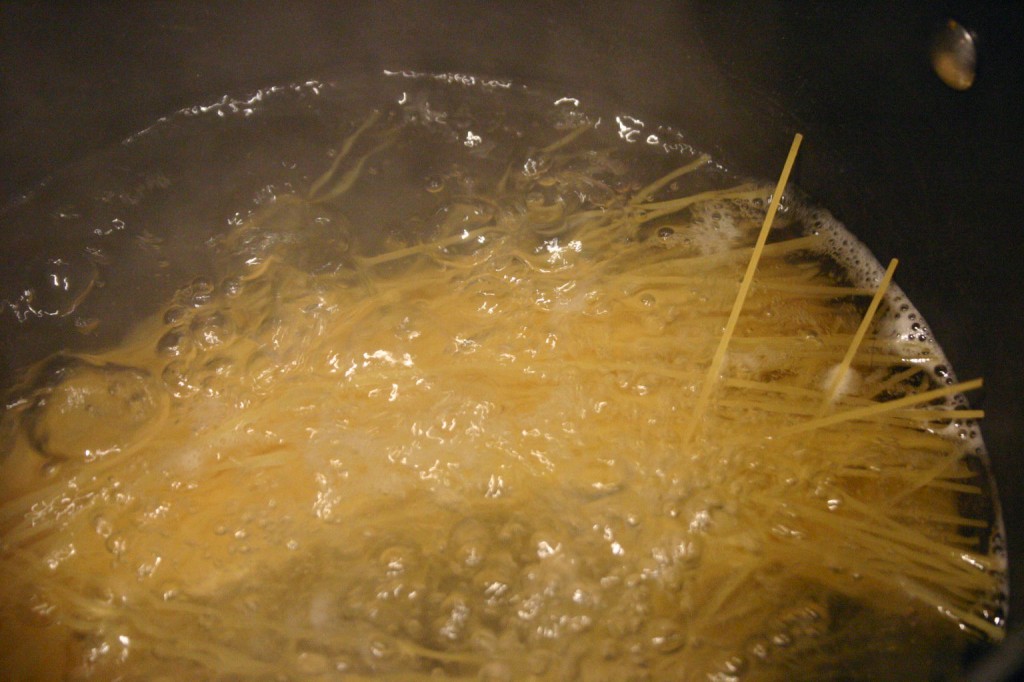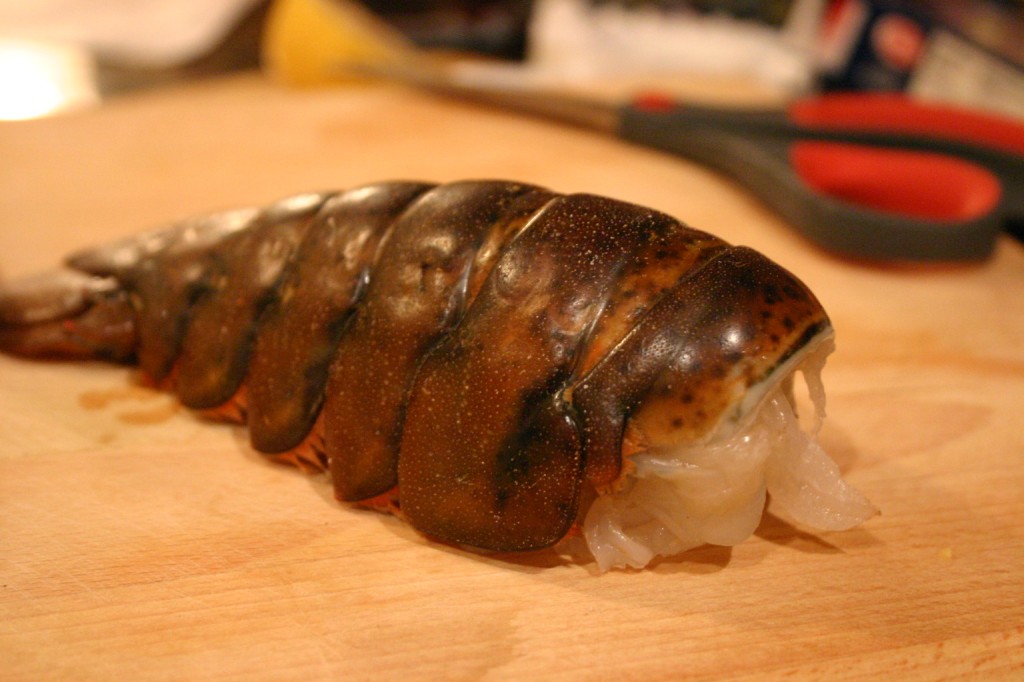 Using scissors or a sharp knife, cut down the middle of the lobster tail and de-vein it.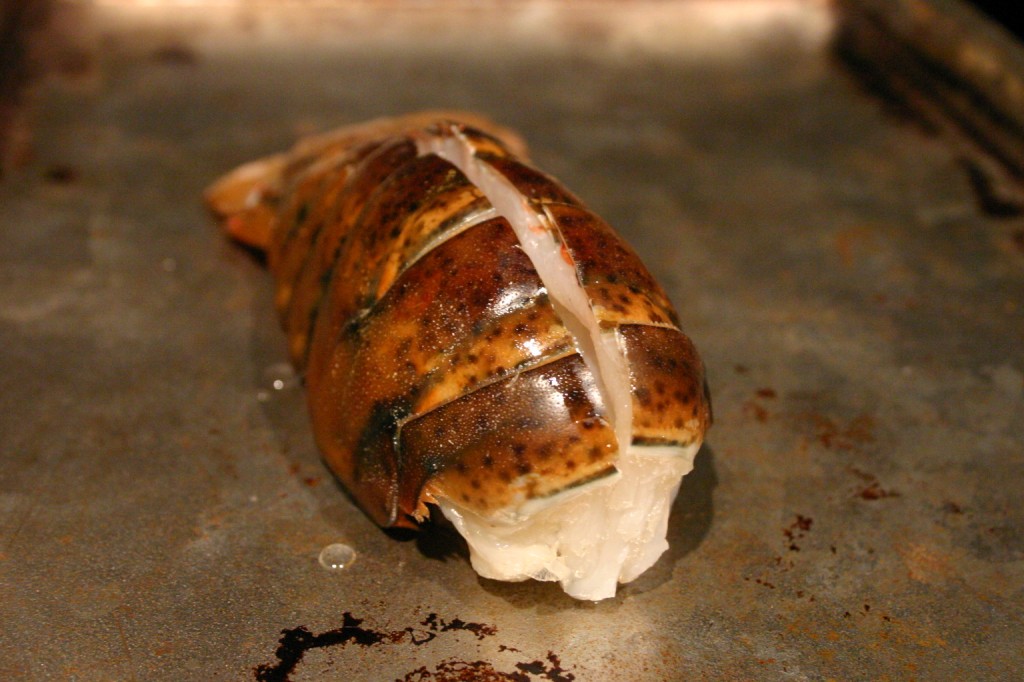 Heat the oven to broil on 500°F, and cook the tails for 5 minutes. The shells will become bright orange and the meat will become opaque white.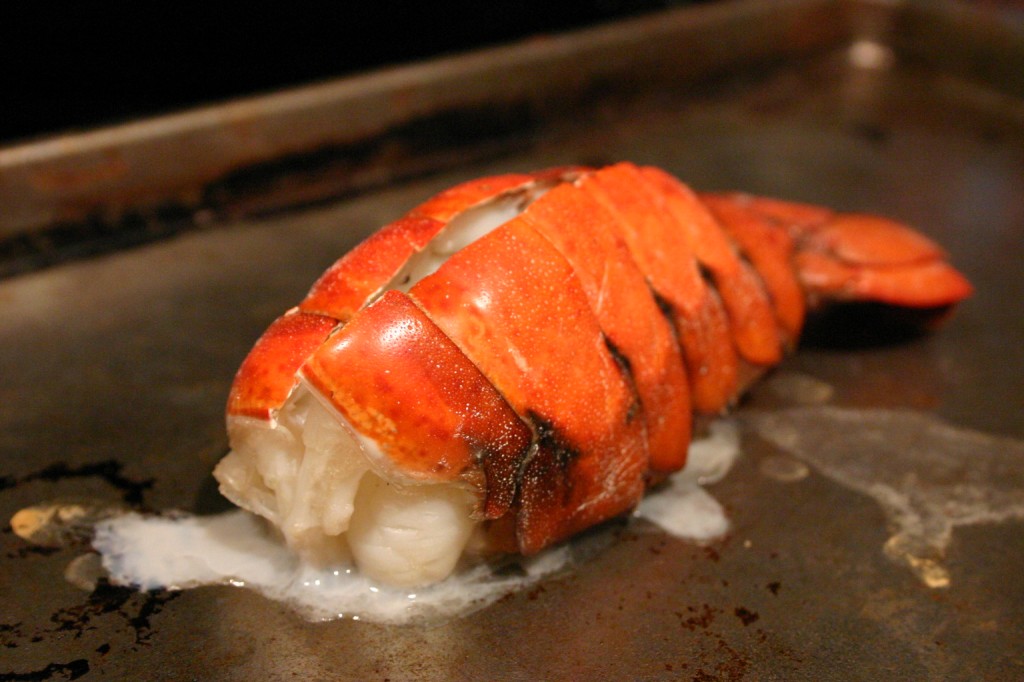 When they cool a little bit, the meat is actually pretty easy to get out. I ripped the shell in opposite directions from the cut I made and was able to pull the whole thing off. May be force be with you, too.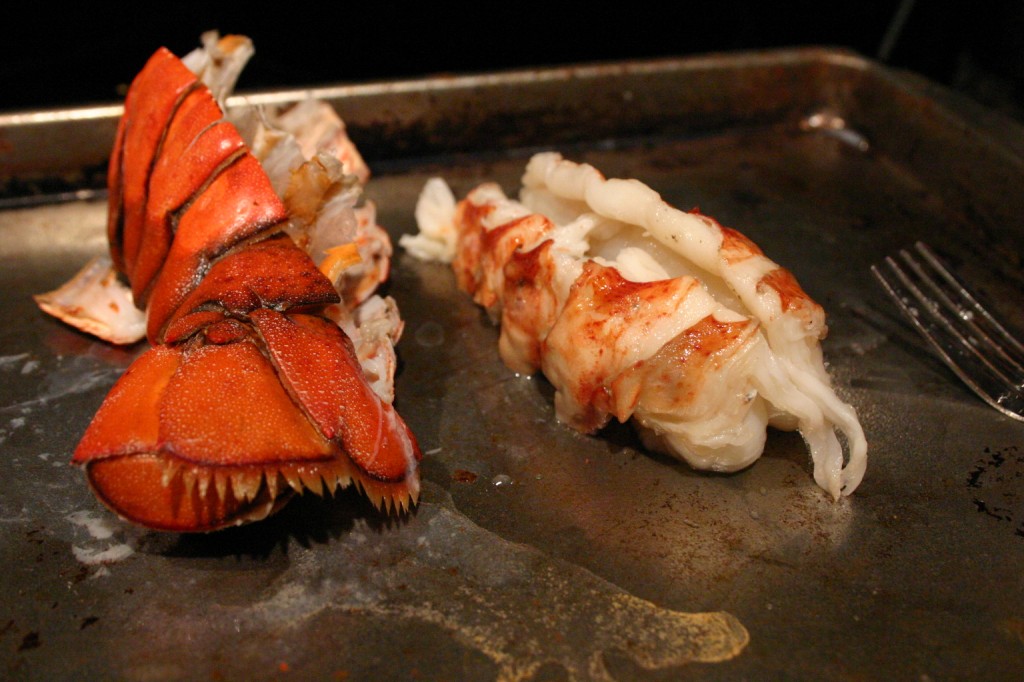 Once you accomplish removing the lobster meat from the shell, give it a rough chop. After the tomatoes are a bit blistered, use a potato masher to break them apart a bit. I wanted big chunks so I really only mashed each one once – do whatever you prefer but be careful and go slow because they can shoot out hot juice at you (of course this happened to me).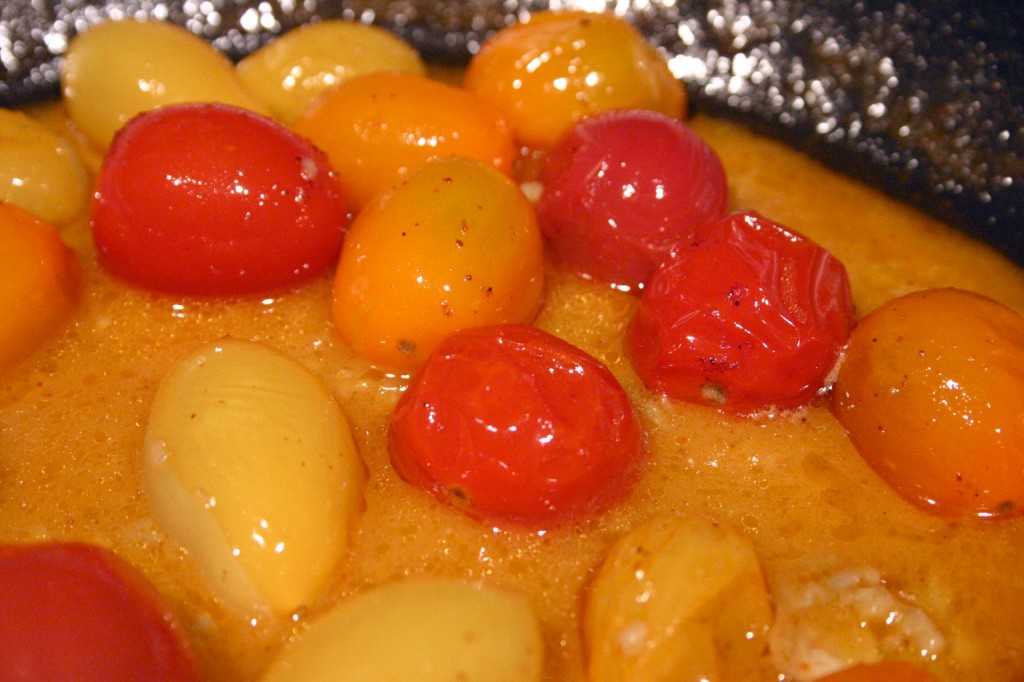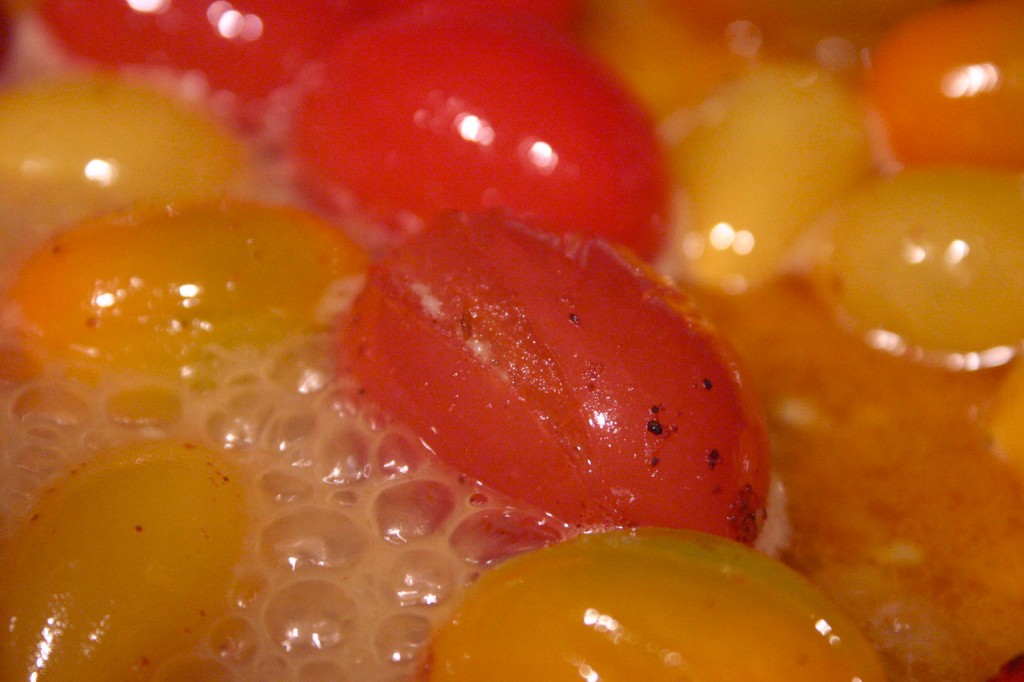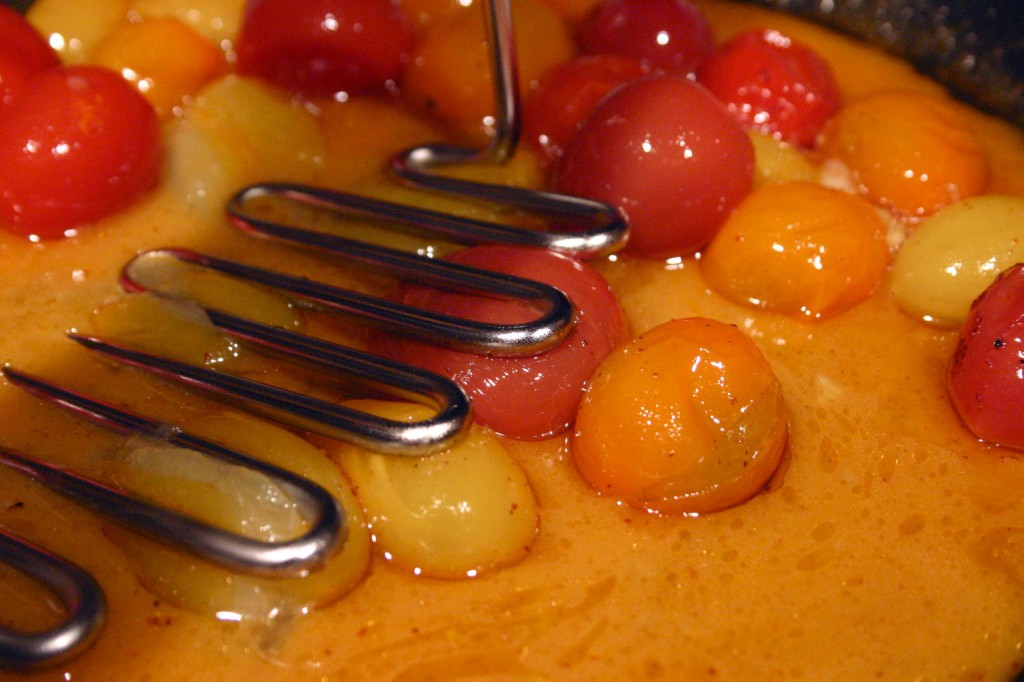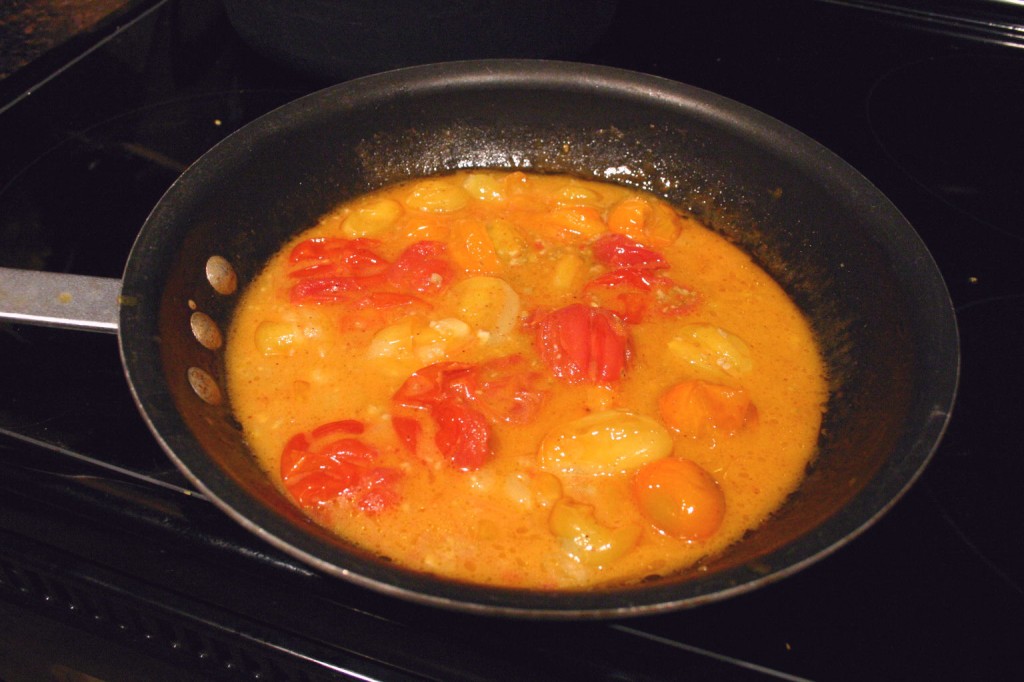 Now that you have your sauce, you're ready to combine everything. Dump the sauce over the pasta noodles and throw in some lobster and corn kernels. Top with a bit of parsley, salt, and pepper and serve with Festina Pêche!
Oh you fancy, huh? Of course you are!
---