No Comments
Event Preview | 2014 Lexington Fest of Ales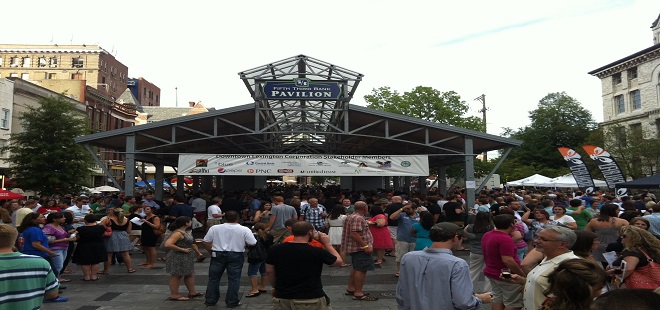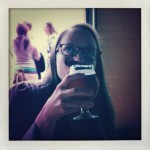 When: Friday, August 29, 2014 | 5:30-8:30 p.m.
Where: 5/3 Pavillion in Cheapside Park Lexington, KY
With a beer list too long to even think about detailing here, the Lexington Festival of Ales is the city's longest running and most successful beer festival.Organizer Chris Vandergrift, who locals may know from Lex Beer Scene, personally sits down with the distributors and brewery representatives (many of whom will be present during the event for questions) to hand pick the festival's lineup of amazing beers. About 70 breweries are featured each year, amounting to almost 200 beers and 30 rare, special release kegs, which are tapped according to a set schedule throughout the evening. Did someone say Founders Kentucky Breakfast Stout? With proceeds going to Downtown Lex, live music, and the chance to try out so many new brews, who wouldn't want to be a part of this annual event? However, if you want to get in on the festivities, I'd recommend grabbing your tickets now. With only 1500 available (pre-sale only), the festival sells out every year. Check out any of the following locations to purchase your $30.00 ticket, which includes 20 beer samples and a collectible tasting glass: Liquor Barn, Pazzo's Pizza, The Beer Trappe, or Downtown Lex.
Check out some of the breweries being represented at this year's event: Abita, Against the Grain, Anderson Valley, Apocalypse, Arcadia, Atwater, Avery, BBC, Bell's, Blue Moon, Blue Stallion, Boon, Brooklyn, Country Boy, Cumberland, Dark Horse, Delirium, Deschutes, Dogfish Head, Evil Twin, Falls City, Founders, Freigeist, Fullers, Goose Island, Great Lakes, Gulden Draak, HammerHeart, Highland, Hofbrau, Hudepohl, Kasteel, Kentucky Ale, Lazy Magnolia, Leinenkugel, Little Kings, Local Option, Lost Coast, Moerlein, Monks Café, New Holland, North Coast, North Peak, O'Fallon, Palm, Ritterguts, Rivertown, Rodenbach, Rogue, Rooster Brew, Sam Adams, Schlafly, Sheltowee, Shock Top, Sierra Nevada, Sol, Southern, Sterling, Stiegl, Stillwater, Stone, SweetWater, The Brew Kettle, Uinta, Victoria, Victory, Wells, West Sixth, Wittekerk, Young's. A sampling of some of the planned special tappings: Dogfish 120 Minute IPA, Evil Twin Imperial Biscotti Break, Atwater Blueberry Cobbler, Deschutes Not the Stoic Quad, Founders KBS, Country Boy Bourbon Barrel Chestnut Brown, West Sixth Burley Barleywine, Sierra Nevada Beer Camp Maillard's Odyssey, Sweetwater 17th Anniversary.