No Comments
Greenport Harbor Brewing | Leaf Pile Ale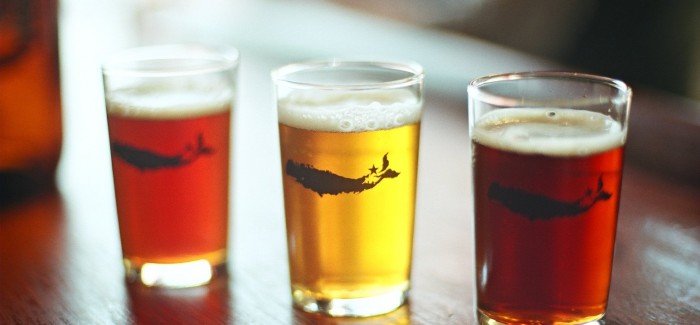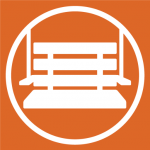 ABV: 5.2%
If there is one thing I absolutely need so that I cheerfully adjust to the seasonal transition of Fall, it would have to be pumpkin. Nothing says comfort like an over-sized sweater, multicolored horizon, warm fireplace, and a tall pint. 
However, when it comes to craft brews, ordering a pumpkin ale often leaves me with emptiness and longing for a piece of pie. That distinct, spicy taste begins to develop but then suddenly rolls off my tongue, disappearing into the night as if the clock had just struck midnight and the start of "once upon a time…"  has reverted to charmless regularity with mild flavor. Perhaps it is the atmosphere in which I sip that makes all the difference, because on the eve I mustered up the confidence to ask for a Greenport Harbor Brewing Leaf Pile Ale, my world regained its balance once again.
We've all had our share of affairs with cleverly named beers that monopolize the taps during autumn. Yet, the void of a go-to pumpkin has always been evident. If you're reading this, and you're within a three-hundred mile radius, I urge you to take a weekend trip to my neck of the — well, city, and share this ale with me. Its a twofer, by my assessment, meaning not only is Leaf Pile liquid deliciousness, but also a fragrance that will attract others to the amazing aroma that envelopes you. As you prepare to drink, you can already smell the contents about to break loose:  whole cut ginger, dashes of cinnamon, nutmeg, and the nicety of all spice. Harbor Brewing has found the perfect unification for these ingredients so that the only thing you are left yearning for, is another glass.
My hat goes off to founders John and Rich, who, in the middle of our country's economic depression, defied the odds and started a business. Today, they proudly serve Greenport Harbor Brewing craft beers from Long Island, NY to over 200 vendors. In just five years, they have grown from two to thirteen employees and are in the process of opening a second brewing space. Thank goodness for their ingenuity and will-power, or I'd be having a pretty average October. Cheers!