No Comments
Pop Culture Week in Review 9/27-10/3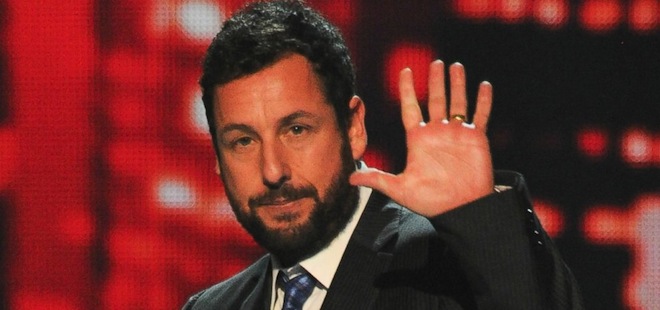 Lena Dunham is either a jerk or neglectful or something
The Internet erupted this week when news came out that Lena Dunham was not going to pay the opening acts for her 11-city book tour.  Gawker initially ran the article breaking down Dunham's earnings, pointing out that Dunham needs the $38 per ticket she's charging for admission about as much as I need to watch that Selfie pilot again.  One of the artists in question told Gawker, "I'm fine with not being paid because of the circumstances surrounding the event- I essentially volunteered by applying."  I mean, I've gotten paid for lots of stuff I would do for free.  That just means you found your dream job. Yay you!  But just because you enjoy doing your job does not mean you shouldn't be compensated for your work.  Get it, girl!  Dunham has since issued a statement saying the acts will be 'compensated.'
Actresses apparently care about their families. Who knew!?
Two actresses are leaving their 'hit' (and I use that term loosely) shows for family reasons.  You will care about one and be confused why I'm making you read about the other so we'll talk about that one first.  Alyssa Milano announced she will be leaving ABC's Mistresses after two seasons.  Production is moving to Vancouver for the third season and Milano declined to relocate her family.  I'll move on to the important one- Yvette Nicole Brown aka Shirley on Community will not be in the sixth season (I'm not ruling out the movie) in order to care for her ailing father.
 Ricky Gervais released a song as David Brent
If you have never seen the British The Office, David Brent is Michael Scott.
Gillian Flynn + David Fincher + HBO SERIES = me dying
We already knew Gone Girl author Gillian Flynn was adapting the British series Utopia for HBO.  As if that wasn't amazing enough, David Fincher has agreed to direct the entire first season.  Screw you, people who said college was going to be the best thing that ever happened to me!
Adam Sandler will star in four movies for Netflix
I'm mostly excited about this because I will presumably not be inundated with advertising for these films. "When these fine people came to me with an offer to make four movies for them, I immediately said yes for one reason and one reason only…. Netflix rhymes with Wet Chicks,"" Sandler said. "Let the streaming begin!""  No word yet on when the Sandler takeover will happen.