No Comments
GABF Night Must Trys!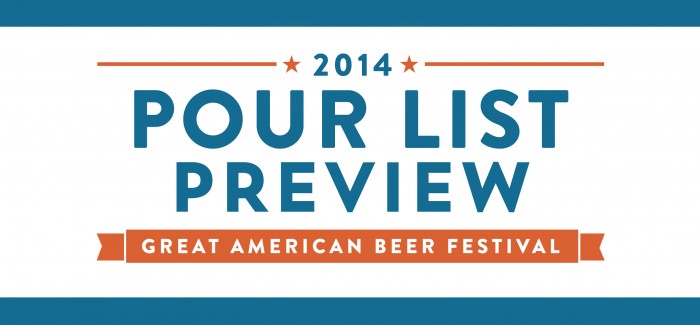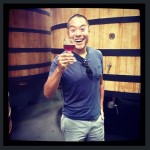 Day 1 of the Great American Beer Festival is in the books. Many beers were consumed to bring you this recap, pretzel crumbs still being brushed off my clothes, and my oh my the crops that were dusted will surely yield a healthy harvest.
But my friends this is no time for jokes! Its time to summon any inch of sobriety still left in you to prepare for Day 2. In doing so I bring yo a few of or favorite finds from last night.
Belching Beaver Brewery
Peanut Butter Milk Stout- This brewery out of California has been getting alot of great buzz and for good reason. Their Peanut Butter Milk Stout was a silver medal at World Beer Cup and for great reason.
Destihl 
Everything- If you're a fan of sours, hit up Destihl for their full lineup. But give St. Dekkera Citrus a try.
Brasserie St. James
Again all sours everything. This brewery out of Reno, NV came out the gate swinging. Their entire lineup of barrel aged beers did not disappoint. Be sure to try the Plum Lambic, 1904 and Quadrophobia.
Yazoo
Caribbean Daydream- Sour aged in rum barrels w/ kumquats 'nough said
The Rare Barrel
Continuing the sour theme, The Rare Barrel is killing it and they brought the house w/ Cosmic Dust and Forces Unknown
New Glarus
Serendipity will always be one of my favorites, but their Brown Peach continues to prove how fantastic this brewery truly is
Funky Buddha
Last Snow- Bliss in your mouth, trust me this beer is worth the wait.
Real Ale
Benedictum- Probably my favorite of the night was this brown sour from Real Ale
Three Weavers Brewing Company
Admittedly I was a bit skeptical about Three Weavers, when we called a month or two ago to find out what they would be pouring at their booth, they were't even sure their beer would be ready in time. But they absolutely were. Coming from a strong background in brewing previously at Kenetic Brewing, where she won two medals at last years GABF and before that at Moylans and Sierra Nevada, brewmaster Alex Nowell is knocking it out of the park for this upstart LA brewery. Our recommendation is their Stateside but everything they are pouring is stellar.
Six Rivers Brewery
Another big surprise came from Six Rivers Brewer who's Mimi's Macadamia Nut Porter was out of this world.
Adroit Theory
Everything is solid. So glad our DC team recommended them!
New Holland
Blue Sunday- More sour goodness!
Wynkoop Brewery
Barrel Aged Rocky Mountain Oyster Stout- "Balls on Wood"- per Cory Pelc. Well it balled so hard.
Let us know what you think of these, and share your favorites.