No Comments
Ultimate 6er | The Night Of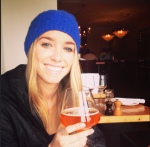 Photo courtesy of HBO.
Enjoy thrillers and have already binged-watched Season 1 of Stranger Things on Netflix? Perhaps you've turned to HBO's The Night Of! This eight-episode crime drama miniseries, set in New York City, is an emotional whirlwind composed of different players seeking to reconstruct the fateful night of Andrea Cornish's murder. If you haven't seen this show, don't fret! This Ultimate 6er doesn't contain any spoilers, but it will introduce you to six of the main characters, each of whom have their own motivations in uncovering the truth to what happened on The Night Of. All six of these beers come from breweries within NYC's five boroughs, where the noir-style storyline takes place. However, be forewarned – drinking a beer while watching this masterful show may result in suspense-induced drink spillage!
Nasir "Naz" Khan
Doe-eyed Naz Khan is the prime suspect in the murder of a young Upper East Side woman – Andrea Cornish. He was picked up by the NYPD blocks from the crime scene with the murder weapon stuffed into his jacket. At the outset, Naz seems like an innocent, inhaler-wielding Muslim kid from Queens who was just at the wrong place at the wrong time. But as the episodes progress, Naz begins to transform at the outset of his pretrial detention at Rikers prison. Notably, he shaves his head and acquires a hard-core prison tattoo or two. Is Naz just trying to stay tough in order to survive in one of the country's most notorious prisons? Or is Naz's appearance just catching up with the cold-blooded persona that was there all along? Either way, Grimm's Shapeshifter, a Scotch ale, suits Naz and his metamorphosis from an unsuspecting college kid to a defendant in a high profile murder trial.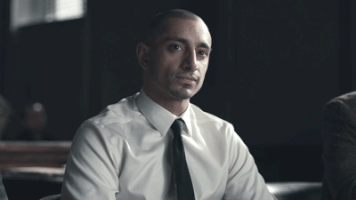 ---
Defense Attorney John Stone
While this beer is obviously a perfect fit for the actor, John Turturro, who infamously played Jesus in the Big Lebowski, it also works for his portrayal as Naz's underdog defense attorney. John Stone offers to represent Naz after meeting him at the 12th preceint the night of the murder. At the outset of his character's debut, it is painfully obvious that he suffers from severe eczema. In light of this epidermal affliction, Stone resorts to wearing sandals for the majority of the series – just like Jesus Christ! Given that most signs point to Naz's guilt in the killing, he needs Stone to be his savior more than most criminal defendants require of their counsel. Thus, Evil Twin's imperial stout aged in Pappy Van Winkle bourbon barrels is the chosen pairing for this affable-yet-cringeworthy foot-scratching fellow.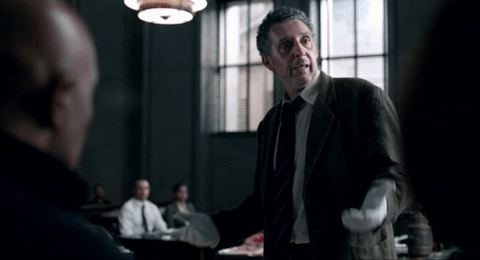 ---
Freddy Knight
Fred E. Knight, a Rikers Island inmate that Naz encounters during his detention, is a former famous boxer whose got the entire prison staff working on his behalf. Since he basically runs Rikers, Freddy can offer Naz protection in the unfamiliar and intimidating world of mass-incarceration, a place filled with many violent and unpredictable criminals. Freddy is played by a melodramatic Michael K. Williams, an HBO veteran from The Wire and Boardwalk Empire. Freddy has been inside the walls of Rikers long enough to form his own contraband ring. Given his established notoriety, the Rikers guards allow Freddy to smoke copious amounts of cigarettes, which is why he is constantly lighting up in his cell. Cue Sixpont's Puff – a hazy, unfiltered double IPA. Puff has as many as IBUs as Freddy has years on his indeterminate sentence.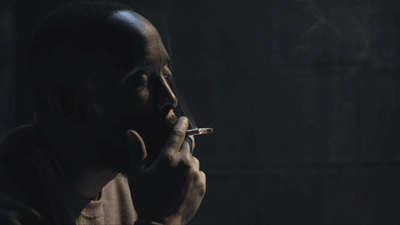 ---
Detective Dennis Box
Detective Sargent Dennis Box is a veteran NYPD homicide detective. At the time of Andrea's murder, he is on verge of retirement and this could very well be his last case. As lead investigator of this gruesome murder, he is well acquainted with accumulating evidence in preparation for a murder trial. However, something about Naz seems to throw the ever-poised Detective Box off the deeper he delves into the worlds of the accused and the victim. Given that this multifaceted case has so many moving parts, it seems appropriate that Box needs many doughnut breaks to keep his mind fresh. Evil Twin's Imperial Doughnut Break should do the trick, as it is an imperial porter laced with almonds (brain-food) and coffee (for those all-nighters looking at CCTV security footage). Not to mention, this beer is brewed with an insane helping of doughnuts – because who can't resist a good cop joke?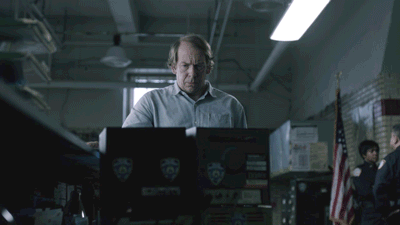 ---
District Attorney Helen Weiss
District Attorney Helen Weiss's task in The Night Of is to make sure that the twelve members of Naz's jury do not have any room for reasonable doubt in his presumed guilt. Her position illuminates the politics enmeshed in a big city district attorney's office as she is fraught to overcome Naz's "good boy" image and get a victory for her office in such a high profile case. She works with Detective Box to frame the narrative of the fateful night of Andrea's murder in order to get a conviction. However, her good nature does come out when she tells John Stone to invest in a suit for the biggest trial of his career and even gives him the name of her tailor. Hence, Transmitter Brewery's Noble Saison seems to work well with Helen's noble ambitions in playing her in part as representing "the People" in the adversarial justice system. Noble Saison's light floral notes, balanced by a hoppy bitterness, encapsulate Helen's tongue-in-cheek courtroom demeanor quite fittingly – no alterations necessary.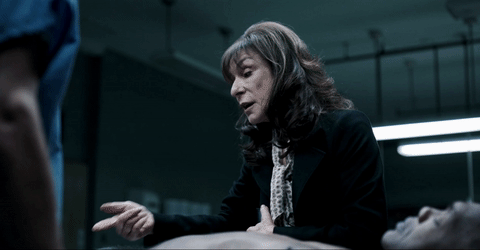 ---
The Cat
While this character uttered not one line in any of the series' eight episodes (besides "meow"), it nonetheless makes its mark on the show's viewers. Andrea Cornish's orange tabby cat has no name, but it debuts in the first episode as she lets this feline companion outside the night of her gruesome murder. Throughout the series, the Cat somehow stays in the back of your mind. There are so many theories about the Cat – what it witnessed, what it symbolizes, and most of all, does it even miss Andrea? Sixpoint's Bengali pairs well with this mysterious furry creature. Bengali, an IPA from Brooklyn pours a deep amber with a bright orange tint and given the Cat's orange mane, it is reminiscent of a Bengal tiger that beer's name evokes.
---