7 Comments
Brew Bites | Rye Beer Cheese Dip
For those still looking for the perfect addition to your  party, try this creamy cheese dip. This recipe is simple, quick to make and, of course, delicious! 🙂
The use of a rye beer gives this cheese dip a stronger taste. I chose Hop Rod Rye by Bear Republic. This beer has hoppy, complex flavor that is perfect for this dip.
Rye Beer Cheese Dip
16 oz (2 packages) cream cheese
1 c. rye beer (I used Bear Republic Hop Rod Rye)
2 c. sharp cheddar cheese
1 bell pepper (optional)
2-3 roma tomatoes (optional)
The addition of bell pepper and tomatoes gives the dip a little something extra but it is perfectly tasty without them as well.
Easy Instructions
Put cream cheese and beer into crock pot. Turn the crock pot on high. Cover it with a lid and let the cream cheese soften.
In the meantime, chop the bell pepper and tomatoes. Set aside the chopped tomatoes. Saute the bell pepper in a pan on medium heat with olive oil.
The cream cheese should be softened by now. Mix it well with the beer and then add the cheddar cheese. Let the cheese melt for about 10-15 minutes, stirring occasionally. The dip is ready for eating. If serving right away, add the tomatoes and roasted bell pepper. Turn the crock pot down to low and keep a lid on to keep warm.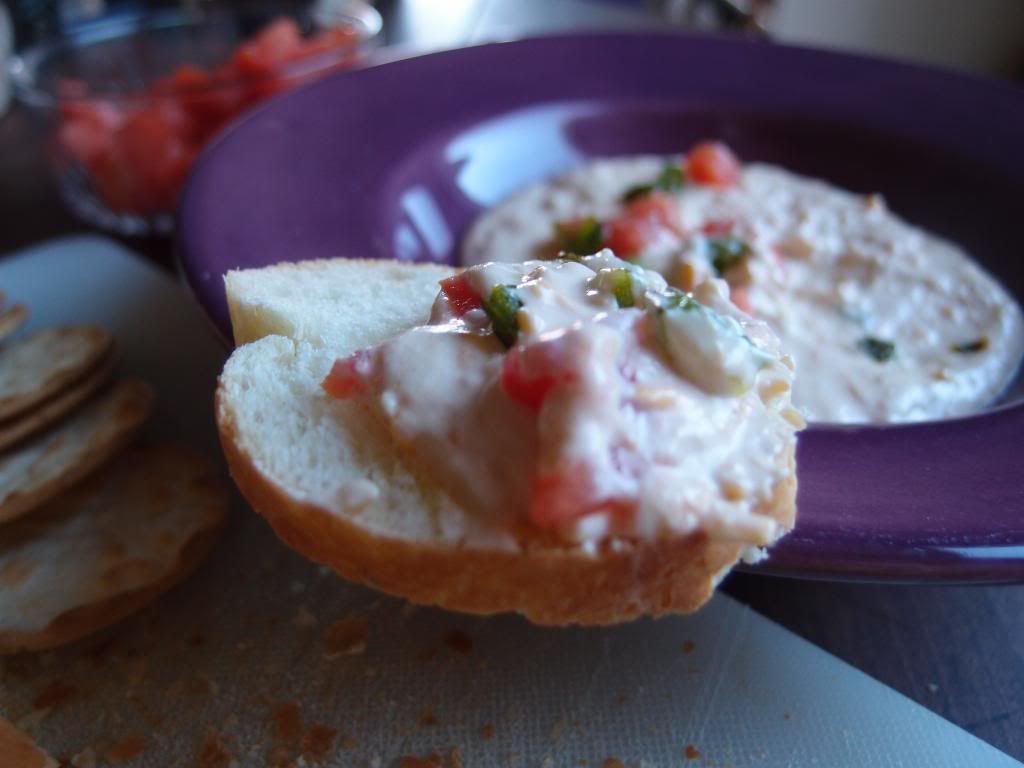 Serve the Rye Beer Cheese Dip with a fresh baguette and/or water crackers. Enjoy the dip with the Hop Rod Rye or any other hoppy, rye beer.
For more recipes, visit Lilly Sue's Bites and Brews.
---