3 Comments
Cooking with Beer | Chocolate Pretzel Pie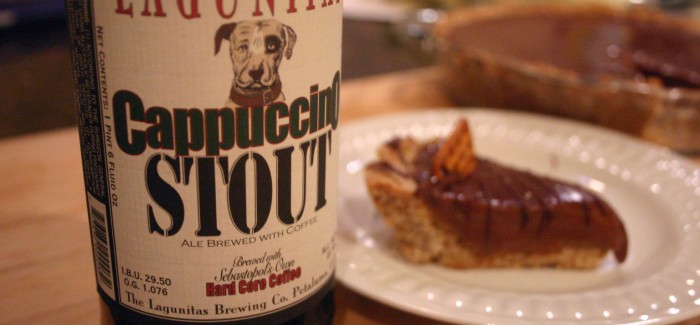 I bring you the Cappuccino Stout Chocolate Pie with a Pretzel Shortbread Crust. To keep it short, let's call it the Chocolate Pretzel Pie. Since this confectionery treat is clearly overloaded with sugar, I chose a cappuccino stout to cut the edge off things. If you're not a coffee person, don't fret. The Cappuccino Stout from Lagunitas adds just the right amount of bitterness to balance things out without becoming coffee in solid form. All you chocolate lovers out there need to give a big thank you to Christopher Day for giving me the inspiration for this recipe. Cheers and remember: when cooking with beer, the pie's the limit!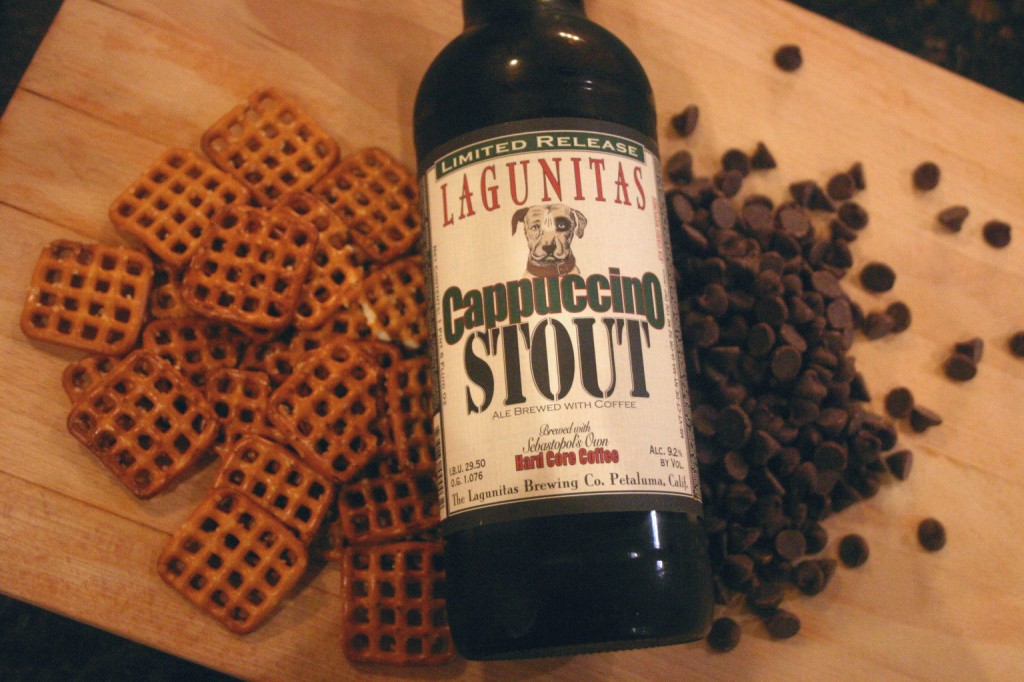 Crust Ingredients
1 ¼ cup all purpose flour
1 cup ground pretzels
½ cup confectioner's sugar
1 cup (2 sticks) unsalted butter
Filling Ingredients
1 cup sugar (if you prefer things a little less sweet, you can reduce the sugar to ¾ cup)
¼ cup corn starch
1 ½ cups Cappuccino Stout by Lagunitas
1 ½ cups Heavy Whipping Cream
1 cup semi sweet chocolate
1 tsp vanilla
4 egg yolks
4 tbsp unsalted butter
9 inch pie dish
Directions
Crust:
Preheat the oven to 350°F. For the pretzels, I got a 13oz bag of the squares and I probably used about half the bag to make 1 cup of ground pretzel. Throw the pretzels in a food processor until a fine powder is formed. There may be a few chunks here and there, but that's okay.
Mix the dry ingredients in a bowl and then stir in the melted butter.
When you first pour the crumbly dough into the pie dish, it will seem like there may be too much. Once you press it down around the dish, you'll see it's the perfect amount.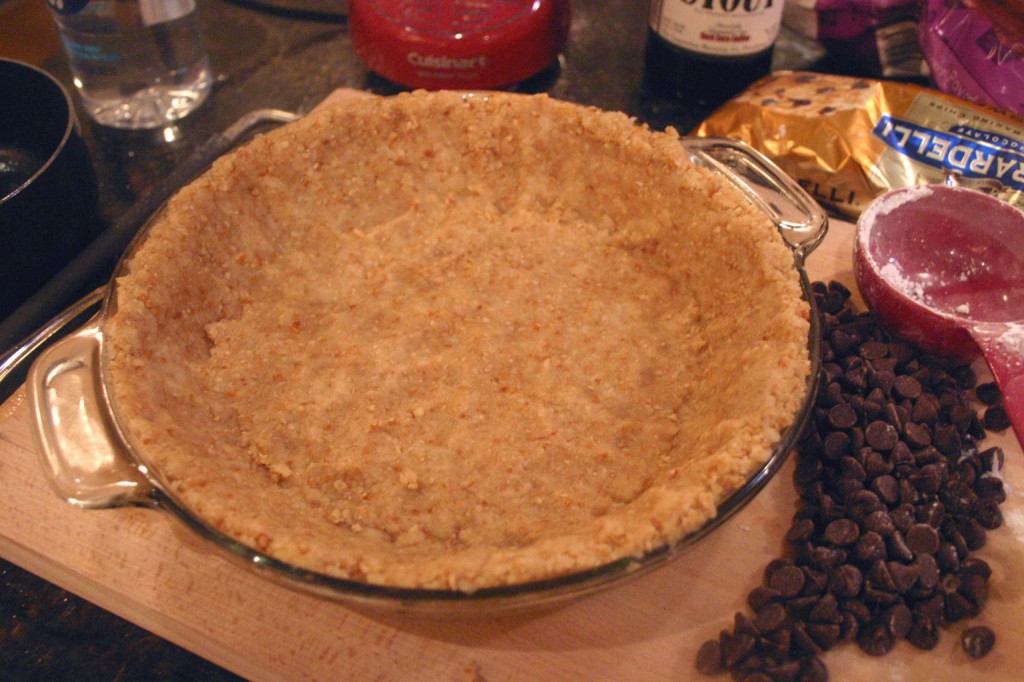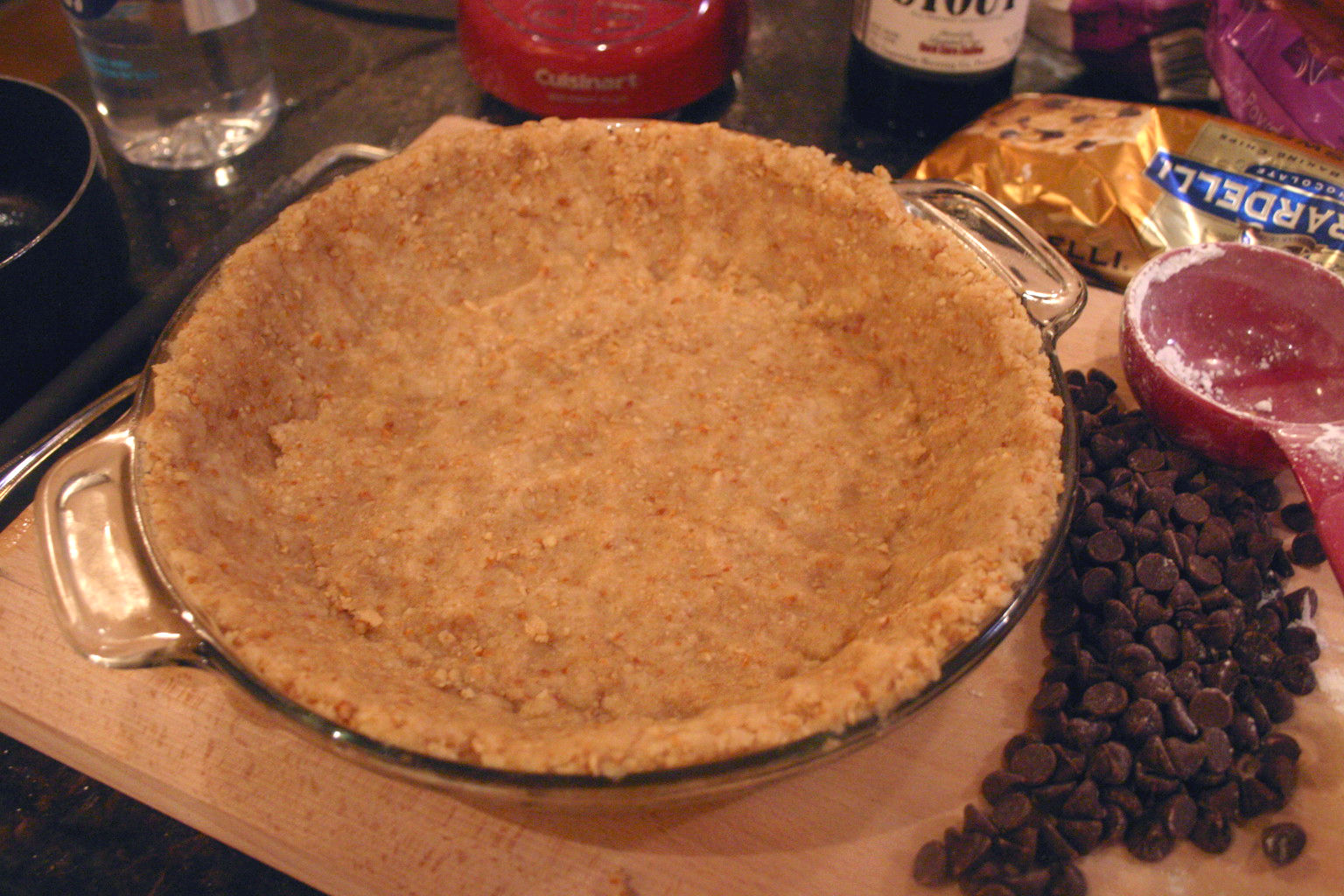 Bake for 20-25 minutes (time may vary a bit), until the crust is golden brown. Once this has occurred, remove the crust from the oven and allow it to cool to room temperature.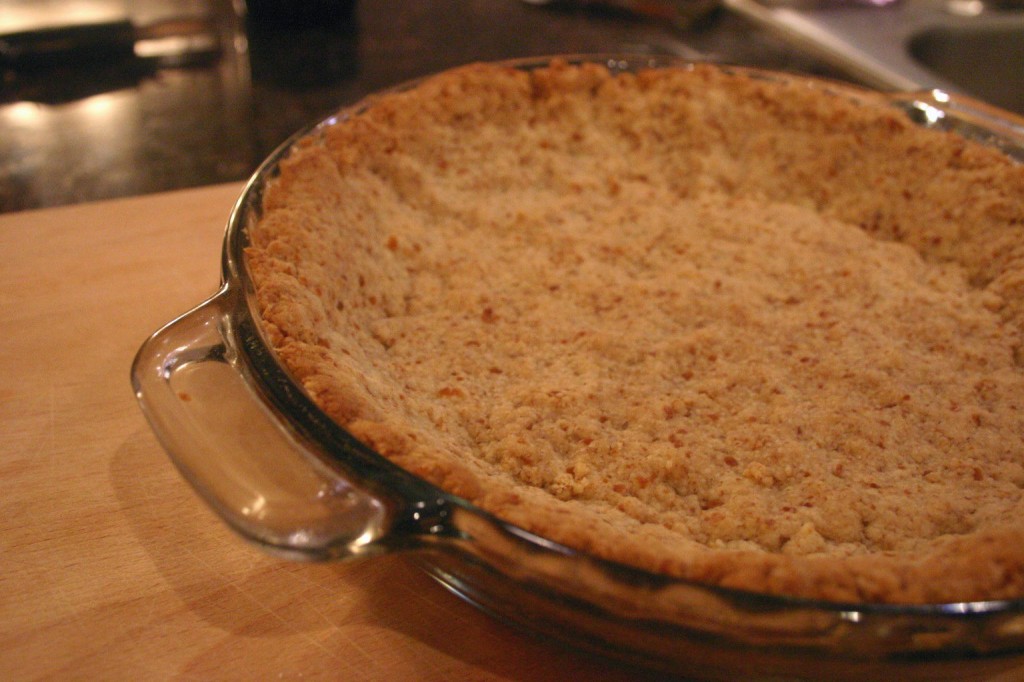 Filling:
Mix together the sugar and corn starch in a large saucepan.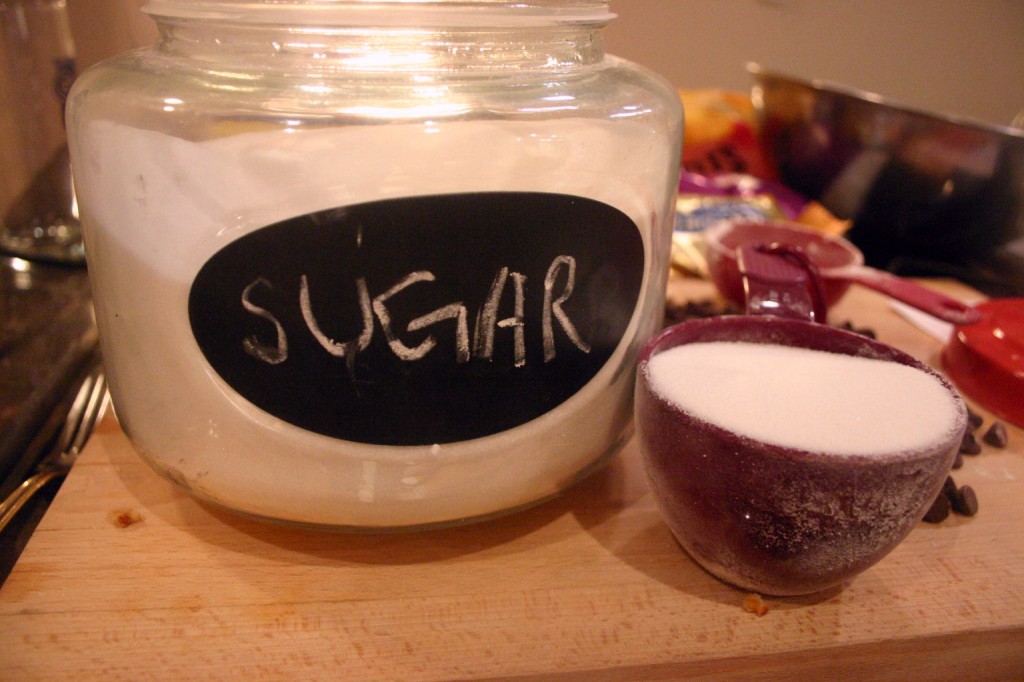 Turn the stove to medium heat and add the Cappuccino Stout and cream.
Stir constantly and when it starts to bubble, add the butter, chocolate, egg yolks, and vanilla. Keep the heat on for about a minute while stirring then remove the pan from the heat and keep stirring until completely melted.
Pour the chocolate into the pie crust once it has cooled.
Refrigerate the pie for 2 hours or up to overnight. When serving, clean the knife each time you make a slice to keep things pretty. Top with a chocolate drizzle and a pretzel if you really want to class things up.
Love cooking with beer? Check out the Cooking with Beer section or DrinkandSpoon.com for more boozy recipes.
---