No Comments
Pop Culture Week In Review | 11/8-11/14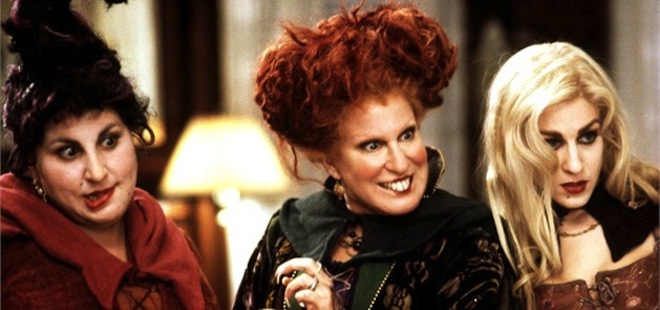 Fox has moved Mulaney to 7:30pm on Sundays
This isn't a completely arbitrary time- Mulaney will actually just be trading with Bob's Burgers.  However no one could argue that this move is a good thing.  This comes after Fox cut their episode order from 16 to 13 so things are not looking good.  Which is a real shame.  Don't get me wrong, the show is not the best.  But its John Mulaney, you guys.  Since the show story lines are drawn largely from his stand up, I can only hope it airs long enough for the episode about this story:

Bette Midler is on board for Hocus Pocus 2
Too bad there's no actual board for her to be on.  Disney isn't currently planning to resurrect the Sanderson sisters…yet.  Sarah Jessica Parker and Kathy Najimy have both since declared they are willing to string back up their corsets for a sequel.  But without the studio (and the cashmonies), this is like me saying "Hey- if you make cookies, I'll like, totally help you eat them."
Kim Kardashian's butt.
I went as far as googling the image, but I just couldn't bring myself to post it.  I just….*sigh*.  If you want to see it, you can go here.  Please be warned, this is very NSFW.  The butt picture may be the one that's all over the place but she took plenty from the front as well.  So, there's that.  And now, here's a dancing dog to make us all feel better: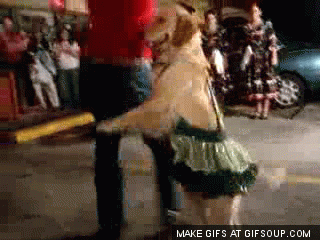 We all know my feelings on Taylor Swift…
But this is pretty awesome:
Community has filled the roles of 'old man' and 'woman.'
Paget Brewster and Keith David are joining the cast next season.  Brewster will play a consultant for the school and David will be a retired scientist.  These two fill the void of Yvette Nicole Brown, Donald Glover and Jonathan Banks (aka Old Man 2.0) who have all left the show.  Community will force us all to visit Yahoo for the first time in a decade when it is released in early 2015.