No Comments
Bell's Brewing Co. | Venus – The Bringer of Peace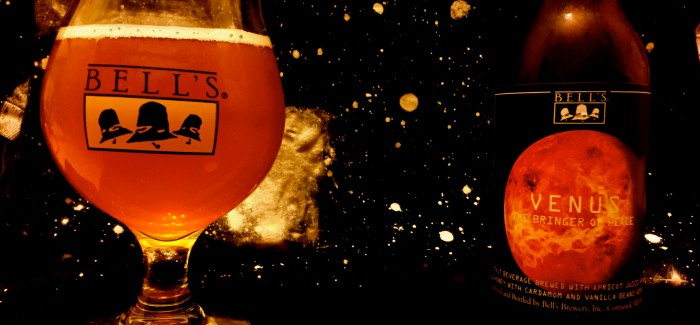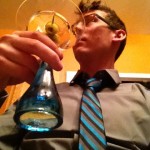 Venus – The Bringer of Peace
Blonde Ale brewed with Honey, Apricot, Cardamom and Vanilla
ABV: 7.5%
The dust settles, and light begins to shine on the desolate surface of unfamiliar land. There is harmony in the air and a calming sense overcomes you, knowing the destruction is over, for now. Venus, The Bringer of Peace, Gustav Holst's second movement in his orchestral suite "The Planets" subtly subdues the audience with peaceful melodies and light rhythms. Bell's Brewing Co.'s 'Venus' does just the same with every sip.
The second beer of Bell's Planet Series, Venus is a Blonde Ale brewed with honey, apricot juices, cardamom, and vanilla bean. A harmonious blend of delightful flavors concocted to console. After the war raging 'Mars', Venues comes in bringing light onto the land that was laden with destruction. Now hopefully your palate has recovered from the devastation of tasteful awesomeness left by the Double India Pale Ale, Mars, in order to taste the wonderful flavors of Venus. Experience this beer in it's fullest, press play on the movement and crack open some peace.
Venus pours a light and hazy golden yellow with a small white, frothy head that lingers around the rim. Tranquility starts at the nose. You experience fresh apricot and vanilla, the smells of spring and sweet delights linger in your nostrils. After the first sip you will be pleasantly surprised with the spicey notes of cardamom and much more fruity flavors. Flavors whisper in your palate's ear "everything is going to be ok. No, you don't believe me? well try this…" and then all of sudden you experience a smooth honey finish to leave your mouth and throat feeling great. This beer brings peace to your tastebuds and warmth to your soul.
Now, I don't know about everyone else, but there has been some sick flying through the air lately, and I was chosen as one of the lucky recipients of it. So naturally, I have been pumping myself full of all those bright colored pills the docs tell you to take. Well, sometimes you get sick of taking chemical meds for your ailments and just want to drink a damn beer. Lucky for me, Venus was next in line for review and I couldn't be happier. Everything about this beer is soothing. My ailments are being treated with a nice bubbly carbonation. My sinuses are being cleared with the bright cardamom spice accents, and my sore throat is being soothed with honey and vanilla. Coincidence? I think not. Plus the 7.5% ABV ain't making me feel half bad either. Venus is literally living up to it's name of 'The Bringer of Peace'. Maybe, just maybe, I'll be able to sleep soundly through the night…..or succumb to liver failure from the obscene amount of acetaminophen I've been taking, who knows. What I do know is that we have a lot more great beers to look forward to from good old Gustav.
Venus is the second release in Bell's "Planetary Series", preceded by Mars, which if you had not had a chance to read or listen to the movement, you can check it out here. Peace has been restored, but Gustav's orchestral suite is far from over. There is much more to come. Be on the look out for "Mercury – The Winged Messenger" as Bell's third release in their Planetary Series.