No Comments
Full Details on Bell's Brewing's Oberon Day 2018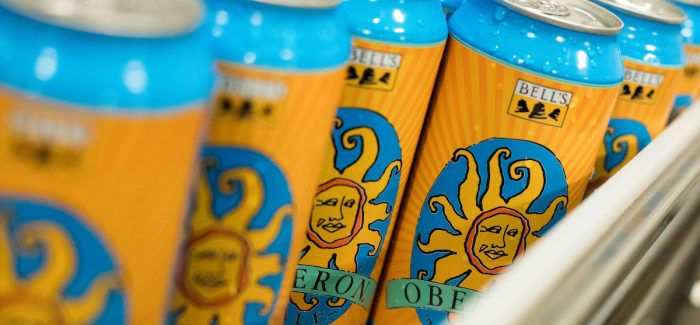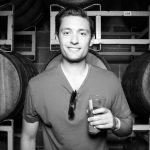 Much like seeing flowers bloom for the first time, many craft beer drinkers associate the beginning of spring with the release of Bell's Brewery Oberon Wheat Ale. Bell's signature ale has been around well before craft beer was in vogue, and its popularity continues to this day thanks to a great flavor profile and a myriad of clever marketing tactics – the best being Oberon Day.
The beer was actually called Solsun up until 1998, but a naming dispute with a Mexican brewery prompted the name change to Oberon… and the rest is history. The day-long event celebrating the release of Oberon for the year has become a fan favorite for Michigan beer fanatics and casual drinkers alike. On March 26, Bell's plans to make this year's Oberon Day the biggest ever – here are the details.
When the clock strikes midnight on March 26, craft beer bars across the nation will tap their first kegs, crack their first cans and pour their first draughts of Oberon for the year. Oberon Day will last a full week this year with new events, new Oberon merchandise and other appealing perks such as a special Untappd badge intended to entice beer drinkers across the nation to come back for multiple drinking sessions. The artwork on the new Untappd badge will feature the artwork of this year's Oberon mini-keg design. Oberon is the only beer from Bell's that is released annually in mini-kegs – and it's easy to see why.
The 2018 mini kegs will begin shipping in May so they can hit shelves right in time for Memorial Day. And while there won't be any new distribution or packaging formats this year, residents in New Mexico will have their first-ever chance to celebrate Oberon Day, as Bell's began distributing there last fall.
https://www.instagram.com/p/BfYgTv7DQVU/?hl=en&taken-by=bellsbrewery
The deep love for this beer can be attributed to several different factors, but I believe there are two main areas where Oberon really resonates with consumers. First, Oberon is just a damn good beer. Made with only four ingredients, Oberon gets its pleasant fruit flavor (it's best with an orange slice garnish) from a combination of Bell's signature house ale yeast and the introduction of wheat malt during the brewing process. The result is a delightfully bright and balanced beer that screams summer.
Speaking of seasons, the second component of Oberon's popularity is due to its availability – or lack thereof. There's a reason people line up to celebrate Oberon Day. The wheat ale is not available year-round, but is instead introduced in the spring lasting through the late summer period – usually about six months in total. Bell's could certainly offer Oberon year-round if they desired, but the appeal of the beer is elevated during the periods it is available to consumers. It's a strategic move that has paid off big time for Bell's, as Oberon continues to be their second best-selling beer behind Two Hearted, of course.
I've already started counting down to March 26. Stay tuned to Bell's social channels for additional updates – I have a feeling they might have something up their sleeve. Cheers!
Feature image courtesy of Bell's Brewing
---