No Comments
Drew Saves Christmas Music!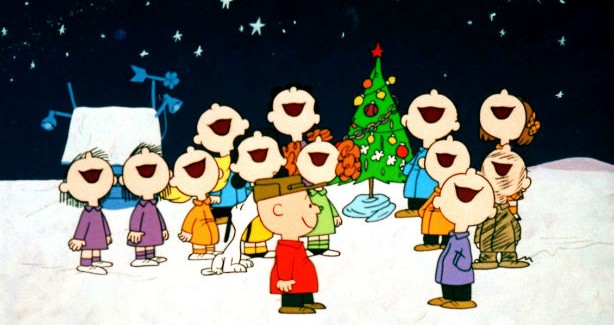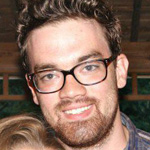 Each Christmas you hear holiday songs, new and old
From carols in church to classics by Nat King Cole
But every year, all across the nation
You'll see NEW Christmas albums in your nearest Starbucks location

Your favorite artists will sing those classics you've heard
But every once in awhile, they're stumped by the words
Give it a listen, and whether you sing or you hum
There's a few lyrics you might catch that are super-dumb

So this Christmas, PorchDrinking endeavors
To re-write dumb lyrics and make them more clever
We know we're doing this quite late in the season
But Drew was mad about these lyrics, for some insane reason
It's the Most Wonderful Time of the Year – 1963
BEFORE:
"There'll be parties for hosting / marshmallows for roasting / and caroling out in the snow /
There'll be scary ghost stories / and tales of the glories / of Christmases long long ago"
What the hell kind of Christmas gathering involves telling scary ghost stories? And no, don't tell me that Dickens kind of wrote a ghost story when he did "Christmas Carol" and had three spirits visit Scrooge. Those were spirits, and only one of them is a little bit scary! Whose family has a party where they roast marshmallows, then go out caroling for a bit, and then come in to tell Paranormal-Activity-ish stories… right before then launching into the Nativity story?
It may be the most wonderful time of the year, but not if we're trying to mash up Halloween and Christmas. Let's leave that to Tim Burton and "The Nightmare Before Christmas."
AFTER:
"There'll be parties for hosting / marshmallows for roasting / and caroling, all hand-in-hand /
We'll watch that movie with Seth Rogen / Since Sony has spoken / 'The Interview' is now on demand"

The Christmas Song (Chestnuts Roasting On An Open Fire) – 1944
BEFORE:
"And so I'm offering this simple phrase / to kids from 1 to 92 /
Although it's been said many times, many ways / Merry Christmas to you."
The issue here is with defining "kids" as anyone between the ages of 1 and 92 (and the fact that we don't wish a Merry Christmas to anyone who isn't then a "kid"). The author seems to think that newborn babies aren't kids, then suddenly when they hit their first birthday they are. Then, when they hit age 93, they're no longer a kid (but congrats to any 92 year olds out there – nevermind that you fought in World War II; you're still a kid today). It's an arbitrary and potentially ageist line to draw.
AFTER:
"And so the Nielsen ratings demographic / of people aged 18-49 /
It's a shame TV advertisers target you / since everything you watch is online."
Last Christmas – 1984
BEFORE
"Last Christmas I gave you my heart / The very next day, you gave it away /
This year, to save me from tears / I'll give it to someone special."
Okay, what's weird is that the narrator in this song isn't singing this to his/her NEW love – it's addressed to the person who apparently broke his/her heart the previous year. Also, what does the narrator mean "the very next day you gave it away" – did the ex try to sell the narrator's heart on the black market? Did they cheat on them on the 26th? And WHY is our narrator even talking to this jerk who ruined last year's Christmas? Shouldn't they he/she be more focused on spending time with – or FINDING – that new "someone special?" Move ON, narrator! Write a song to someone who matters to you NOW!
The whole thing comes across as an attempted Eff-You to an ex… because what's Christmas without revenge and spite?
AFTER:
"Last Christmas, I knew you were great / The very next day, I felt the same way /
This year, we both are still here / Because who else would I sing this song to?"
Simply Having a Wonderful Christmastime – 1979
BEFORE:
"The word is out / About the town /
To raise a glass / Ahhh, don't look down /
Siiiimply haaaaaving a Wonderful Christmastime! /
Siiiimply haaaaaving a Wonderful Christmastime!"
Wait, what? Don't look down??? Where am I that I'm suddenly elevated and shouldn't look down? How did I get here? What's in this glass?
AFTER:
"If you're afraid of heights / Maybe you should think /
A rooftop's not a great place / To have a a Christmas drink /
Siiiimply avoooiiiding a trip to the hospital! /
Siiiimply avoooiiiding a trip to the hospital!"
---
And so, dear PorchDrinkers, I've spoken in verse
To show flaws in lyrics that still could be worse
For I am no author or composer or poet
I'm just here for sarcasm; it's my sole purpose, I know it

I hope you've enjoyed this silly pop culture post
While spending your time with the ones you love most
And now that you've perused our site of fun and beer
I'll wish a Merry Christmas and a Happy New Year!
---