No Comments
Holiday Beers | PorchDrinking.com Explores Christmas Classics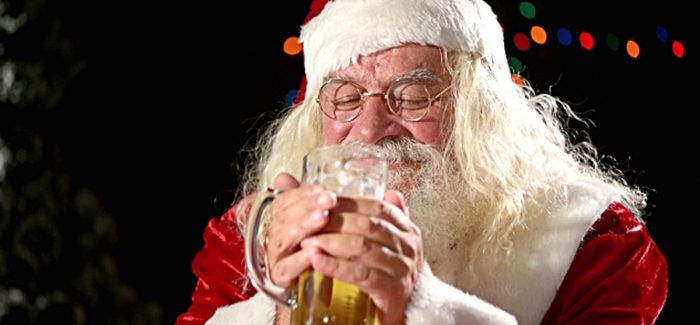 We at PorchDrinking.com thoroughly enjoy the Holidays, and the beer that comes with it. From Winter Warmers to Christmas Ales, there's something for everyone (even if they've been naughty). We have decided to showcase a different holiday beer each day the next couple of weeks. Some beers enjoy rich histories while some are new to the scene, but each one has a warm place in the heart of the writers who've chosen to showcase their favorites. Even better, for those writers "up north," the beer is keeping them warm as Jack Frost nips at their noses.
A Christmas Classic beer showcase will publish each day until we approach Christmas. Hopefully we can add to this list next year and in the years to come. And because the Holidays are all about over-doing it, we've also added a few extra goodies to your PorchDrinking stocking.
The Christmas Classics
This list is updated daily. Check out each showcase below to discover the stories behind each of these important brews.
1. Great Lakes Christmas Ale
2. Avery Brewing Old Jubilation Ale
3. Rahr & Sons Winter Warmer
4. St. Bernardus Christmas Ale
5. Sierra Nevada Brewing Celebration Fresh Hop IPA
6. 3 Freaks Brewery Lloyd Christmas Porter
7. Anchor Brewing Christmas Ale 2019
8. Deschutes Brewing Jubelale
9. New Belgium Brewing Foeder Frambozen
10. Triptych Brewing O Christmas Meme
11. Spoetzl Brewery Shiner Holiday Cheer
12. Brasserie Dupont Avec Les Bons Voeux
Other Holiday Goodies: Beers, Ciders, Calendars, Cooking and Games.
Cider: Pairing Stem Ciders with Your Perfect Holiday Celebration
Beer Lovers Christmas Gift Guide | Unwrap Something Unique This Year
Drinking Game: The Grinch | A Holiday Drinking Game for the Whole Family
Beervent Calendar | A How-To Guide
Cooking with Beer | Raspberry Cheesecake with WeldWerks Brewing's Raspberry Cheesecake Berliner
Beer for a Great Cause: Hailstorm Brewing & The Open Bottle | Santa's Cookies Milk & Cookies Stout and BBA Stout helps Chicago-area families in need

---