No Comments
Pairing Stem Ciders with Your Perfect Holiday Celebration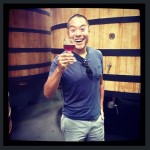 While putting out milk and cookies for Santa may have been enough to satisfy old Saint Nick back when we were kids, Santa of 2019 is likely looking for a little more variety. Much like the fact that there are more ways to prepare brussel sprouts than just blandly steaming them, or that there are more beer options than your boring old light Lagers, over the past 20-30 years the boozy beverage world has become more innovative, specialized and discerning.
This holiday season, whether your holiday guests are gluten-intolerant or just looking for a lighter boozy alternative to beer, Stem Ciders has some tremendous ciders to pair for those gathering around the menorah or rockin' around the Christmas tree this holiday season.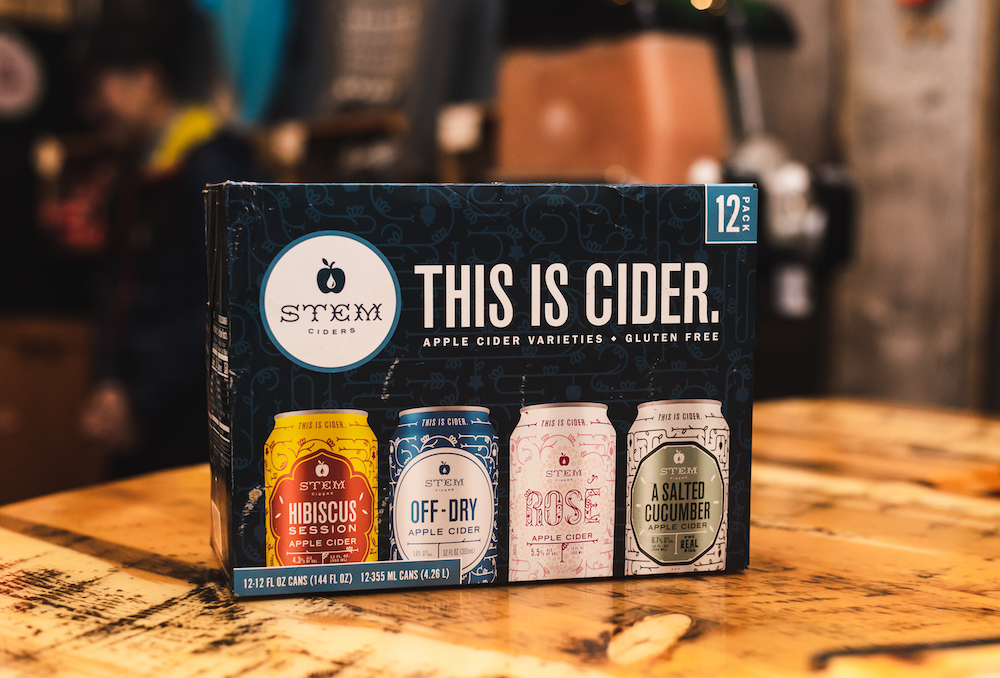 Real Dry: Why not kick off your day-off with a Cidermosa… it is vacation after all. While most of Stem's lineup is already a departure from the typical hard Ciders perpetuated by the Big Cider brands, Real Dry is just as the name suggests, a dry, easy-drinking Cider reminiscent of Champagne… now all you'll need is a little OJ and you can start off your holiday celebration with the ultimate Cidermosa.
Rosé: This wine cider blend perfectly captures the essence of a Rosé wine. Soft, slightly sweet, with subtle tannin influence, Rosé is the perfect way to convert the wine drinker seamlessly into the exciting world of Cider. As such this offering is the perfect pairing to kick-off a holiday feast.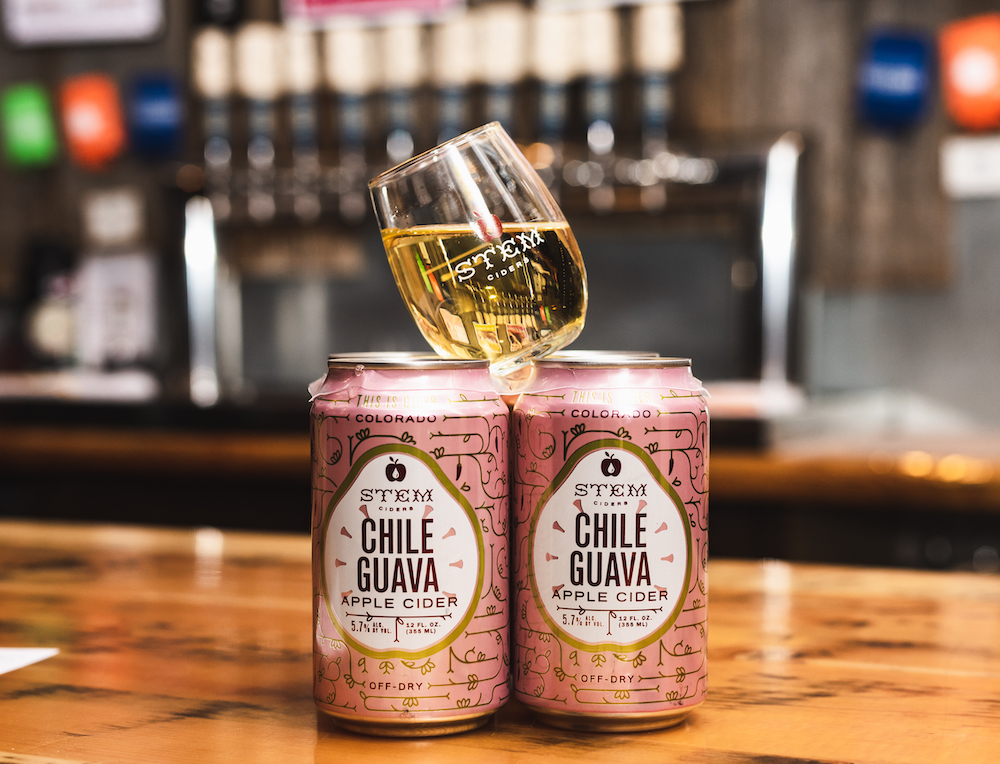 Chile Guava: While the flavor profile may seem a bit adventurous for some Chile Guava is one of the most innovative offerings from Stem to date. Bursting forth with tropical fruit and melon notes but rounding out with just a subtle dry heat on the finish, this expressive, yet balanced cider is the perfect complement to the Hispanic tradition of enjoying tamales over the holidays, or to pair with a sweet and savory combo of glazed spiral ham.
Hopped Apple Cider: Dry-hopped with Citra and Cascade hops, Stem's Hopped Apple Cider boasts beautiful floral elements that make this entry a surprising complement to both latkes and Christmas cookies. Pairing well with herbal savory flavors in potato latkes or sweeter flavors like lavender, cinnamon and sage, the hops serve as a flavor enhancer in both cases.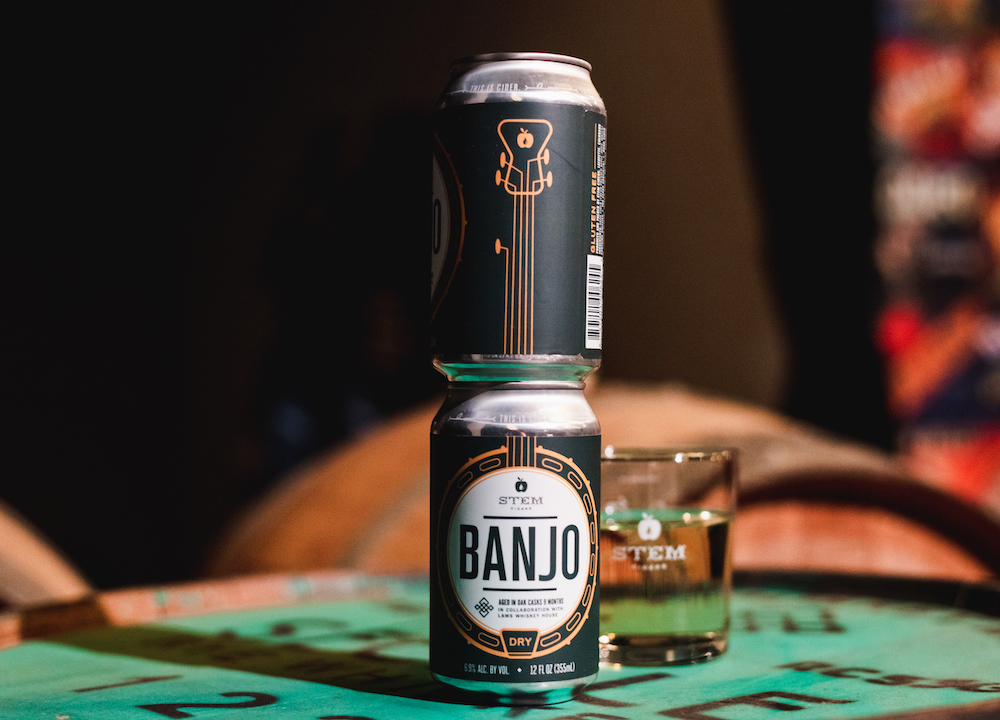 Banjo: By now the booze industry is no stranger to the art of barrel-aging, but barrel-aged Cider is still relatively innovative in practice. Partnering with local distiller Laws Whiskey House, Stem has created the ultimate showcase of vanilla oak forward flavors imparted by the barrel, built upon a foundation of a dry crisp cider. Pairing perfectly with caramelized flavors found in pies, and roasts Banjo can also help to close out your holiday feast as a light, but complex segue into the rest of the night's festivities.
Pommeau – Perhaps the most interesting in the current Stem lineup, tastes more like a port wine than an actual Cider. Opening with a rich butterscotch aroma, and giving way to a sweet, boozy, brandy-esque finish, Pommeau is what you can break out for Santa once the kids have gone to bed. This beautiful bottle also makes for a bit of a higher-end stocking stuffer for those with more refined tastes. Just beware, at 18% this sipper will ensure the big guy in the red suit calls a designated driver to finish his rounds.
In need of a last-minute gift for the cider fan in your life? Swing by your local liquor store in Colorado, California, Illinois, Kansas, Missouri, Nebraska, North Carolina, Oklahoma, Pennsylvania, Wisconsin, and grab some Stem Ciders to celebrate the holidays.
This has been a sponsored post on behalf of our friends at Stem Ciders
---