No Comments
Colorado's Elite Brands Named 2017 Craft Beer Wholesaler of the Year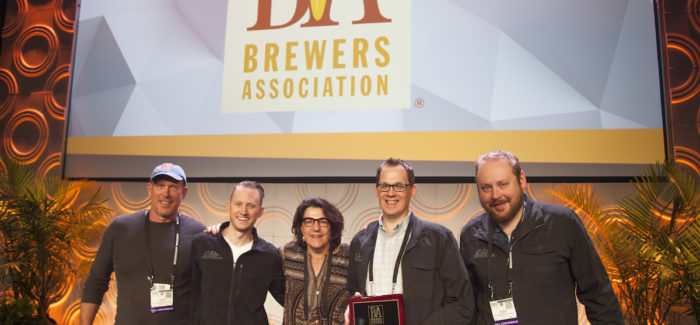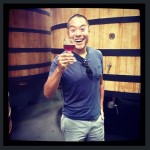 During this year's Craft Brewers Conference, held in Washington D.C., Colorado's own Elite Brands was recognized as the 2017 Craft Beer Wholesaler of the Year. Elite Brands, which has been in operation since 2003, earned the distinction over 59 other nominations, for excelling in the categories of: Distributor Commitment, Sales Planning/Execution, Building Craft Awareness, Quality, Capacity and Infrastructure, as well as Culture.
The Denver-based distributor has grown to service over 2,200 on and off premise accounts and carries a portfolio that includes the likes of Telluride Brewing, Epic Brewing, Elevation Beer, Crazy Mountain, Ballast Point, Green Flash, The Lost Abbey, AleSmith, The Bruery and Mike Hess Brewing just to name a few.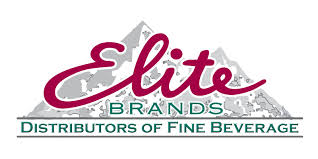 Elite has also bolstered their reputation by requiring their sales staff to become Beer Server certified through he Cicerone program and also providing the financial support to earn Cicerone and BJCP certifications. For the past 11 years, Elite has also hosted it's own beer trade show to showcase the 30+ brands they distribute within the state.
"The brewer-distributor relationship is a partnership, and it was clear from brewers that work with Elite, that they view them as a true partner," noted Brewers Association Chief Economist, Bart Watson.
We sat down with Elite Brands Owner and President Terry Cekola to find out more about this tremendous honor as well as a little more on Elite Brands.
PD: How did Elite Brands get it's start?
Cekola: I grew up working at my dad's distribution company in Michigan so I guess I have it in my blood! In 2003 I partnered with a local wine importer and took over his distribution side of the business.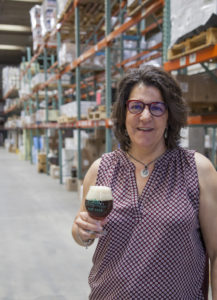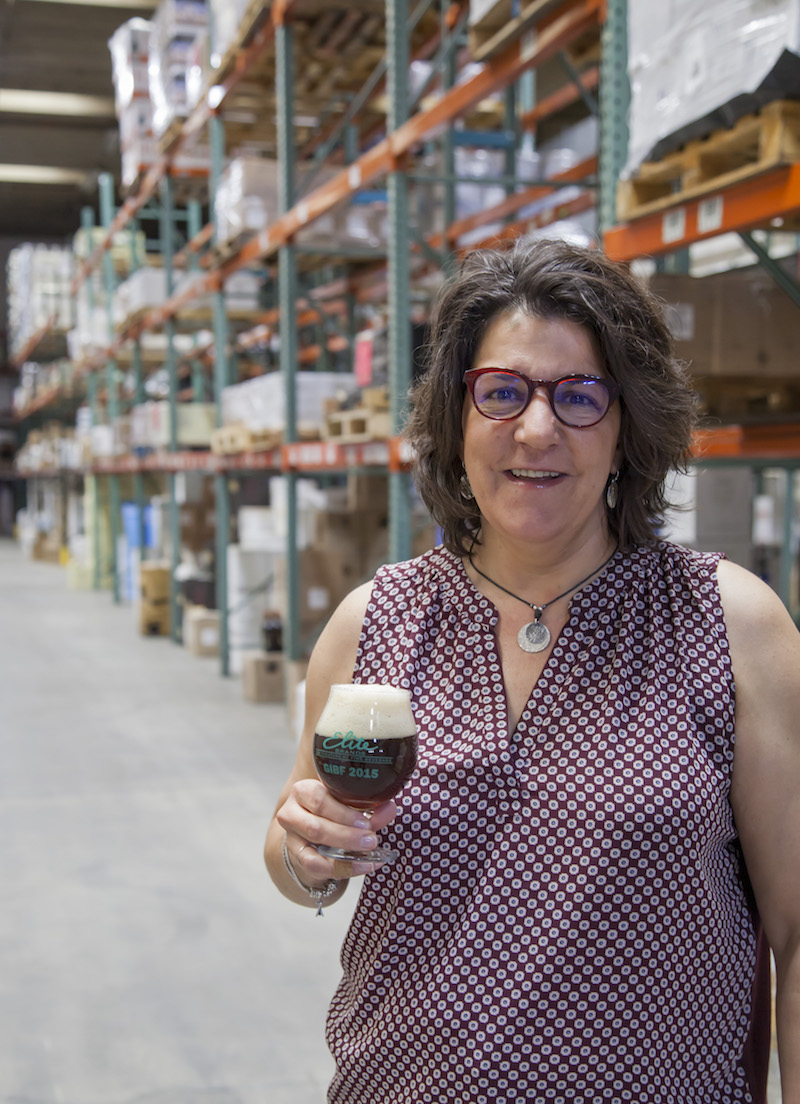 What inspired Elite to place such a focus on craft beer?
The main inspiration for focusing on craft beer was the desire and need for a craft distributor from our retail partners. Once we got involved in this side of the industry, we fell in love with the passion and people in craft beer! As the industry has grown and evolved over the years we continue to try and build relationships with the quality craft brands that our retail partners and Colorado consumers are asking for.
What does Elite look for when it comes to carrying certain brands of beer?
First and foremost, we look for partners who are making great beer! We know as the market has become more saturated, quality continues to play a key role in consumer decision making when purchasing a brand. We also like to work with passionate people who have a good plan and are enjoyable to work with!
Elite's recognition is a tremendous honor, how many other distributors were in the running?
We are so honored to receive such a prestigious award, especially for a company our size!   I'm not sure how many different companies were nominated this year but I know the award is driven by nominations from brewery members of the Brewers Association throughout the entire country.  We're grateful to be recognized and grateful for our retail partners, supplier partners, staff and all those that have been part of the Elite family over the years.
It was noted that Elite experienced a 21% growth this last year, what can be attributed to this increase?
The continued growth for Elite is really driven by 3 components; Dedication to customer service and always striving to do what is right; Our people, which includes an amazing team of passionate industry professionals; And our portfolio, which includes a great family of breweries from Colorado, the U.S. and the world, each of whom are delivering quality brands that sell.
You all place a tremendous amount of attention toward education, either through Cicerone training or providing educational catalogues for your accounts, what else can be done to better educate this industry?
The Elite culture accepts that education is not static, but a continuing process. This incorporates commitment to specific product education with updates on current local & national industry trends and events, as well as a dedication to evolving skill sets – be it sales, administration or operations. In turn, it is our role to bring continuing education to the retail and consumer communities through staff trainings, tastings and other community events.
What is the biggest problem this industry currently faces?
The sheer quantity of brands and selection in today's Colorado market has yielded a certain fatigue – in both retail buyers and consumers – from an overwhelming selection. The single largest challenge is superior quality coupled with a succinct, consistent brand identity and proposition.