christmasclassics Archives – PorchDrinking.com
December 11, 2019 | Mathew Powers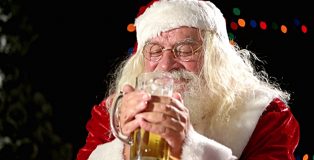 We at PorchDrinking.com thoroughly enjoy the Holidays, and the beer that comes with it. From Winter Warmers to Christmas Ales, there's something for everyone (even if they've been naughty). We have decided to showcase a different holiday beer each day the next couple of weeks. Some beers enjoy rich histories while some are new to the scene, but each one has a warm place in the heart of the writers who've chosen to showcase their favorites. Even better, for those writers "up north," the beer is keeping them warm as Jack Frost nips at their noses.
A Christmas Classic beer showcase will publish each day until we approach Christmas. Hopefully we can add to this list next year and in the years to come. And because the Holidays are all about over-doing it, we've also added a few extra goodies to your PorchDrinking stocking.
December 9, 2019 | David Nilsen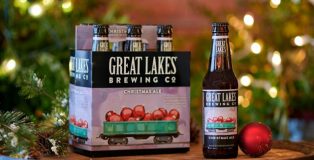 The annual release of Great Lakes Brewing Co.'s Christmas Ale is a big deal in Ohio, and that excitement extends all the way up to the man responsible for its creation.
"When I take a sip, it's like I'm wearing a sweater," says Pat Conway, co-founder of Great Lakes in Cleveland, Ohio.
His brewery first brewed Christmas Ale in 1992, but Conway is still like a kid on Christmas when asked about this celebrated holiday seasonal. The beer helped define the Christmas beer style for the early craft beer movement.