No Comments
Christmas Classics | St. Bernardus Christmas Ale
It's great that St. Nick takes care of the kids. But, for grown-ups, it's all about St. Bernardus. He doesn't need to send his elf for your shelf because his smiling face and festive hat adorn every bottle of St. Bernardus Christmas Ale. One sip of the exquisite Belgian beer will surely bring an abundance of holiday joy to any beer fan.
An Abridged History of St. Bernardus Brewery
The St. Bernardus brewery in Watou, Belgium, enjoys a splendid history that can ultimately be traced back to the early 19th century. In 1838, monks at the Saint-Sixtus-Abbey started brewing its Trappist Ales to generate income for the monastery. However, St. Sixtus decided in 1945 to limit its brewing, only producing enough for personal consumption and a few local sales. The monks instead developed a relationship with a cheese-making factory, giving them a license to brew with its acclaimed St. Sixtus yeast strain. Thus, in 1946, the cheese factory finished its metamorphosis into St. Bernardus Brewery and subsequently began brewing the Trappist beers.
However, in 1992, the monks decided it would be best to have its beer brewed solely at the monastery. As a result, the beers brewed in Watou since the early '90s are no longer St. Sixtus Trappist Ales. Technically, anyway. But most argue that the St. Bernardus beer closely resembles the St. Sixtus Trappist Ales with its signature yeast and elegance, and the brewery boasts that it still uses the same recipe for its renowned Abt 12 that was used in 1946.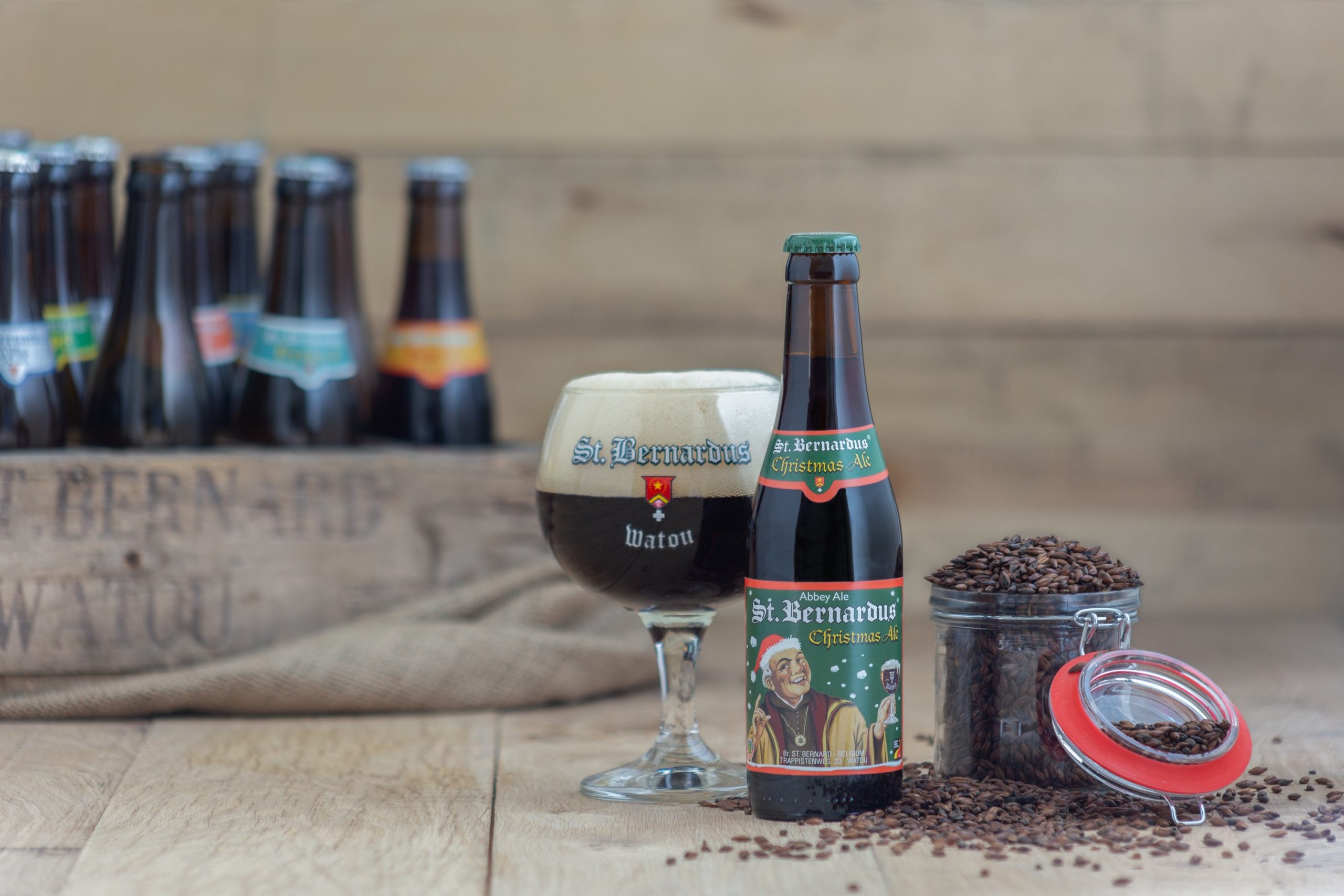 The Beer: St. Bernardus Christmas Ale
Belgian Strong Dark Ale (10% ABV)
The full-bodied, dark St. Bernardus Christmas Ale pours nearly jet black with a little reddish-hue, and the cream-colored frothy head is a gorgeous sight. The beer provides a gift to the drinker immediately with an ultra-pleasing aroma marked by its signature yeast and notes of cinnamon, nutmeg, cocoa and molasses. Flavors consist of big malt sweetness, dried fruit, dark chocolate, cinnamon, cloves, a touch of licorice and lovely soft spices on the finish. Moderate carbonation and mild hop bitterness help offset the sweetness allowing for magnificent balance. Additionally, the warming alcohol provides the perfect comfort for when the weather outside is frightening.
All in all, the beer is a sweet, intense, indulgent sipper that's suitable for long winter nights and pairing with robust holiday meals.

A Real Treat
If you really want to indulge and, maybe leave a little something special for Santa, make St. Bernardus Christmas Ale Brownies. The brewery provides the recipe on its website. And, when you make it, give me a call; I'll be right over.
Feature image courtesy of St. Bernardus Brewery with graphics provided by Larisa Koshkina from Pixabay
---