No Comments
What We're Cooking | Beer Broth Mussels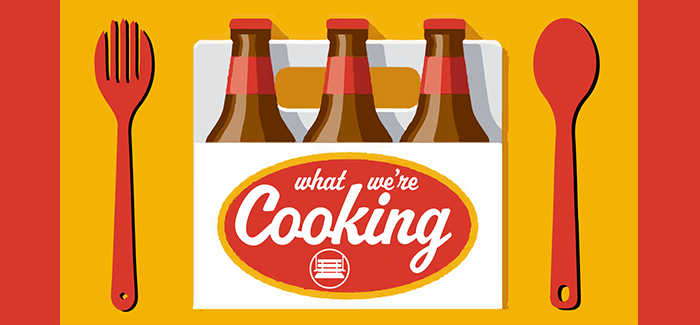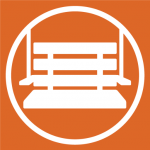 We know wine and mussels go hand-in-hand but have you considered beer? This week's recipe is provided by Rachel Morrison. Using an adapted recipe by The Spruce Eats, Rachel added some heat with jalapeño, serrano and even included leeks.
This dish is rich but not overpowering; it is well-balanced and spicy from the additional peppers added and the addition of Belgian beer cuts the heat nicely. This makes for a great appetizer to share with friends as it's unique and somewhat elevated, though very affordable because mussels are cheap!
Serving Size: 4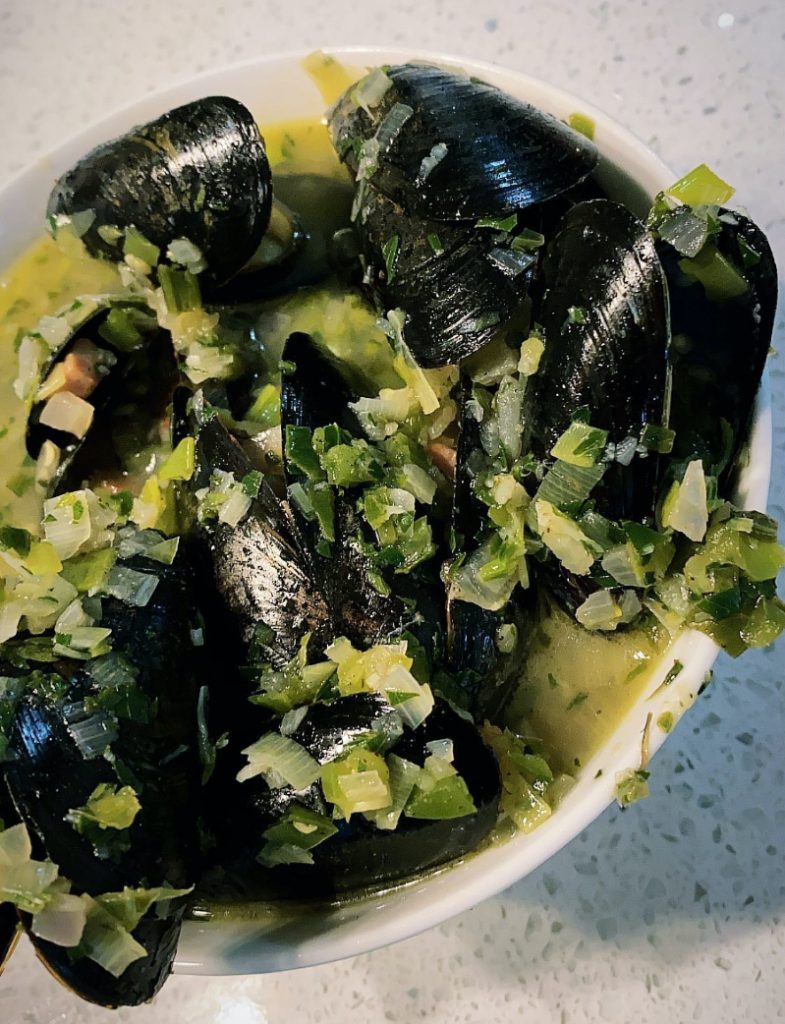 Ingredients
2 lbs mussels
2 tbsp extra virgin olive oil
2 tbsp unsalted butter
1 cup diced smoked country ham
1 tbsp minced garlic
1 shallot minced
1/2 of one leek, diced
1 diced jalapeño (keep or remove seeds based on preferred heat)
1 diced serrano pepper (keep or remove seeds based on preferred heat)
2 sprigs fresh thyme
1 12-oz bottle Belgian-style ale
1 tbsp chopped flat leaf parsley
1 tbsp shopped fresh tarragon
1 tbsp chopped fresh basil
1 lemon, juices
kosher salt
freshly ground black pepper
1 crusty baguette, for dipping
Instructions
Scrub mussels shells under cool water with a stiff-bristled brush. Remove byssus thread, which connects mussels to rocks in the water.
In a medium saucepan, heat oil and 1 tbsp of butter over medium heat. After the butter melts, add ham and cook for 5 minutes until crispy and fat has rendered.
Add garlic, shallot, thyme, jalapeño and serrano pepper, and cook for about 2 minutes.
Add mussels, stir to coat with the vegetables, cook for about 1 minute.
Add beer, cover the pan, and bring to a boil over medium-high heat. Reduce the heat and simmer for 8-10 min, until all mussels open. (Discard any that don't open).
Add parsley, tarragon, basil, lemon juice, and remaining butter. Toss to distribute the herbs and lemon juice and allow butter to melt. Season to taste with salt and pepper.
Using a slotted spoon, serve in a large bowl. Pour broth from the pan over the mussels, and serve with bread.
About the What We're Cooking Series
Beer, with all of its flavors and nuances, can enhance some of your favorite dishes. Many of us at PorchDrinking love to cook, so we've rounded up some of our favorite recipes featuring our favorite ingredient: beer.
From beer cheese fondue to easy porter brownies, each week we'll publish a new recipe for you to enjoy. Make sure to check back often to see our growing collection of recipes curated by PorchDrinking staff. Cheers!
---