No Comments
New Trail Brewing Company | Ascent Hazy Double IPA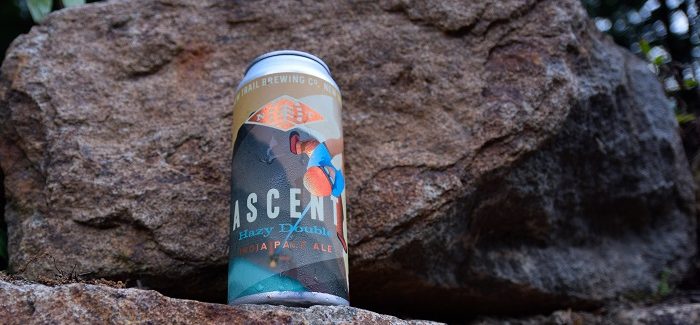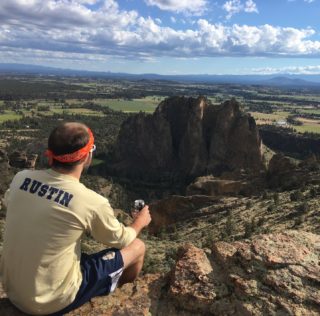 New Trail Brewing Company may be relatively new to the game, but they have created a strong portfolio that is already making waves throughout Pennsylvania. While they brew a range of styles, they continue to develop some fantastic IPAs. One of their newest creations being the big, bold and juicy Ascent Hazy Double IPA.
A Brewery on the Ascent
When Ascent is first poured into the glass, it explodes with an aroma of juicy citrus and mango notes. It looks the part of a New England IPA too with its hazy and vibrant appearance. It also holds a strong and frothy head on top.
This IPA is brewed with a variety of hops, which includes the classic Simcoe, fan-favorite Citra, and lesser-known but equally as succulent Cashmere. Combined, these all provide huge hop aromas that are released the moment the can is cracked. While various fruit flavors are mixed together to provide a juicy and flavorful beer, one specific fruit can be easily picked out: ripe peaches.
https://www.instagram.com/p/CA-YfeTjda4/
Although packed with bold, pungent flavors, this IPA never goes overboard with its fruity flavors. It just continues to be refreshing throughout drinking without any overly sweet, candy-like taste. Instead, the beer just tastes fresh and natural.
More Than Just Hops
What really takes Ascent to the top is its soft mouthfeel. The hops obviously create such bold and delicious flavors, but the malt profile is what holds it all together. With the use of wheat and oats, New Trail Ascent is both creamy and velvety. Again, they hit the right balance with this as well. It's just creamy enough without becoming too thick and filling. The addition of wheat and oats also plays into the haziness of the beer. Coming in at 9.3% ABV as well, Ascent doesn't come off as boozy but does hold sturdy.
With all the various IPAs New Trail Brewing Company has made since they've begun brewing, Ascent is proof they are at the top of their game and only trending upwards! After a day on the trails, New Trail Ascent is a tasty choice to unwind with.
---