No Comments
Ultimate 6er | Beers and Books for Summer Reading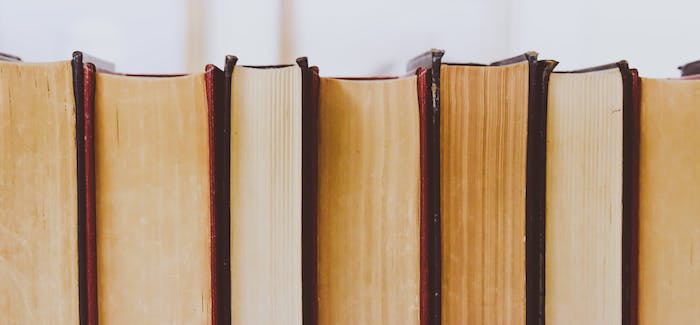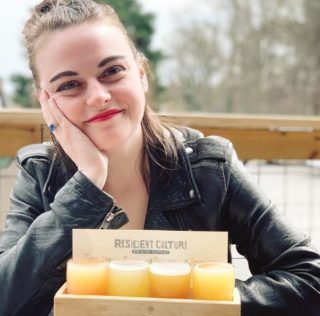 In recent years, books written by comedians about their own lives have become extremely popular. From Amy Poehler's Yes Please to Mindy Kaling's Is Everyone Hanging Out Without Me?, these books of essays blend humor, life lessons, and important experiences into a relatively quick read. With shelter in place orders still set in place, what better way to spend your time than with a delicious beer and an entertaining book?
The below books are focused on those of BIPOC authors; you can find your local Black-owned bookstore here to support Black-owned businesses!
Phoebe Robinson | You Can't Touch My Hair: And Other Things I Have to Explain
https://www.instagram.com/p/CBn-tZpHB6B
Stats: 4.5% ABV, can also be enjoyed while watching or listening to 2 Dope Queens
The latest in Revolution's "Freedom of" line, the Freedom of Expression is a refreshing Session Sour with strawberry and rhubarb. The perfect amount of tart, it's a great summer beer to open up while reading a new book. Phoebe Robinson, a comedian known for her acerbic wit and an ability to describe anything with hilarity, is the epitome of Freedom of Expression. You Can't Touch My Hair is a wonderful compilation of essays about her experiences as a Black woman in America, and if you follow her on Instagram, you'll learn a lot, both about social justice and Bono from U2.
---
Ali Wong | Dear Girls: Intimate Tales, Untold Secrets & Advice for Living Your Best Life
https://www.instagram.com/p/BuuIW7AH_7C
Stats: 6% ABV, not named after "Baby Cobra"
The Cobra Nerde, a Wild Ale from Marz Community Brewing Co., is complex and full of unique flavors, including green coffee, peach, and tangerine. There are also notes of jalapeños, citrus rind, and fresh fruit. Much like this beer, Dear Girls from Ali Wong hits you right away. Addressed to her daughters, she offers unfiltered wisdom on a wide range of topics, from marriage to being a female working in comedy.
---
Trevor Noah | Born A Crime: Stories from a South African Childhood
https://www.instagram.com/p/B6bA63Ll0P4
Stats: 8% ABV, feel free to drink Daily
A Double IPA out of Illuminated Brew Works, Treasure Bath is refreshing and interesting. With pineapple, mango, red current, and raspberry, as well as Rakau and Mandarina Bavaria hops, it is unlike many DIPA's on the market. This is also what you get with Trevor Noah's Born A Crime. Many do not have the opportunity to hear from someone who grew up mixed during the apartheid era; Noah's memoir grants readers the opportunity to do so, all while infusing the humor that he brings as the host of The Daily Show.
---
Issa Rae | The Misadventures of Awkward Black Girl
https://www.instagram.com/p/B9H1HeYoMcq
Stats: 4.5% ABV, may help you feel less Insecure
The Bel Air Sour from Brooklyn Brewery is a year-round delight. A Sour Ale with tropical fruit, the tart finish is the perfect ending to the crispness of the beer. Named after Issa Rae's web series, The Misadventures of Awkward Black Girl is a book you can pick up at any point and find joy in Rae's life. Witty and self-deprecating, you'll find yourself coming back for more, just like you will the Bel Air Sour.
---
W. Kamau Bell | The Awkward Thoughts of W. Kamau Bell
https://www.instagram.com/p/Bx8JxaBJe25
Stats: 7.7% ABV, zero confirmation that Denzel Washington has had this beer
Rise of the Angels, a Double IPA from 18th Street Brewery, is a beer you can count on to be good. Brewed with Warrior, Amarillo, and Falconer's Flight hops and finished with grapefruit, it is a solid flagship beer. Similarly, W. Kamau Bell's Awkward Thoughts should be a flagship for essay collections. Equal parts hilarious and informative, Bell tackles aspects of being Black that everyone should spend time learning about, ideally with a Rise of the Angels in hand.
---
Samantha Irby | We Are Never Meeting in Real Life
https://www.instagram.com/p/CByWmNlJdKG
Stats: 6.8% ABV, evil cat not included
Whirlycaster, a Sour IPA from Roaring Table Brewing Co., is as interesting as Samantha Irby. A raw, unboiled ale that was brewed with blackberries, peaches, milk sugar, vanilla and hibiscus and then dry-hopped with Mosaic, you know it's good right from the first sip. The beer then just continues to grow on you, much like Irby's We Are Never Meeting in Real Life. With frank, yet somehow comedic, discussions on mental health, chronic pain, and parental death, this book just keeps you wanting more. Fortunately, you can check out her other books Meaty; New Year, Same Trash; and Wow, No Thank You.
* * * * *
Reading is the best way to hear from different voices and to learn about new things. Actively looking for books written by BIPOC authors is a great start, whether it be a book of essays, science fiction, a biography, a classic, or nonfiction. The above books offer a variety of voices that deserve to be heard, while also making anyone who reads their work laugh. 
Additionally, in the coming weeks, Weathered Souls' Black Is Beautiful collaborative effort will be coming out across the country through many breweries. Find out which of your local breweries will be brewing this stout and pair it up with any of the books listed above!
---