No Comments
SchillingBridge Brewing Co. | Irish Coffee Chocolate Stout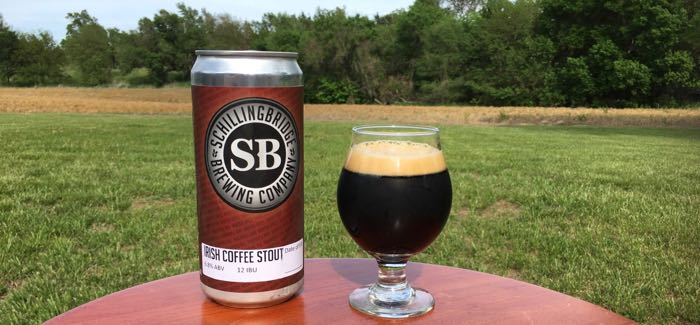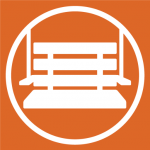 The pandemic reminded us about the importance of supporting small, local and family-owned businesses. SchillingBridge is a family-run operation that claims to be the nation's first farm winery/microbrewery. They are located in Pawnee City, NE, a small town less than 10 miles north of the Kansas border.
In 2014, SchillingBridge Cork and Tap House opened in Lincoln, NE. Here, beer and farm-to-table food take the lead. While their wine and cider are available, you will definitely want one of their beers to pair with their hearty food.
The Irish Coffee Chocolate Stout is a seasonal beer that was introduced in 2017. This stout has an ABV of 6.8% and 12 IBUs. It pours black in color with a tan head. You will smell vanilla and taste that vanilla along with cream for a silky mouthfeel.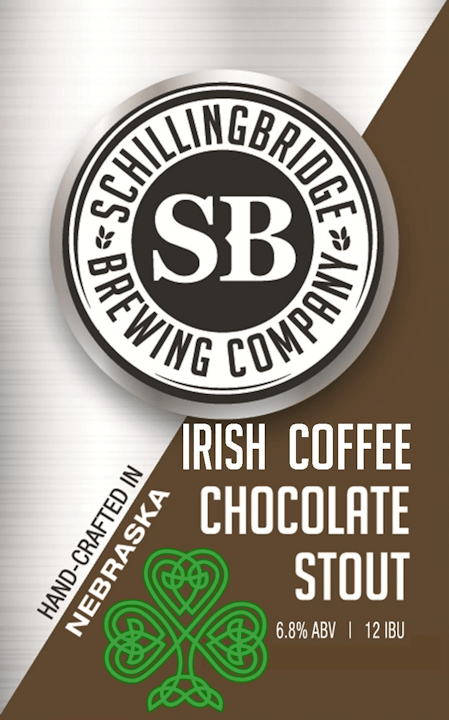 Nebraska wines are often very sweet and SchillingBridge beers also lean toward the sweet side. But what makes this beer stand out is how it is well-balanced in flavor: It is both dry and sweet. Overall, this is an accessible Stout that is worth trying.
---