No Comments
Top 10 Vegetarian Friendly Breweries and Brewpubs Across America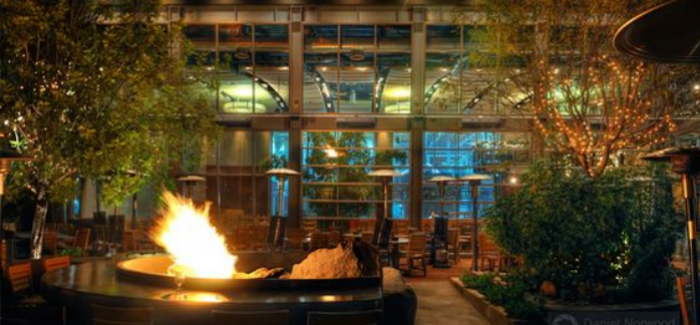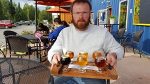 My wife and I recently reached our milestone of traveling to all 50 states, ensuring we visit the local brewery in each of the places that we visit. While I am an avid meat eater, my wife is vegetarian. So, the places we choose to eat during our travels had to be well researched in advance to ensure they have a vegetarian menu that met the expectations of my wife, who can be quite a picky eater. Luckily, nowadays, that isn't hard. Many breweries and brewpubs offer at least one vegetarian option on their menu, to various degrees of success and creativity.
Fifty states and 300 breweries, taprooms, and brewpubs later, I've compiled a list of 10 breweries that offer a wide range of vegetarian or vegan options that are both creative and memorable. These are not the only places we visited that had great vegetarian menus, but places that remained in the memories of our cross country travels as having great food, great service, and most importantly, great beer!
THE LIST
The first brewpub on this list is a no-brainer when it comes to vegetarian friendly food. Their entire menu is vegan! The food menu takes a classic approach to brewpub comfort food and utilizes vegan substitutions in place of the meat. If you are a carnivore, don't let this be a reason for you not to visit. The beer is excellent (their Joe Daddy Imperial Coffee Stout is one of my favorite coffee beers of all time) and the food preparations are so packed with flavor, you'll forget your not eating meat. Try the "giant, as big as your head pretzel" and buffalo mac and cheezy sauce and pair it with their flagship beer, a Southy Bitch Slap, an Irish Red Ale.
https://www.instagram.com/p/BrDpSONnuQc/
Alaska might not be a state that immediately comes to mind when you think of places that are vegetarian friendly. It's true that Alaskans eat a lot of red meat and fish, but if you find yourself heading north on the Alaskan Highway towards Denali National Park or Fairbanks, you'd best not miss a stop in the small, quirky outpost of Talkeetna. Denali Brewery and Brewpub serves up quite a lot of meat options, but if you're vegetarian (heck, even if you're NOT), it is well advised you get their house made veggie burger. They use garbanzo beans as the base for texture, but pack it full of panko bread crumbs, tahini, rice, and spices. Pair it with the smoked provolone wedges,  sweet potato fries, and a Denali Gold Kolsch, for a hearty, full flavored vegetarian meal.
https://www.instagram.com/p/BokldYnFUYE/?taken-by=denalibrewing
A south Florida staple for the craft beer enthusiast, Funky Buddha has great, creative beers, a ridiculously large taproom and pretty great food, lots of which is friendly to vegetarians. Load up on eggplant fries, spent grain pretzels, yucca tots, and fried pickles as appetizers. They also offer a beer buttered grilled cheese or a roasted portabella stack sandwich if you want the full meal. Funky Buddha is well know in the area for their unique brews, and their beer list is constantly changing, but always has a variety of styles and always great.
https://www.instagram.com/p/BpFtAmwHbTp/
Self-proclaimed as the "smallest brewpub" in America at 1,413 square feet, Cloud 9 Brewery in Boise is also the only certified organic brewery in the state of Idaho. There is a lot to love here. The environment is warm and cozy, even if it is located in an unassuming strip mall in Boise's north end. The beet street tacos pair nicely with their kale caesar salad. If you're looking for something heartier, the mac and cheese with roasted vegetables was very popular during our visit. While not always on the menu, Cloud 9 had a special tapping of a Pale Ale they brewed using organic hops from local resident's gardens, all thrown together in the boil. It was an incredibly fresh and delicious. If you're not lucky enough to try this very unique, very local option, their year round Salted Caramel Stout is a great dessert beer.
Milwaukee is an incredibly underrated city, and I could write on all the awesome breweries, cocktail joints, and neighborhood dive bars to fill a book of booze. City Lights Brewery is pretty new to the Milwaukee beer scene, but is definitely a stand out. Located in the historical Milwaukee Gaslight Company factory just on the outskirts of town, your vegetarian entree and craft brew also comes with a bit of Milwaukee history.
It's Wisconsin, so it would be a true shame not to order the cheesecurds. If you're with your vegan friend, suggest the vegetarian chicken wings, made from a protein found in mushrooms, and the home-made vegan burger. My personal recommendation is to order the grilled cheese soaked in their Amber Ale because I don't have to explain it to you how awesome that sounds. It tastes just as good. It does come with bacon, but they can easily make it vegetarian upon request.
Several other comfort food options are available that are vegetarian, so it is possible to forgo meat in the land of cheese and sausage. The beer offerings change seasonally, but they have a solid offering of staples that do not disappoint.
https://www.instagram.com/p/BtOiy4_nZ4u/
It's not hard to find vegetarian friendly places in Portland, whether brewpubs or otherwise. However, during our beercation around Portland, we found Hopworks Urban Brewery to not only be welcoming to non meat eaters, but the fact they are focused on organic food and beer and have also earned the prestigious (and rare) title of being a Certified B Corporation, earns them a recommendation on this list. House made veggie burgers, abundance of green toppings for house made pizza, and of course, kale chips, should make this a stop for any vegetarian beer lover on their visit to the city that keeps things weird.
https://www.instagram.com/p/BtmiUxfoz9P/
Personally, I don't think there any other brewpubs quite like Stone's Brewery and World Garden. Out of the 300 brewery taprooms and brewpubs I have been to in the United States, this is hands down my favorite. They have two locations (I've been to both)  in the San Diego area, but I suggest making the trek to the location in Escondido. There is nothing like walking around their beautiful gardens, beer in hand, or sitting with in a lawn chair next to the small stream that traverses the gardens.
The space is incredibly large, and there are several options, both inside and out, to enjoy a carefully prepared meal to complement Stone's amazing lineup of beers. Our trip to Stone coincided with a special menu for "Meatless Mondays" along with their regular offerings, but since then they have incorporated a plentiful amount of healthy, vegetarian options in their all day menu.
The menu changes frequently based on availability of local produce and ingredients. The beer cheese soup made with Stone's Ruination Double IPA was the best beer cheese soup I've ever had (and I used to live in Wisconsin) so if they are lucky enough to bring that back when you visit, take full advantage of the rarity. It goes without saying, you'll have no problem finding a good Stone beer available to complement your meatless meal.
If you find yourself in Texas' infamous border city, you'll discover a city in the midst of revitalizing their historic downtown and building upon it's once non existent craft beer scene. One of the key players in the El Paso craft beer boom is Ode Brewing Company, "brewing border brew for El Paso by El Paso." They have a beautiful taproom on the western edge of the city, a stone's throw away from the Mexico border.
If you looking to day drink, getting their during their happy hour will get you $3 pints and half off appetizers. Vegetarian fare is abundant in thoughtful and flavorful combinations. For a light meal, the buffalo cauliflower and mushroom tacos will hit the spot, paired with their signature La Gringa American Blonde Ale. If you need comfort food,The chilaquiles verdes is great paired with their house fries and mac and cheese. They also have a house made black bean burger if you want the classic burger and fries. Heavy meal? Get some heavy beer. I recommend pairing this with the Dr. Green Thumbs West Coast IPA or their Juicy J East Coast Pale Ale.
https://www.instagram.com/p/BstId9Rh-w5/
It's not hard to find good TexMex in Santa Fe. But Blue Corn Cafe and Brewery stands out for adding some solid house brewed ales to their vegetarian friendly menu. They have also been around for over 20 years, so they know what they are doing. Tempura zucchini fries (because zucchini is healthy) is a good place to start. Pair that with their 40K Honey Wheat Ale made with New Mexico local honey.  Ready for the 2nd course? Rellanos. Green chilies stuffed with local asedero cheese, and then deep fried. That's pretty New Mexico for a non meat eater. Sure, everything here may be deep friend, but who cares. Several of their other New Mexican entrees can be made vegetarian as well if you want something less deep fried.
https://www.instagram.com/p/BfJ3ZGaBEdW/
This brewery was on Always Sunny in Philadelphia, they have great beer, and have killer pizza. Pretty much a no-brainer. They have french fries. Lots of different types. And cauliflower bites. Don't want pizza? Get the house made vegan burger. Want pizza? The combinations are plentiful for the vegetarian. Check out the pizza below they recently served for Valentine's Day. Pretty sure you would eat it too, carnivore. Bonus- the taproom is pretty cool. It's very large, open, and was a former firehouse.
https://www.instagram.com/p/Bt3qxL7DTA_/
Feature image courtesy of Stone Brewing. 
---