No Comments
Athletic Brewing Co. | Upside Dawn Golden Ale & Run Wild IPA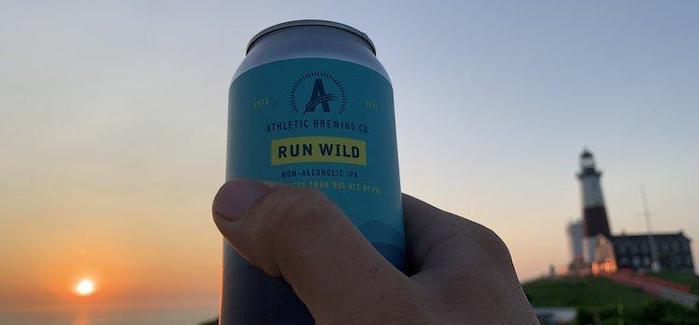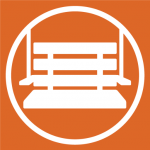 Have you set a New Year's resolution? Are you participating in #DryJanuary? If so, Athletic Brewing Co. out of Stratford, CT, has you covered. As the first non-alcoholic beer taproom in the country, they have a great line up of options that are both low in calories and contain less than 0.5% ABV. Whether you are a "hop head" and love IPAs or if you are a more malt-focused beer drinker, they have you covered.

Founded by Bill Shufelt in 2018, Athletic Brewing Co.'s goal is to "offer more non-alcoholic beer variety than the world has ever known." With year-round, seasonal and limited releases, they are already shaking up the NA craft beer scene. Athletic Brewing offers two year-round beer: Run Wild IPA and Upside Dawn Golden Ale. Other styles in their lineup include a light copper ale, a seasonal brown and even a coffee stout brewed in collaboration with Rise Brewing Co.
Traditionally, non-alcoholic beers are created by macro breweries by removing the alcohol from a regular beer. There are several ways to do this; the most common is to boil the alcohol off or filter it out. Both of these methods diminish the aromatics and flavor of the beer. Because non-alcoholic beers have traditionally been brewed by macro breweries whose target audience is looking for that light and simple taste, these options worked well enough. Over the past two decades, the craft beer scene has boomed, and there is now a greater appreciation for dynamic beers. This craving for complex flavors made the difference between a craft beer and a non-alcoholic beer only that more evident, leaving craft beer fans wanting.
View this post on Instagram
After giving up alcohol before his wedding, Shufelt became all too aware of the lack of quality non-alcoholic options available. He eventually partnered up with experienced brewer John Walker and together, the vision for Athletic Brewing was born. After hundreds and hundreds of trial brews on their homebrew system, they finally developed a new way to produce high quality, fully fermented and conditioned craft non-alcoholic beers.
The first of their year-round offerings is Upside Dawn Golden Ale. Offered in 12 oz six-packs with less than 0.5% ABV and only 50 calories, this is an excellent option for easy drinking. When poured into a glass, this beer is super bright, completely clear and light gold color. Its thin layer of tiny bubbles lingers and creates a satisfying ring around the edge of the glass. The description on their website notes the subtle aroma of floral and earthy notes. The flavor most certainly kicks up the subtle aromatics with notable wildflower honey and toast characters. Upside Dawn Golden Ale is brewed with "premium organic malts from the US and Germany along with a combination of English and traditional American hops." Winner of the silver medal in 2020 Best of Craft Beer Awards, Upside Dawn is genuinely a great non-alcoholic, low-calorie option in line with classic golden ales.
View this post on Instagram
Run Wild, Athletic Brewing Co.'s other year-round offering and winner of multiple awards, is the "ultimate sessionable IPA." Run Wild is primarily gold in color with a touch of orange. It is bright and clear with a thick head of off-white foam that holds steady. It is immediately reminiscent of a well-made west coast style IPA. Thanks to the blend of five different Northwest hops and premium malts, Run Wild is well balanced with notes of citrus, honey and a very approachable bitterness. It is light and crisp. The thick foam from the natural conditioning gives it a very smooth mouthfeel and finish. With only 70 calories and 14 grams of carbs, Run Wild is an ideal pairing for a long run or a meal of spicy chicken wings–see the recipe for "healthier" wings on Athletic Brewing Co.'s website.
View this post on Instagram
Not only are Athletic Brewing Co.'s beers low in calories, according to their website, they "have been tested to have significant amounts of calcium, potassium, magnesium, fiber and other vitamins." Their beers are also naturally hydrating and full of electrolytes. Following their love of the outdoors and active living, Athletic Brewing Co. donates 2% of all sales to various non-profits working to promote and protect multiple trails and parks. A few months ago, their team made a day of giving back by helping rebuild paths on the Appalachian Mountain Club's trails. Not only do these beers make you feel good, but they also do good. Although their taproom is currently closed, all of Athletic Brewing Co.'s current offerings are available for curbside pick-up or shipping through their website.
Feature image photo credit by Athletic Brewing Co.
---