No Comments
21st Amendment & CLS Hop Farms | Close Encounters of the Hop Kind DIPA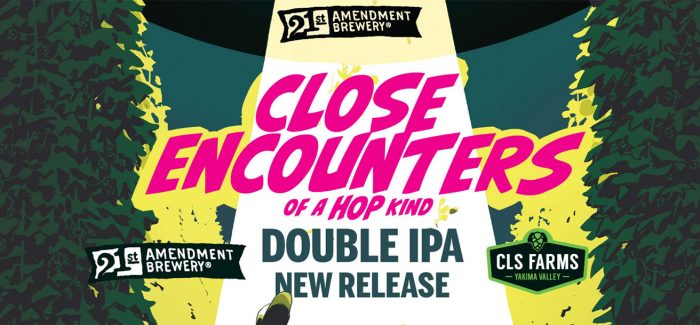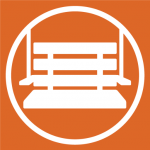 21st Amendment recently released their Imperial IPA collaboration with family-owned hop farm, CLS Farms. Close Encounters of the Hop Kind is a Double IPA using some of the new and innovative hops coming out of Yakima Valley. Eric Desmarais, co-founder of CLS, was on hand at a recent event to walk people through the process that brewers go through to chose certain hops. Using El Dorado, Cashmere, Zappa, and their new CLS-X14 as examples for what different hops evoke and express.
All about the Hops
While El Dorado and Cashmere have been around the brewing world for quite a while the other two were interesting to explore. The CLS-X14 is still in it's infancy and not expressing much, the subtle hop gives bright and citrusy tones. The Zappa Hop, name fully approved by the Frank Zappa family foundation, is a full Neomexicanus hop. A hop that has been growing fully wild in New Mexico and now bred by CLS in Yakima, and according to Desmarais can get by with up to 20% less water than some of his other Hop variants. With climate change looming over every industry, it may be the way hops start to trend towards.
There is such a dependent relationship between hop farm and brewery. Shelley Desmarais, Co-Owner of CLS Farms knows that although hops are a backbone of beer, there is much more to it. "Close Encounters goes well beyond just a beer name," she says. "Our communities of hop farmers and brewers are full of close connections, and we tell our stories best through exciting collaborations such as this one."
Encountering this DIPA
This beer is a limited release but will be made available in 16 ounce cans in most distribution areas of 21st Amendment. At 8.5%, this DIPA drinks counter to it's ABV. Smooth and subtle, it doesn't demolish your tastebuds like some other highly hopped beers. A strong plum and stone fruit nose, with an undertone of deep dankness. While sipping you get a strong sense of being 8 years old and opening after school grape juice treat and turning on your favorite show.  For lovers of Science Fiction this name will definitely give you a pun chuckle.
Feature image by 21st Amendment Brewery
---