No Comments
Event Preview | Oskar Blues Southern Hemisphere Hop Fest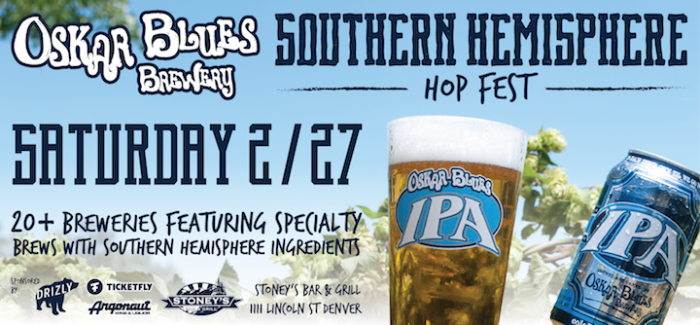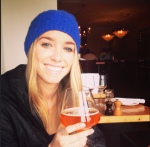 Want to Win Tickets to Saturday's Southern Hemisphere Hop Fest? – scroll to bottom for details.

Ah, February. When the air is warm, the days are long, and the hop harvest is almost ready… in the Southern Hemisphere, that is! While it may be a chilly winter in Colorado right now, it's summertime in Australia and New Zealand.
The yearly harvests of Northern Hemisphere hops (think Washington, Germany, Idaho, Oregon) were picked months ago, but hop farms in the Southern Hemisphere are gearing up for their own harvesting season. Three Southern Hemisphere regions in particular are prime spots for hop growing because of their location in relation to the equator, according to Tim Matthews, head of brewing operations for Oskar Blues Brewing.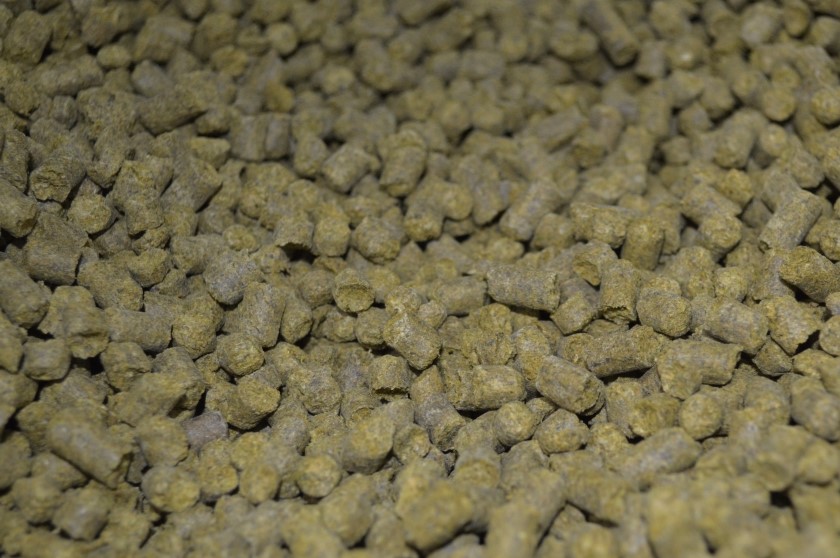 Beer fanatics know that if it's one thing Oskar Blues does best (well, besides its awesome cans), it's creating hop forward beer. Dale's Pale Ale, Deviant Dales, Gubna, G'Knight and Pinner are all top of the line hoppy offerings that sets OB apart from many breweries. However, one flagship style that OB lacked prior to August of last year was an India Pale Ale; and with that, plans for an Oskar Blue's IPA were set in motion. But how do you find a way to make a hoppy beer diverse enough to distinguish itself from all the rest of the IPAs already flooding the market? Seems akin to trying to buy a birthday gift for that friend that already has everything!
Before getting into the OB IPA, it's important to mention the rising popularity and demand of IPAs and hop-forward beers in the U.S. That rise in popularity also means Northern Hemisphere hops have become a commodity and are now harder to come by for American brewers. So now breweries like Oskar Blues, have begun to look to other regions to maintain their supply of hops. Enter, the rise of the Southern Hemisphere hops stemming from areas like South Africa, New Zealand, and Australia. Two breweries that have been on the forefront of utilizing Southern Hemisphere hops are California's Firestone Walker and Sierra Nevada breweries. According to Sierra Nevada, more than 90% of the world's hop harvest occurs in a little over a month window, between August 31 and October 3, but with Southern Hemisphere hops, that harvest season comes in February/March.
I had the chance to sit down with Tim and the brewery's Event Marketing Coordinator Alli Menor at the Tasty Weasel to discuss their inaugural event, Southern Hemisphere Hop Festival, which will focus exclusively on that remaining 10% of the globe's hops. Alli emphasized that there are not a lot of specialty beer festivals like this out there at the moment. While GABF is a whirlwind of fun, imagine a more intimate gathering of hop fans coming together to celebrate a certain region's contribution to the beer scene. In wanting to promote their new Oskar Blues IPA, Oskar Blues Southern Hemisphere Hop Festival will feature beers exclusively made with hop varieties from South Africa, New Zealand, Australia. Oskar Blues and about twenty Colorado craft breweries have signed on to pour one or two different types of Southern Hemisphere hop-centric beers at Stoney's Bar & Grill in Denver on Saturday, February 27th. This awesome event will be sponsored by Drizly, Argonaut and TicketFly.
As an added bonus, Drizly, the on-demand alcohol delivery service that delivers beer to your doorstep in under an hour's time, will also provide free delivery on any Colorado based orders which include Oskar Blues IPA the week leading up to the festival, as well as the week after.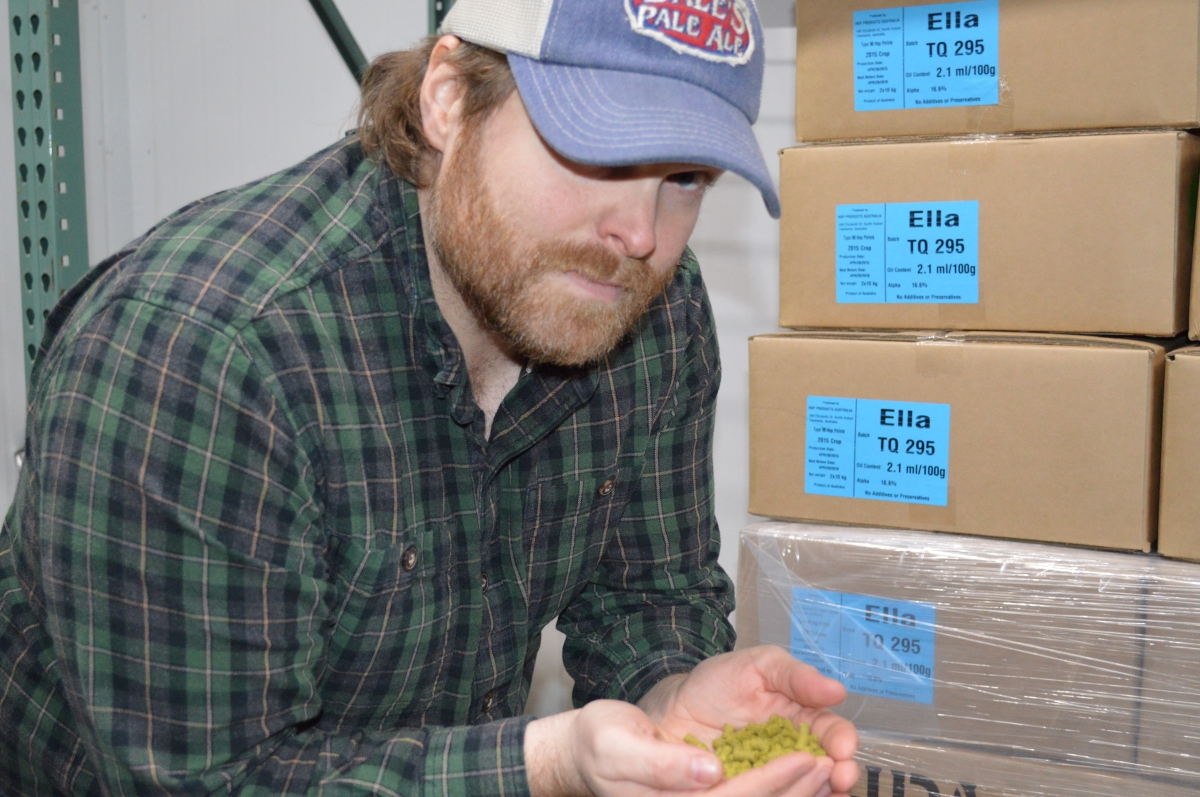 The popularity of New Zealand hops took off before its Australian counterpart, which makes a hop variety like Nelson Sauvin (the hop that put the Southern Hemisphere on the map) a little harder to come by. Conversely, brewers have more opportunities to acquire more widely-available Australian hops. Aussie hops are known for their juiciness and aggressive bitterness, while New Zealand hops are more herbaceous and spicy. South African hops are more subtle and clean, with notes of lychee and vanilla.
Tim mentioned that Oskar Blues wanted to do something different than the hop profile than their uber-bitter offering in G'Knight. Given the shortage of American-grown hops on the market, Oskar Blues traveled across the world to learn more about hops of the Southern Hemisphere in its quest to diversify and find the star ingredients for their new IPA. The end result was an American-style IPA brewed with six different Australian hop varietals. While Tim has been messing around with Australian-grown Galaxy hops ,with its honeydew melon and strawberry characteristics for a couple of years now, creating the IPA was the first time OB incorporated Southern Hemisphere hops into a large-scale production beer. The finished product is a citrusy, piney and berry-forward IPA. The beer's grain bill includes English Caramalt and red wheat, which help round out the beer.
Clocking in at 6.43% ABV and 70 IBUs, it features all-Australian hop lineup: Vic's Secret, with its passionfruit and pineapple notes; Ella, which is more on the floral, spicy melon end orangey Galaxy, tangerine-esque Summer; clove-like and grassy Topaz; and last but not least, Tim's favorite Australian hop, Enigma, with its juicy raspberry profile.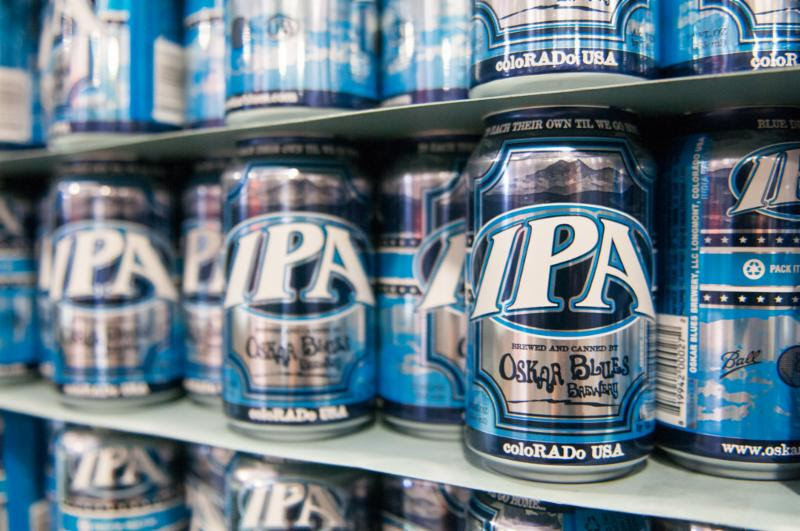 Incorporating Australian hops into their new IPA can be difficult, because according to Tim, "hops and yeast don't always work well together. Southern Hemisphere hops, especially newer Australian varieties, appear to have a substance more suited to interact with fermentation that creates a layered depth of hop character; comparatively more than some American varieties and most European varieties. This is found more intensely with Brettanomyces fermentation."
The coolest element of this event though, is the fact that Oskar Blues sourced all of the hops from Down Under then provided those hops to the multitude of breweries participating in the event. Tim recalled that East Denver's Comrade Brewing Company in particular, reached out to them expressing its hardship in sourcing Southern Hemisphere hops and asked the brewery to help them.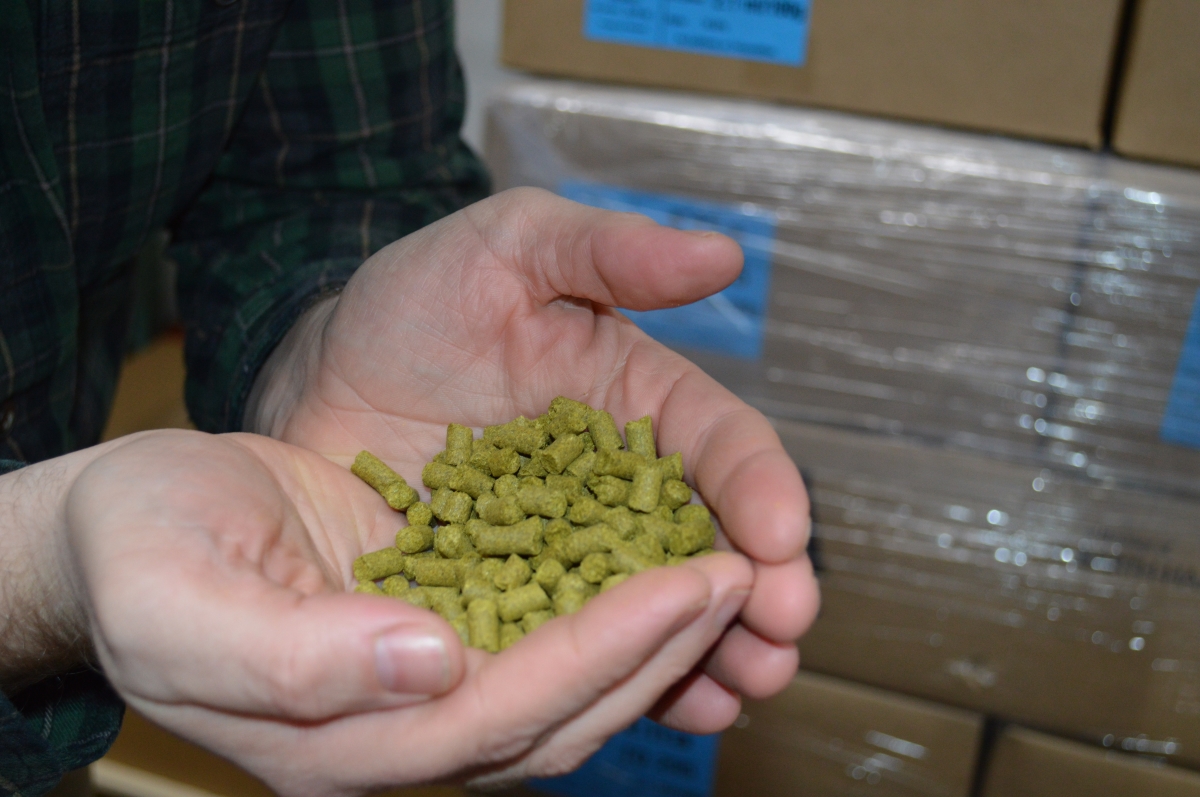 Far from the idea that a big brewery can buy out an entire hop farm's harvest, leaving smaller beer-makers in the dust, OB is instead giving small production breweries the chance to brew with these hop varieties when they would normally not have that kind of access. According to Tim, OB has invested in Australian hops specifically, with over 100,000 pounds on contract. In fact, a few days after the Southern Hemisphere Hop Festival, Tim will be flying to Australia to experience firsthand a Southern Hemisphere hop harvest and will hand-select some of the hops used for their IPA's next batch.
At the Southern Hemisphere Hop Festival held later this month at Stoney's, OB will offer three of their own beers in IPA, the IceyPA and KOALAified IPA a Belgo IPA with a deep ruby red malt color and loaded with Ella, South African, and Galaxy Hops at around 40 IBU and an ABV of 8-9%. I had the pleasure of sampling the ICEY.PA, a collaboration with Denver-based Icelantic skis. For this brew, the brewers turned to New Zealand's more herbaceous hop offerings in Pacific Gem, Rakau, Nelson Sauvin and Dr. Rudi.
Overall, they're projecting forty different beers that will incorporate Southern Hemisphere hops, and even a couple with Southern Hemisphere malt. For the Festival, there is a VIP ticket option for $55. These ticket holders will have exclusive access to the Queenstown VIP Village, and will be allowed to arrive at 6PM, an hour earlier than the General Admission crowd. An added bonus for this ticket option is that Stoney's will also serve trays of Southern Hemisphere foods to pair with your beers.
Then at 7pm, General Admission ticket holders will be granted entry for a $35 option until the festival concludes at 10PM. Both ticket options include unlimited tasters, no tokens or maximums! In true Oskar Blues fashion, each festival attendee will be given a refillable can for 3-4 ounce pours of the Southern Hemisphere suds. Moreover, there will be a booth onsite where people can feel & smell the Southern Hemisphere hops – as well as some American hops – so you can see (and smell) the differences! Brewers will also be on hand as well.
Notably, all proceeds for this event will go to the CAN'd Aid Foundation, the brewery's non-profit arm. So, in planning your February beer-drinking calendar, mark this event down! Not only do you get to experience some one-off beers brewed with hops sourced from the other side of the world, but all ticket sales will go towards a good cause. We hope to see you there!
In terms of other breweries participating in this inaugural festival of specialty hops, you will see mostly Front Range and Denver-area areas pouring at the Festival. Some of the local breweries got a bit creative with their beer names. Here is the initial anticipated list of participating breweries and their specialty beers below:
Jagged Mountain Craft Brewery
Dingo Ate My Baby! & Another Shrimp on the Barby Mate! using experimental South African hops
Mockery Brewing
G'day Hombra Oaked Black Pale Ale – 6.0% ABV using Chilean malts and NZ and Aus. Hops
Cocoa Coconut Stout – 7.7% using Chilean malts and NZ and Aus. hops
Upslope Brewing
Imperial IPA – 10.0% ABV & Topaz S.M.A.S.H. Pale Ale using Galaxy hops (Aus.)
Call to Arms Brewing Company
Freedom Fries Intercontinental Saison – 7.6% ABV & Great Gam Gam, Imperial IPA, 10.5% ABV using Nelson Sauvin hops (NZ)
Lone Tree Brewing Company
Latitude 41S Imperial Red IPA -9.0% ABV using Motueka hops (NZ) & TBD
Strange Craft Beer Company
Southern Cross single hop Belgian Pale – 4.0% single malt single hop Belgian Pale. (Patagonia base malt and Galaxy hops fermented with Westmalle yeast)
Nebulous Red IPA – 8+%Red IPA with Patagonia malts and two SAB hops (92P2/4 and XJA2)
City Star Brewing
Aces and Eights Imperial Red Ale – 8.0% ABV with Vic's Secret and Enigma hops (both Aus.)
Avery Brewing Co.
Raja Double IPA – 8.0% with Galaxy and Vic's Secret (both Aus.) & TBD
Crazy Mountain Brewing Company
Boohai Red Ale – 6.0% ABV with Nelson Sauvin and Pacific Gem hops (both NZ)
Odd13 Brewing
Sir Joshua Black IPA  – 6.1% ABV and Interpatagalactic Tart Dry-hopped Sour Blonde – 6.5% ABV using Galaxy (Aus.) and Kohatu (NZ) hops
Comrade Brewing Company
TBD (but will be using a 100% Southern Hemisphere hop bill with Patagonia Malt and Extra Pale Ale Malt from Chile)
Grossen Bart Brewing
TBD
Wits End Brewing

TBD
Ratio Beer Works
TBD
Drizly, the on-demand alcohol delivery service, will also provide free delivery on any Colorado based orders that include Oskar Blues IPA the week leading up to the festival as well as the week after.


Want to Win Tickets to Saturday's Southern Hemisphere Hop Fest?

Sign up for our monthly PorchDrinking.com Newsletter by e-mailing [email protected] with your first and last name and the subject line Hop Fest for a chance to win a pair of tickets to Saturday's Oskar Blues Southern Hemisphere Hop Fest event at Stoney's Bar and Grill
---