No Comments
Beers With(out) Beards Festival 2020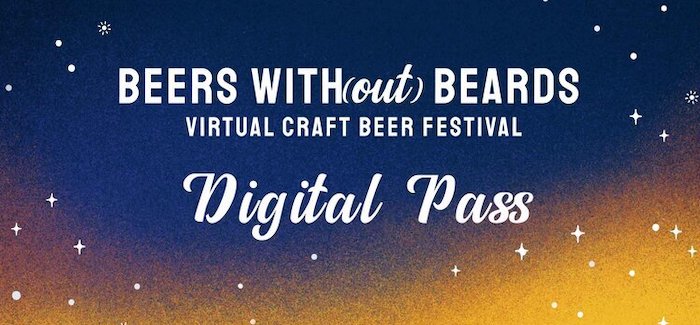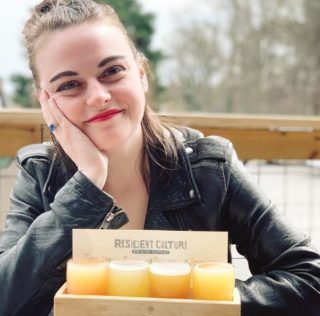 Sometimes it can be extremely difficult to look at the silver lining of 2020, particularly for those working in the craft beer industry. Being able to experience the Beers With(out) Beards festival helped me see at least one silver lining: Craft beer festivals have never been more accessible than right at this moment. Living in the Midwest, I would not have been able to make it to the Beers With(out) Beards festival in-person, so being able to join this festival of incredible women and non-binary people working in craft beer was a dream.
The festival, founded by Grace Weitz and Hop Culture, was hosted on YouTube over a period of four days with workshops the first three days and a full day of programming on the last day. While unable to attend two of the workshops, fellow PorchDrinking writers Kindsey Bernhard and Scott Johnson were kind enough to jump in.
Wednesday: Bringing Beer to Life with Tröegs Independent Brewing and Craft Beer Cellar
Hop Culture's Beers With(out) Beards Virtual Craft Beer Festival kicked off on Wednesday, Oct. 7 with "Bringing Beer to Life with Tröegs Independent Brewing and Craft Beer Cellar".
The panel included Christie Yurkovic from Tröegs; Lindsey Tweed, an illustrator and designer and Suzanne Schalow, co-founder of Craft Beer Cellar. The workshop detailed the process a beer takes from the beginning to the end: How it starts with brainstorming the style; what ingredients will be used; the brewing process; the design of the beer label; selling it on retail shelves and finally, how it lands in your refrigerator.
Christie Yurkovic from Tröegs began the workshop with a guided sensory analysis of Tröegs' newest year-round Hazy Pale Ale, Haze Charmer.
Yurkovic went over the appearance, aroma, taste and mouthfeel of Haze Charmer. Lindsey Tweed followed by detailing the process that goes into the design of Tröegs' beer labels and specifically Haze Charmer. Tweed discusses her inspiration process and also the process between the artist and the brewery when determining the final design.
Suzanne Schalow ended the workshop by discussing how bottle shops and retailers successfully sell a beer, especially a new one on the market like Haze Charmer.
This write-up was written by Kindsey Bernhard
Joined by members of Two Roads' quality assurance team, this group of women went through tips and tricks on the proper way to taste your beer. With the Roadsmary's Baby Rum BA Pumpkin Ale and the Two Juicy Hazy IPA in hand, they taught us how the professionals taste their beer.
Sensory evaluation is something many struggle with, even those who love craft beer and drink it often. Learning about what affects the way you evaluate a beer was eye-opening. Everything from sense memories to what it looks like can skew the way you taste a beer.
On a personal note: Two Roads does not distribute to Chicago, so I replaced the Two Juicy Hazy IPA with Juice Trials from Around the Bend and the Roadsmary's Pumpkin Ale with Warlock Imperial Pumpkin Ale from Southern Tier Brewing Co.
Beers With(out) Beards took a different direction on Friday, Oct. 9 when they showed a Virtual Cooking Class featuring New Belgium's Voodoo Ranger IPA. The event was hosted by Chef Chala. of the Queer Food Foundation who wanted to bring the spirit of Oktoberfest to everyone through making a dynamic IPA-infused mac and cheese.
Two days before the event started, Hop Culture revealed the ingredient list and instructions allowing watchers to re-create the recipe in real-time with Chef Chala. Chala. had everything prepared ahead of time so they could explain each step in a really casual, fun manner. They detailed why they used bacon and mushrooms to make the recipe extra savory and how Voodoo Ranger brought bright, floral notes to contrast against all the heavy ingredients.
After knocking out the recipe in 35 minutes, Chef Chala. was joined by Hop Culture's Grace Weitz to have a quick Q&A. Chala. explained the inspiration for the dish was from their family and their time as a cheesemonger where they would make beer cheese very frequently. Chala. would also go into detail about some of their favorite food memories, teaching the audience about Food Justice Organizations such as Black Chef Movement, CUIR Kitchen Brigade and Food Not Bombs.
Of course, when seeing how wonderful the recipe had turned out, we ended up making the recipe TWICE more, astonished over how good it was. Every component can be tasted individually from nutty cheese, the decadent mushrooms and a very earthy/citrusy finish from the Voodoo Ranger. Be sure to follow their Instagram!
This write-up was written by Scott Johnson
Saturday: Beers With(out) Beards Programming
On Saturday, October 10, there was a full day of programming (and yes, it started early enough where coffee was the drink of choice for the first panel).
The day started with a panel of women who own breweries: Dali Parker of Chula Vista Brewery, Alicia Conger of 1912 Brewing and Shari Stontz of Bold Dog Beer Co. This is a must for anyone who is looking to own a brewery or is looking for some guidance and mentorship in the craft beer community.
Moving on from this, we were catapulted into a yoga class led by Suzanne Nagel, which fortunately also encouraged drinking a beer. Personally, I was grateful to be forced to move prior to a day of online programming but as a novice in yoga, I was also glad for the craft beer reprieve.
Next up was a social media roundtable comprised of a group of women who are making waves on social media with their craft beer accounts. They discussed trends in social media in regards to craft beer, how to increase engagement and how their accounts started. Additionally, there was a wonderful discussion about the internalized misogyny that women in craft beer face from assuming one would order a light beer to being asked how you are qualified to talk about beer.
Joining Beers With(out) Beards for the Keynote address was Patrice Palmer, the Diversity and Inclusion specialist at New Belgium Brewing and Katie Wallace, the director of Social and Environmental Impact at New Belgium Brewing. This was an incredible discussion on the importance of equity and inclusion in companies and how important it is to adopt this mindset early on in the company. Simply saying that you are brewing for everyone without taking action means nothing. There are many things that the craft beer industry could be doing better and this keynote address is a great starting point.
Moving right along, we had a beer cocktail class hosted by Cat Cannon where she made five variations on cocktails such as an Old Fashioned and an espresso martini, but updated them with beer from breweries owned by women. We also launched into a Worldwide Women's Toast, followed by a body positivity art class featuring the artist Natalie Very B.
As if that wasn't enough, the festival closed out with a Women in Beer Leadership Roundtable where four women in different positions in the craft beer industry discussed female leaders in craft beer and the challenges of being in a male-dominated industry. Joining the conversation were Megan Wilson of Torch & Crown, Julie Verratti of Denizens Brewing Co., Maira Kimura of Japas Cervejaria and Dawn Schulz of Prison City Brewing. You can watch the entire panel below.
While we are all hoping that festivals in 2021 can be in-person, it was amazing to see how well Beers With(out) Beards adapted and were able to bring us such great programming. You can watch many of the workshops in the videos above, and make sure to put BW(O)B on your list for 2021!
Featured Image Courtesy of Hop Culture Instagram
---