No Comments
The End of San Diego Beer Week 2019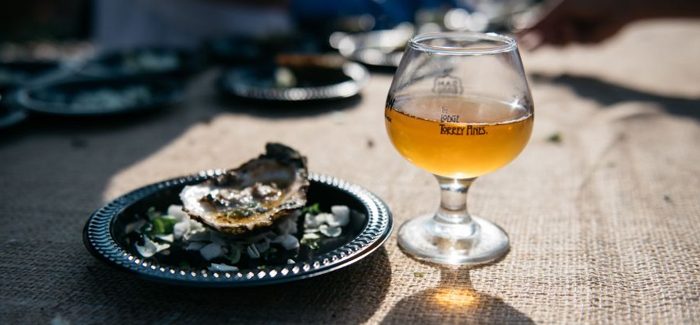 Sunday November 10th's festivities at Arroyo Terrace of the Lodge at Torrey Pines were the close of this year's San Diego Beer Week. There were a variety of events at breweries across San Diego to celebrate this year's event, as well.
The beer scene has changed in San Diego, but the local guild tries to make sure to maintain a "we're all in this together" community. I discussed some of the reasons why guilds are important to the local brewing scene with San Diego Guild President Matthew Zirpolo.
Meet Matthew Zirpolo our restaurant sales and marketing guru for tap accounts. Look for us to be pouring soon in Carlsbad. pic.twitter.com/Xi7pB2eHba

— Burgeon Beer Company (@BurgeonBeer) September 19, 2016
"[We] act as a resource to help ensure the success of our brewing community," says Matthew. "We utilize multiple channels, like the SD Beer App, Guild events, social media, PR, email campaigns, etc. to market our brewery members to a larger audience. We also work closely with the CCBA at the state capitol to pass legislative actions that support our members and move legislation off the docket that could potentially harm our brewery members."
The guild has been able to track the economic growth of breweries within it, calculating an economic impact of "approximately $1.2 billion in 2018, driving a total industry revenue of $848 million," according to a recent press release. "The impact growth rate has increased by 6% from 2017, outpacing the growth of the craft brewing industry nationwide—which has been reported at 4.8%, with an estimated 6,480 jobs in the region."
Matthew states, "San Diego has a truly unique craft beer culture where breweries work together and the customers love to support local. San Diego Beer Week is a celebration of everything we have accomplished as an industry and all the people who have made it possible. There are over 500 events whereas breweries we can support our accounts and the customers who have made San Diego the no. 1 city for craft beer."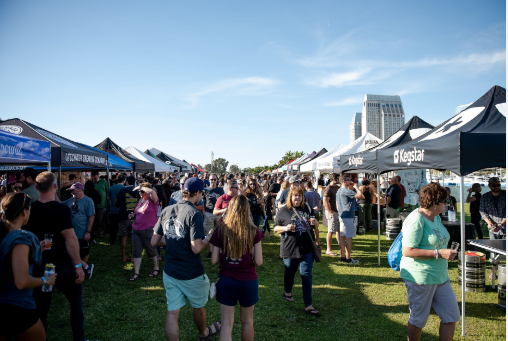 SDBW is an inspiring time for many breweries to show off key events and showcase even better beers. It is a time of collaboration, learning and partnership between many in the local community. As mentioned, quite a few breweries participate in events throughout the San Diego area.
Matthew explains, "The SDBG provides opportunities for all our members to meet, collaborate and foster this cohesive craft beer community that we have created in San Diego." This is clearly seen in events such as DRK Festival through Stone, the Guild Festival event, and the Pink Boot Society event for Ladies Arm Wrestling!
If you weren't able to attend any of the events this year, there's always next year. You can find event and location information on the SDBG website. We'll see you there; cheers!
Headline image courtesy of San Diego Brewer's Guild. 
---