No Comments
4 Noses Brewing Co. | Pump Action Imperial Pumpkin Ale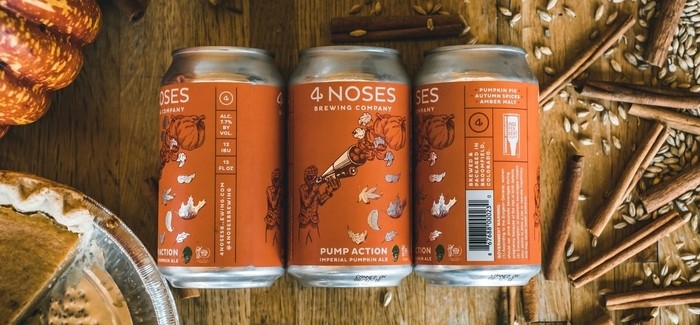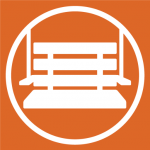 Somebody call Green Day and tell them that September is ending. Autumn is officially here, so it's time to don your sweater, ditch the Pilsners and prepare your palate for Stout season. And, as nature changes her hues, perhaps the most fittingly transitionary beer is the humble pumpkin beer: smooth, sweet, spiced and full of that guilty pleasure that we crave this time of year.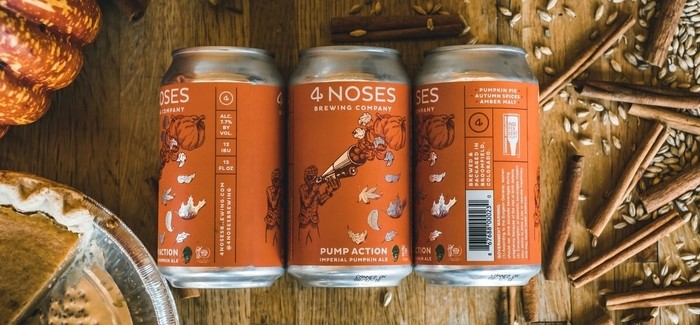 Broomfield, CO-based 4 Noses Brewing Co. steps up for the season with its Pump Action Imperial Pumpkin Ale. Where other pumpkin beers might lean a little too hard into the "dessert beer" category, Pump Action pulls back the reins on adjuvants and instead adopts forward-facing pumpkin pie flavors. Right off the bat, the nose is vanilla, cinnamon, honey, nutmeg and petrichor–think warm pumpkin pie smells on a cool day with a crisp, clean pour to match the mood.
The taste is where things really get turned up to 11. The 7.7% ABV in combination with nutmeg, allspice, clove and cinnamon really kick you right in the olfactory (in a good way). It's a pumpkin pie à la mode onslaught on a clean plate of malty goodness. The finish is as crisp as fallen leaves under your shoes and is as clean as a Thanksgiving dinner plate. It's the kind of beer that tells you what to expect on the can and delivers exactly that. Try pairing it with shortbread, vanilla ice cream, the first loss of your fantasy football team, a turkey dinner or raking leaves.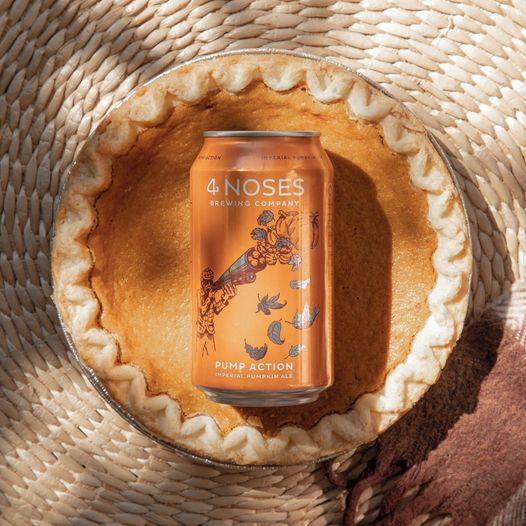 Earning well-deserved gold medals in 2016 at both World Beer Cup in the pumpkin beer category and at GABF in the pumpkin spice beer category, this sweet and spicy ale should be at the top of your autumn "to-try" list.
All photography courtesy of 4 Noses Brewing Co.
---