No Comments
Arvon Brewing Co. | The Grand NE Style IPA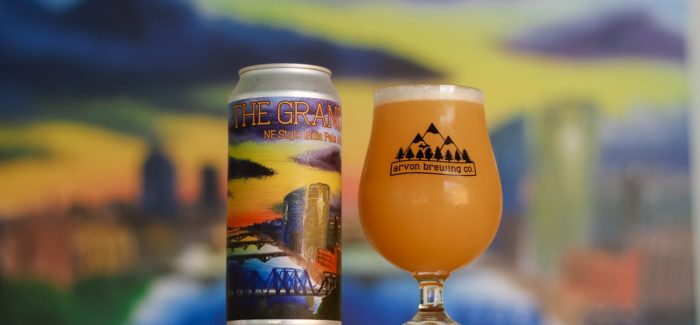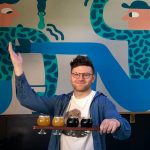 Arvon Brewing Co. didn't have much chance to bask in the afterglow of opening a brewery. Before even a month had passed at their new taproom in Grand Rapids, Michigan, quarantine hit, forcing them to close off the space they'd worked so hard to prepare. But instead of letting the pandemic rain on their parade, they improvised. 
Avron had previously operated as a production-only brewery in Grandville, MI, so switching to curbside pickup wasn't much of a stretch. They'd also built quite the reputation with their New England style hazies, earning best IPA in Grand Rapids two years running with their Jurassic Haze.
This fanfare, coupled with a populace stuck at home with nothing to do but drink, has helped Arvon sell out almost all of their weekly drops. In these turbulent times, it's nice to watch this brewery thrive thanks to batches of impressive IPAs. A favorite offering so far has been The Grand, Arvon's tribute to the city's iconic Blue Bridge and the river that runs below it.
https://www.instagram.com/p/B2hNICcFF57/
The Midwest Brews Some Next Level New England 
Arvon stuffed The Grand to the gills with Citra and Mosaic. You can smell a cracked can from a couple feet away. The scent is like standing in queue at an Orange Julius where tangerine, pineapple, and vanilla mingle. A subtle spruciness suggests a beer that might be bitter. Visually it's murky as can be, its shade landing somewhere between bumblebee and canary. 
The flavor moves in phases. Up front there's the traditional blast of citrus we've come to expect from the style, sweet but not overwrought, with a pinch of mixed melon. The middle mellows out with a soft mouthfeel, not exactly pillowy but cushiony—it's got spring!  Finishing up, the IBUs set up shop, and a bitterness like watermelon rind lingers. I picked up a little retronasal grassiness too, pleasant as a fresh cut lawn. Ultimately, there's harmony amongst the moving parts, which is no small feat for a style that often dips into indulgence.
---