No Comments
Ultimate 6er | Beers to Pair with Your Memorial Day Cookout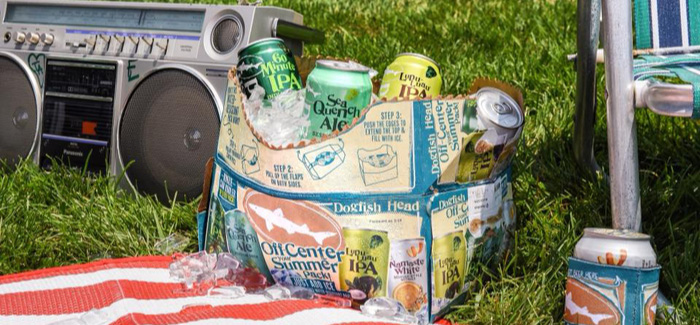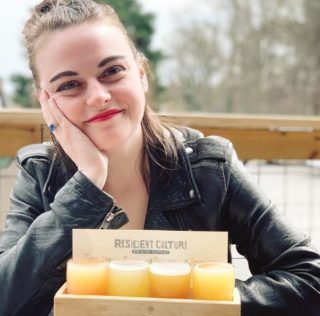 A large Memorial Day cookout may not be an option this year, but that doesn't mean you can't enjoy the delicious foods that come with the barbecue. For those who are social distancing together, you can still put together a fun, albeit small, Memorial Day event. While PorchDrinking can't do the cooking for you, we can give you the perfect pairings for those classic cookout foods!
Corn on the Cob
View this post on Instagram
Stats: 5% ABV, a palindrome of a Kettle Sour
Two summer classics: corn on the cob and the green TacoCat can from Finch Brewing Co. An American Kettle Sour, TacoCat has the perfect level of tartness that you want on a hot summer day. With notes of tangerine, peach, and white grapes, your summer cookout will automatically be tastier with this beer in hand!
---
Watermelon
View this post on Instagram
Stats: 4.9% ABV, a Wheat Beer brewed with, you guessed it, watermelons
What else would you expect to be paired with watermelon? A classic signifier that warmer weather is coming, Hell or High Watermelon is the summer seasonal beer out of 21st Amendment Brewery. Starting with an American Wheat Beer, they then add fresh watermelon for both flavor and aroma. 
---
Ribs 
View this post on Instagram
Stats: 5% ABV, a Zwickelbier appropriately named for 2020
Newly renamed from You Never Take Me Anywhere Nice, this Zwickelbier is a great backyard beer. An easy-going Lager clocking in at 5% ABV, it's the perfect pairing to the meat mess that is ribs. Heavier beers, while delicious, are not often the ideal match for when you want to dive into a pile of ribs. Choose something lighter, like You Can't Take Me Anywhere, for when you are serious about your cookout meal.
---
Pasta Salad
View this post on Instagram
Stats: 4.9% ABV, Session Sour 
Nothing screams summer more than seeing a six-pack of SeaQuench Ale in the liquor store. This Session Sour is a combination of many flavors, similar to any good pasta salad. With black limes, sour lime juice, and sea salt, SeaQuench manages to be tart, a little salty, and extremely refreshing all at once. A great addition to any cookout, even the non-beer drinkers will enjoy this beer!
---
Hot Dogs & Brats
View this post on Instagram

Stats: 5.1% ABV, a far too drinkable Pilsner
Pilsners and hot dogs go together almost as well as brats and a tailgate. The Pulaski Pils is a classic Chicago beer from Maplewood Brewing, one that is both flavorful and extremely drinkable. This crisp and light-bodied Lager is brewed mainly with Pilsner malt and is then lightly dry-hopped with Santiam hops. Available year-round, the Pulaski Pils can be in one hand while your hot dog or brat is in the other!
---
Strawberry Shortcake
View this post on Instagram
Stats: 5.8% ABV, Golden Ale with hibiscus
A well-known seasonal beer out of Revolution Brewing, Rosa is a delicious Golden Ale that is steeped with hibiscus. You could probably just have this for dessert if you don't have much of a sweet tooth! There is some additional tartness, which is always a nice offset to anything sweet. Only available in May and June each year, it's a good addition to any Memorial Day celebration.
Even though we may not be able to have a traditional cookout this year, you can still enjoy some delicious food and open up a good beer! Set up a virtual Memorial Day cookout, and have everyone pick up some of their favorite summer beers from their local brewery.
Feature image courtesy of Dogfish Head's Facebook.
---