No Comments
What We're Cooking | Deschutes Easy Porter Cupcakes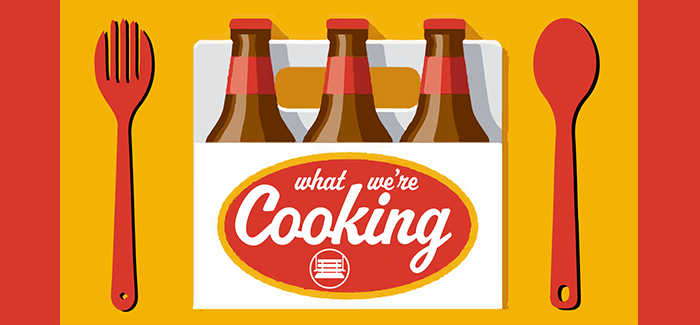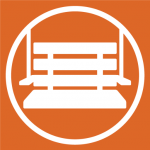 For this week's edition of What We're Cooking, PorchDrinking's Emma Wargolet provides this Porter cupcake recipe that comes from Betty Crocker and was adapted by Deschutes Brewery using their Black Butte Porter. Emma loves this recipe because it's easily adaptable, and if you're short on time, you don't need to make the frosting from scratch (don't worry, we won't tell). These Easy Porter Cupcakes are rich enough without being overpowering, and the beer provides complementary notes of chocolate and coffee. Deschutes' Black Butte Porter is available year round, so rest assured you can bake off a batch of these cupcakes every season of the year. Enjoy!
Serving size: 24 Cupcakes
Ingredients
Cupcakes
Vanilla Bean Frosting
1/2 C butter, softened
4 C powdered sugar
1 tsp vanilla
1/3 C milk
1 vanilla bean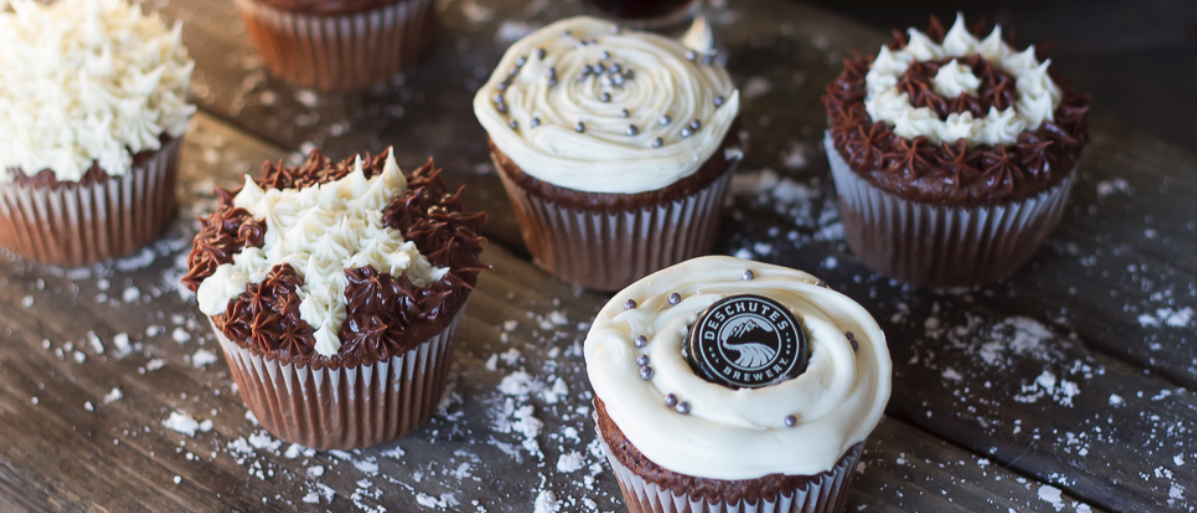 Instructions
Heat oven to 350°F (325°F for dark or nonstick pans). Place foil or paper baking cup in each of 24 regular-size muffin cups.
In a large bowl, beat all cupcake ingredients with electric mixer on low speed 30 seconds. Beat on medium speed 2 minutes, scraping bowl occasionally. Divide batter among muffin cups.
Bake 18 to 23 minutes or until a toothpick inserted in center comes out clean. Cool 10 minutes; remove cupcakes from pans to cooling racks. Cool completely.
In a large bowl, beat shortening and butter with electric mixer on low speed until smooth. Gradually add powdered sugar, 1 cup at a time, beating until combined. Add vanilla and 2 tablespoons of the liqueur; beat until blended. Add enough of the remaining 1 to 2 tablespoons liqueur, 1 teaspoon at a time, beating until frosting is light and fluffy.
Spoon frosting into decorating bag and start frosting those cupcakes!
About the What We're Cooking Series
Beer, with all of its flavors and nuances, can enhance some of your favorite dishes. Many of us at PorchDrinking love to cook, so we've rounded up some of our favorite recipes featuring our favorite ingredient: beer.
From beer cheese fondue to easy porter brownies, each week we'll publish a new recipe for you to enjoy. Make sure to check back often to see our growing collection of recipes curated by PorchDrinking staff. Cheers!
---