Posts ByJack Raymond – PorchDrinking.com
July 10, 2019 | Jack Raymond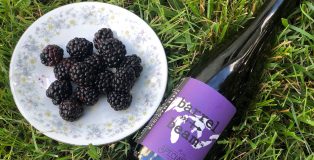 Avg. Reading Time:
2
min
Michigan's magic is in its power to make locals forget winters exist. We suffer for half the year as ice-pops, then thaw for a couple months of good season. Thankfully, summers around here are peak. Life blooms, lakes warm, that ice cream truck jingle haunts our city streets. Best of all: fruit. We have bushels coming out the ears, blueberries and tart cherries especially, but also apples, peaches, pears, plums, grapes—the list goes on. For brewers, it's not a question of if they can find fruit for beer, but which ones they'll pick. For Barrel + Beam Terre Magique, blackberry is our lucky winner.
April 17, 2019 | Jack Raymond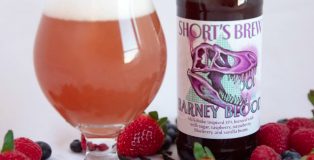 Avg. Reading Time:
2
min
Who would have thought, underneath all that foam, Barney really is like you and me—filled with blood. If his really tastes this good, somebody get an IV drip funneled into my mouth, stat.
Barney Blood isn't Short's Brewing Company's first stab at pairing whimsy with the macabre. Look to the Thirstie Mutilator for that, its label featuring a unicorn wielding chainsaws for hooves, and yet, the concept here makes even more sense. If you processed Barney through an industrial blender, I bet this is what you'd get. Don't worry though, Short's assures no dinosaurs were harmed in the making of this beer. Read More