No Comments
Short's Brewing Company | Barney Blood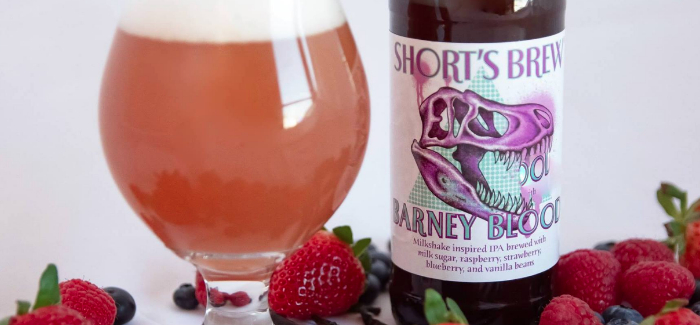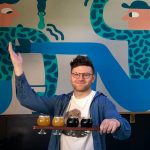 Who would have thought, underneath all that foam, Barney really is like you and me—filled with blood. If his really tastes this good, somebody get an IV drip funneled into my mouth, stat.
Barney Blood isn't Short's Brewing Company's first stab at pairing whimsy with the macabre. Look to the Thirstie Mutilator for that, its label featuring a unicorn wielding chainsaws for hooves, and yet, the concept here makes even more sense. If you processed Barney through an industrial blender, I bet this is what you'd get. Don't worry though, Short's assures no dinosaurs were harmed in the making of this beer.
I Love Beer, Beer Loves Me, We're a Happy Family
Despite its recent emergence, the Milkshake IPA has already received flak from respected members of the beer community. Jason Alström, co-founder of Beer Advocate, notoriously ripped apart Tired Hands take on the style, calling it "extremely cloudy and a mess to say the least." He goes on to say, "Milkshake beers are not a trend or acceptable with traditional or even modern styles…No excuses."
While I understand feeling fatigued by the deluge of hazy beer clogging the market, Alström's frustration at this style seems misdirected. These beers scream Elephant Ears and Merry-Go-Rounds—to critique their wackiness is to miss the point. This isn't to mention that a large part of craft beer's appeal comes from its embrace of fresh styles to the fold. The Milkshake IPA allows brewers to indulge their playful sides, and despite the naysayers, breweries continue to take whacks at the style. Short's happened to knock theirs out of the park.
Short's Milkshake Brings All the Boys to the Yard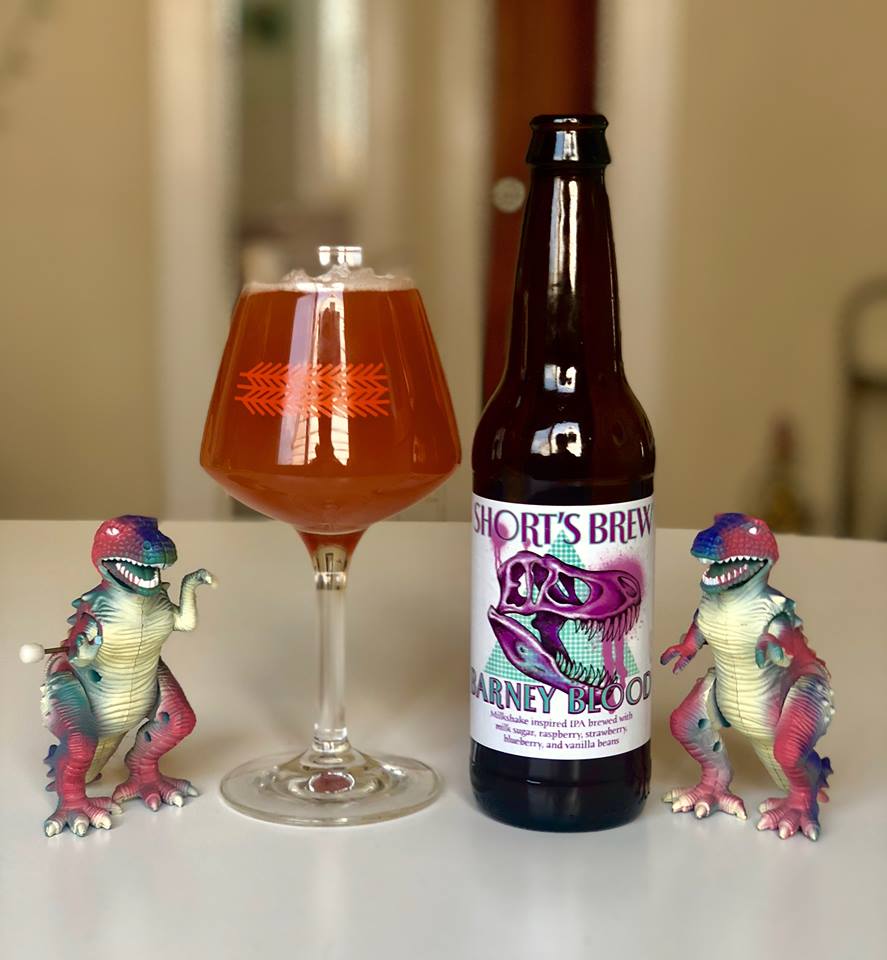 Poured in a glass, Barney Blood looks murky as grapefruit infused half-and-half. You'd have trouble swimming laps through a pool of it. "Blood" is a bit of a misnomer though. Not quite crimson, I'd call the color more like Barney's Lower Intestine but that doesn't have the same ring to it. The smell is outstanding. One whiff and I'm in a Jamba Juice. Scents of lemon verbena, Hawaiian punch, and açaí dominate.
Lactose is the x-factor here, which, surprise, gives the mouthfeel a milky silkiness. It's dangerously gluggable. Carbonation prickles on the tail end, reminding this palate of sipping a Boston Cooler.  
The flavor bounces between a medley of berry puree. Clearly Short's involved fresh produce. A zippy, grassy bitterness keeps any sweetness from becoming cloying. A halved coconut would make for the perfect drinking vessel. Overall, I'd liken Barney Blood to a dry-hopped Soft Parade dumped over vanilla soft serve. I imagine pitching in some lactobacillus could create an incredible sour. As is, Shorts shows no shortage of creativity with this New England offshoot. Barney Blood would make the purple dinosaur proud.
Feature image courtesy of Short's Brewing's Facebook page.