No Comments
Martin House Brewing Company | Bubble Haze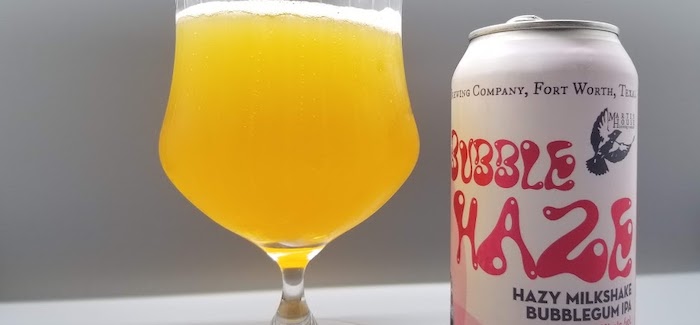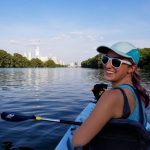 In a crowded craft beer market, breweries are working harder than ever to catch the eye of the consumer walking down their local beer aisle. Breweries are investing in slick graphic design, updated branding and wild flavors. If the outside of the can isn't enough to make the beer stand out then perhaps what's inside might intrigue the consumer into a purchase.
Martin House Brewing Company is a commonly distributed craft beer within the Lone Star State. Named after the Purple Martin songbird native to North Texas, Martin House Brewing is located in Fort Worth. A city as large as The Metroplex deserves variety in its craft beers, and Martin House caters to this by offering eight year-round beers and a staggering 50 different seasonals. These seasonals are full of diverse and eye-catching flavors, like salsa verde herbed beer or barley wine. One of Martin House's more ambitious styles is the Bubble Haze, a milkshake style IPA with flavors of bubblegum. Before you start air gaging á la valley girl, let's look a little deeper into what makes this beer work.
A Milkshake IPA is a hop heavy Hazy IPA with lactose added to the brewing process. Often a dessert flavor might emerge like vanilla, or in this case bubble gum. The resulting beer will have a creamy mouthfeel without the thick consistency of a milkshake.
https://www.instagram.com/p/BwR0AaeBPlz/?utm_source=ig_web_options_share_sheet
Bubble Haze is a 7.3% Hazy IPA. The beer smells like opening a bag of powdered sugar and brought back the memory of drinking electric blue Jones bubble gum soda in middle school. The first sip is harsh, a not-so-subtle reminder that this beer is over 7%. The beer quickly sweetens up and finishes with a distinct bubble gum flavor that manages to brighten the flavor of the beer, not overpower it.
If you find yourself having craft beer fatigue next time you walk down the beer aisle, take a chance at the quirkiest flavor you can find. It might be just what you need to (milk)shake you out of a rut.
---