No Comments
TUPPS Brewery | Day of the Dead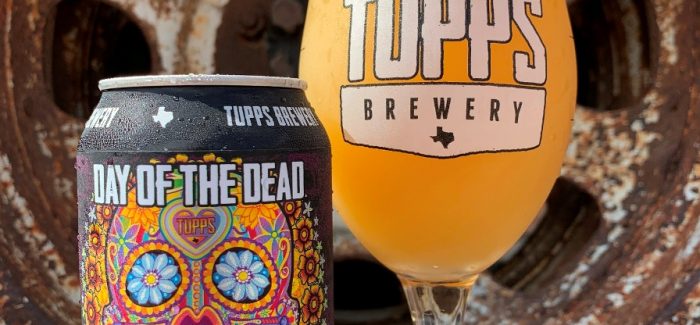 Dia de los Muertos, or Day of the Dead celebrations are vibrant, unique events that inspired TUPPS Brewery out of McKinney, Texas to release a beer in honor of the holiday. Day of the Dead is a juicy, hazy Pale Ale dry-hopped with Galaxy, Citra and Mosaic, resulting in a citrus aroma and stone fruit flavors. At only 5.5% ABV, it's compared to a crushable version of their wildly popular TUPPS DDH series. To capture the spirit of the holiday, all of the cans were designed by local artists. I caught up with Head Brewer Chris Lewis to talk more about the beer and what's on the horizon for TUPPS.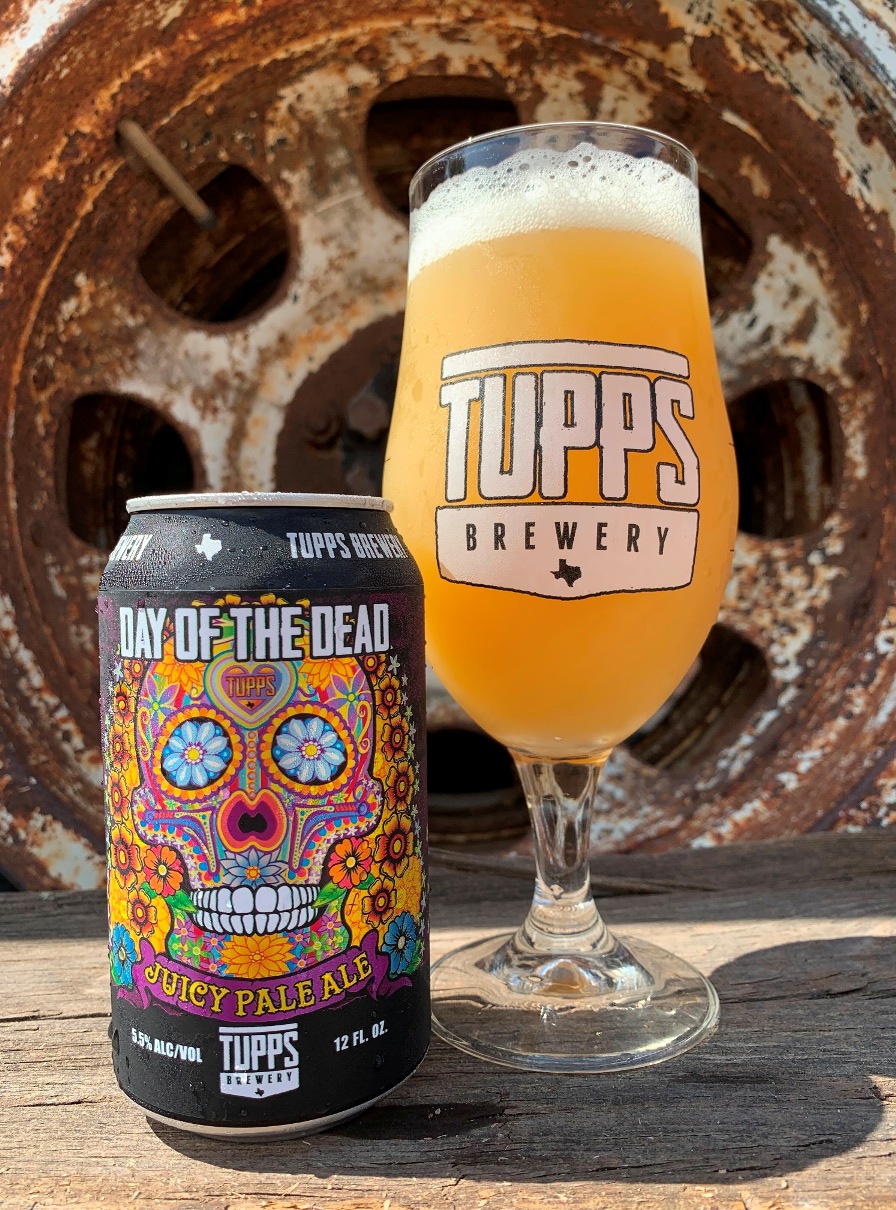 What was the inspiration behind the beer and why Day of the Dead?
There's an event in Denton called Denton's Day of the Dead Festival. The event is incredibly unique and we wanted the beer to match up with the uniqueness of the festival.
Tell us about your choice of style for this beer?
Since the festival is outdoors, we wanted to make an easy-drinking New England Style IPA. I personally love juicy/hazy IPAs, but I made this one more approachable for an outdoor festival.
What's on the horizon for TUPPS?
We just mapped out our beer lineup for 2020 and we have a lot of neat beers planned. More delicious Double-Dry Hopped IPA Series, some unique seasonals and some new Full Grown Man series.
What beer are you currently drinking the most of?
Honestly, I've been drinking a lot of our Juice Pack (Double-Dry Hopped Pale Ale) and our National Standard (Light American Ale).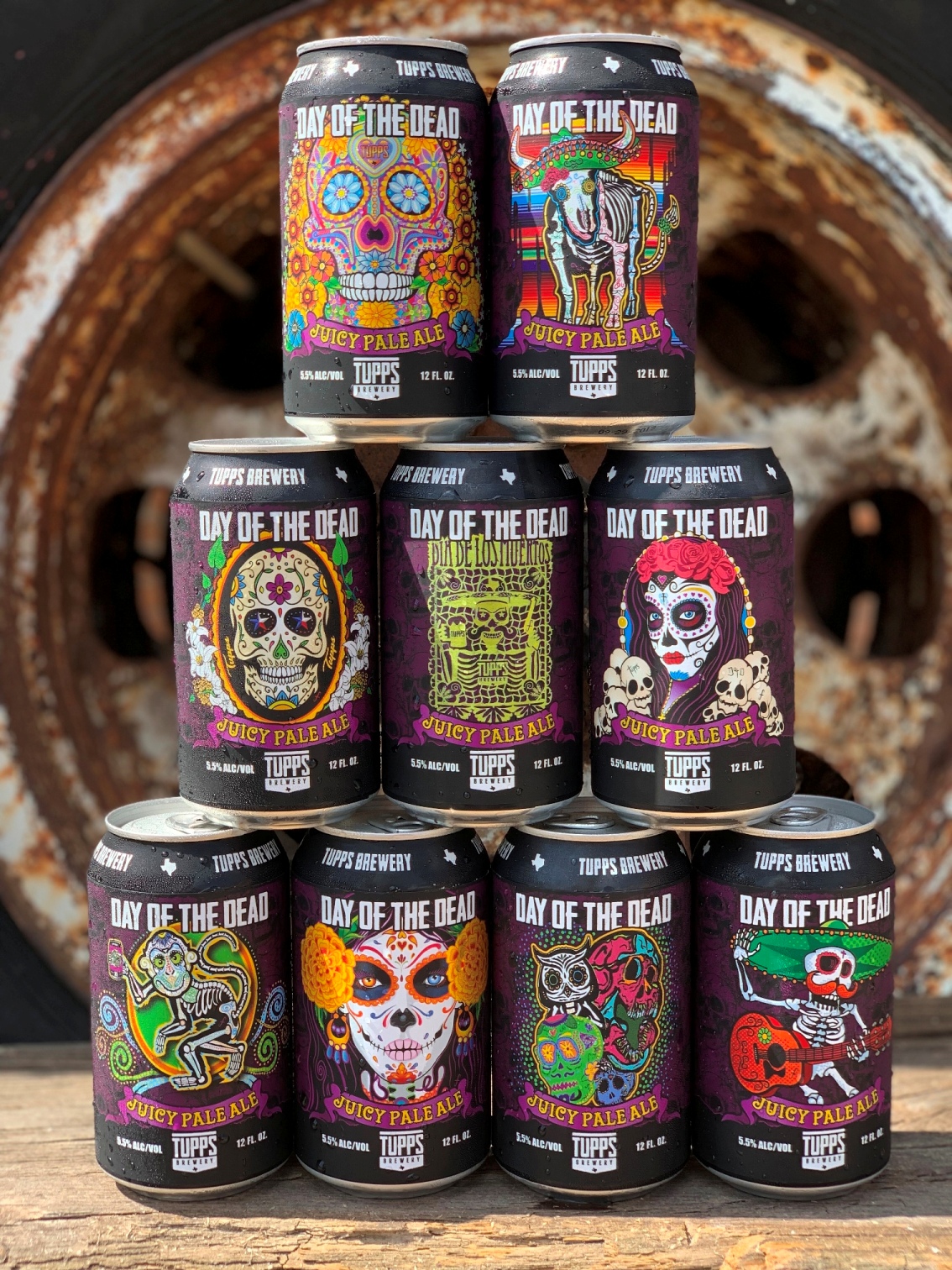 ---