No Comments
Pour List Preview | Wynkoop's 2019 Day Of Darks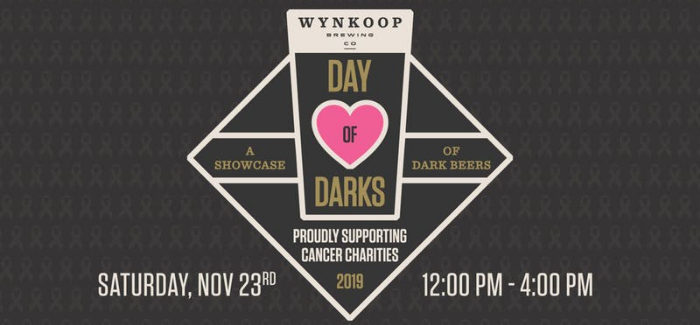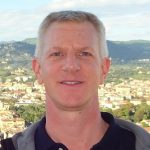 As the days get shorter and the temperatures lower, the beer drinker's mind turns to thoughts of rich, comforting Porters, Stouts, and other dark beers. Thankfully, Wynkoop Brewing Co. in Denver anticipates those longings by hosting their annual Day of Darks festival in late November.
This year's iteration taking place on Saturday, November 23, 2019 from Noon to 4 p.m. will allow dark beer aficionados to sample from over 25 Colorado breweries and beverage companies. Breweries will line the perimeter of Wynkoop's upstairs pool room serving their best and darkest brews.
Tickets are still available on Eventbrite for $50 and include unlimited tastings, chocolate delights, and a commemorative glass. The best part is that you'll be drinking for a cause—three actually. Proceeds go to support the Colorado Cancer Institute, Beer for Boobs, and Drink For Pink.
Here's the Tentative Pour List for the 2019 Day of Darks
| 14er Brewing | Russian Imperial Stout |
| --- | --- |
| 14er Brewing | Neopolitan Milk Stout |
| Barnett and Sons Brewing | Bourbon Barrel-Aged Gizmo's Winter Warmer |
| Barnett and Sons Brewing | Barrel-Aged Mo Chroi Irish Black Ale |
| Barnett and Sons Brewing | Horchata Porter |
| Bear Creek Distilling | TBA |
| Berthoud Brewing | TBA |
| Black Bottle Brewing | TBA |
| Blue Moon Brewing Co. RiNo | Mexican Chocolate Ale |
| Blue Moon Brewing Co. RiNo | Barrel-Aged Russian Imperial Stout |
| Boggy Draw Brewery | Elkspresso Coffee Stout |
| Boggy Draw Brewery | Malkied Covenator Scottish Ale |
| Bonacquisti Wine Company | TBA |
| C Squared Ciders | Dark Cherry Cider |
| C Squared Ciders | Drake English Heritage Blend Cider |
| Chain Reaction Brewing | Belgian Rye Stout |
| Chain Reaction Brewing | Edinburgh Scotch Ale |
| Elevation Beer Co. | Seniorita Horchata Porter |
| Elevation Beer Co. | Coffee Milk Stout |
| Elevation Beer Co. | False Summit Bourbon Barrel Quad |
| Elevation Beer Co. | Red Wine Barrel-Aged Apis IV Belgian Quad |
| FlyteCo Brewing | GunTop Robust Porter |
| FlyteCo Brewing | BX2 Sour Cherry Porter |
| High Hops Brewing | The Dark One Milk Stout |
| High Hops Brewing | Cordially Tart Blended Barrel-Aged Dark Kettle Sour with Cherries |
| High Hops Brewing | One-Knight Stand Bourbon Barrel-Aged Russian Imperial Stout |
| Jade Mountain Brewing | TBA |
| Jagged Mountain Craft Brewery | Salted Nut Roll Stout |
| Jagged Mountain Craft Brewery | Rum Barrel-Aged Doppelbock |
| Jagged Mountain Craft Brewery | Star Trail Dark Gose |
| Next Stop Brew Co. | Barrel-Aged Istanbul Whiskey Barrel-Aged Foreign Export Stout with Turkish Coffee, Cardamom and Orange Peel |
| Next Stop Brew Co. | Damascus Dark Gose with Coriander, Spearmint, Anise, Lavender, Sea Salt, Smoked Salt, and plums |
| Next Stop Brew Co. | Fig Russian, Whiskey Barrel-Aged Russian Imperial Stout with figs. |
| Oasis Brewing Company | Zoser Stout |
| Oasis Brewing Company | Highlands Scotch Ale |
| Oasis Brewing Company | Snoasis |
| Odyssey Beerwerks | Black IPA |
| Odyssey Beerwerks | Frambois-style Ale |
| Phantom Canyon Brewing Co. | Tanza Nitro Coffee Milk Stout |
| Phantom Canyon Brewing Co. | Imperial Red IPA |
| Ratio Beerworks | Darklands Dark Lager |
| Ratio Beerworks | Hold Steady Chocolate Rye Scotch Ale |
| Resolute Brewing Co. | Imperial Vanilla Chai Brown Ale |
| Resolute Brewing Co. | Opposites Attract Black IPA |
| Resolute Brewing Co. | Espress Yourself Coffee Stout |
| Verboten Brewing | Killer Boots Caramel Porter |
| Verboten Brewing | Bobs Your Uncle English Brown Ale |
| Verboten Brewing | JD-75 Imperial Stout |
| Verboten Brewing | Truffle Shuffle Pastry Stout |
| Woods Boss Brewing | Pulaski Pecan Brown Ale |
| Woods Boss Brewing | Draw Knife Porter |
| Woods Boss Brewing | Damn It Feels Good to Be a Ginger Red Rye Ale with Ginger |
| Woods Boss Brewing | Black IPA |
| Wynkoop Brewing Co. | TBA |
| Zuni Street Brewing | TBA |