No Comments
Ultimate 6er | Southeast Dark Beer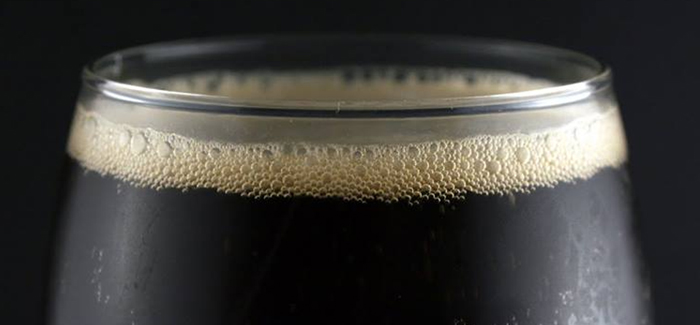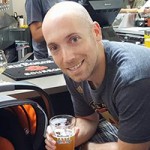 When thinking about the beer needs of the South, it would be easy to discount the dark brews. Warm (if not blazing hot) weather, beautiful beaches, thick humidity, and rolling farms often naturally lead to IPAs, sours, wheats and other easy sessionable styles. But to ignore the dark beer coming out of the South would be a mistake. There certainly is less of it than in some other regions, but the brew that is produced can go toe to toe with the best of them.
https://www.instagram.com/p/-1wUWcC6su/?taken-by=reformationbrewery
I do declare that you don't want to pass up on Declaration while in Georgia. An imperial stout from Woodstock's Reformation Brewery takes dark malt to the next level. Smooth dark fruit, chocolate, a hint of roasted coffee, and warm alcohol blend perfectly with a touch of hop bitterness. Even the pour from the bottle is beautiful, as the pitch black beer is topped with a dense light brown foam. Most of Reformation's beer is canned, but this is a bottle work grabbing, and maybe even cellaring for a bit. I have a feeling that despite its relatively low for aging 9.7% ABV, that the flavors would meld even further if this beer was held for a bit longer.
---
https://www.instagram.com/p/-1gLMnk5aq/?taken-by=straighttoale
Just trust me… you'll laika this a lot. Chocolate forward, this black as the night imperial stout will impress anyone who claims that dark chocolate is the way to go. A bit of espresso comes through, along with a malty almost bread-like sweetness. And if you really want to impress, you can up your 6 pack by grabbing one of the barrel aged versions. Laika comes in both a bourbon barrel version and a Cabernet barrel version… with each picking up characteristics of the previous oak inhabitants and adding it to the rich dark brew. Better yet, grab all three, find some friends, and make a flight out of it.
---
https://www.instagram.com/p/BOBEygCBHfU/?tagged=darkhelmet
Why yes, this IS a reference to Space Balls. In fact each bottle says, "May the Schwartz be with you." This is even more fitting than some realize since Dark Helmet is a German black lager, also known as a Schwartzbier. So now that THAT'S out of the way… Dark Helmet uses some malted rye which adds an extra layer of awesome to this smooth, dark, chocolate-roasted-malty beer. It has a thinner mouthfeel than some other dark styles like imperial stouts or even porters, but many feel that this makes it easier drinking as well. And coming it at just under 6% ABV, you actually can drink it a little easier and still remember doing so.
---
https://www.instagram.com/p/BMHe29MBXkU/?tagged=nodabrewing
This beer is delicious. Those four words are an important way to start this paragraph because I'll be the first to tell you that coconut in beer CAN be a bad thing. There are coconut beers that wind up tasting like you are drinking it solely by squirting it into your mouth directly from the sunscreen bottle. Some, I'd argue, manage to evoke the overpowering coconut scent, along with the sadness and despair, of the Tropicana Casino in Las Vegas at 4:45 am on a Monday morning. It truly can be a fine line between, "I don't taste any coconut in this at all" and "oh my god, I think the fuzzy outer shell of a coconut is filling my mouth and I might die if I keep drinking this." Yes, coconut can be that divisive as a beer additive. But, none of that is true here, because NoDa managed to nail the ever important coconut balance in this beautifully dark porter. Chocolate is the most forward flavor here, perfectly balanced with a little sweetness from the coconut to round out the bitter notes.
---
https://www.instagram.com/p/BOVLeSVhJDO/?taken-by=funkybuddhabrew
Nib Smuggler Chocolate Milk Porter | Funky Buddha
Beer tastes better with a little adventure, and this beer has got it. The smuggler part of the name comes from the cross country exportation of the cacao nibs from Brazil, which were then added to a milk porter base. This beer also helps end the long debate over the better flavor, chocolate or vanilla. As bakers, brewers, and foodies would agree… the best additive to chocolate IS vanilla, and so this beer also has Madagascar vanilla beans in the mix. Finally, a grown up version of Yoo-Hoo, complete with booze, less sweetness than the original for our expanded palates, and the perfect amount of cream smoothness. Maybe it's time to update what the real "drink of champions" is.
---
https://www.instagram.com/p/BAqNS-MGf9G/?taken-by=tnbrewworks
Yes, Tennessee Brew Works literally went back to its roots… creating a sweet potato stout with the help of sweet potatoes from a local farm called Delvin Farms. While many say the pumpkin beer trend has jumped the shark, this is a different type of fall / winter dark beer. Sweet potato barely shows up in the nose, but it is present (especially if you think about it while drinking) on the tongue. I say this as a good thing. It is not overpowering sweetness or candy like at all, rather a coffee and chocolate dominated stout which derives its sweetness from the potato. There are great layers here because of that delicateness including being able to taste the toasted grains, and even a touch of grassy hop finish.
So yes, these dark beers are all delicious, are all different from each other, all match the conditions for the darker months of the year, and are all from the South. Tap into your dark side for your next Southeast beer adventure.
---